A list of website traffic analysis tools that can help you improve website traffic via social media, SEO and PPC with detail analytics reports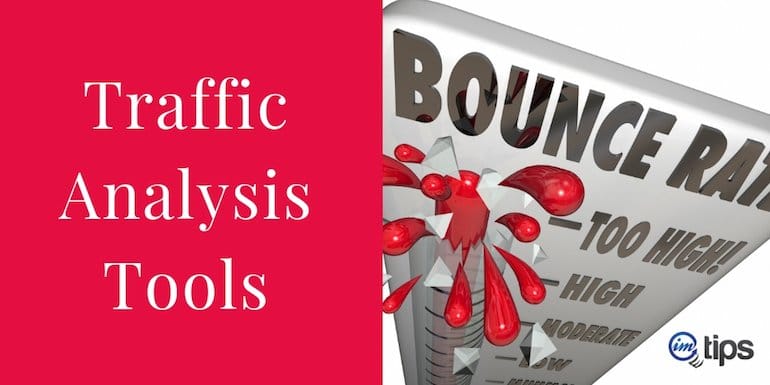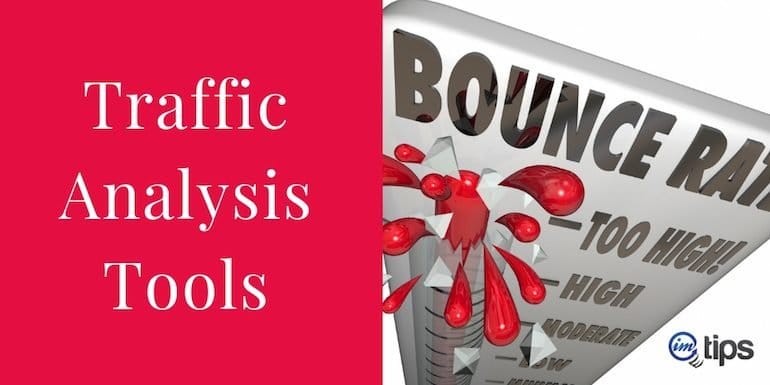 Each visitor is unique and brings in a specific set of data to analyze when he or she visits your website. So how can we use website traffic analysis tools to make the most of the visitor's data we have.
One can collect many essential data about visitors and analyze it to get insights about the quality of the website, or even a competitor website.
Many online tools can help help you interpret and analyze the data much faster. Here are 19 website traffic analysis tools to help you analyze website traffic like a pro.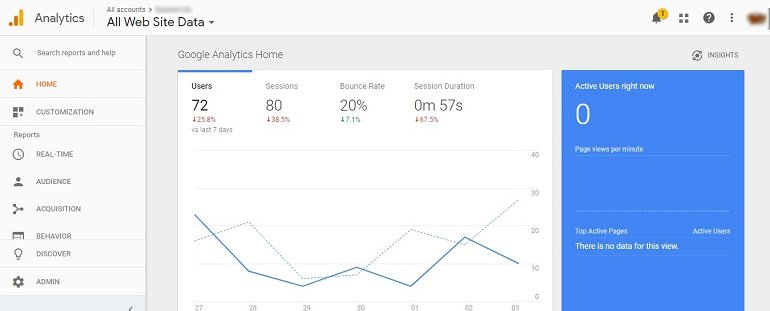 Google Analytics is Free. I like to point out a few significant advantages of using Google analytics:
Analyze sources of traffic (Read 25 Traffic Building Tips)
Visitors GEO, browser, OS, and other generic information
The popularity of specific pages on a website,
Website bounce rates
Traffic flow & historical data.
Visitors source like SEO, Social Media
Promotions, Ads, etc.
2. Alexa (Starts $19.99/m)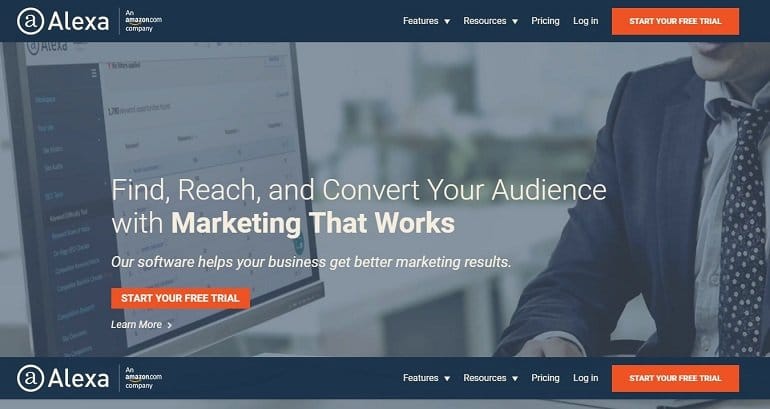 Alexa is an Amazon venture and has integrated a long list of SEO tools like Keyword Ranking Difficulty Tool, Competitor Keyword Matrix, On-Page SEO Checker, Competitor Backlink Checker, SEO Audit Tool for SEO work.
Also read:
WordPress SEO Checklist for Beginners. 35 SEO Tips for WordPress to help improve your WordPress SEO and get more organic traffic from Google.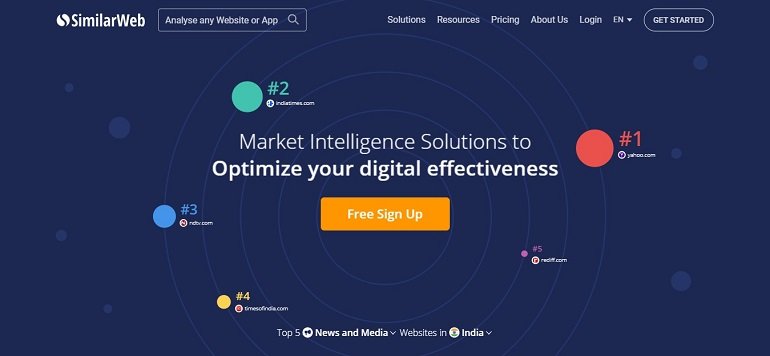 SimilarWeb goes industry-specific covering major sectors like Retail, Travel, Agencies, Consumer Goods, Publishing, Ad Tech, and Financial Services. It's easy to manage because it helps the user with exactly what they require. For example, What are the best strategies for acquisition in marketing? How to generate more sales and so one.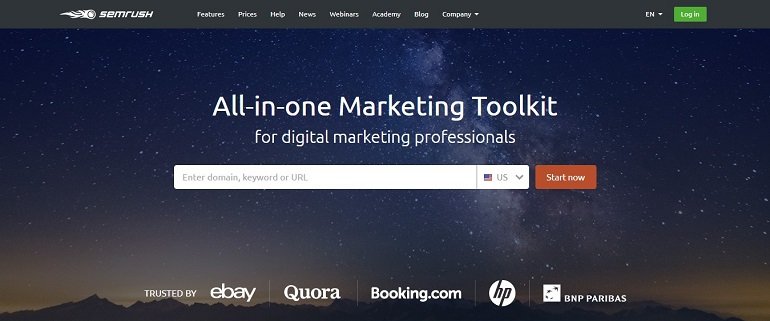 Semrush has divided its features into three segments viz Analytics Report, Tools & Projects that offers six different kinds of reports & tools.

Offers a 7-day trial for $7, Ahrefs offers seven tools like Site explorer, Keywords Explorer, Content Explorer, Rank Tracker, Site audit, Alerts & SEO toolbar.  Ahrefs adds new features almost every week to each of its tools, aka Competitive Analysis, Keyword Research, Backlink Research, Content Research & Rank Tracking.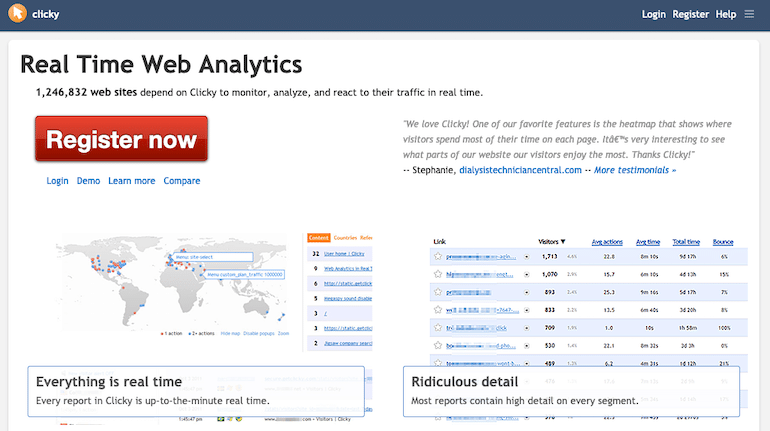 Clicky Web Analytics helps monitor and analyze blog or web site's traffic in real-time. It provides very detailed information about every person who visits a web site along with a live view of every individual visitor on your site right now. It has some really cool features like alerts via email/mobile as well as Uptime monitoring.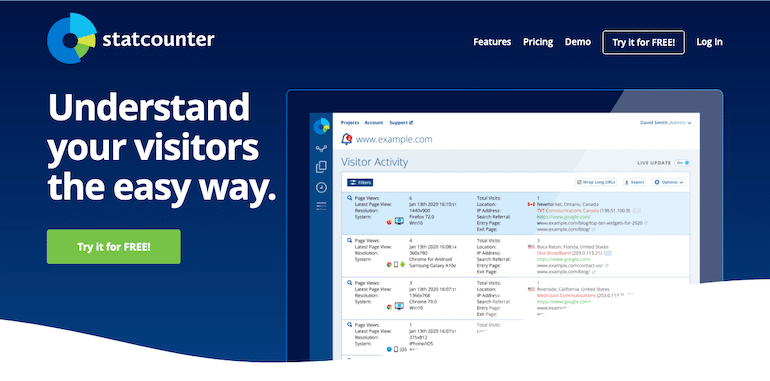 StatCounter provides powerful real-time web analytics to track, analyze, and understand visitors' behavior. It is more of a live feed of visitors on your website. Analyze how well they interact with your content? Analyze site structure or navigation and quickly detect problems one may miss otherwise.
8. Moat (Paid)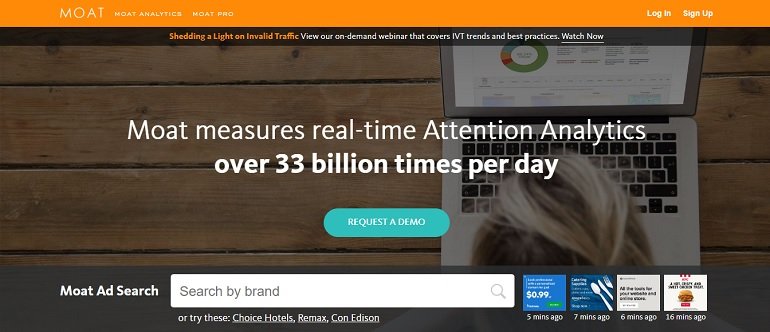 Moat offers real-time actionable digital marketing intelligence for various video platforms. Key features of Moat includes sixty real-time video attention metrics, MRC-accredited video viewability, mobile video analytics, CTV & OTT analytics, and so on.
9. Moz (Free Basic Version)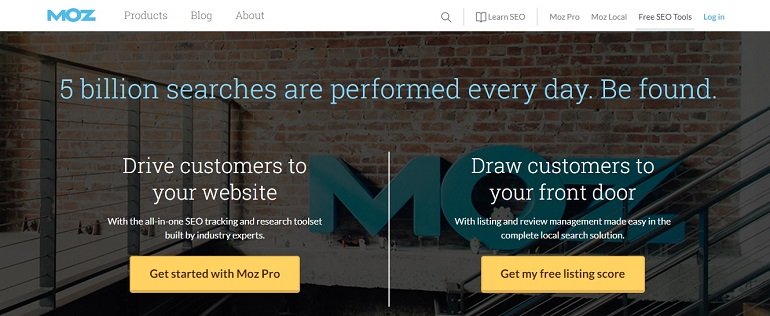 MOZ offers much-needed SEO tools like Keyword Research, SEO Audit & Crawl, Backlink Research, Site errors for SEO, Rank Tracking, and SEO Toolbar.
Also read:
Every online business consults an SEO. Understand the basics of SEO always helps. Here are the basic SEO Tips every webmaster should know
10. Buzzsumo (Starts $79/m)

Starting from individuals to large enterprises, Buzzsumo has got something for all in terms of features. I like the Question Analyzer feature where a user can find the most popular questions asked on forums, e-commerce sites, and more. This way, I can get content ideas for my blog.
11. SpyFu (Starts $33/m)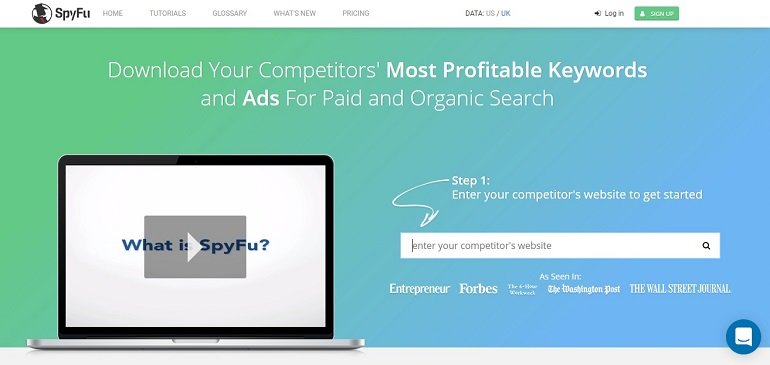 SpyFu offers keyword research data with a focus on the profitability matrix of the data. Other tools focus on how much traffic a keyword can bring in for a website, but SpyFu's reports are based on how much profit a webmaster can generate with those keywords.

Website informer gives the user a quick view of everything about a website, including its daily visitors, safety status, Alexa rank, owners, and much more. Its a kind of service where you can gather detailed info about any website you want. A user can install the website informer easy-to-use widget also.

Site Rank Data is free and delivers complete website reports featuring updated and historical rank information via time series charts and graphs. For example, if you type "Yahoo.com", it will give you details like estimated visitors, Reddit links, domain information, meta tags & data, whois information, related sites, Alexa ranking, etc.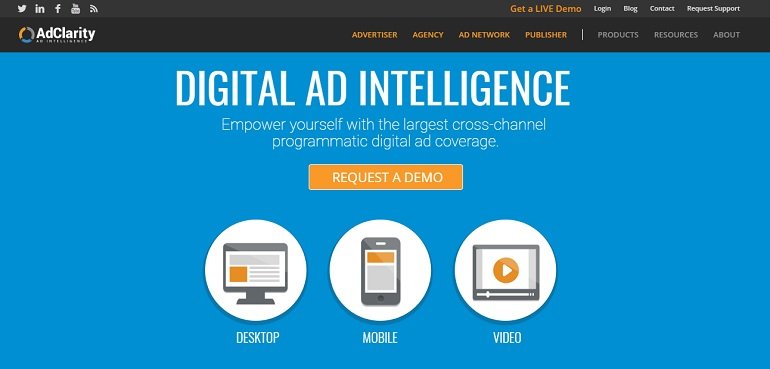 If you are into online advertising running ad campaigns, then AdClarity is for you. It provides intelligent solutions for advertisers, agencies, publishers & ad networks. AdClarity does this with its signature products like AdClarity for Display, AdClarity GeoSurf, AdClarity API, and AdClarity AppRank.
Also read:
WooCommerce SEO Guide for Beginners. 35 SEO Tips for WordPress and WooCommerce to help improve your SEO for WooCommerce and get more organic traffic from Google.
15. BuiltWith (Starts $295/m)

BuiltWith has features like data from 370 million+ websites, unlimited report download, Excel and CSV export, contact names with emails & titles of individuals only for publicly listed with businesses, email alerts, competitor comparison. It also has integration with some of the major CMSes like Hubspot, Salesforce, etc.
16. iSpionage (Starts $59/m)

iSpionage offers extensive research, unlimited data exports per day, custom competitor keyword alerts, keyword effectiveness index (KEI), Ad effectiveness index (AEI), competitor SEO terms & traffic value & more.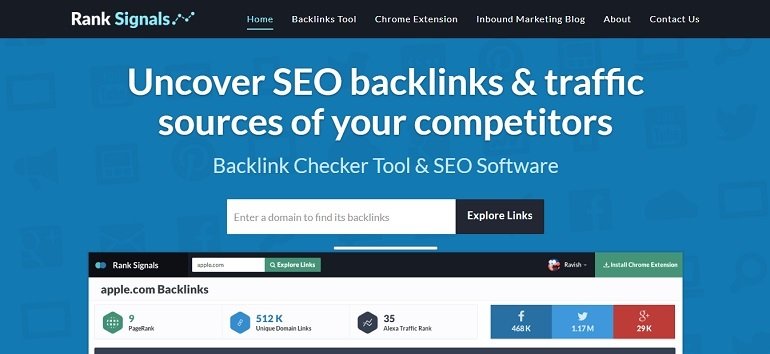 Rank Signals deals in SEO tools that ultimately helps the user grow his/her business online. These traffic analysis tools include competitor analysis, identifying bad links, finding deleted & broken links, link signals & metrics, NoFollow & DoFollow links, social sharing metrics, etc. Additionally, Rank Signals quick SEO chrome extension will give the user quick access to important SEO metrics in the browser.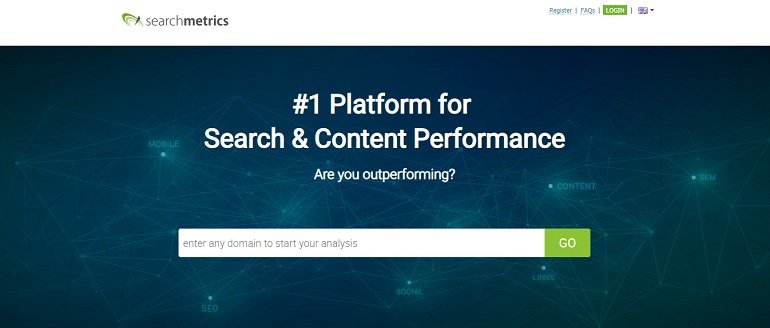 Searchmetrics offers a bunch of features that can be helpful with SEO as well as PPC rankings. Offers checking of backlinks, social links, subdomain rankings, directory rankings, ranking frequency, on page crawling, content Performance & others.
19. SERPSTAT (Starts $19/m)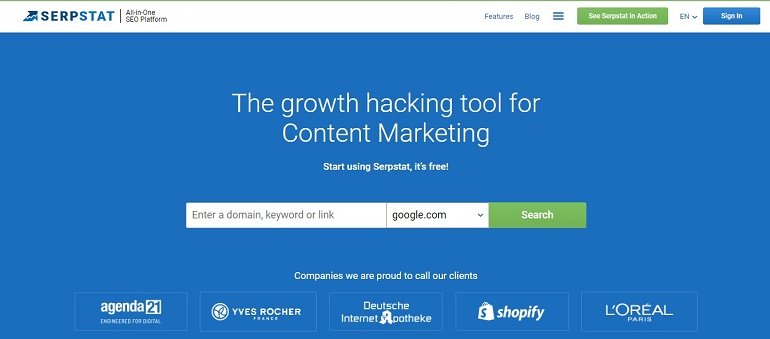 SERPSTAT helps with tools for online marketing, content marketing, SEO, PPC, and search analytics. It also features other tools like position tracking, backlink analysis, site audit, keyword clustering, project tracking, and a lot more. So, if you are looking for a cost-effective website analysis tool, then this is the best option, I guess.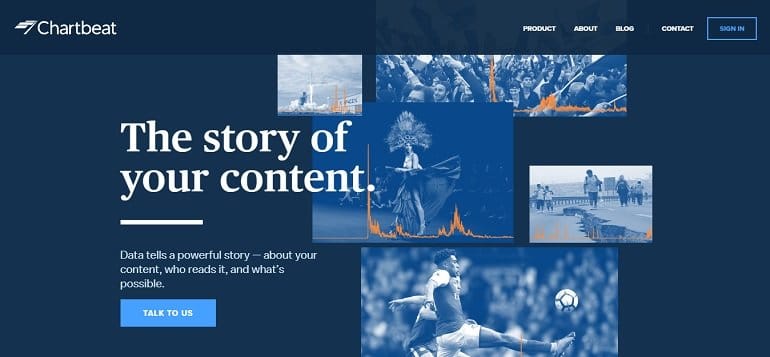 Chartbeat is a content intelligence tool for publishers. It helps media companies to monitor & build loyal audiences with real-time & historical data analytics across desktop, social, and mobile platforms.