Are you looking for some inspirations from movies for your blog or being a freelancer. Here are must-watch movies to help you get some inspiration.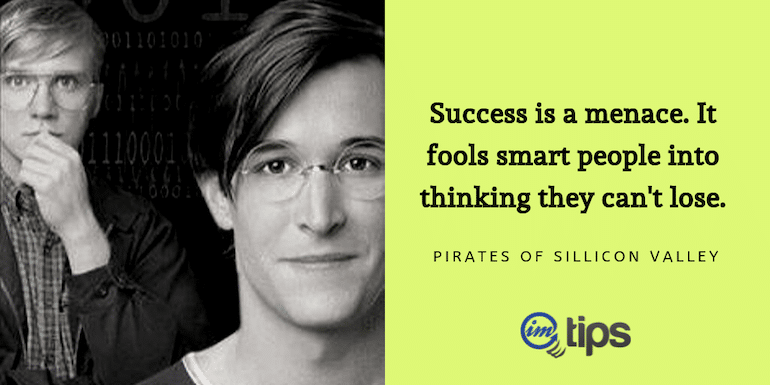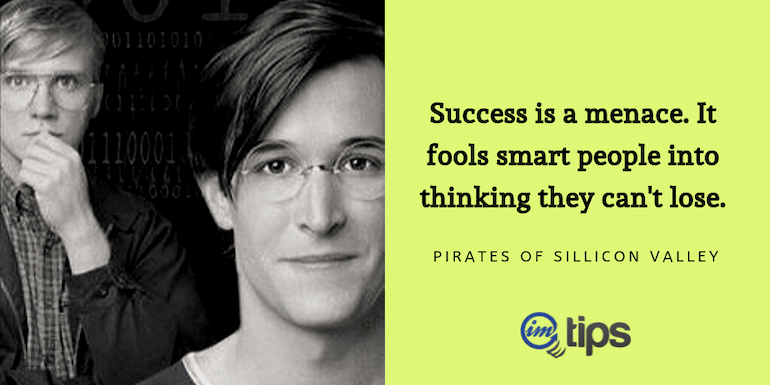 Every blogger and freelancer wants to learn, imagine, and innovate the best possible ways to grow their business. And here is one fantastic source to learn something new: Movies. It can bring you originality and clear your vision to your role.
So, here I have compiled must-watch movies for every freelancer or blogger.
Let's look at the list to stimulate your mind and bring you inner joy, watching some best business movies.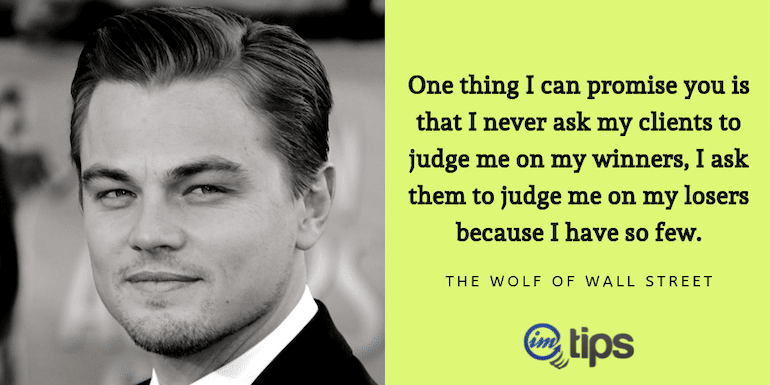 The wolf of the wall street movie is based on an American author and marketer Jordan Belfort. Leonardo De Caprio played his role quite well in the film. It is an abashed, exciting, fun, shameless, and entertaining movie.
It's a whole journey of a stock marketer Leonardo who enters in wall street as a stockbroker. He dwells into false sale tactics and fools his clients. With the help of his associates & friends, he starts a brokerage firm where he manipulates the millionaires and makes a lot of money.
Leonardo built himself an empire and became rich in a short time. Slowly, he and his associates get into drugs and prostitutes. He does scams, and the U.S government catches his bad tactics.
At the end of the movie, his brokerage firm gets banned, and he was blacklisted from the stock market. The overall film is comedy by fooling people around to become a millionaire. The company employees of over 500 people are doing the same tactics. That is very astonishing to me, and I feel it cannot happen in real life. At the end of the movie, he becomes a sales trainee to the other corporates.
Some lessons movie teaches you like success is necessary for life but always with good intentions and honest work. You can fool someone and take their money away, but one day, you have to pay for your karma.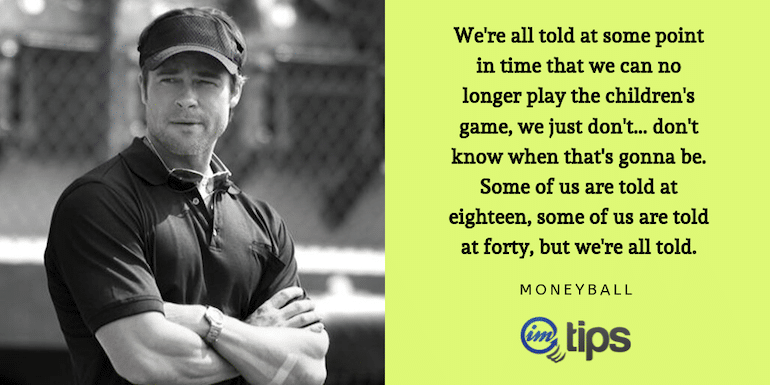 Moneyball is a sports film directed by Bennett Miller, and the movie is based on the nonfiction book on the same name. Baseball is the game and as well as a cut-throat business where change and innovation are essential. Moneyball brings these elements together in a manner. Based on a true story of a real-life failed baseball player – Billy Beane.
The general manager of Oakland Athletics club is underfunded and poached by some rich clubs. He hires Billy Beane to group some underpaid baseball players and designs a strategy to make the stable team.
The group dynamics and innovation strategy is impressive to see in the movie. Also, it teaches you as an entrepreneur that most of the times in business, risk-taking is necessary. A must watch the film for every startup entrepreneurs struggling to get a place in the market.
Also Read: How to Deal with Failure in Business or as a Freelancer?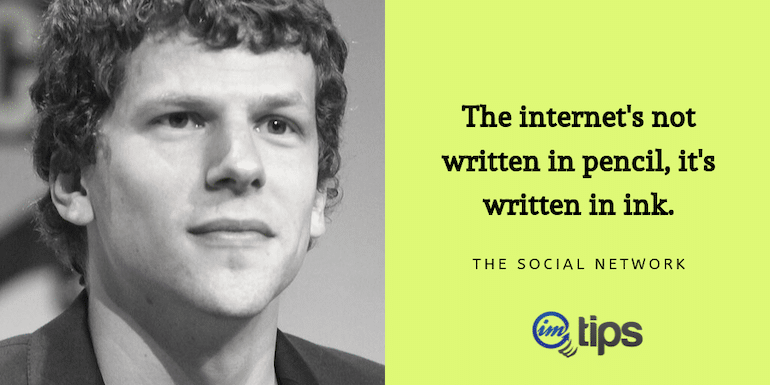 The Social Network movie is based on a young millionaire entrepreneur Mark Zuckerberg who started Facebook. The film showcases how Zukerberg created a social media platform, got famous, and his friend-cum-partner became his enemy and sued him for stealing his idea.
The movie also shows that every startup has small beginnings and its own struggle story. We see big names every day in the newspaper, but here is how a Havard student started a company from a dorm room to make it a billion success.
Also Read: How Developers Can Use Social Media Marketing To Get Clients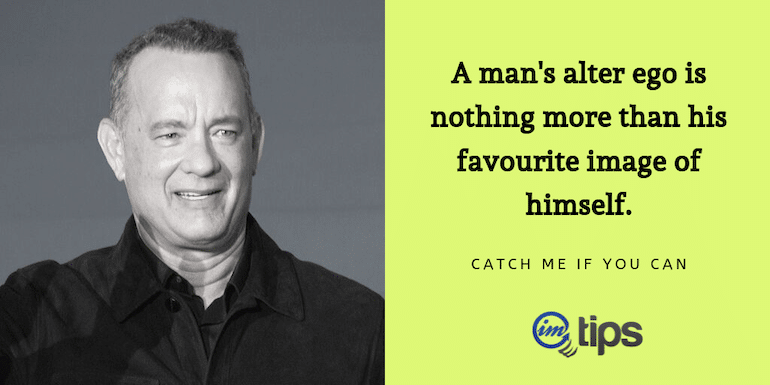 Catch Me If You Can movie is based on con artist Frank Abagnale played by Leonardo De Caprio, who fools people for millions of dollars with the art of deception. With his scams, FBI Carl Hanratty soon catches him.
It is the real story of a former conman Frank Abandnale Jr. and now is an American security consultant.
As an entrepreneur, this movie inspires you to think positive in adverse situations. Frank himself said once in one of his interviews that conman and an entrepreneur are not that different. They have similar qualities. The only difference between the two is that one is taking the right direction to achieve success, and conman chooses the easy way out.
Also, he says that conman or an entrepreneur are not motivated by money but are motivated by success, by making something out of nothing.
Besides that, the movie frames all the skills that an entrepreneur needs in his journey like creative problem solving and good hustle to reach success.
Also Read: How Freelancers Can Build Trust With Clients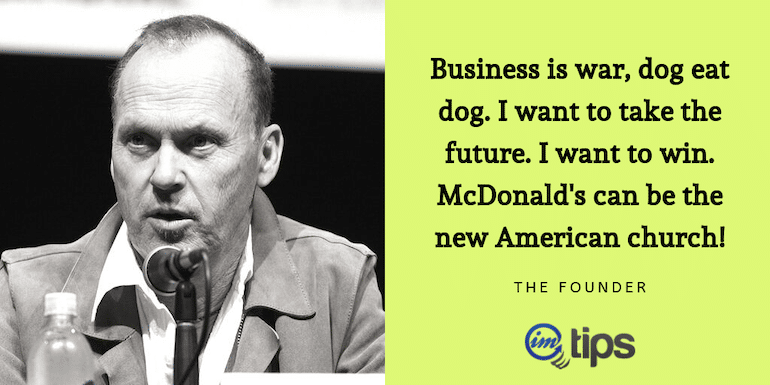 The Founder, a must-watch movie is based on the story of two brothers – Richard and Maurice McDonald. They start a small town hamburger restaurant that eventually became the biggest fast-food chain in the world- McDonald's.
The film is about a salesmen Ray Kroc turned McDonald's into most significant success and took the business from original brothers with his sharp techniques. Ray Kroc believes that persistence can overshadow talent if you refuse to think big. Before acquiring McDonald's, he was selling milkshake machines and had a philosophy, "any business which increases supply creates its demand."
Also, the movie focuses on one crucial business fact that in this dog-eat-dog-the-world, what one should focus on – quality or quantity?
The business drama is amazingly portrayed on the screen. If you want to see Kroc's partnership strategies and his smart tactics, then one should surely watch this movie.
Also Read: What Small Business Owners and Startup Owners Job Title Be?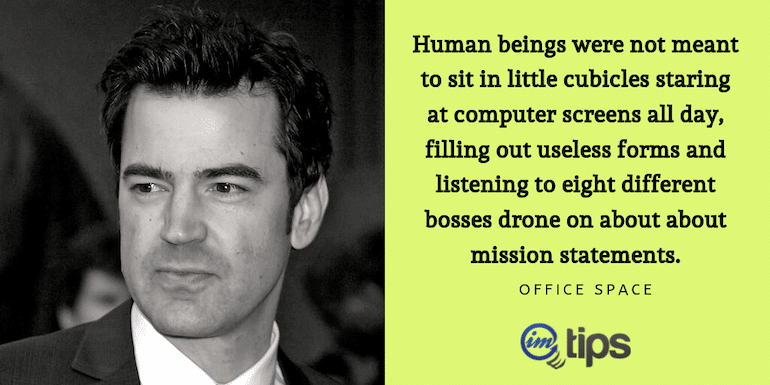 Office Space is a cult classic movie and shows the relationship between employees and the boss. Every employee in the company must feel their importance.
The movie projects three main characters who are fed up with their jobs. It's a comedy film and shows some scenes where you laugh at hard. But it offers a fantastic deal for all the entrepreneurs who deal with employees.
Moreover, the movie gives four amazing lessons to learn as an entrepreneur.
Give proper resources to employees in the office as they shall be well equipped to work in less time.
Create a work environment that is quite energizing and peaceful.
Don't keep your employees in the dark. Tell them whats going on in the company and every progress. This way, they feel more connected to the company.
Also Read: CoderKube Success Story – 0 to 50 Developers In 4 Years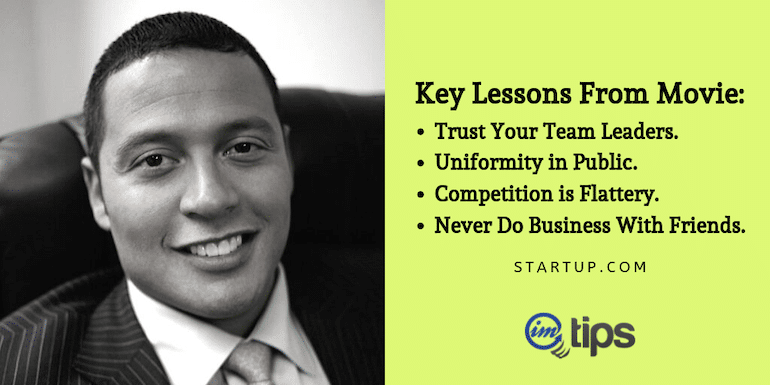 Startup.com is a documentary movie that follows a 90s startup, govWorks.com. The whole documentary is about how the internet company went through funding, IPO, growth, and failed during the dotcom bubble. Govworks was a promising startup that failed spectacularly. The reason for the failure was mismanagement and internal power struggles.
If you want to learn about how a startup goes in its entrepreneurial journey, the relations involved in the business, than startup.com is the perfect movie.
Also, the whole documentary movie is a roller coaster of excitement, success, and failure.
Also Read: How Small Startups and Small Business Owners Can Expand?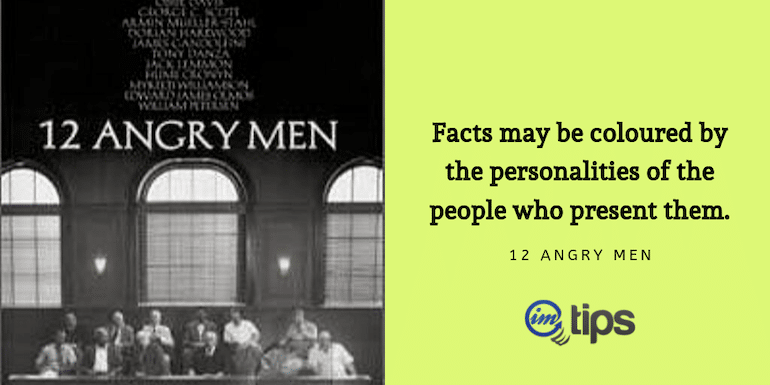 12 Angry Men – a must-watch movie is an American courtroom drama film directed by Sidney Lumet in 1957. The story is about a jury of 12 men as they deliberate the conviction of a defendant based on some doubts. The defendant is an 18-year-old boy.
The whole movie explores the techniques and the process of a courtroom drama run by these 12 men. An exciting thing in the film is that these 12 men have different personalities, and based on that, it's fantastic to see the conclusions they give.
In the whole movie, you as an audience, have to evaluate the self-image through observing the personalities, experiences, and actions of jurors.
The 12 Angry Men movie gives an entrepreneur many lessons like always believe in your instinct.
Also read: Books Every Entrepreneur Should Read in 2019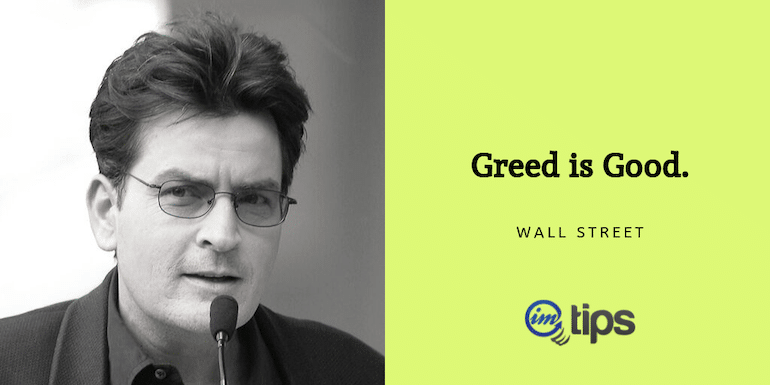 Wall Street a must-watch movie is a story of ambition and greed, portrayed by Charlie Sheen and directed by Oliver Stone. A young stockbroker is willing to do anything to get on the top by trading on illegal inside information.
The movie turns amazingly when the main character gets in to trap of doing something morally culpable. As young entrepreneurs, it's often possible to be lured by greed and money and sometimes make culpable decisions.
Wall Street gives a strong message on how ambition can sometimes lead to an unethical journey.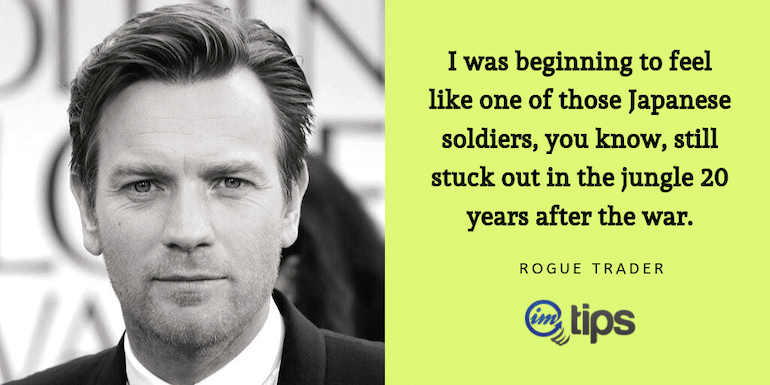 Rogue Trader – a must-watch movie is a story of Nick Leeson, an employee of Barings bank. He is a successful trader and promoted as a general manager and sent to Singapore of the trading floor on the SIMEX exchange.
The movie follows Leeson's rise as he soon becomes one of Barings' key traders. However, everything isn't as it appears. Nick has made huge losses of €800 million and gambles away Barings' money. He decides to leave the country but caught at Frankfurt airport and sentenced to six and a half years in jail and is diagnosed with colon cancer.
The idea of the movie is doubling down on bad ideas to get out from under debt is the worst things to do. As an entrepreneur, you deliver the flawed product to get profits in the short-term is never going to make money in the long-term. Always believe in quality and not on short gains.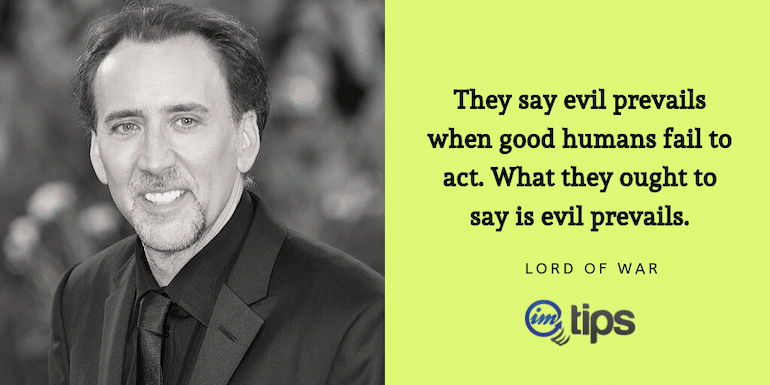 Lord of War – a must-watch movie is a crime drama starring Nicolas Cage as the main character. Cage plays an international arms dealer. The main character finds a business where he can fulfill his American dream. He wants to become rich and therefore joins the international arms dealer business.
It shows that he sold his soul and busy in making money in spite of all the killings and bloodsheds and become ruthless.
So, why an entrepreneur watch this movie? Ethics and morals are always part of the business but often misinterpreted when money involves. The character Yuri believes that many people die every day taking drugs and nicotine. At least his product comes with a safety button, and people use it by choice.
If we see the movie another way round as an entrepreneur, when you start a new business, you need to get supply and demand on balance. And how Yuri finds it in a competitive arms dealer market is what the fascinating to see int the movie.
Also, being a new startup, if there is no market for your product or say there is no demand, then its difficult to get success.
Although it's a thrilling movie to watch for all the entrepreneurs who want to see the strategies that Yuri is exploring.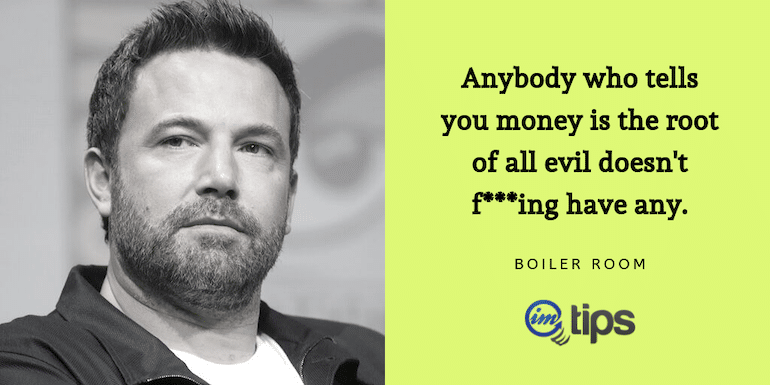 Boiler Room is another kind of crime drama film based on a fraudulent stock trading company. The company is manipulating people into buying penny stocks.
The movie is for young entrepreneurs to understand morals in the business and not get influenced by the lifestyle of rich and famous people. It clearly says that doing business should be motivated by the work that you love instead of only money itself.
Boiler Room is more inspired by the Wall Street movie and gives you great sales tips.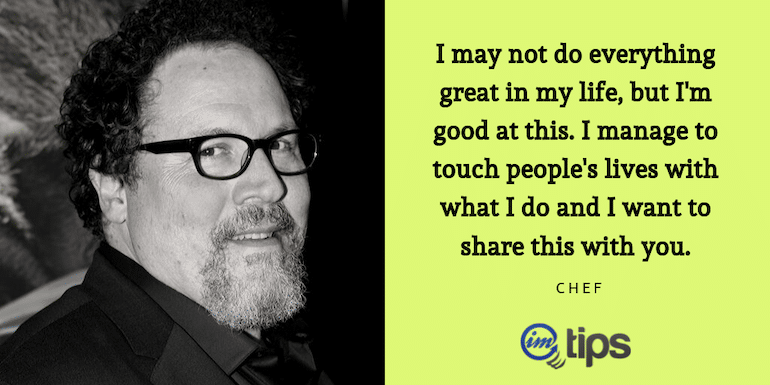 The chef is a business startup movie. It's a story of a local food entrepreneur life journey and his self-transformation. The one thing I liked in the film is that if you are not happy what you are doing, then you cannot turn any business into a success. Also, in this movie, an entrepreneur goes through some difficult situations. And one can learn something out of the crisis too.
One evolves when swims into the crisis and get opportunities. Moreover, there are many lessons that one can learn from this movie. Watch the film and re-write your success story.
Also Read: Online Business Ideas for Work from Home Women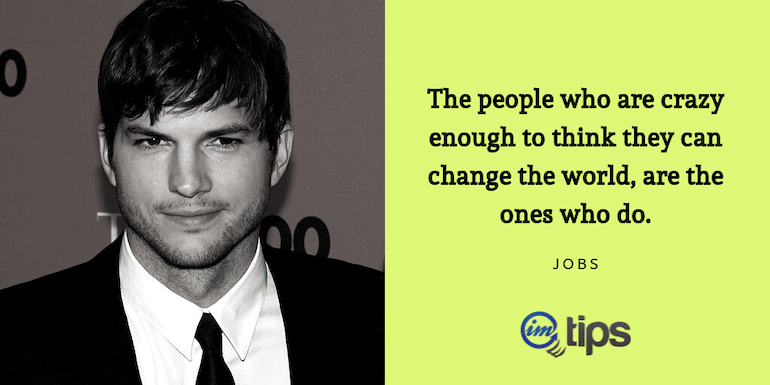 Jobs, a must-watch movie is a classic drama film based on the life of Steve Jobs. The movie depicts how steve and his friend Steve Wozniak co-founded Apple Inc. The movie flow is quite nice and shows the journey of Steve Jobs's in the company as a leader. He was kicked out of his own company and met with some crisis.
Later on, he again comebacks into the company and makes revolutionary electronics like iPhone and iPods. If you are an Apple products lover, then surely you are going to enjoy this movie.
Also Read: Best And Most Active Freelancing Sites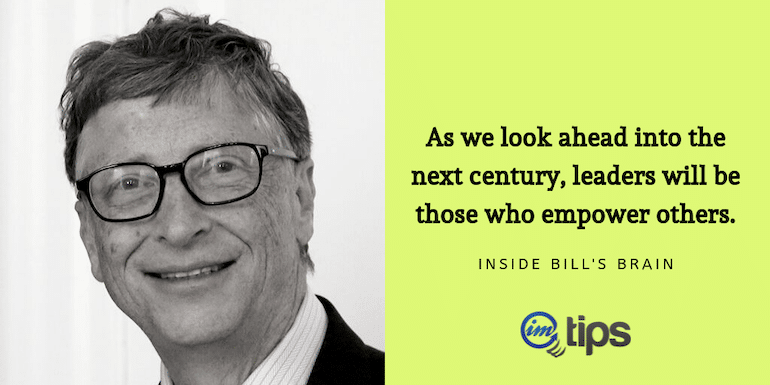 Inside Bill's Brain – a must-watch movie is a fantastic documentary movie available only on Netflix. The film is based on the tech visionary, business leader and philanthropist – Bill Gates. It's in three parts where the early days of Gate's forming a Microsoft is shown. And also, how he and his wife Melinda started a non-profit organization through which they invested their money in medical fields and became a joined philanthropist journey.
Every entrepreneur should watch this documentary film and learn about Bill Gate's life scenarios and his efforts towards society in every aspect of life.
Also Read: Daily Routine World's Most Successful People Follow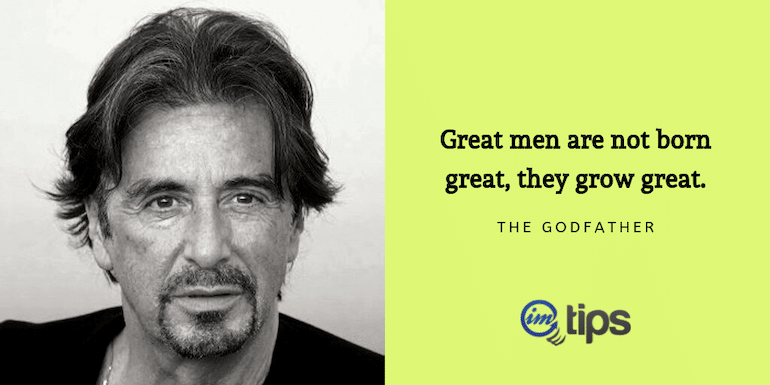 The Godfather a must-watch movie is an American film series that consists of three crime drama films inspired by the novel of the same name. An entertaining gangster saga, tells you a story about power, family, and capitalism. It has so much to offer and essential life lessons.
It is entirely told a story of a close world – the mafia world. The story unfolds the character into some dramatic situations and how they play the business politics is fun to watch. A fantastic breakthrough movie an entrepreneur should watch. I learned some lessons watching this movie like:
Don't make promises you can't keep.
Family is the most important and never go against them, especially when you involved in the family business.
Establish friendship out of respect and trust.
Keep your business private.
Build a powerful venture by building an active community.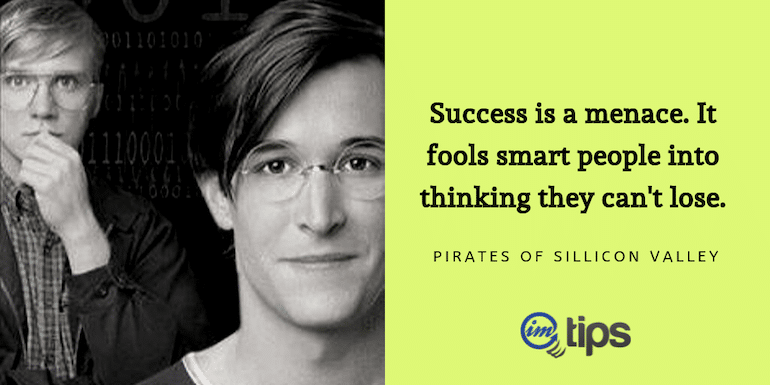 Pirates of Silicon Valley is a story of two extraordinary people in the world of modern computing – Bill Gates and Steve Jobs. A classic film that shows the beginnings of Steve Jobs and Bill Gates as they established their technology empires in the 1980s.
The movie highlights their rivalry, trials, and different ways the tech founding was operating the industries. There can be some facts that are misleading or not real, but overall, it correctly depicts its message. So yes, add into your watch list.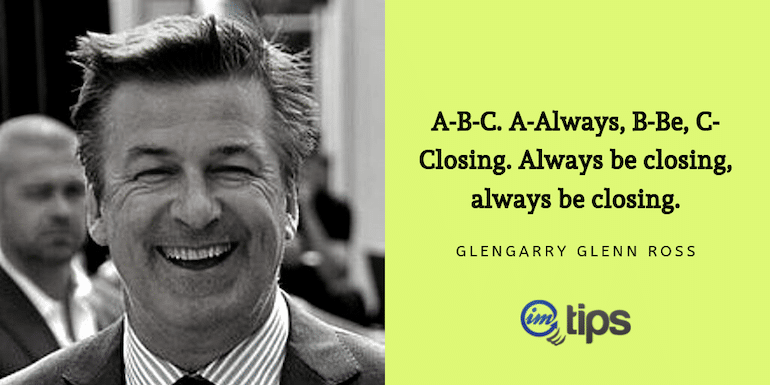 Glengarry Glenn Ross movie shows the New York real estate office life where two top salespeople are fired, and the atmosphere of office heats up. The film also depicts how it feels to be a salesperson in high pressure and use sales tactics to get your leads to winning.
It's the best movie for people involved in the sales industry. And of course, it also offers a great deal to entrepreneurs.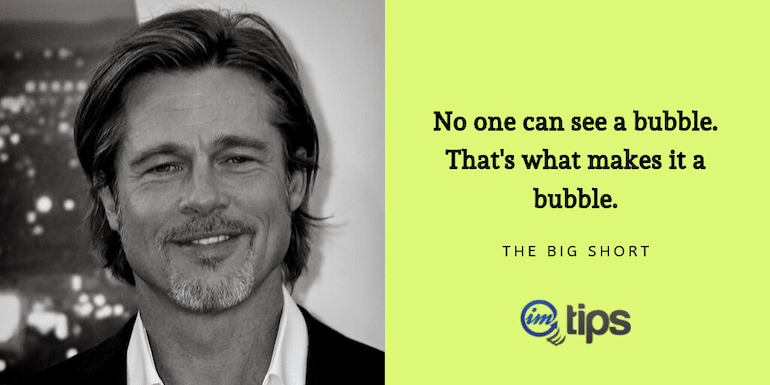 The Big Short a must-watch movie – a book adaption with the same name tells the story behind the collapse of the U.S market and faced financial crisis in 2007-08. There is a group of fund managers and investors who predicted the future about the crisis in the housing market. Most banks in America were unstable during the crisis.
It's a great movie for an entrepreneur learning about how to manage risk-taking and learn a valuable lesson – there is no free lunch in investing.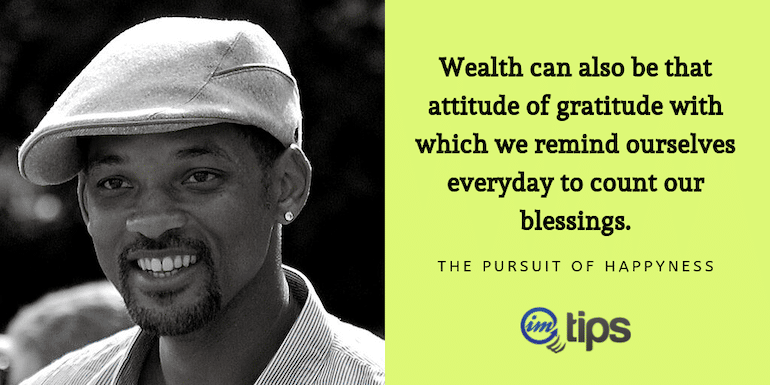 The Pursuit of Happyness a must-watch movie is a true story based on the life of Chris Gardner. He was homeless with his son and got an unpaid internship in a stock market company. He became unbelievable to achieve his dreams.
Some critical lessons from the movie like always aim high for your dreams, and you can achieve it. I believe every entrepreneur or a freelancer should watch this movie if at any stage one feels demotivated through failures.
If ever need inspiration or fun break, watch these 20 entrepreneurs movies and get motivated, thrilled, surprised, and learn some useful business lessons.