What are the most outsourced jobs in 2020? Why some jobs are always better outsourced? How it is a complete win-win situation for everybody?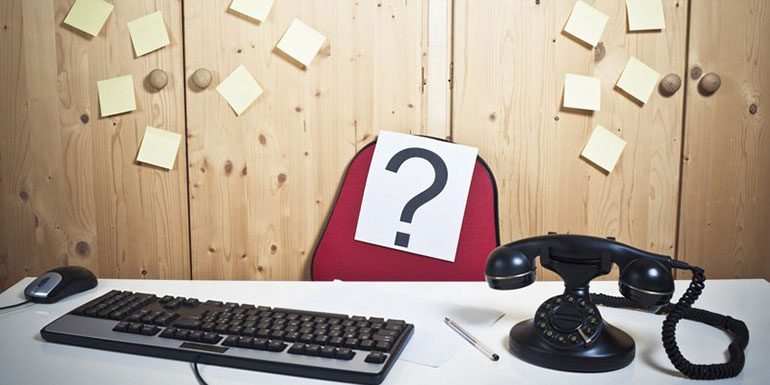 As a freelancer, it is essential to keep an eye on the outsourcing trends. One of the better ways of doing it is to consider what are the most outsourced jobs in the outsourcing industry.
Outsourcing is a very efficient way of getting tasks done by experts.
With the advancement of technology, more and more jobs now are getting done by freelancers on an outsourcing basis than hiring a full-timer.
As a freelancer, having the right skill means you are more employable than ever before. Some skills will have higher pay than others.
So let us find what the most outsourced jobs for 2022 are.
1. Programming Jobs
Programming has been a kick-starter to the process of outsourcing.
India became the hub of IT services because the programming tasks started to outsource from the US to the offshore companies here in India.
Fast forward to 2022; more and more of the programming work is on the outsourcing model. Not only large companies and corporates but even an individual who wants to outsource can do it – thanks to the freelancing marketplaces like Upwork.
2. IT Support Jobs
IT support jobs are next in line among the most outsourced jobs in 2022. These jobs are mainly support of software for personal as well as server use. To name a few, system administration, database administration, Windows technical support.
One crucial point to consider is, IT support jobs are on the rise for the outsourcing model for a very elongated period. The apparent reason being, small to medium size companies doesn't require such services day in and day out. So as and when the need is, companies hire the expert on an outsourcing basis to get it done.
3. Phone/Customer Support
Hiring help-desk agents or phone support staff on an outsourcing model is the next most outsourced jobs in 2020.
As an example, if you make a call to Amazon, you may not be speaking to an employee of Amazon. You will end up talking to an employee of the company that Amazon has outsourced its customer support. The person often calls themselves as the customer service representative.
It is quite a regular practice to outsource customer and phone support.
4. Business Process Outsourcing
Business process outsourcing, more commonly known as BPO, is a practice of hiring a company to perform specific business operations for day-to-day activities.
The best example of BPO is tele-calling. Instead of hiring an entire team of tele-callers, outsourcing is a fruitful option. The company can outsource it to other company or individual who has the tele-calling experience to generate leads or sales. The payment term is per lead or sale basis.
BPO jobs are on the rise more and more under the outsourcing models.
5. Marketing Jobs
Social media marketing and SEO jobs are next in line to the list of most outsourced jobs in 2020.
The marketing tasks include a wide range of tasks like managing social media accounts, one page SEO, off page SEO, interactions on social media platforms, etc.
Read Ways to Earn Extra Money Working Over Weekend
6. Content Writing
Every website needs content. So writers are always in demand. It is one of the highest paid skill among freelancers as well.
Content writing has a broad spectrum of writing services, such as creative content, sales copy, newsletters, emails, product descriptions, web content, and blog articles.
7. Virtual Personal Assistants
A virtual personal assistant is a personal assistant at a remote location. They provide all the administrative support, including replying emails, scheduling meetings, bookkeeping, event planning, etc.
Millennials and new age entrepreneurs and startup owners prefer hiring a virtual assistant over a personal assistant to save on the cost. So it is among the most outsourced jobs of 2020.
8. Accounting Jobs
Every entrepreneur and freelancer needs accounting and taxation services. However, most of them don't need a full-time accountant or tax expert. So outsourcing is a preferable choice for accounting and taxation tasks.
So companies and individuals offering accounting, legal, insurance, data management, taxation, or even financial management services are always in demand.
9. Graphic Designers
Hiring a freelancer for graphic design work is quite a routine for online businesses.
As an example, if a business needs a logo for a blog or website, the choice is to outsource or have a logo design contest in the marketplaces. The quality of design choices is much more significant when the best designers from all around the web participate in the competition over one full-time graphic designer.
Similar is the case when someone wants to re-design his or her site or recently when I did a cover design for my new book.
So graphic design work is on the also one of the rising trends in the outsourcing industry.
10. Human Resources
As a startup, it is a lot more fruitful to engage a consulting firm to send resumes for an open position. Out of those, if someone gets hired, one pays the commission to the consulting firm.
It makes things a lot easier for the startup because he is not only saving on the time to go through the resumes to decide on the list of candidates to interview but also saving on the high cost of registering on each job portal and screen candidates.
A win-win situation for both.
11. Data Entry
The data entry work, including the drafting work, is always better to work out on the outsourcing model because, on the freelancing sites, many students are willing to work for dirt cheap pricing.
All one is looking for is the accuracy of the content, along with the timely delivery of work.