I realize that the success of a project is based on the vision of the entrepreneur converted to reality by his team.
In an outsourcing world, the challenge is to find the right person to be in your team. In my 15 years of a freelancing career, I took the responsibility for hundreds of my client's projects to reach completion.
Synopsis About Me
I have been doing freelancing for more than 15 years and have handled more than 200 clients from small websites to large portals.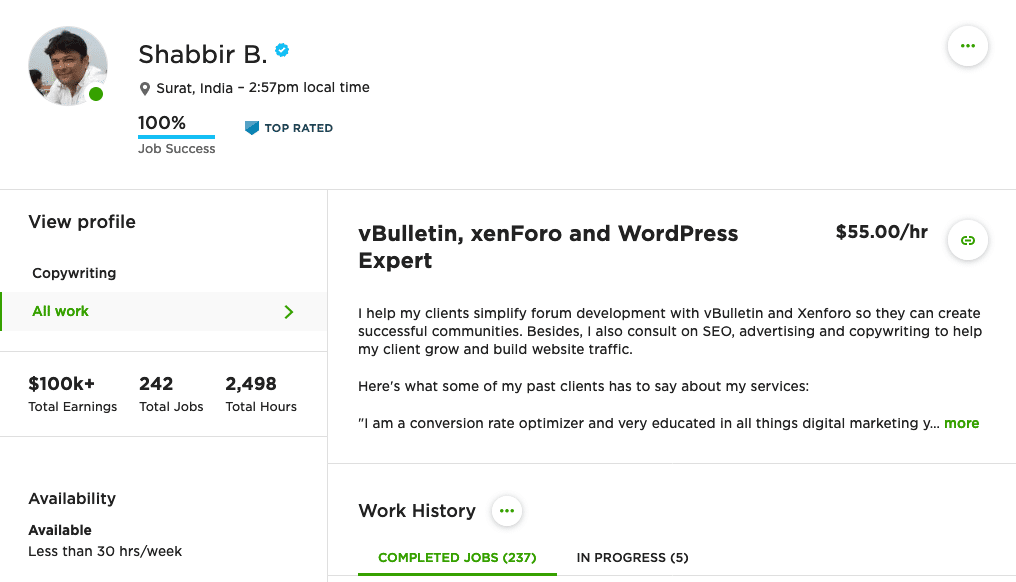 Apart from freelancing for my clients, I devote my time to blogging and consulting. In my free time, I enjoy reading books. If you like to know more about me, you can check out my about page.
Skills
I am into web development and prefer working in the following areas of my expertise.
Development

vBulletin and xenForo forums
WordPress (Plugin development)

Consultation

Search Engine Optimization (SEO)
Search Engine Marketing (SEM)
Social Media Marketing
Client Testimonials
Great partner. Trusting Shabbir to make vBulletin optimization, vBulletin to Xenforo migration and server move. Nice work and fluid communication via Skype, always explaining tasks made and adapting to get the best solution.
– Breixo Mariño – movilesdualsim.com/
Thank you so much for all of the hard work that you have done on my site in the last few months. You have been an invaluable asset especially during the transition of my forum to the new platform. Of course, I was a bit nervous but you made it as smooth as I could have ever imagined. I can not tell you how impressed I am with you level of detail, caliber of work and efficiency. I'm glad to have someone that I can trust and rely upon to do the job to the level that I expect. Please feel free to use me as a reference. Most cordially.
– Jerome Lung, Founder of AfricaHunting.com
We used your code as a base and have modified it in several ways to fit the forum. So it is still there at the core running.
– XDA Developers friendly URL code Feedback.
Very happy with Shabbir's work. He is quick to respond and easy to communicate with. He performed a migration that was out of my league, made quite a few upgrades and fixes, and knows what he is doing. This is the second time that I have hired him. Will hire again.
– Andrus W from Saintsreport.com
The project was completed on schedule and as expected. We were satisfied with the speed and quality of the work done, as well as subject matter expertise and response time. Good, fast, smooth work. Glad we choose Shabbir for this project. Thanks
– R S Khanna from immigration.com/
Contact
We work together or not but I like to thank you for stopping by this page and considering me. I am honored.
Upwork: My Profile
Or the contact form: