Are you stuck undecided on Feedburner or Aweber? Let me share my experience with both. So you can decide the best option for your blog.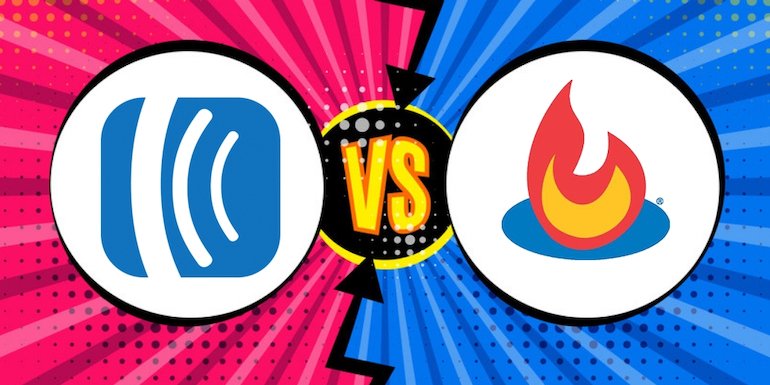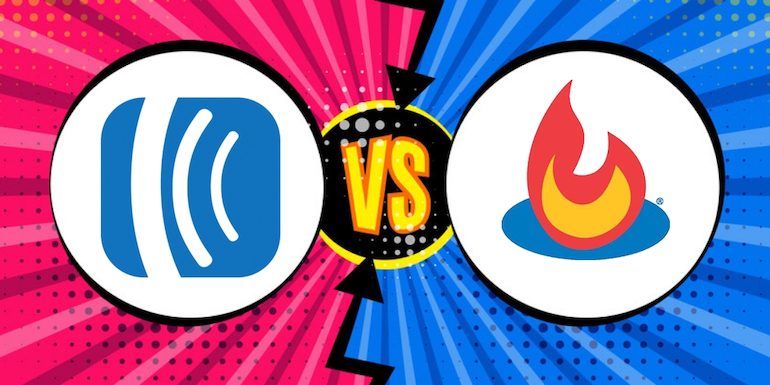 Are you undecided as to which one is the right fit for your blog – Feedburner or Aweber? I was stuck at the same point for a very long time. I couldn't decide which one I should be using?
Let me share my experience with both the products. So at the end of this article, you can decide for yourself which one is best for your blog.
Feedburner or AWeber?
Instead of Feedburner or AWeber but one can use Feedburner and AWeber both because they are different products with entirely different needs.
Comparing Feedburner With AWeber is like comparing apples and oranges.
Feedburner is for managing the RSS feeds. AWeber, on the other hand, is an email marketing automation tool.
The only reason both are being compared is because Feedburner offers RSS feed subscription by email which is one of the features of AWeber.
When you start using Feedburner for RSS feed, one find the option to enable email subscription for feeds as well. It leads bloggers to use Feedburner for email subscription management as well.
It is essential to understand that Feedburner isn't an email management tool. It only offers an email broadcast to the subscriber for your RSS feed.
Feedburner Vs. AWeber
Let me compare the features of AWeber and Feedburner to help choose. AWeber or still want to continue using Feedburner right at this moment. At the end of it all, it should help you to decide what is best for your blog, Feedburner or AWeber.
1. The Price
Feedburner was sending my blog articles to subscribers. And more importantly, I did not have to pay for it. It is the main reason why I was stuck with Feedburner on my blog for a very long time.
AWeber costs money each month depending on the number of subscribers. As the number of subscribers increases, the per month bill can be in hundreds.
The new blogger can find it tough to decide if they wish to go with AWeber or continue using Feedburner for sending emails to their readers.
If cost is the only deciding factor, the blog is undoubtedly new and not generating enough revenue. In such a scenario, it is better to continue using Feedburner. As you find more reader for the blog, then you can go with AWeber or even Mailchimp for that matter.
There is no harm in doing it that way. There is an option t export your subscriber from Feedburner and then import it in AWeber.
2. Past Content
Let's say you landed on my blog today for the first time. If you subscribe to my blog using Feedburner you will see the content I publish in the future. What about the best articles I have written in the past? Very few chances you will end up visiting my archived gem articles.
With AWeber completely automated email series one can set up series of emails to redirect users to best content no matter when a user subscribes.
So if your blog content is time-sensitive information like news, feed and Feedburner makes much more sense, but if you publish timeless epic content, you want readers to go through the blog archive as well.
As a new blogger, it can be acceptable to read new content only, but as one builds an archive over time, autoresponders are a better choice.
3. Setup and Stats
Basic form setup of Feedburner and AWeber for subscription is same. All you have to do is grab the form HTML and place it on your blog or website.
Feedburner only offers simple HTML based forms only whereas AWeber offers popover and Light-box styles. If you wish to use such forms in Feedburner, either you have to code them or may have to use third party tools like OptinMoster.
Though Feedburner and AWeber basic form setup is same, there is a lot more you can do just with the Basic AWeber subscription forms as well.
AWeber offers a variety of form designs, but more importantly, it also tracks the conversion rate for each form based on the Unique Display to the user's subscription ratio. In other words, it tells you how many unique people saw the it and how many people subscribed. Such data opens up a lot of features of A/B testing of design elements as well as a copy of the form text. One can tweak form headlines and placements for better conversions.
Feedburner does not offer any form reporting though you can track Feedburner form submissions in Google Analytics with Google Tag Manager.
Feedburner doesn't offer any other type of reporting for emails either which user opened your emails or clicked on links sent in emails. Whereas AWeber reporting includes each user's email opens as well as each user's each link click report.
4. RSS Email Sending Option
In Feedburner, there is no control over the frequency of updates.
Let me explain this with an example.
Say you post daily. So Feedburner will deliver each of your posts to users daily, and you cannot make it such that it only send an email when you have 2-3 post items.
Too many emails can be annoying for your users.
AWeber provides an option of sending your RSS feeds via email only when you have n number of items along with many other combinations like on any particular day of the week. The most important is, it allows you to send the email updates at a specific time of the day as well.
5. Broadcast, Split Test and Email Format
You may know by now that Feedburner is not an email marketing solution. So it doesn't offer any broadcast option to subscribers.
What I mean is, you can't send an update to your subscribers unless you add a post to the blog which should update the feed.
So if you wish to send new year wishes to your subscribers, there is no way of doing it in Feedburner unless you publish it as a post on your blog.
AWeber not only allows sending emails to subscribers but you can split-test multiple subject lines in the broadcast as well as check the open rates of each of each such variant.
Moreover, Feedburner doesn't allow to choose if you wish to send the email in HTML or plain text format. AWeber allows you to have an HTML email pre-created templates along with plain text format.
6. Extra User Details
Feedburner doesn't have an option to add other user details (either automatically or manually). It even doesn't offer a name field where the user can enter their name so one can customize the email with their name. As an example, "Hi <Name>".
Whereas AWeber supports not only common fields like Name but also offers other extra custom fields. One can customize fields as per one need like a Phone Number or Spouse Name etc.
Moreover, AWeber also offers many automated fields like IP Based GEO location, the site url from where the user subscribed, so on and so forth.
Now comes the best part, In AWeber, one can send emails based on a particular location in AWeber or even based on a specific value of any fields. So for instance, send a broadcast to users who have subscribed from specific pages of the site.
7. Handling Spam Reports
Readers' preference changes over time. We all subscribe to many newsletters and over time don't find them useful or has moved on with that technology or sector as a whole.
Often readers don't use the unsubscribe link but find it more convenient to send the email to spam.
It isn't obvious how Feedburner handles the spam reporting feature or what happens when a user reports the email as spam.
On the contrary, AWeber has a spam report tracking system and only allow 0.1% as emails reports as spam. Aka for each 1k emails sent, one email reported as spam is acceptable. If you have more than the acceptable range, the AWeber webspam team helps you get the rate down.
8. Import Subscribers
Feedburner doesn't allow importing existing subscribers.
AWeber allows import of 2000 subscribers per day provided you have the right source of emails and don't have inconsistent entries. Each import is manually reviewed by AWeber staff to avoid misuse of their system.
9. Thank you Page
According to me, Thank you page is the best feature of AWeber.
It is the page that user lands when he confirms his email address and has opted to become the subscriber.
It is the page that can be used effectively to guide the reader to the right areas of the blog or promote the social media channels.
With Feedburner, one can't have a "thank you" page at all.
Final Thoughts
Feedburner is an excellent product for feeds, but it isn't a substitute for email management. It is a good start for the blog, but ultimately one has to move over to a full-fledged email automation solution. Check out the AWeber Alternatives I Used and The One I Prefer.