All eCommerce vendors need better product catalog to make more sales online. Understand the basic of eCommerce Product Cataloging.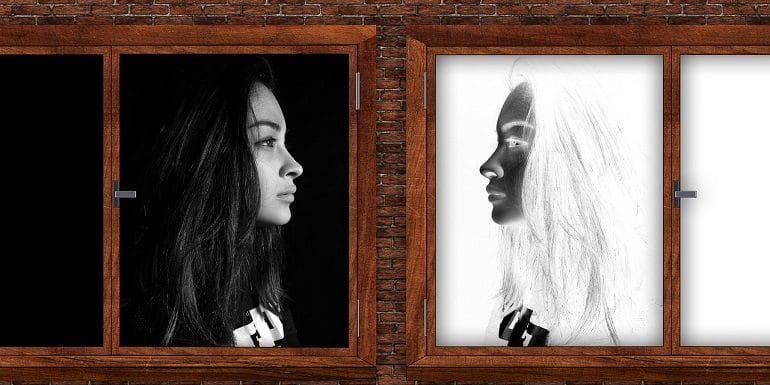 The product catalog is basic and vital at the same time for any eCommerce vendor to sell anything online. Cataloging includes product photography, pricing, shipping cost, title, description, and additional product details, etc.
If your product catalog is sorted you have won the half battle. There's a big reason behind beautifully cataloging the product portfolio. We know whatever product info we feed in the system reflects on the product detail page. So why invite buyers to see sub-standard things?
A product catalog not only attracts a buyer but also increases the chance of getting more sales. With this in mind let's investigate the importance of cataloging in ShopClues.
Why Product Cataloging is Important?
Let's take it this way. You enter a brick and mortar shop to see it is empty with just a few products. Additionally, there's no price tag and printed information on them. You're desperately looking for your desired item but you find none. In addition, there's no one in the shop to attend you or take care of your queries.
Finally, you turn down the very idea to buy anything from the shop and leave the place. The same happens with a buyer dealing with an unfurnished catalog in your online store.
Your catalog communicates with buyers effectively. Moreover, that's the only chance to convince them to buy. A well-engineered catalog not only serves as a pitch to promote your products but also increase orders. This is the reason why it becomes necessary to build product catalogs the right way.
Here are a few tips you must keep in mind while creating a product catalog online.
#1 Product Photography
Product images are proof of quality and value. Alongside images lay a long-lasting impact on buyers tempting them to buy. They work in stealth mode psychologically.
It's the product image that interacts more with a buyer than a title or description and so is the most important aspect for any Product Catalog for eCommerce. Given these statements, effective product images become the need of an hour.
Here are some tips to make the most with product images.
1. White Background
The eCommerce love with white background is universal. It's a standard product image nomenclature. Besides, there's a psychological factor attached to products having a white background. It provides a calming effect. It's distraction-free and allows the buyer to focus completely on the product. Hence, it is recommended to use a white background in the main product image.
2. Product-only Images
Variety in images has an add-on effect on the buyer's mind. Showcasing a product from different angles help buyers to have a 360-degree view. These images are meant to show your products in the best light from all possible angles. This way you create a consistent look across your product line. Product-only images usually shot in white background nurture buyers towards making a purchase decision.
3. Lifestyle Images
Images demonstrating product usage are lifestyle images. These kinds of images are story-tellers and boost the emotional engagement of buyers.
A few examples can be:
Kitchen appliances in the hand of the customers or being used by the target audience.
Shoes as worn by models
Shirts/T-Shirts worn by a model
Lifestyle images allow a lot more creative freedom. Take product photos outdoor, to a setting that suits your brand's voice.
4. Right Lighting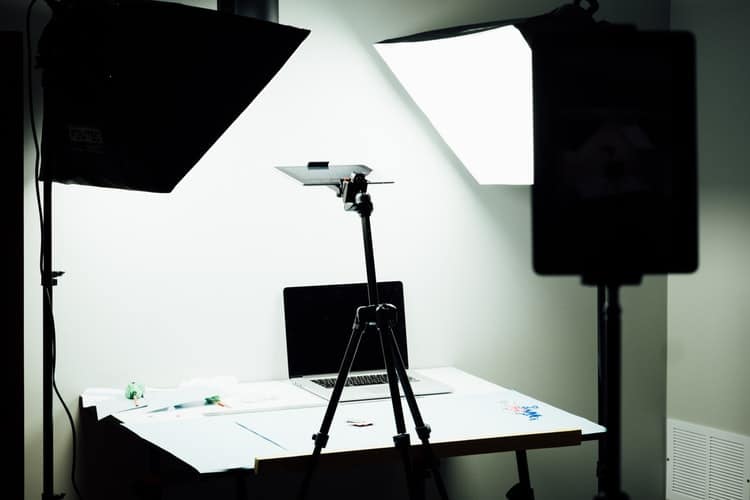 Light is the deciding factor when it comes to image quality. Capturing the right amount of light is a tough job but it brings beautiful results if done right. Moreover, it ridiculously decreases your post-processing work. So, you have two light sources:
Natural light
Studio light
Natural lights are abundant and easy to manipulate. Set up the shooting table near the window that brings a lot of light. Cover it with white paper or cloth if the light is too harsh.
Studio lights work fine when angle and distance are even. The key point is to get soft light. Use white plasterboard or cardboard as diffusers to soften the light. This is what lightboxes do. They evenly distribute the light around the product.
5. Right Photography Equipments
To get good sales you need good products similarly, you need professional images to make your products look trustworthy. In order to get the best out of your product photography employ the right types of equipment. For example, a tripod stand, studio lights, lightbox, diffusers, DSLR, etc.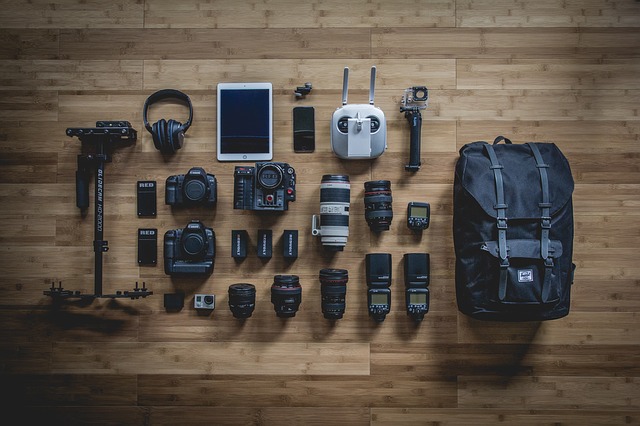 If a DSLR is out of your budget a high-resolution smartphone is capable of creating the same magic. Surprisingly, a tripod, natural light, and your smartphone are enough to capture befitting product images. Why tripod? Tripod gives stability. Human hands easily end up giving blurry images. Above all this equipment won't cost you a fortune.
5. Post Processing
Needless to say, image post-processing is crucial to achieving a presentable product look. Capturing the right image takes time and consistent practice. Luckily we have photo retouching tools like CANVA to make your job easy. Flaws in product images can easily be removed using these tools.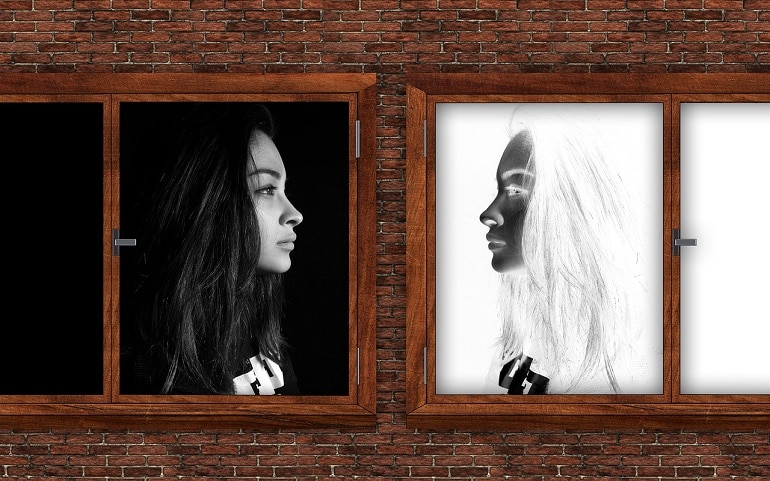 One can remove background, do color correction, add or remove shadows and a lot more. I have compiled a list of free image editing tools. They are free, easy, and capable to match your photo editing requirements.
#2 Product Pricing
After product image pricing is the second most critical aspect to eCommerce Product Catalog online and generating sales on platforms like Amazon. Product prices can break or make online sales. However, the eCommerce world follows 3 tier pricing structure online. The MRP, selling price, and sale price (deal price). Take a look below.
Pricing a product is double-edged. If it's high buyers won't buy. If you keep it low your profit declines. Additionally, buyers think your product is sub-standard.
What's the solution then? Create a pricing strategy that includes all your costs, maximize margins and still remain attractive to buyers. Here are some pointers to help you set your product price effectively.
1. Competitor's Price
Analyze your competitor's pricing strategy. Are they selling dirt cheap or on the higher side. Considering your direct and indirect costs you can decide whether to match or beat them.
2. Product Costs
Include all direct costs in the calculation. For example, product development expense and variable costs like materials and packaging. Also, take fixed costs into calculation such as rent and wages. The key point here is to produce a unit wise break-even figure.
3. Shipping Charges
Product delivery charges are game-changer. They tend to hurt if not executed properly. The intensity grows if buyers return products on a consistent basis. It won't take much time for your budget to collapse. Hence, consider shipping charges while calculating the final price.
4. Other Factors
VAT and taxation are the next things to consider alongside product costs. Think about how the tax will impact your product prices? Consider whether or not you will keep up with your margins? In addition, you will also need to calculate prices based on different territories.
#3 Product Content
eCommerce offers a limited window to tap the SEO realm. Unlike blogging product SEO has a fixed bandwidth. You can't go on writing long stories on the product detail page and optimize it for SERPs. You have little space to make it work.
For instance, Amazon offers 4 spots on the product detail page for search optimization. They are title, description, bullet points and search terms (in the back end). With these options, a seller has to devise its eCommerce Product Catalog SEO strategy.
Since we are discussing eCommerce SEO refer my article Amazon product listing optimization. Take a look at the synopsis of the same:
How to write catchy product titles for product listings?
Product description: what is good and what isn't?
How to write an effective product description?
Optimize product title + description for search results
#4 Additional Product Details
The term additional here makes these details easily overlook. A seller's perception is – it won't matter if I don't fill in these details. But the opposite is true. It really matters when you present the unfulfilled product to buyers and create a better portfolio of eCommerce Products Catalog.
They bounce immediately. Like I said before the additional product details are there for a reason. Sharing this info with buyers will help them know your product much better. This way buyers can make purchase decisions fast.
Nowadays you have a catalog score system in Indian eCommerce marketplaces. The rating system tells sellers about the progress.
Generally, product specification acts as additional details.