Are you looking for an easy DIY online image editing tool to create visual content with templates? I share 18 Canva Alternatives, including Adobe Spark.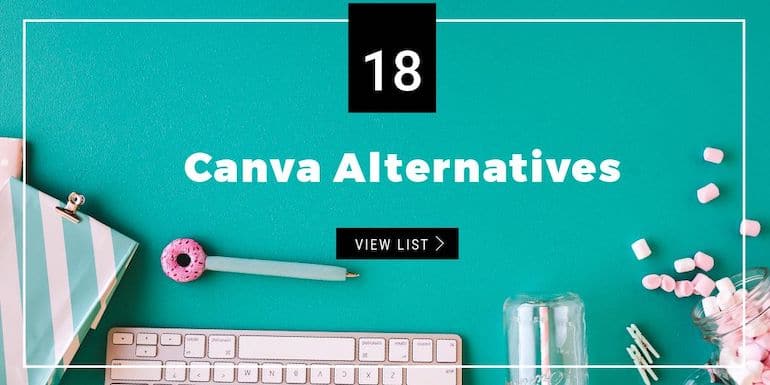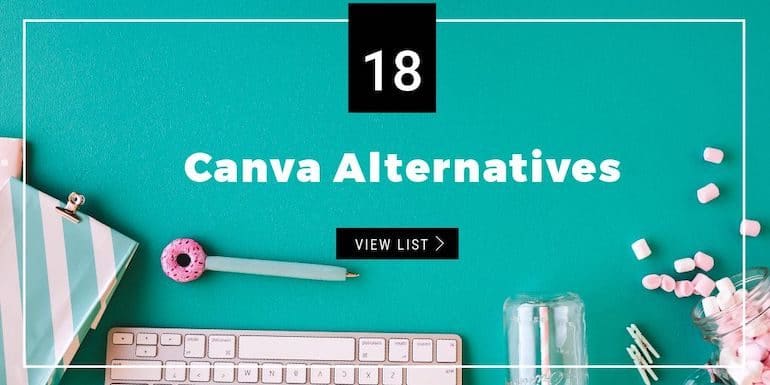 Do we need an alternative to Canva? Isn't Canva the best online imaging tool?
Visual content is on the rise for social media.  So the need for online image editing tools like Canva is also growing.
Canva is no doubt the best online image editing tool and you can read my review of Canva here. But certain things are tough in Canva, and one of them is search. It is one feature that is a need for the hour — searching among designs, searching among uploaded images, and so forth.
So here are some of the Canva alternatives.
In this article, I share eighteen online image editing tools that are alternatives to Canva. If you are using Canva, then these tools won't be a hard nut to crack. Try them and see which one serves your visual content needs in the best possible way.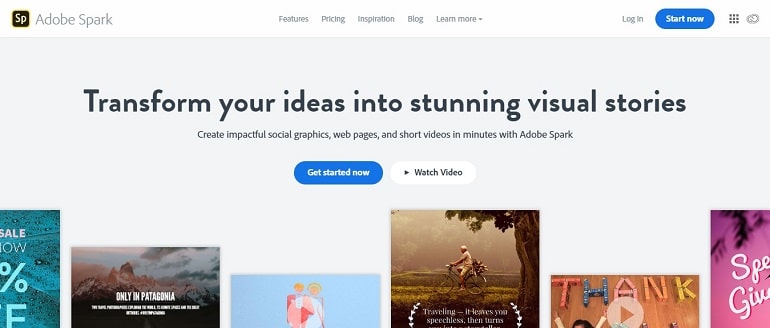 Adobe Spark Post is part of the Adobe family and is the best alternatives to Canva. Unlike Adobe Photoshop, the Adobe Spark Post is much easy to use. It even offers to resize images in the free version, unlike Canva. It offers user-friendly mobile as well as a desktop tool to create visually stunning graphics.
What you need to do is search a template, change text or images, and design is ready. Users can create photo collages, banners, flyers, and social posts. Besides, users can resize images for distinct social media posts too.
You can use Adobe Spark Post for free or subscribe to a premium version for more features. Still, when we compare the features of Canva to Spark, they lag some in the free version. Like I wasn't able to keep my uploaded images.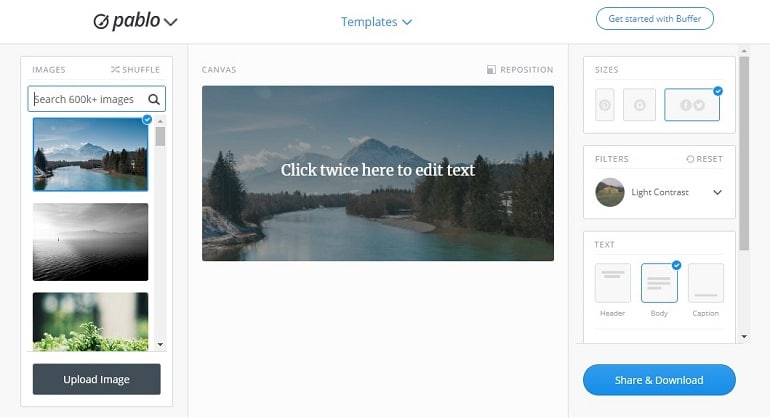 Pablo is a tool from Buffer. Though not truly an alternative to Canva and offers a few sets of features to create images along with the text. It is just a primary tool.
Let me give an example. A user can create custom size images for Facebook, Instagram, and Pinterest other than the regular formats. Whereas, Pablo focuses on just square, vertical, or landscape image formats only.
Now, there's one more exciting thing about Pablo. If you align Pablo with the Buffer tool, then you will be able to see how your images are performing using the Buffer Analytics.
Read: Best Tools For Effective Social Media Marketing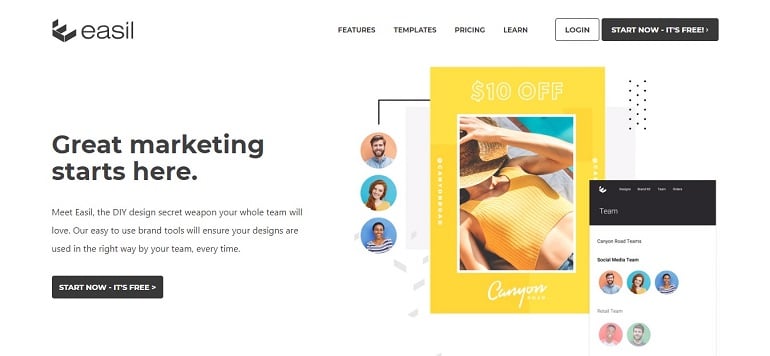 The easil team always offers new templates, which makes them one of the best alternatives to Canva. This way, they keep their users ahead of social media trends & competition. For instance, they have a massive collection of Instagram story templates. Moreover, there's a whole bunch of new features like text effect tools that offer neon/glow effect, drop shadow and text masking.
The transparent PNG tool creates transparent backgrounds in a single click. Easil is free but allows limited access. For more one needs to subscribe to their Plus or Edge plans.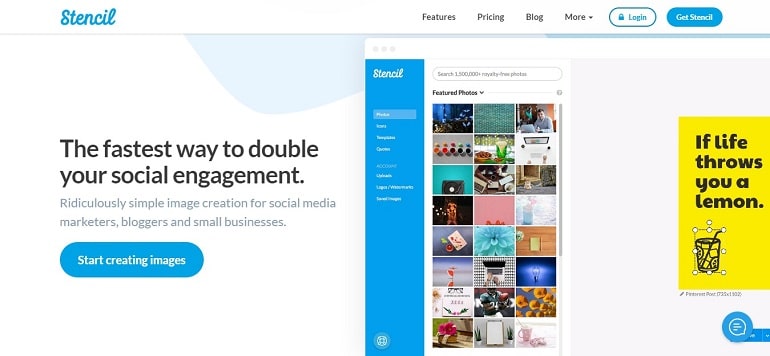 Stencil, with a 1.5M stock image, stands out as a quick and easy DIY image editing tool and an excellent alternative to Canva. Users can access it to produce and post a picture quickly. They feature a vast library of 650+ template designs to create beautiful visual content. Additionally, a user would never run out of fonts having a massive list of 2300 Google web font integration.
Read: How to Create Business Cards

The fantastic feature of Crello that separates it from other image editing tool is the – Animation Maker tool. One can make visual animations, but that will be limited to flying texts or elements. Crello takes the animation one step further.
With the animation maker feature, a user can create amazing Facebook cover videos. Crello has a huge collection of 20000 templates and 240 font varieties to choose from.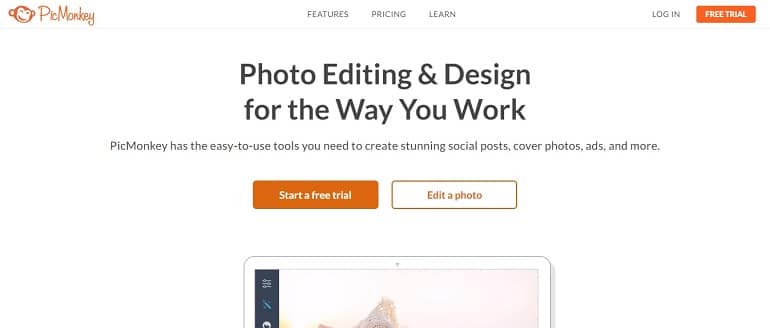 Picmonkey is one of the first tools in terms of DIY image editing tools. I love this tool because of its fun features and graphic elements. Still, there are tons of other features a user can look up to.
For example, touch up effects like change eye color, facial features, or whiten teeth. Picmonkey has only basic templates compared to other tools. Additionally, they have discontinued their forever free plan. Now users will have to subscribe either a basic or a pro plan.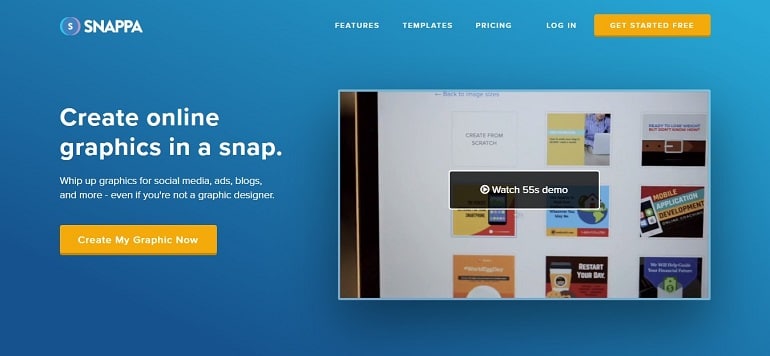 Snappa offers every single feature that other tools in this list have. The graphics editor of Snappa is a simple drag-and-drop interface. Users can add text, effects, design elements, shapes, change colors, and do lots of creative fun.
On the other hand, Snappa is big in the virtual design elements library. It has more than 500,000 royalty-free and licensed for commercial use images along with 70,000+ graphics and 200+ fonts. This way, users have ample selection options for their DIY designs projects.
Read: Download Royalty-Free Images for Blog Posts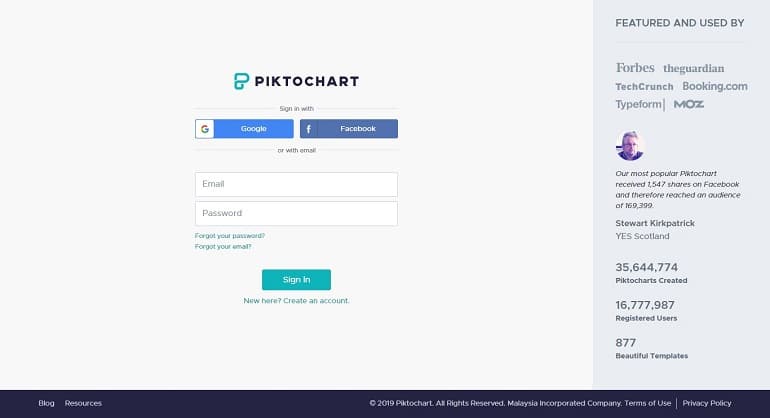 Piktochart provides high-quality, professional, and editable infographics and charts. Being a developer, I don't have much of an eye for graphic designs. Although, I find myself using free DIY image editing tools like Piktochart quite times.
One can start with the free version of Piktochart and go on with the paid one as per requirements. It has more than 4000 free icons and images to create enticing infographics. This tool is ideal for bloggers, students, educators, and freelancers.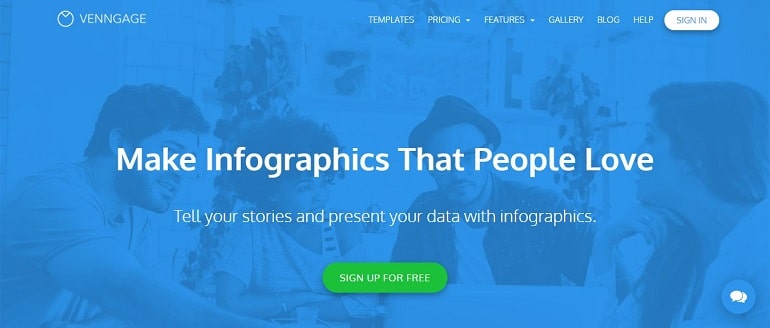 Venngage is second in this list in infographic tools. It's a reliable application that converts your data into visually exciting content. Using Venngage one can create graphs, infographics, and charts quick. It provides clipart, icons, custom templates, themes, design canvas with an easy drag & drop builder to users.
Also, the application has free as well as a paid version for beginners & pro level experts. If you are looking to create compelling graphics content at a low price, then Venngage is for you.
Venngage operates on an enterprise pricing model, clubbed with three pricing plans that can be billed monthly, quarterly, or yearly.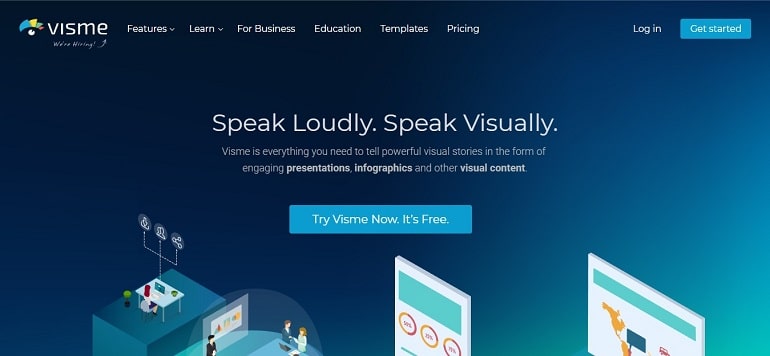 Visme presents your boring data in a visually appealing format. The fun part about Visme is it can run offline too. Education, marketing, blogging, advertising, and business are premium sectors extensively using this tool for their infographics and chart needs.
Users can work solely or in a team using organizational and management tools. Moreover, they can set access controls for other teammates or project members. Visme caters to the need of a project and hence, offers a broad range of images, fonts, icons, templates, and backgrounds.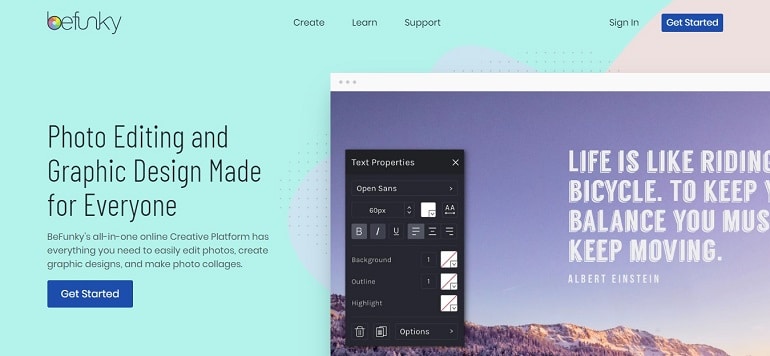 BeFunky is easy to navigate. It gives you complete control over your graphic design and photo editing work with intuitive features. Users can save their design work to either Dropbox, Computer, Google drive, or directly share them on Social Media channels.
Besides, the user gets ready to use social media templates for Facebook, Google+, YouTube, Twitter, Tumblr, Etsy, and Pinterest.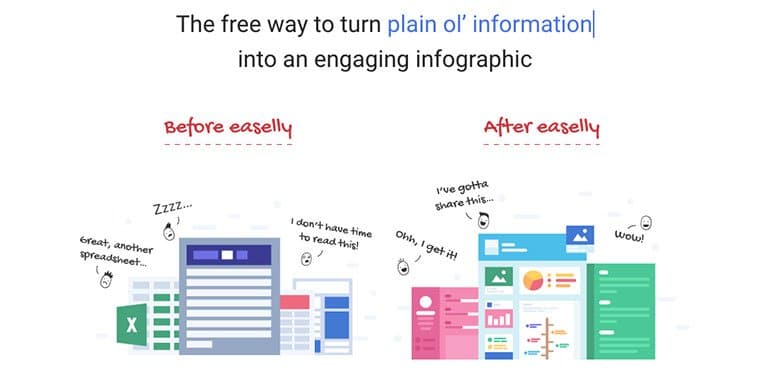 Easelly is a freemium tool (A tool that offers free as well as premium options) to create fun and engaging infographics. It is useful for students, business owners, and executives, bloggers, freelancers, website owners, educators, freelance designers, and content writers.
There are tons of built-in templates in different categories. As an example, Resume, Timeline, Process, Comparison, Food, Social Media, Health, Science, Report, Financial, Real Estate, Business, Marketing, Holiday, etc.
To get additional features one can subscribe pro account for as low as $4/monthly. Read my detail review on the Easelly infographic tool for more info.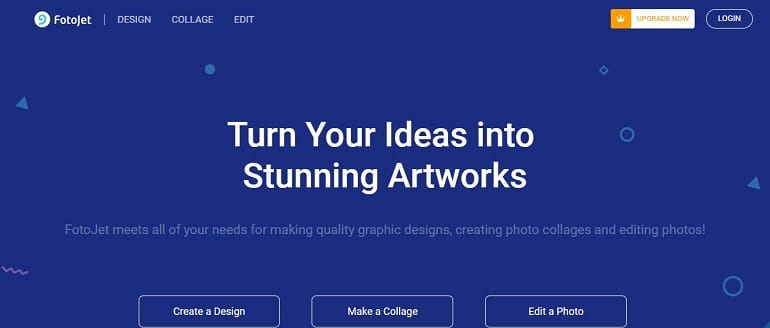 Fotojet is a combination of great features. The tool offers users to use their fonts in their designs. This way, businesses can focus on branding their content. Users can create beautiful banners, flyers, social media ads, and graphics using plenty of readymade templates.
The free version of the tool almost suffices the design requirements, although one can consider a premium version for creative add-ons and custom canvas size.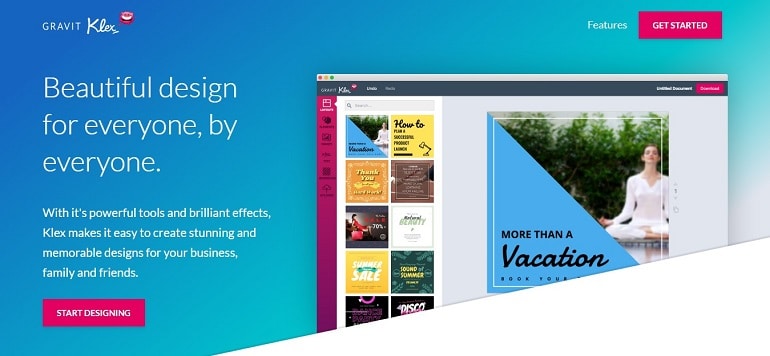 Gravit is a design tool by Corel. Furthermore, Gravit offers three easy to use tools – Klex, Designer, and Cloud. The best part is all of them are free. Gravit Klex is what users will be using for all their design needs. The Klex dashboard shows a list of premade templates.
Besides, Klex offers thousands of illustrations, stock photographs, background styles, and vectors. Add shadows and cool filters, change the colors with their unique effects. Users can download design ‌in a fully-transparent PNG, JPG, SVG, or PDF format.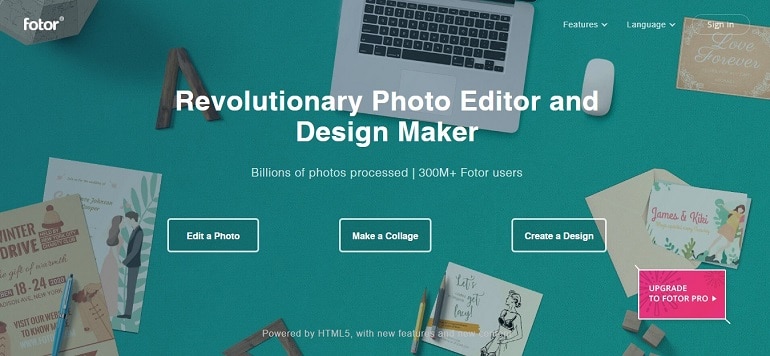 Whether you want to edit photos, make image collage, or create a design – You have Fotor for everything else. With 300M+ users, Fotor has the most prominent online user community. Give a makeover to old portraits by adding highlights, radiance, skin smoother, wrinkle remover, and teeth whitener.
Not only this but there's a wealth of tutorials and guides to help users create a mind-blowing design.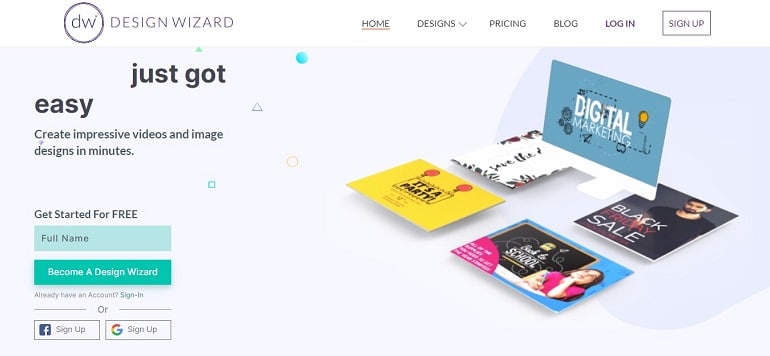 Design Wizard is one of a kind DIY design tool. The reason being it offers excellent integration with Hubspot, Marketo, Buffer, and Intercom. Start with selecting a pre-made template, adding images, videos or fonts, and download it in print or web quality.
Doing this even a nomad can become a design ninja in no time. Not only images but one can also edit videos for social media and digital marketing purposes. Hence, Design Wizard is a real one-stop solution for all design extravaganza.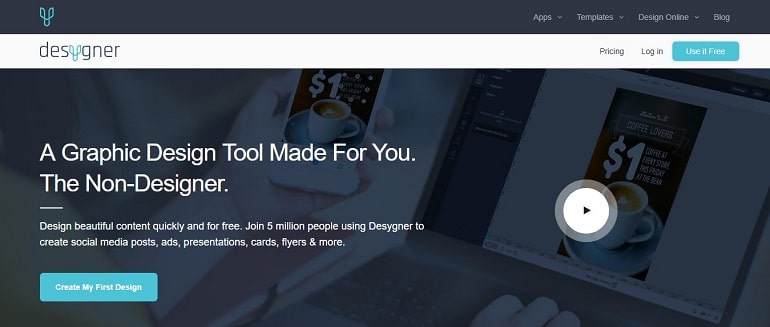 Desygner's interface is similar to that of Canva. If you are familiar with Canva, Befunky, or Snappa, this tool will be hassle-free to operate. Along with graphics editor, Desygner also offers Logo maker and PDF editor app.
One can browse the tool library of free templates (20 categories) to suit different purposes, industries, and styles. Besides, Desygner supports multiple file formats like PNG, JPG, PPT, and PSD. Unlike other tools, Desygner has no monthly restrictions upon creating designs. Users can create unlimited layouts.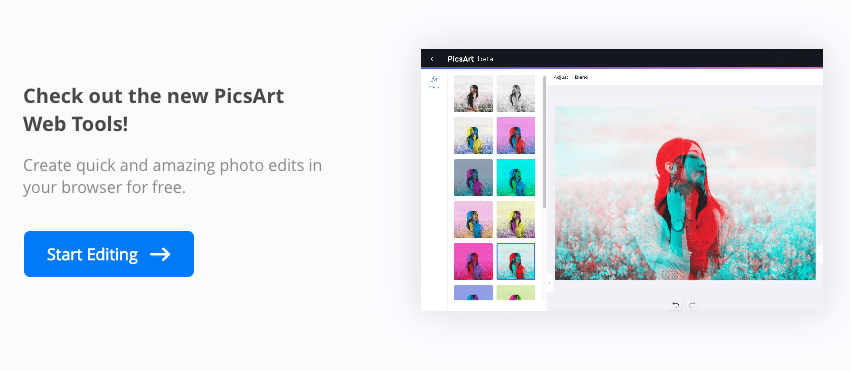 PicsArt's all-in-one Photo Editor features endless editing tools to help you create professional-grade content without any experience. The app — which also has a desktop web editor — boasts one of the largest creative communities in the world with over 140 million monthly active users.
PicsArt's tools are intuitive and easy to use. There are plenty of templates for all occasions, including eye-catching sale templates for online stores. Templates are easy to find and sift through. First, open the editor, then scroll down to "Templates." There are various ways to search: click on a trending hashtag, type the topic in the search bar, or scroll through the newest template designs. You can also search by image size: square, portrait, story, Facebook posts and cover photos, Pinterest posts, and YouTube. PicsArt is free, but to access premium tools and filters, you should sign up for a Gold subscription.
Final Thoughts
Selecting the best Canva alternative out of the above list is a bit tricky. It's not about features. It is about an individual's design needs, the purpose for using the tool and skill levels.
As I said earlier, I am neither a designer nor have any designing capabilities. Hence, I will look for a tool that is easy to use, has everything readymade from fonts to images. And this is all I will be looking at in a design tool.
The key is to try them all and see which one you love the most.