Understand the client disadvantages when outsourcing or hiring freelancers & How freelancers can make it an advantage for clients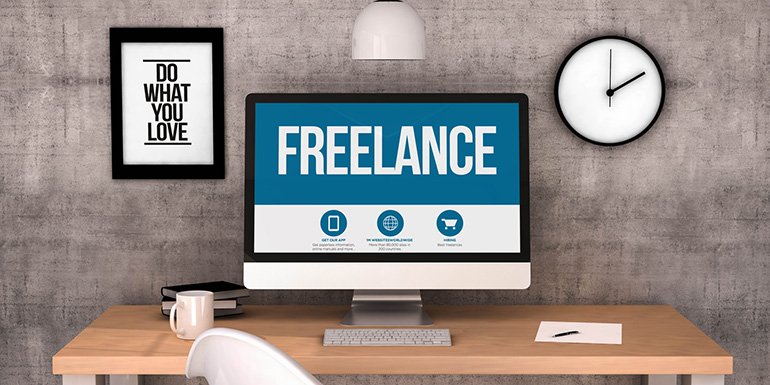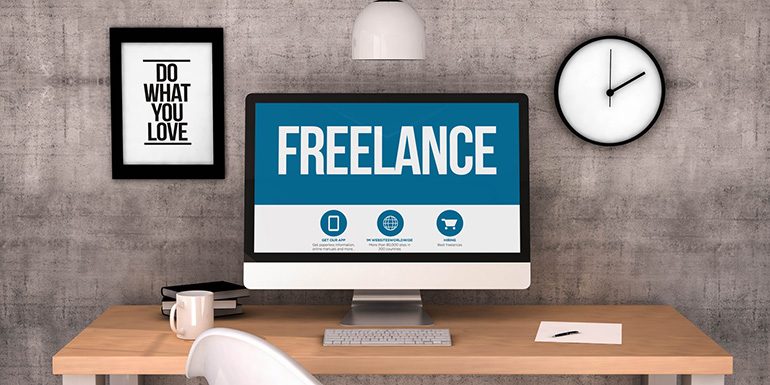 There are many advantages to hiring a freelancer but every coin has two sides to it. There are numerous disadvantages to hiring freelancers as well.
My blog is more about freelancers than for clients who want to outsource. So why am I sharing the disadvantages clients face when hiring freelancers.  The reason being as a freelancer, one can eradicate each such disadvantage to become more hirable by clients.
In some of these disadvantages, I have shared my own experience of how I use the disadvantage to make it an advantage. Moreover, it is how I have built my unique selling proposition or USP.
So without much ado let me share the 8 key such disadvantages.
1. Technical Interview
The client hires developers because they aren't developers and lack programming skills. So the client lacks the right expertise to interview developers.
So hiring is often based on samples provided by freelancers which are often faked as well.
The process of selecting the right freelancer is one of the biggest disadvantages clients have when using sites like Upwork.
The freelance developers can make use of this to their advantage in the right way.
Create samples that can boost the confidence of clients. I shared how new developers can even create samples.
I prefer to show my clients a sample of what I have done similar to what they want.
One may wonder if the above scenario is only true for developers but in reality, it is always the case for the majority of clients trying to outsource via freelancing sites like Upwork.
Clients may not be an SEO expert or a writer to be able to judge the SEO skills or writing capabilities of the freelancer.
However, there are other types of work where the reason to hire a freelancer is not that clients can't do it but they don't have the time to do it. Still, the samples can help expedite the process of being hired.
2. No Interpersonal Interactions
Often freelancers and clients are geographically apart and there is no way freelancers can have a discussion over a cup of coffee with clients and is one of the most common of disadvantages for clients when hiring freelancers.
It means there are no personal communications between freelancer and clients. Though we have video calls, it's no way close to a discussion we can have over a cup of coffee standing in a lobby.
So clients and freelancers have only professional communication and this is part and parcel of freelancing.
Try personal communication with clients as and when you can.
I have a few clients where we discuss politics, religion, and many other topics that aren't part of the project. Beware that I had once lost one of my regular clients for such discussion that turned out to be an argument on the religious topic.
Still, I prefer some out of the scope discussion with clients to develop a personal relationship with the clients to build trust that I can help them as and when they will need someone with technical expertise.
3. Lack of Commitment
If the client site is down, a client can't call a freelancer to work on it right at this moment. However, one can call an employee.
When I was doing a job, on a few occasions I know some people left the office in the morning. Yes, you heard it right. They left the next day in the morning. Some technical glitch which made them stay back and finish the deliverables. So they couldn't leave the office at night and were working the whole night to make sure deliverables were delivered.
Can't expect such commitments from most of the freelancer. However, if you can provide such a level of commitment to clients you can become a preferred freelancer and pricing can take the backseat when hiring you.
I am available to clients as if I am working for my own website. My commitment to each such client is to never miss a deadline. If I commit to a deadline or my availability, I am up for it no matter what it takes to get it done on or before the deadline.
It is one of the biggest disadvantages when hiring freelancers and I like to make it as one of my key USP to help my clients and become more hireable.
However, I don't like to show my commitment to clients in a proposal because I believe commitment is something I like to live by not writing and let the client know about it. It is a way for me to under-promise and over-deliver.
4. Security and Law Enforcement
Freelancer may not be located in the same country or region. So they may be governed by different rules and regulations than clients. So it can be tough to enforce a law.
If a freelancer breaks a law, the most that can be done is to ban the freelancer from a site like Upwork. You can see in a discussion in comments here how a freelancer violated copyright and shared personal information and the most that could be done was being banned from vWorker back then.
Many freelancers who sign an NDA even don't know the full form of what an NDA stands for. For companies, NDA is signed by owners but the end developer may not understand it completely.
With developers, clients share server login details that have their own risk. Check out how to minimize risks when sharing such details with freelancers.
As a freelancer, understand what kind of security, privacy, or any other law a client is used to and try to abide by it every time.
5. Loss of Productivity
Clients hire freelancers either for specialized expertise that clients lack or are short on time and want to offload some of their tasks.
Moreover, there are two pricing models to hire a freelancer – on a per-task basis or hourly.
In both, the scenario, clients will have to provide feedback on what has been done by the freelancer.
It can lead to loss of productivity for the client and is one of the main disadvantages of hiring freelancers.
A freelancer can convert this into an advantage by offering them products that don't need too much of too and fro editing.
As a developer, I like to get the maximum requirements from clients right away by asking questions that can help me deliver most of what clients want right in the first iteration itself. Then, I take up minor changes that the client may need and finish up the project as soon as humanly possible.
That way, I am well ahead of the project timeline as well as help my clients save on too much too and fro editing.
6. No Long-term Relationship
The developer working for the same client continuously for a decade is very rare and vice versa.
In India developers in IT companies work for the same employer for decades. When I was doing a job, some of my managers and team leaders were working for the same employer for more than a decade.
Some of my clients are still working with me since I began freelancing but not on a very regular basis.
Once in a while, if they have something that needs to be done. The longest time I have worked for a client was for a couple of years of almost 40 hours per week.
So the client-freelancer relationship isn't very long. Instead of being generic for all freelancing niche, at least I can say for certainty on developer-clients relationships.
7. Disappearing Freelancers
Freelancers will disappear and there is very little that the client or anybody can do about it.
I had few developers and writers that were working for me on a regular basis and suddenly they just vanished.
Many of my clients also had similar experiences. It is part and parcel of freelancing. As a freelancer use this to your advantage and make sure your clients can count on your availability.
I am available for my clients and if I am not available for being out of town or anything else, I inform all my clients well in advance.
Moreover, when I tell them I am freelancing for more than a decade now, it gives them the confidence that I will not disappear. On top of that, when they see blogs, forums, and other websites, it helps them build the trust that I am here to stay.
8. Lack of Team Spirit
Last but not least, freelancers, especially developer freelancers often don't make a good team. It is one of the biggest disadvantages of hiring developer freelancers.
Developers with similar skills will not be comfortable working with each other because they consider their share of work has gone to the other guy.
The irony is if the same person works as an employee will prefer other developers of similar skills in the same company.
Moreover, when I interact with clients, I often feel the client shares feedback with me that other developers code isn't good enough for them to continue working and they will have to start afresh. However, often the case is the developers do not wish to invest the time in understanding the code or don't have the expertise to understand the code.
They don't want to put themselves in the shoes of the client who has invested so much time and energy to build on to something. You shouldn't ask to start again unless it is an absolute necessity.
I seldom recommend my clients to start afresh. What is working for them can be kept as it is and if need be I will improve as we move along. Most of the time clients are sold into the idea of not starting afresh and it helps me become more hirable.