What it means when we read "Be Consistent"? What is it & why it's so important? How to raise the consistency level in blogging and achieve success at it.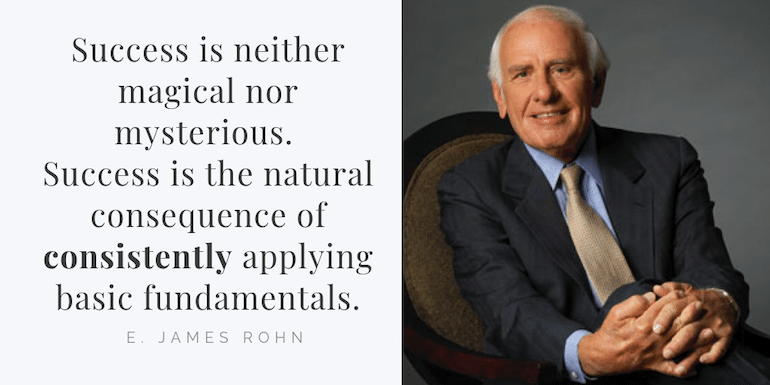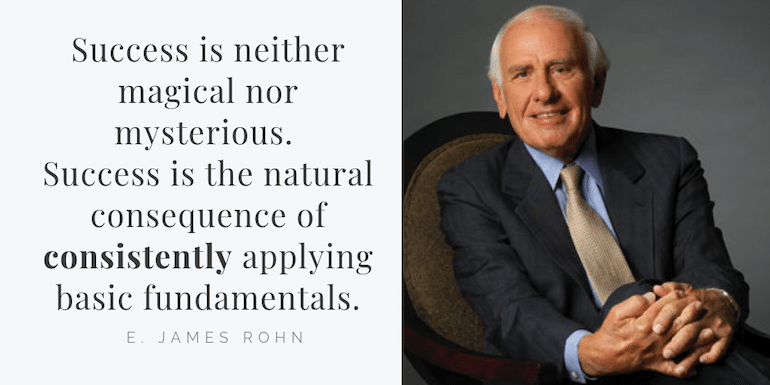 The most common question among my blog readers is – What is the one attribute you associate with being successful at blogging. I think it is the approach towards blogging, your attitude towards blogging. But the most important of all is the consistency in blogging.
Some days will be high while others are pretty frustrating.
As of now when I am writing a long article, which is taking much longer than I anticipated. So I decided to take on this one and complete that next.
WHY Consistency Matters?
We read a lot about how, when & why to be consistent online. Whereas it's the most successful blogging trait ever.
Now, it is an essential ingredient in building a successful blog. I mean you keep doing one thing continuously for days, months, and years.
New bloggers wonder what the hack is consistency. And why there's so much noise about it. Let me tell you it is the most critical habit that carries an immense significance in my blogging career. On the contrary, it is equally tough to maintain.
Can you write every single day for the next 100 days? Will you keep writing for a blog post which goes unnoticed? Are you willing to write daily even if there's nobody reading?
Pretty demotivating and devastating! Isn't it? I have done all that will shatter me every day.
How I Tame the Blogging Beast?
Blogging is a beast. It requires a lot of smart work to tame this beast. Especially when I started as a fresher, I had to hustle up every day with it.
I have my own skill sets and limitations, and I perform accordingly. After several days of writing and successfully creating high-quality articles (if I look at them now, I realized I need to rewrite them), I realized the process behind it.
I learned to overcome the writing blocks and enlisted every small task that helped me keep blogging consistently.
Now I blog daily, and it's no more a task for me. It has become a part of my daily work routine. It makes me feel uneasy when I don't write for a day or two.
Don't get me wrong when you don't see my articles daily. I write every day, but that doesn't mean I publish daily. Some take a lot more time to reach completion.
I don't assume an individual to be an overnight blogging sensation by reading this article. But one thing is for sure. He/she will completely register a valuable character in his/her persona to blog daily.
In this article, I will share the mechanism of consistency to cultivate it as a daily habit.
Being Consistent: Where it can Take You?
Let me share an excellent example.
It's about Facebook sensation NAS aka Nuseir Yassin. He's a travel video blogger who creates "daily 1-minute videos" on Facebook under the page Nas Daily. Nuseir Yassin is a software engineer with Palestinian-Israeli and a Harvard graduate.
As a developer, it is easy to relate to a software engineer. And you don't need to go to different niche to be a blogger. Here are the types of content bloggers can blog on.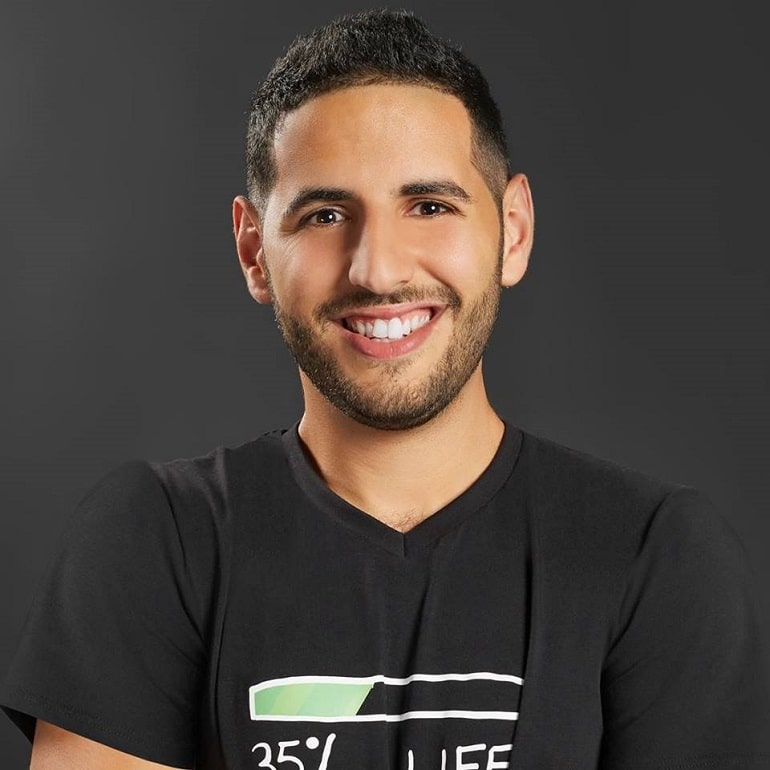 In 2016 he quit his $120,000 software job to travel around the world. While traveling, he documented his daily life by making a 1-minute video and published them on Facebook for 1000 days.
And every video of NAS ends with the tagline: "That's one minute, see you tomorrow!"
Posting one-minute video daily for 1000 days garnered him millions of followers. Moreover, he also earned extra cash which allowed him to travel more.
Did NAS plan to earn from a minute video? If YES, then he would not have been an internet sensation. And if NO, then what made him do this consistently for a long time.
NAS provides quality content. Above all, he consistently posts a video every day, which means new information daily for the viewers on fix time.
The same applies to blog.
Famous bloggers offer quality content, regularly, on time and without a mindset of making millions out it.
The "HOW" of Consistency in Blogging
To understand how to be consistency in blogging I have pointed out some key points I follow. These tips will help grow a blog, branding and provide value to the readers.
1. Generate Content – Money Will Eventually Follow
Recall what NAS did? He created video content irrespective of how he will make money from it.
So whatever type of content you like to create, do it.
You prefer textual, video, audio (as in podcast) or images (aka photographs or any other kind of still photos).
The type of content becomes immaterial. Don't blog to take blogging to the next level; take up blogging to enjoy the process of sharing great value to readers. Don't consider value as information or knowledge but it can also be fun and entertainment.
If you enjoy being in the niche, you will enjoy being a blogger. Here is my step by step process to find the right niche for blogging.
2. Don't Create Schedule – Make it a habit
One cannot escape consistency in posting blog articles. No blogger can attain success in the first few articles he has written. If a blogger plans to publish ten articles and expects wonders to happen, he is in the wrong profession.
Freelancing is different. You will find rewards in the form of payment for work done. Blogging, on the other hand, is more about enjoying the process of being a blogger and sharing your experience.
My strategy for imtips is three articles per week. The reason behind only three is I write for my investment blog once every week.  I am also in the final stages of investment eBook. And my clients.
To be able to post consistently on BizTips, I have articles scheduled in advance.
Still, every day first thing in the morning I do is to write. The first 30 to 45 mins first thing in the morning is my writing time for BizTips. It is a habit I follow. First thing when my laptop starts is to write. It is not a schedule but a practice.
Read: How to Earn a Living Blogging In India?
3. Get Rid of the Distractions
Distraction kills time, creativity & mood. Even a small notification can damage the entire thought process while writing.
When I am writing first thing in the morning, it is always even before I check my emails or social media. The reason for such a routine is, once we are on them, distractions are unavoidable.
Blogger needs to cultivate the art of working unaffected by the surroundings.
We call it FOCUS.
One can develop a razor-sharp focus if it is part of the daily routine. Coming back to the topic. There are two kinds of distraction a blogger may encounter:
Virtual and Physical World distractions.
Virtual distractions are computer, laptops, smartphones, the Internet, social media, online games, email, messages, notifications, news, IPL, Bollywood, etc.
The fact is if a computer is a distraction then how one should focus while working on it. Here are some tips:
Turn off the wifi/internet while writing
Activate silent mode or switch off the phone
Block social media access on the work computer
Block video channels on the work computer
Turn off notifications
Pull on a comfortable chair
Physical world distractions are equally as brutal as the virtual ones. Family members, random guest, pets, kids, television, music players, loud noise are some examples of physical world distractions. Here are some tips for managing them:
Render a separate office setup at home
Explain the work schedule to family members
Create a Do Not Disturb door sign
Educate kids about work timings
Lay pets in a safe corner if they disturb
Avoid working in the room with a TV on
Loud music can be a silent killer without knowing
The above suggestions might differ based on the type of content one is generating. Like for a video editing time, music work well but not for the textual content writer.
Read How Developers Can Be Creative at Freelancing
Final Thoughts
To build a successful blog, one needs a lot more alongside "Consistency." But the time and energy doubles if done the wrong way.
Successful bloggers always have an action plan. They don't dream about what to do; they formulate a plan and devise every single detail to achieve maximum results.
And finally, follow these Bloggers Before Starting Any Online Business.