What information can one have on a business card? How to design and order a professional business card online? How to create a totally unique business card?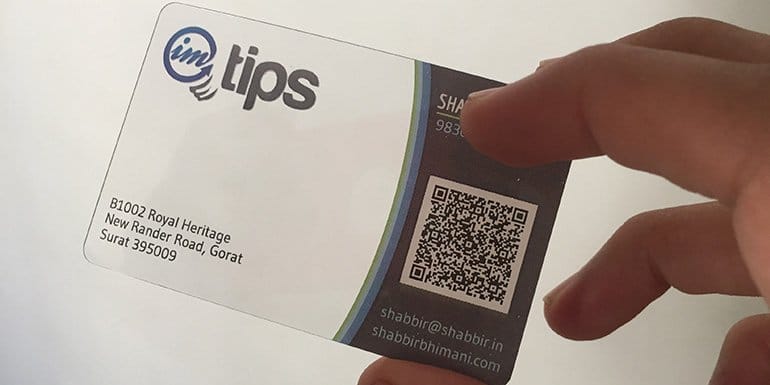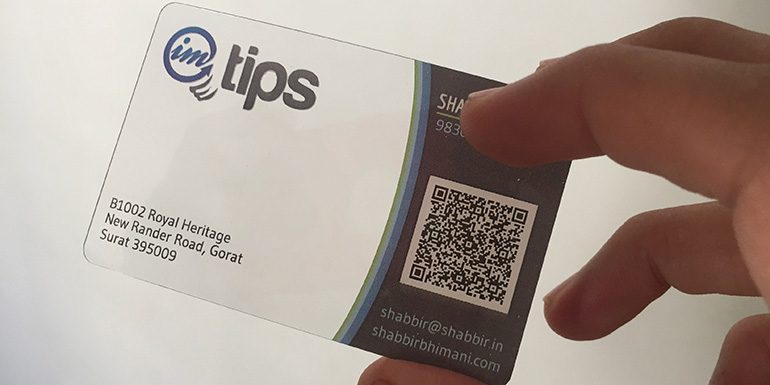 As a blogger or a freelancer in India and handling clients online, a business card isn't going to be a very often-used item. Still, it is recommended to have one handy and carry it as, and when you have a chance to hand it over to someone, you are to meet as a potential client.
Because it isn't going to require often, one can go for a premier design or something unique, and worth remembering. I had ordered a transparent business card in 2015 and still have it with me.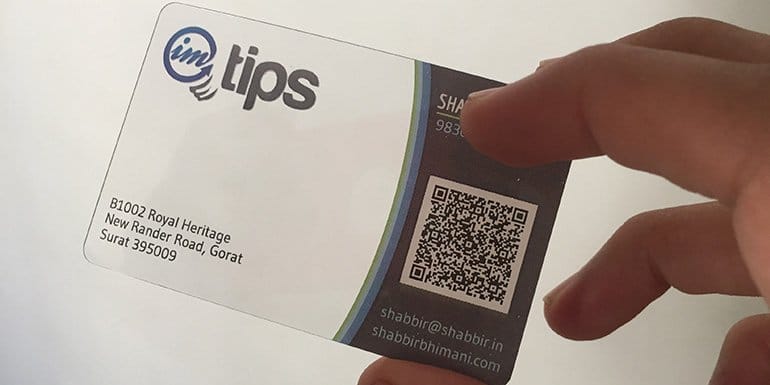 What Should be on a Business card?
As a freelancer, here is the list of information you can add to your business card.
Name: An essential aspect of the business card is your name, and it should be prominent on it.
Logo: Your company logo or your name as a logo should be part of the card.
Job Title: Owner, partner, Business consultant – anything that suits your role. Check what the right job title for freelancers and startup owners is?
Mobile No: Your mobile number at a prominent position on the card.
Phone No: If you wish to have a number where someone can get in touch with your team, add a landline number.
Email: Your email address where the client can get in touch with you. Don't use free email services providers like Gmail. Use a professional email address. Having a professional email address is a way to get your Upwork profile approved.
Web address: As a freelancer, a website address is a must. A website gives the much needed professional touch to your business card.
QR Code: QR Code is an easy way to get your contact details imported into a phone. Here is an excellent site that can help you generate the QR Code.
Social Media: Other social media contact details like Facebook / Twitter or if you are a designer, link Flickr, or an Instagram profile.
3 Sites to order Business Card Online
Here are 3 of the best website for Indian freelancers to design and order their business cards and get them delivered right at the doorstep.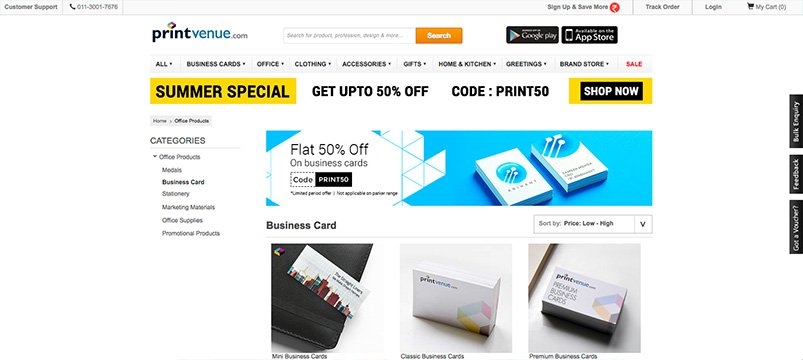 They have more than 4000+ business cards templates with easy to create front-end interface and offer non-tearable & scratchless business cards.
My transparent card is from PrintVenue, but they don't such cards now.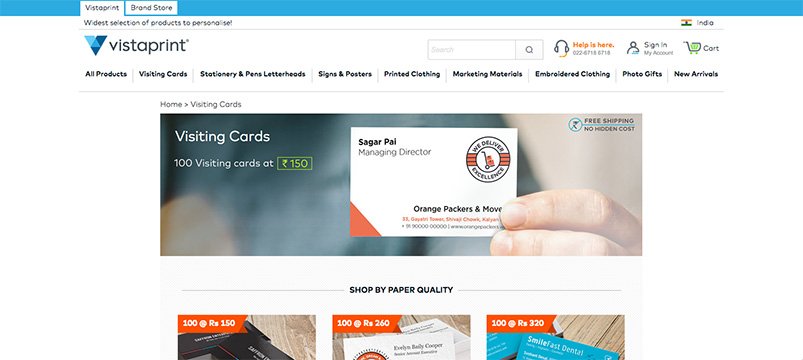 VistaPrint offers more than 4200 business card templates.  Multiple paper type choices with easy to design and order your business card. They offer 100% satisfaction or money-back guarantee along with free shipping across India.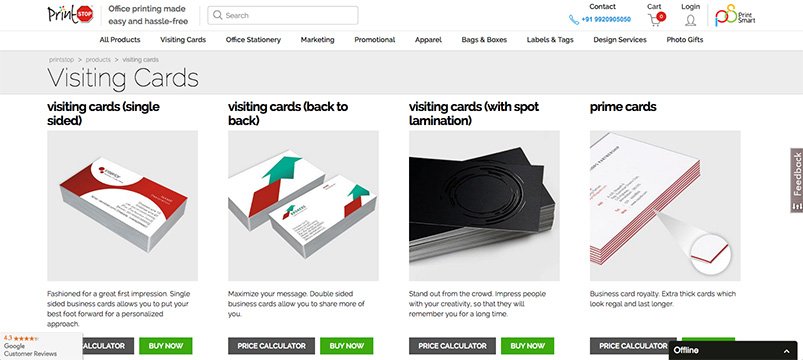 PrintStop offers business cards for as low as 100 cards only for ₹175. They offer a variety of cards, including folded visiting cards or even a co-branded free visiting card.
3 Websites to Design Custom Business Card
If you don't find a perfect design for your business cards from the above sites, you can create your custom design and then use the above sites to print it and deliver it to you.
Here are three sites that allow you to create and download custom designed business cards.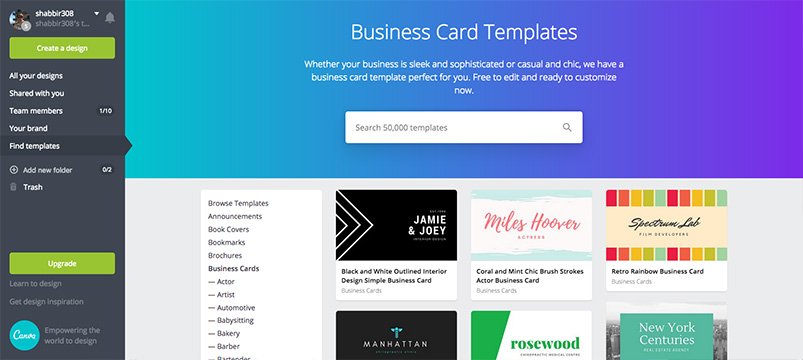 Canva is one of my goto website for images. They have simple to use interface with drag-and-drop features and layouts where any non-designer like me can even create a custom-designed business card.
Check out Canva Alternatives.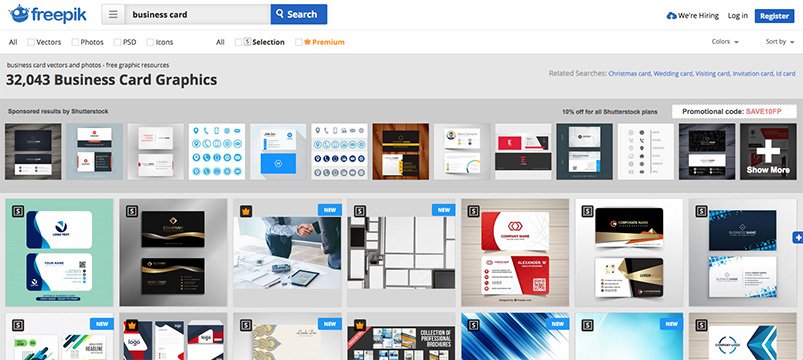 More than 30k business card design to choose from. Everything is free to download and free to use. The designs are available for free to download as vectors, photos, or PSD files. Download the vector or PSD files and change as per your need.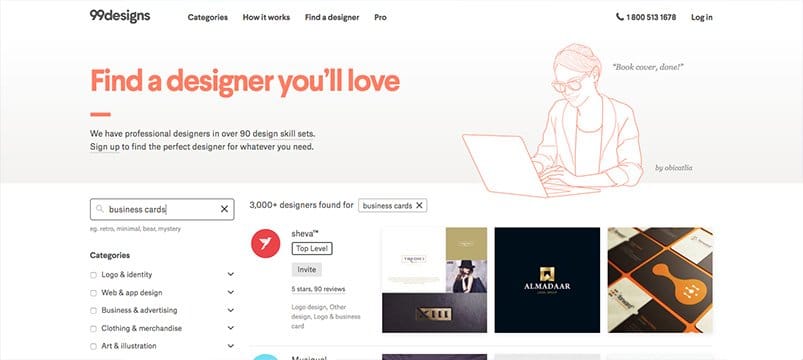 If you want to hire a designer to create a professional and unique design for your business card, head to 99designs.com, where you can hire from hundreds of professional business card designers.
One can even create a contest with what you have in mind and let the designer submit their ideas for you to choose from.