The Revenue Growth Habit By Alex Goldfayn has justified the tagline – "The simple art of growing your business by 15% in 15 minutes a day"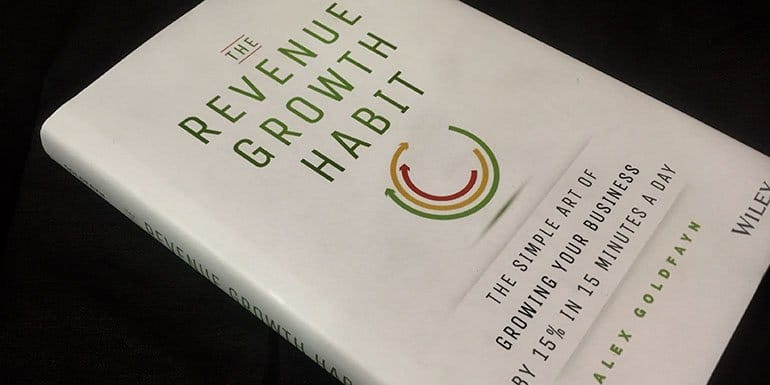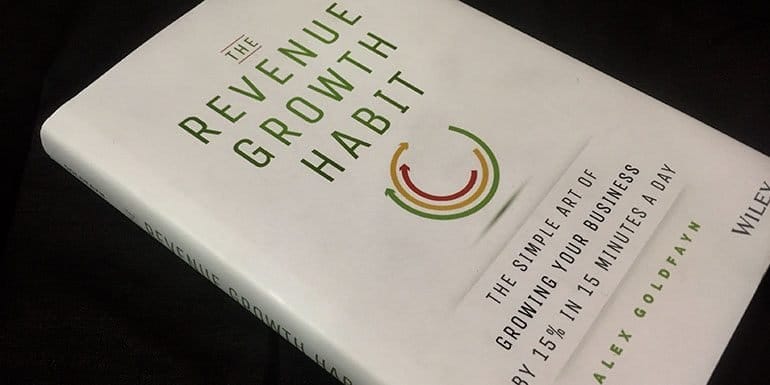 Alex Goldfayn the author of "The Revenue Growth Habit" is my client and I manage his website GoldFayn.com.
I read his book sometime back but never shared it on BizTips about it because I always believed my blog audience is B2C (Business to customers or business that work directly with end customers) readers and this book is for B2B (Business to Business where business works for other business) readers.
After a few surveys in the past couple of years, I have now realized that my blog readers aren't bloggers or B2C readers but more freelancers and developers working for clients aka B2B readers.
I am a big fan of Alex's way of writing. Short sentences and none of the para in his book is more than a few sentences. So when I saw his new book Selling Boldly, I immediately ordered it but before I share my view on his new book, I thought of writing about my view on his book "The Revenue Growth Habit".
This is a must-read book for every freelancer who is working for clients and wants to grow as a freelancer.
As I mentioned, Alex's way of writing is short sentences and short paragraphs but he also likes to keep the chapters very short as well. His 220-page book has 46 chapters and you can very well guess no chapter will be more than 5 pages which makes it very easy to read.
Also, read
The Techniques to Revenue Growth
The book shares his 22 techniques that can be used by any customer-facing executives or for that matter a freelancer who works for clients and want to grow the business by 15% by allocating few minutes per day of work to some (not all only some) of his revenue growth habit techniques.
The Art and Science of Getting the Testimonial
Don't Be a Tree Falling in the Forest—Communicate Testimonials
Create Short, Powerful Case Studies
Growth Technique #4: Communicate Case Studies to People Who Can Buy from You
The Million‐Dollar Question—This One Technique Can Grow Your Business by 10% Immediately
How to Get Referrals
The Power of Owner Calls
The Seven‐Figure Follow‐Up Process
The Magic of the Handwritten Note
Communicate with Your High‐Potential Small
Create Your Own Social Media—Relentlessly Grow Your Lists
Categorizing for Revenue Growth—How to Organize Your Lists
Send a Wildly Valuable Newsletter to Your List
Growth by White Papers
Turning Trade Shows into Revenue
Host an Unforgettable Event for Customers and Prospects
Speak(er) the Truth—You're the Expert
Conduct Webinars That Bring New Business
How to Grow Your Business with Videos
Public Relationships—How to Leverage the Media for Revenue Growth
Price Increases Are a Growth Technique!
The Single, Most Important Website Edit for Revenue Growth
You don't need to be using all the techniques. I have never used the hand-written note technique at all in my freelancing career.