The formula to set the right price for online freelancing services: Project Price = Base Time x Difficulty Multiplier x Hourly Rate x Specific Skill Factor.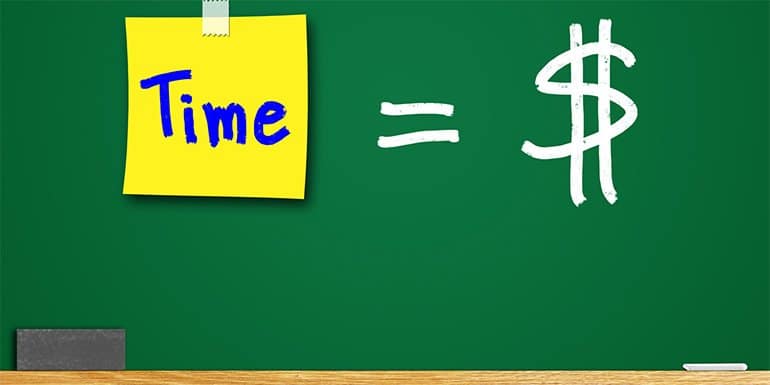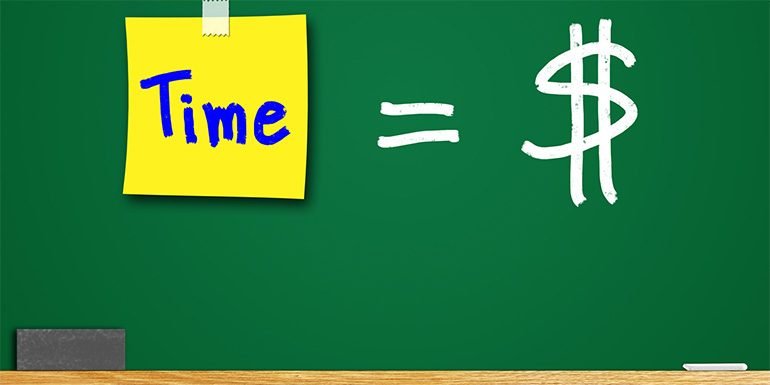 What is the right freelancing rates? How much should a freelancer charge for his or her services? There is no consistency in rates for a freelancer. Some freelancers with the same expertise charges in single-digit, whereas others are in the high three-digit mark. Often we read 'whatever you wish' as also an answer to the rates a freelancer can charge. The following seven parameters should guide it.
So what are those seven guided tips or parameters to set the right freelancing rates for your services?
1. Look at the Competition Pricing
Research what is the kind of rates other freelancers in the same niche of expertise are charging. It should help you give a broad price range for your freelancing services. Research the freelancing sites or other online forums to discover rates.
You can even use job portals or job boards to find the kind of salary that is being offered to your niche of expertise. It should be a good starting point to help you estimate how much you should charge.
2. Find the Base Time
What is the base amount of time you as a freelancer needs to get the task done? As an example, ask yourself – How long does it take for me to:
Write the average 500 to 700 word-article in a specific niche?
Update a website in PHP with a small bug?
Design a new set of buttons?
Create a simple snippet of code?
Understand your base amount of time you will require to get a similar task done. It should help you to get the base price for the job and will be the first step towards setting the right freelancing rates for the services you can offer.
3. Calculate a Difficulty Multiplier
Every job can't be completed in the base time. Some tasks are more time consuming than others. So one has to determine the difficulty is the task.
As a writer, do I need to perform a lot of research?
As a PHP Developer, do I need to understand the existing site's code before making any changes for the small bug?
Can the simple code be implemented on the website directly, or is it part of some framework or CMS?
As a designer, is a client particular about the kind of buttons he or she may need?
Take the difficulty factor into consideration. Depending on the difficulty of the job, the rates should be multiplied by a factor of 1.5x, 2x, or even 2.5x. If the task is straightforward for you, and you want to be price competitive, also reducing the price can be an option.
4. Have an Hourly Rate
Calculate your break-even hourly rate, which is a better way to set the right freelancing rate. The hourly rate is based on many factors, including rent, insurance, and legal fees and other monthly and yearly expenses.
Once you have your hourly rate and have already determined the base time needed to get things done, it becomes easy for you to determine the base price, which is the required time in hours to get the task done multiplied by your hourly rate.
5. Examine Skills
One might have a unique knowledge of the printing industry. As an example, a particular CMS or cars or have unique contacts in an industry. You might have a knack for explaining difficult concepts to novices. All such exceptional skills that you have developed over time should help you demand better rates as a freelancer.
Are there any skills or specific expertise you have that other freelancers don't have? If you do, incorporate a multiplier for specialized knowledge.
So finally, the formula to calculate the final price for the project becomes:
Project Price = Base Time x Difficulty Multiplier x Hourly Rate x Specific Skill Factor.
The best example of a specific skill factor is a translator. It is a particular skill where one needs to know more than one language to be able to translate content from one language to another language.
6. Learn to say NO
Sometimes, you take a client's project because you have to pay the bills. It may be the need of the hour, but try avoiding it to the extent possible. Every freelancer who wishes to grow has to reject clients. It is easier said than done, but those who learn to say no to clients grow much faster than those who can't.
Some clients are always looking to pay less, whereas others will be very time-consuming. These clients are usually responsible for most of the hassles that you will receive. You are worth a lot more than that.
If someone is not willing to pay you what you are worth, say no to them. Accepting clients at a price they are willing to pay can mean you have to lower the quality of your work, which may not be an excellent idea for the long-term.
7. Be consistent with Clients
When you decide how much you are charging, be consistent. Always avoid a double price point. As an example, if a client knows your hourly rate as $40 per hour and if you say you can get the task done in a couple of hours, you can't charge $200 for the job for sure.
Multiple prices can mean a client may lose trust in you. If a client knows about your hourly rate and asks for a straightforward task, do it at the base hourly rate just to be consistent. Creating a long-term relationship with clients and building trust is the most critical aspect of being a freelancer.