Ask right interview questions when hiring the social media manager and as social media manager prepare for a real social-media interview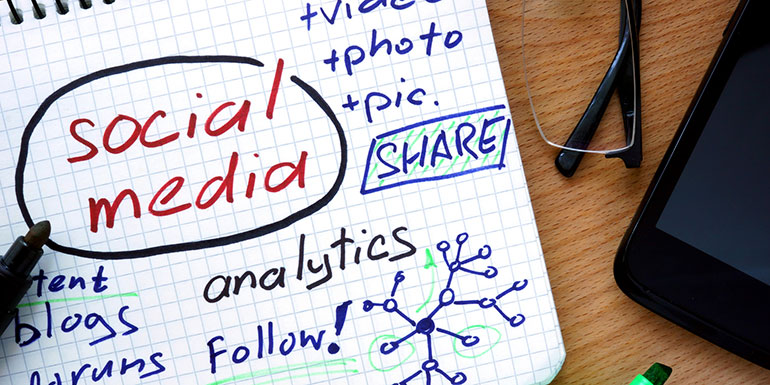 Every business needs to be on social media, which means every business needs a social media manager. So when hiring a social media manager, it is essential to ask them the right kind of question in the interview.
Businesses are investing a lot in social media marketing—research and testing various strategies to use on a variety of social platforms.
Now with this significant shift, businesses need someone to build and grow their presence on social media. A social media manager is part of the core digital marketing team.
However, the position of a social media manager isn't traditional. Due to its various social media platforms, businesses are unsure about whom to hire and what will get them better ROI.
Is Facebook right for them?
Will twitter drive in more sales?
How about Pinterest and Instagram?
What about YouTube and TikTok?
Can we take up something new that comes up tomorrow?
Why Social Media Manager Interview Questions?
As an employer, one can always hire a Facebook or Twitter expert.
Almost everyone who will walk-in for an interview for social media manager will consider themselves as an expert in social media. The question is, what differentiates a social media manager from an average social media user?
I mean, what unique qualities a social media manager carries that separates him/her from others.
So once you ask them the right questions in an interview, you will be able to differentiate the social media manager and an expert from the average user of the platform.
Moreover, new platforms are coming up and getting viral every day. So it is essential to have a holistic social media person in the team instead of having an expert in one platform perse.
Interview Questions for Social Media Manager Position
Here are some of the questions I like to ask when hiring an experienced social media manager. Again, if you are a social media enthusiast and want to be a social media manager, these questions can help you get past the interview easily.
What is Social Media Marketing?
Start with the basics first. The first question itself differentiates the expert from the newbies.
Often the answer is – create a Facebook page and get more likes, and such candidates are out an out a reject.
Social media marketing is all about building a brand on social media and interacting with the audience and building a community or tribe online.
Facebook page is part of it. It is not the whole of social media marketing.
If the answer doesn't include audience engagement and only talks about Facebook ads, the social media manager isn't the right candidate for you.
Which social media platforms do you recommend, and why?
When you ask this, you get to know a couple of things about the candidate.
First, whether or not he/she has done any preparation and research for the interview.
Second, his/her knowledge of various social media channels.
Watch out for his recommendations. It will tell a lot about them. Remember, it is not always about the new recommendations of platforms but how they can create more engagement on the existing ones as well.
Creating profiles, pages, getting likes is not what you should be looking at when interviewing social media manager.
Anyone can do that.
Look for the ability to build and engage with an online community and how they have managed to grow. Moreover, what plans do they have now?
What is Facebook's EdgeRank?
EdgeRank algorithm is a way for Facebook to recommend content to users. It is made of three components:
Affinity is the relationship factor. It means a user is more likely to see your content if they have interacted with your content in the past.
Weight is the priority given to the type of posts. Videos and photos take top priority. Moreover, user interactions like comments and likes add weight to the posts. Still, comments add more weight than likes.
Time decay simply means how old the content is. With the time, the post is less likely to feature in the user's News Feed.
So if you want to appear more into the news feed of your page follower, you have to keep them engaged to make sure your affinity score is high with the user.
What goals do you set for a business on social media?
If they tell you that likes, comments, shares, then it's time to end the interview.
Every online business, the conversion is an ultimate goal. The road map from LIKE to CONVERSION is what you should look for in a candidate. Besides, look for a strategy to get the desired results.
What's your lead generation strategies on social media?
This question reveals the core social media marketing knowledge of a candidate. They must outline specific strategies that will generate leads using tactical social media engagement.
Ideally, a lead magnet with Facebook and LinkedIn Leads forms is an excellent strategy for leads.
Can we improve SEO using social media?
There aren't any direct SEO benefits for social media traffic.
The interview question is to get around the complete marketing knowledge of the social media manager you are looking to hire.
How well he is aware of the latest Google algorithms updates. Besides, it can lead one to understand if he is aware of the social algorithm updates along with policies.
Which social media tools do you use?
The above question is open-ended. A company might already have a social media management tool in place.
On the contrary, if your candidate is only familiar with free tools, then that's not enough.
However, if they are well aware of premium social media management tools, then ask them why they like it. Also, ask which particular features interest them the most and why.
What are KPI or Key Performance Indicators of social media? What are the relevant metrics?
Tracking KPI and ROI on social media is tough. So, pay attention if the candidate talks about engagement, sales, reach, lead generation, and call to action.
They are essential metrics to track social media ROI.
How can you make a video go viral on Facebook?
The only way any video can go viral on Facebook is when it is shared by people who enjoy watching it.
So it should be likable, catchy, emotionally touching, and give a clear message in the first few seconds.
Moreover, based on past KPI, one can make such videos regularly.
See what the candidate has to share about making a video go viral on Facebook.
How do you handle negative comments or trolls on social media?
You can't satisfy everyone. There will be people who will leave bad reviews of your product. When you don't have negative reviews, others consider it to be too good to be true as well.
The critical aspect of a social media manager is to handle negative reviews and comments with grace.  Ask for specific examples and dig deeper into it.
Dealing with negative comments online is vital. Hence, a candidate must have a proper plan to execute. Win an argument, or negative feedback is not an option.
Describe your most significant social media disaster?
Failure is an integral part of the learning process. Almost everyone has experienced it. Dig out how the candidate dealt with a social media failure.
If they haven't, you are interviewing a wrong candidate.
Listen to them carefully on how they resolved an issue. Ask what did they do or didn't do to avoid similar mistakes in the future.
Can you share your most successful social media campaign?
I am sure the campaign is part of the CV. Still, it should be part of the interview question for the social media manager because we want to know the enthusiasm one has for telling the story of the campaign.
As a note, look for the KPI and judge based on ROI and not likes, shares, or comments.
Which social media experts do you follow?
Social media is an ever-changing industry. What works for a niche may not work for in some other niche.
It is an ongoing process of learning and adaptation. Even seasoned social media experts need to check on their skills.
Ask the candidate what they correctly do to stay updated with their social media strategies.
Do they follow any of the social media experts? If yes, whom and what are the latest updates from those experts.
What are your views on a share-n win contest on Facebook?
The short answer to this question is no. It is because Facebook doesn't promote such contests where anyone sharing the posts wins.
It violates the terms of using Facebook. A business account can easily get suspended.
See what your candidate has to say on this.
Can you show us your past or current social media projects?
If candidates have nothing to share, then they are either inexperienced or will need to learn a lot under you. Would you allow an amateur to handle your social media profiles without sufficient experience?
Are you a storyteller?
If your candidate has demonstrated his/her content creation and writing abilities, then this question is relevant. This question will help candidates think on their feet.
Pay attention to how they communicate a story and how compelling they are. Besides, some of your candidates won't agree with the idea of telling a story. See who's a storyteller.
BTW the storyteller is different from Facebook or Instagram stories.
How do you see our competitors on distinct social media channels?
Competitor analysis is vital. A social media manager has to have an eye on the competition. Besides, asking about competitors will tell you about their research work.
What do they do? How they convert leads into fans and customers? What strategy do they adopt to grab more eyeballs? And a lot more.
A real social media professional will have it all covered.
How can we use LinkedIn for social media marketing?
LinkedIn is a great platform to establish the influence of the company as well as generate leads and sales.
Creating content to engage the audience on LinkedIn can position the company differently among its customers. Moreover, one can SEO the LinkedIn company profile for searches to the brand name as well.
How to generate more engagement and retweets on Twitter?
Twitter is a lot different than Facebook. It is a live social network, which means the time decay on twitter is a lot faster.
So being a lot more active on the general trends in twitter will always help. Moreover, using hashtags in every tweet. Keeping tweets shorter and posting quality images along with relevant hashtags frequently can help.
However, the critical aspect is to be able to understand what type of content one can share on twitter.
How to generate more views on YouTube?
YouTube is a lot different than any other social media platform. It is a search engine, which means YouTube SEO is one of the prime ways to generate views and subscribers over time.
Keyword Research, Use of Tools like TubeBuddy and VidIQ are some of the critical ways of getting more views and subscribers.
Also read:
Can a new channel in the first few months get 1000 subscribers? I did it and share exactly how a new YouTube channel can get more subscribers
What are the tricks that can drive more traffic to our blogs?
When it comes to Facebook, the most critical aspect is to have a lot more affinity. So, it means if users are interacting with your content, Facebook is more likely to show your content to your followers more often.
The best approach is to have a mix of videos (40% of the total content), photos(40% of the total content) and links(20% of the total content) to drive more users to the site.
The above approach includes the Pareto principle, where you are providing content on Facebook 80% of the time and driving traffic away from Facebook, only 20% of the time.
Do you publish content on your social media platforms?
Regularly publishing on social media needs a sharp eye on content. It will help you assess how right your candidate is in creating engaging content.
But then check their creative writing, design skills, best practices, etc. It will show their balance across different aspects of the position.
What are the essential tasks a social media manager should be doing?
The answer will help you understand the candidate's knowledge of social media marketing. How the social media manager conceives the idea of monitoring an online audience.
What do you think about customer service on social media platforms?
With social media, businesses have taken customer services to a whole new level. Helping customers solve their problems using social channels is increasingly popular nowadays.
What is the most crucial task of a social media manager?
The most important task of a social media manager is to drive sales. On Facebook, one has to generate engagement. With twitter, one has to follow the trend. LinkedIn is more about interactions. On Pinterest, one has to develop engaging and search-friendly pins.
As a social media manager, one has to find the right mix of everything above and create a plan to drive traffic and sales for the company.
Why should we hire you?
Listen to the compelling reason a candidate gives as to why they should be hired. They should confidently answer this question.
Besides, they should give you sure shot reasons why they're better than others.
Wrapping it Up
To wrap it up, here are some tips to help social media managers build and grow.
Read and Experiment – Follow popular blogs and articles on social media marketing. Moreover, experiment with what you have read either personally or for someone. It will not only help you clear the interview, but it will help you grow as a social media expert.
Be Prepared for Interview – When you are going for an interview, it is essential to do your homework. Check out all the social media pages of the company. Try to understand what they are doing, but more importantly, what more you can do for them.
Tools make you a PRO – One can't do everything manually. Moreover, there are tools to make the life of a social media manager easy. Get hands-on them.