Apart from traditional SEO strategies like keyword optimization, optimized HTML etc, I will focus on getting my content better ease of reading in 2019.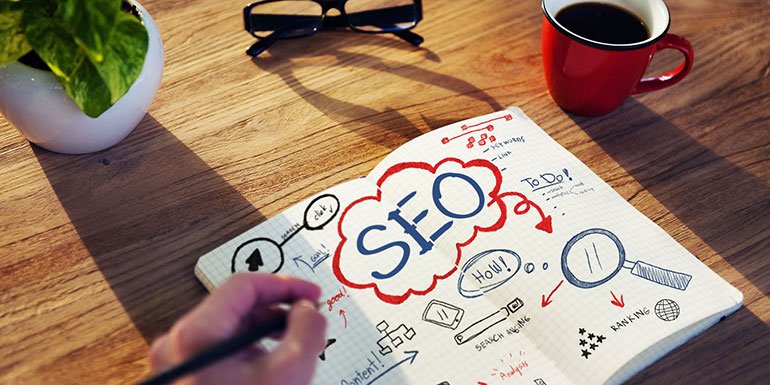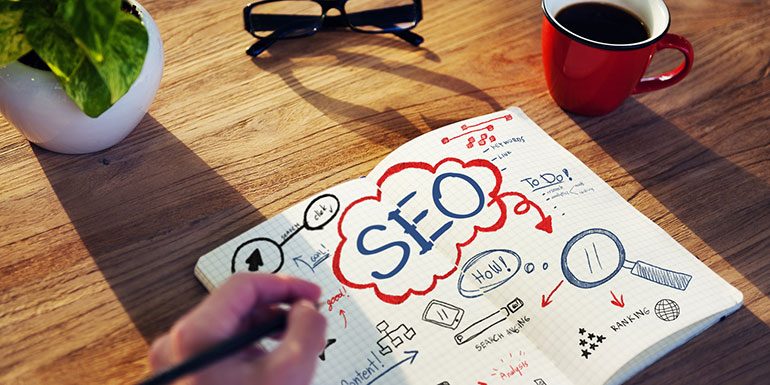 In 2019 SEO strategies will be a priority but the focus is to make it really simple and easy for my readers.
I am about to share my 2019 SEO strategy and plans for BizTips. This is over and above the SEO best practices like keyword optimization, optimized HTML blah blah blah.
So now the question is, what's new that I will focus in 2019 for my SEO Strategy?
So let's dive deep in.
1. Flesch Pass Content
As I quote from Wikipedia
The Flesch–Kincaid readability tests are readability tests designed to indicate how difficult passage in English is to understand.
So the focus will be to write content that has at least Flesch reading ease above 70. It means it is fairly easy to read.
Yoast SEO plugin has a built-in Flesch Reading Ease score under readability analysis.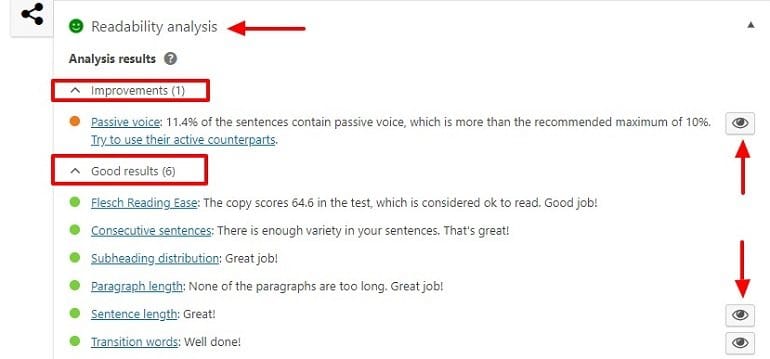 This feature of Yoast scans the content and analyze it for readability. It provides results based on what is good and what needs improvement.
Apart from Flesch analysis, it also offers other suggestions like in the above image it tells me to reduce passive voice usage.
Such style of writing will definitely need more time but it will help my readers. So worth the efforts for sure.
2. Better Internal Linking
I have been writing on various topics at BizTips. From freelancing to entrepreneurship to marketing. As and when I write them, I link to existing content.
But …
I don't actively edit an old article to link to a new article.
This doesn't mean my old article isn't related to the new article. It is just that I am too lazy to get that done.
In 2019, my SEO strategy will be to edit my old articles and link them to the new articles that I write to not only help my readers but also help me promote my new article in SEO with better links. Internal links are vital from the SEO point of view as they can increase the page authority of my new articles.
Read 35+ Tweaks To Make Your WordPress Blog More SEO Friendly
3. Consistent in Writing (Is the Key)
It was slightly tough on my end to write consistently in 2018 side by side freelancing but I still managed it.

Consistency has its own reward. It grew the traffic consistently in 2018.

Writing especially for BizTips is something that has become a habit for me now. I like to keep it going for 2019 as well.
Now I have the best time in a day when I am best at writing which is in the early morning. The best part is, it should be a small timeframe of not more than 30 minutes. Kind of side hustle.
4. Refurbishing Old Content
Revamping my old content will be one of my focus area in 2019. I have been planning to do it for the past few years but it always takes a backseat. Don't want to let that happen even in 2019.
I have been deleting many of my irrelevant articles or redirecting them to better articles I have written.
In 2019, I will revisit each of my articles and edit them as need be.
Here is a list of few tweaks I have as the top priorities:
Adding a key phrase to image file names, image alt texts, and image captions to each article I edit.
Provide a fresh title and update content. As an example, there's this post which reads – 7 Facebook Marketing Mistakes to Learn from Big Brands in 2018. This title will be "7 Facebook Marketing Mistakes to Learn from Big Brands in 2019" with a bit more insights. Or even rewrite a content from 2009 which is Common New Bloggers Mistake where I have a lot more to add after almost a decade-long experience as a blogger.
Make each content easy to read for readers and has at least 70+ score for Flesch ease of reading. Distribute subheading evenly. Make shorter paragraphs etc.
5. Focus on Twitter & LinkedIn Over Facebook
I don't have any personal grudge against Facebook, but surprisingly It doesn't fit my arena.
The whole idea is to keep the user glued to Facebook and not let him escape and I don't personally like it. For example, if I share a YouTube video link on the Facebook page then the organic reach is less. Ironically if I upload the video on Facebook the reach increases. I don't mind uploading as well but I prefer YouTube.
In the past year or so, even on my personal FB profile, I have not shared any personal update. I have kept it only for sharing content from my blogs. I will continue doing it even in 2019.
On the contrary, Twitter and LinkedIn work much better for me when compared to Facebook.
6. More…
It is always good to have few more in the pipeline of what you want to be doing in 2019. But I like to keep the list small to help me work easily on it. A couple of points are already been doing in 2018. A couple is to focus on edit existing articles. Only one is new I am adopting in 2019.
Still, if I have the time, I will start a YouTube channel for BizTips. No plans as yet but it is on the list for me in 2019. Apart from that, I have plans to hire a content editor for BizTips as well.