Answering readers question: Can I sell my Upwork Profile – I Have 100+ Reviews with 100% completion rate on all my past projects with all 5-star rating.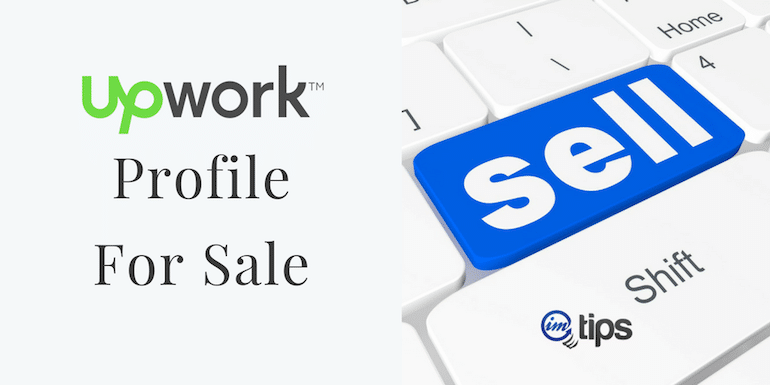 Readers Question:
Can I sell my Upwork Profile – I Have 100+ Reviews with 100% completion rate on all my past projects with all 5-star rating.
Your Upwork profile is your professional identity as an individual. Others shouldn't use it. So it is unethical to sell your online profile to others for money.
So the short answer to the question is NO.
The more significant questions are:
1. Why anyone will buy when …
They can have you in their agency account – If anyone is willing to buy your Upwork profile, he isn't making a brilliant move. Instead of purchasing a profile on Upwork, the more natural way for the buyer is to have an agency account. Then add your profile as a business development manager for their agency. That way, your experience gets added to their agency account and enhances their profile.
They can't change basic details – If someone is willing to have your profile, they may not be able to change some necessary information like the username. So the profile will be in the same username irrespective of the owner. Other verified details remain associated with the profile, which can cause issues for the new owner. You can always reclaim the account by pretending the account was hacked.
The account can get banned – If the buyer for your Upwork profile is from a different country and tries to update new bank details, PayPal address, etc., the account may get locked instantly. Moreover, the new owner may need to validate the old identity, which won't be possible for the new owner. So it can either get banned or will remain as locked and be of no use to the new owner.
The only reason I see someone buying an Upwork account can be to associate your account with their agency account and then change the email and password so you can't re-access it. They may keep the account as it is without any activity but under the agency to enhance the agency profile.
Read: How College Students Make Money Programming?
2. Why Are you Selling your Upwork Profile?
The next important question is, why are you selling it in the first place?
Ideally, you should never sell your online freelancing profile even if you don't plan to be doing freelancing on Upwork anytime soon. Selling the profile means you want to close the door to freelancing on Upwork for the future, and it is never a smart move.
A sale of an Upwork profile won't make you a lot of money, but if you let it remain without doing anything can mean you have an option open to find clients as and when you want. It can be a headstart for you at that time.
Rethink it.
Also read:
What are the most outsourced jobs in 2020? Why some jobs are always better outsourced? How it is a complete win-win situation for everybody?
My Elance Profile Example
My Elance account was created in 2002 when I was in college. I just had created the account. I was doing some homework help type of projects on RentACoder (was rebranded as vWorker and then merged into Freelancer.com) but no activity on Elance.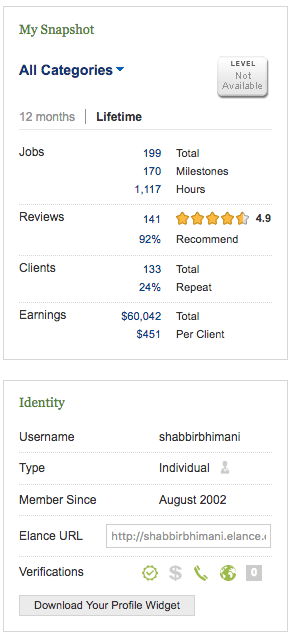 When I quit my job and started freelancing on in Elance in 2008ish, I had a headstart even though I had no reviews. It didn't show me as "New Freelancer" in the proposals I applied because it was more than six months (actually six years) old.
So it is never a wise decision to sell off your Upwork profile.