How to self-publish a book on Amazon's KDP and set the right book size, ISBN, choose correct print options, cover, pricing, etc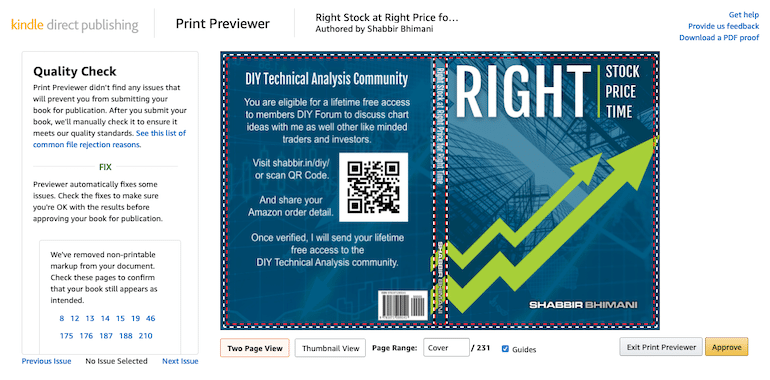 I self-published my first book with Amazon's self-publishing platform Kindle Direct Publishing or KDP. Let me share the exact details to get your paperback book self published with Amazon's Kindle Direct Publishing program.
But before we get into the details of how to self-publish a paperback book with KDP, let me share that there is no great feeling than becoming an author of a book.

Book publishing in Amazon's KDP is divided into three main sections. We will see what details one needs to add in each, but I will recommend you also check out the eBook publishing in KDP, as many aspects remain the same between an eBook and a paperback book.
Paperback Details
The first tab of book details in the self-publish KDP interface of Amazon deals with the meta-data about the book. They are the same for the ebook.
Language
Choose the language in which the book is written. KDP does support printing books in many languages.  As of writing this guide, KDP supports the following Indian languages.
English
Hindi (हिंदी)
Tamil (தமிழ்)
Malayalam (മലയാളം)
Marathi (मराठी)
Book Title
Enter your book's title. It is an essential aspect of the book. The title of the book should be unique and never used by any other author earlier. To know if the book title is unique or not, first, try to search on Amazon if the book title is already taken or not.
Moreover, if you wish to take an ISBN for the book, you should be using the same title as the one you are publishing. If the title you want to have is unique, my suggestion will be to opt for an ISBN for the book with the title and author details.

Again, the ISBN is not a must to publish a book on Amazon. You can proceed to publish now and later opt for the ISBN. At least that is what I did, and I had no issue whatsoever. The only point one has to consider is to have a unique book title that one can use later to get an ISBN.
Series
An option series name or volume number can help readers find books in your series on Amazon. For the first book, leave it as blank.
Edition Number
An edition number is like a book version that tells readers whether the book is an original version or an updated version.
If this is the first time you are publishing a book, enter the edition number as 1. If the book was published earlier and now contains significant changes, enter the edition number as 2 (and so on).
Author
Primary Author of the book. Write your full name or if you prefer a pen name, use your pen name.

Contributors
If you have taken contributions that needs mentioning in the book like:
Co-Author
Editor
Foreword
Illustrator
Introduction
Narrator
Photographer
Preface
Translator
Add them as contributors to the book.
Description
The description is the next most crucial aspect of the book on Amazon. It is what your readers will view the book when they browse the book's listing. Often, it is a reader's first interaction of the content of your book.
A well-crafted description can entice the readers to consider buying the book. Lure the readers into stating what do you offer in the book or whom this book will benefit.

If you need further help, check out my article on how to write product title and description for more sales on Amazon.
Publishing Rights
Unless you have translated or re-written a book that is already available in the public domain for free, select the option "I own the copyright, and I hold the necessary publishing rights."
Keywords
What are the keywords that your readers will use on Amazon to find the book? Add each of them.

Having your name as one of the keywords is essential because people do search with author names for books.
Categories
Choose the best category for your paperback book.

If you are not sure which category best suits you, search Amazon for other Author's books to find out which category they are listed in.
Make sure you list the book in the right category. Changing categories can be tough later on.
Readers browsing the book's category on Amazon will be able to see the book listed as well as when your book sells, the bestseller list for the category will drive more readers to the book.

One more reason to opt into the right category.
Age and Grade Range
Is your book for kids? Is there an age restriction for the book? If yes, add the details.
Adult Content
Is your book for adults only? Does it contain language not suitable for young people? If yes, select the Yes option or else to proceed with No.

As a note, my book content is for adults because trading and investing aren't for kids under 18 years of age. Still, the content is not adult, and so I select No.
Paperback Content
The second tab of the self-publish interface for Amazon in KDP deals with the actual book content. Let us now look into each section in detail.
Print ISBN

ISBN stands for International Standard Book Number. Each book's each format, aka paperback and ebook, has its own unique ISBN.
You can use an ISBN from Amazon, or you can get your ISBN as well. If you are using Amazon's ISBN, you can only publish it under KDP on Amazon. If you wish to use other publishers, it is recommended to get an ISBN. It is free and doesn't take more than a week to get one here in India.
Publication Date

Leave this blank if you are publishing your book for the first time.
Print Options
The print options are to be deal with utmost care. Let me share output details when you choose different options to help you understand.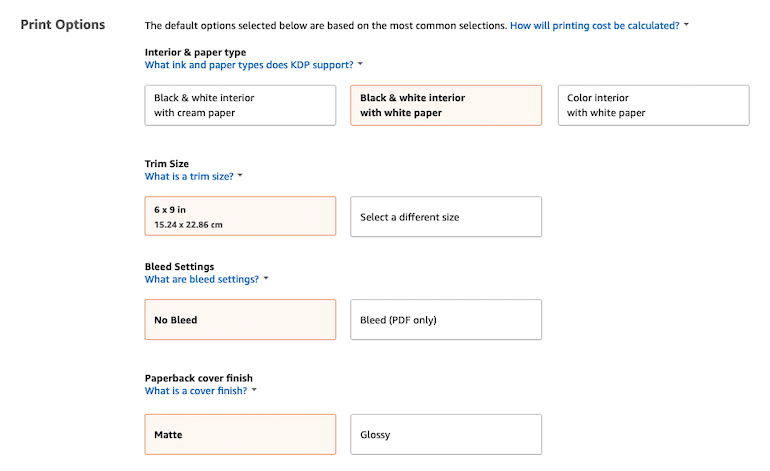 Interior & Paper Type
My book had colorful charts, and so I wanted to opt for color interiors. The cost of printing a color book is way too high, and so I had to drop that option. It is mainly for kids interactive small size book.
So I was left with the only choice of Black and white Interior. It was when I had to rewrite some parts of my book that had an explanation of the charts in the form of colored arrows and lines.
So now I had to choose between cream paper and white paper. It was then I realized that the books that we read are typically printed on cream paper to reduce the costing. Here is a screenshot of The 7 Habits of Highly Effective People By Stephen R Covey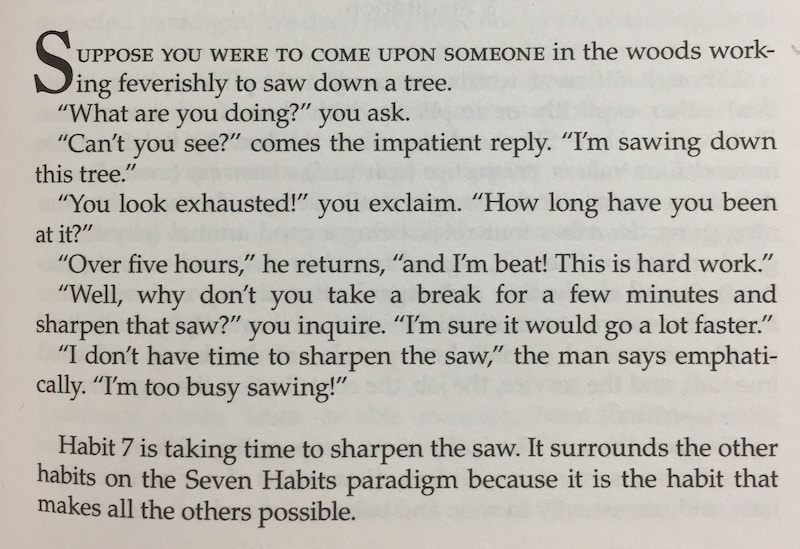 But my book had charts, and so I had to go with white paper type.
So unless your book has charts and images, opt for cream paper.
One more point to note is, We cannot change your Interior & paper type after your book has been published.
Book Size
I had a lot of doubts about the book size. I checked all the books that I read along with the one about stock market charts.
Most of the chart books were in white paper and were bigger than the normal business books that we read. I searched online everything I could, and this is when I decided to order a single copy of my book, which was 8×11.
Found it to be too big. So I decided to go with a 6×9 size.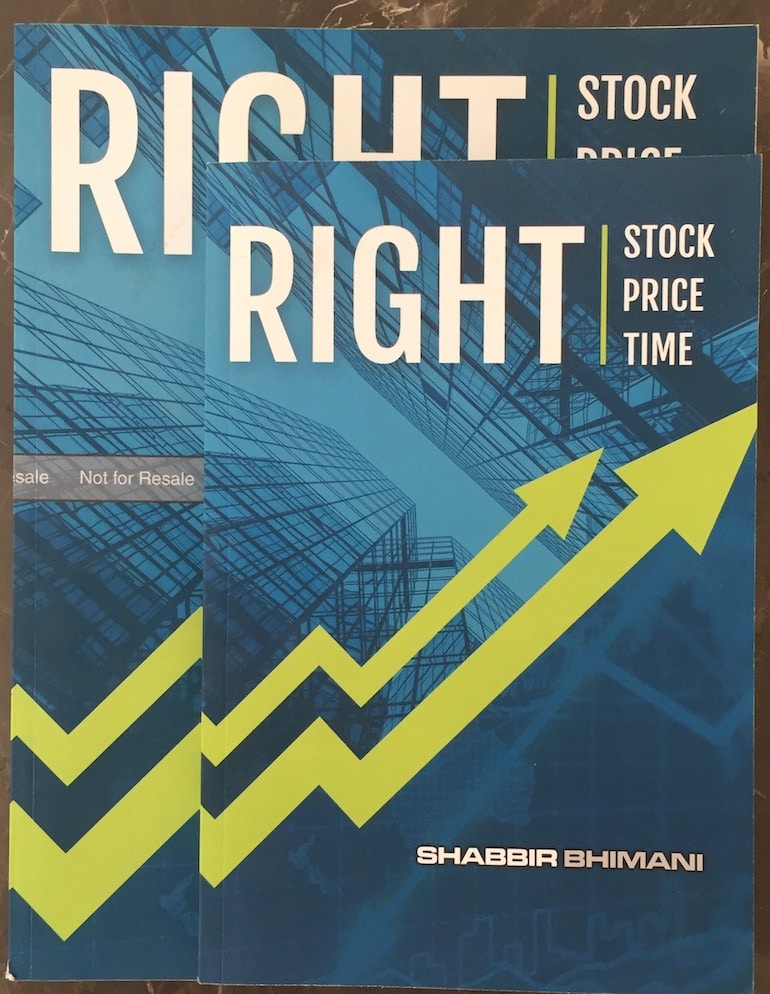 The problem was, we had to resize the content of the book along with the page breaks and other stuff needed to be redone and rechecked.
Finally, I am with the size 6×9. The typical business books are of the size 5×8 inches, but because my book has charts, I decided to go with 6×9.
One more point to consider is, when you are resizing the page size for the book, your PDF page size should match the page size selected, or else you will have issues. So in my 8×11, the number of pages was around 231, but when it was resized to 6×9, the total number of pages now is 322.
When we start writing, we usually don't opt for page size, and so typically it is either letter or A4 size. But once you change the page size, it is important to relook at every element, including images. Check for the picture positions as well as their size fits the new dimension. Moreover, also check if your chapters start from a new page along with there aren't any extra page breaks in between. Last but not least is to relook at any tables that you have in the book.
Point to note is, we can't change size once your book has been published
Paper Back Cover Finish
Finally, one more option to consider is the cover. Should you opt for Glossy cover or matt finish. Again, I had to order to see how glossy is the glossy finish. Here is the picture I clicked with a light overhead.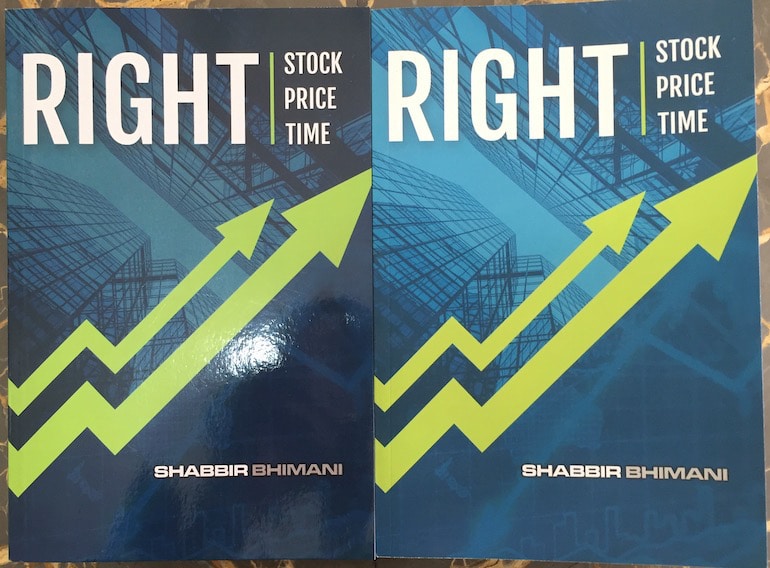 You can see the light as well as my reflection in the glossy finish but not in the matte cover option. Finally, I opted to go with a matte finish.
Manuscript

For each size, I created the cover as well as uploaded the manuscript. The PDF version of your book should have the right page size to get the content in its place.
Book Cover

Depending on the size of the book, and the number of pages, the paper type, cover size, and bleed size varies. You can download the cover template from Amazon for cover and ask a designer to design the cover accordingly.
One more point to note is, you have to leave the backside bottom right section of the cover for the ISBN bar code. If you are using your ISBN, it is better to include the bar code in the cover and then let Amazon know you included it by checking – Check this box if the cover you're uploading includes a barcode. If you don't check the box, we'll add a barcode for you.
Book Preview

Finally, check the book for everything is as you want and then approve the preview.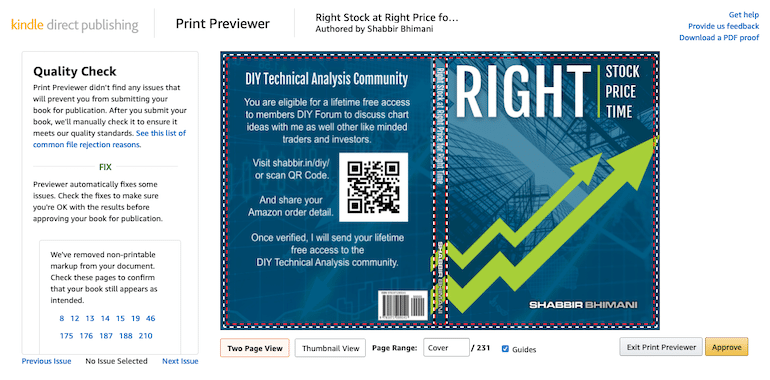 Once you approve the preview, then Amazon will show you the summary of costs.
Once you are okay with everything, Save and continue.
Paperback Rights & Pricing
The final step of self-publishing a book on Amazon via KDP is setting the price for the book.

As an Indian author, still, you can't select Amazon.in as the primary marketplace. Moreover, the book has to be shipped from the US.
My book's primary audience is from India and Indian retail traders and investors. Still, I thought when my books get orders from India, they will ship some copies to India like some foreign authors. However, that wasn't the case. So it is not a suitable option for any self-publishing author in India to publish a book for the Indian audience via Amazon US KDP platform.
The main reason being the price of the book varies based on the forex rates. Moreover, because the book was shipped from the US. So I had to keep the book price quite high. So, I decided to test some of the Indian self-publishing houses.