What are some of the must follow twitter accounts for entrepreneurs and online marketers? Let me share 30+ of them to kick start your twitter journey.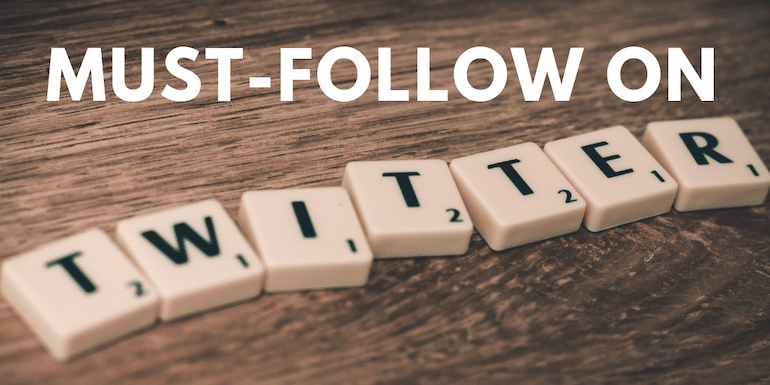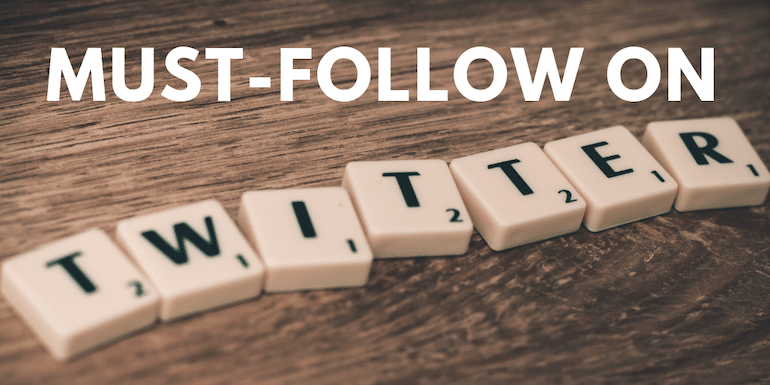 I like Twitter more than Facebook. So if you are an online entrepreneur, what are some of the must-follow Twitter accounts?
I have a goldmine of 31 best online marketing and entrepreneurship twitter handles to follow for you.
I follow each of them and are an absolute treasure. They provide educational and informative insights on digital marketing and a lot related to it.
So without any order, here is must follow twitter accounts for every online entrepreneur.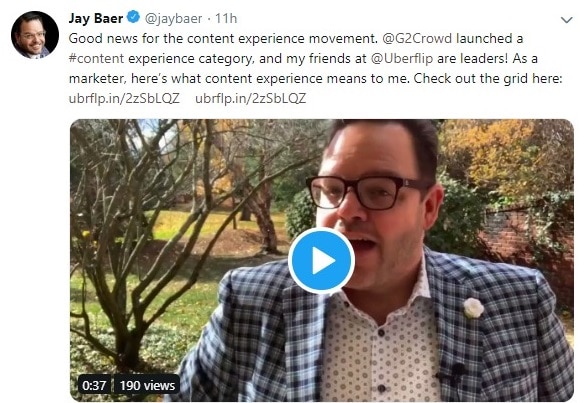 Jay Baer of Convince and Convert is ideally the best one to start this list. He is an NYT bestselling author of books like Talk Triggers and the Hug Your Haters. Manipurated and Youtility is also in the book list.
He is undoubtedly a seasoned marketer. Moreover, Baer is a hall of a fame keynote speaker. He talks about customer experience and digital marketing in today's hyper-competitive business environment. His twitter handle is as amazing as his speech.
Along with digital marketing Jay tweets on diversified topics. They include content marketing, social media, business growth, customer engagement, and conversions.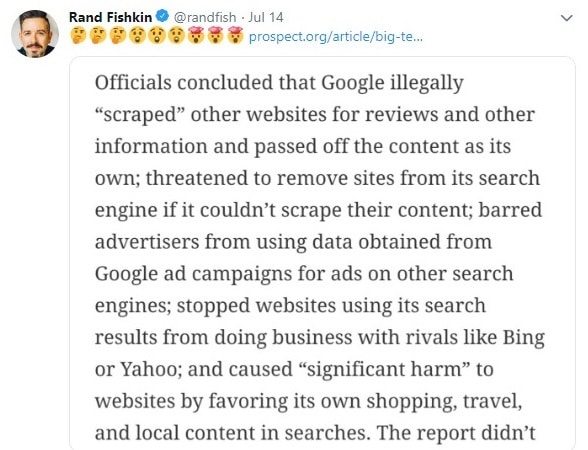 Rand Fishkin has co-founded Moz and Inbound.org. He has currently authored his new book Lost and Founder. With a huge appetite of tweeting Fishkin talks about marketing, tech, & startups on his twitter handle. Digital marketing is in his nerves which is visible upfront in his tweets and blog content.
Fishkin's mission is to help people do better marketing so that it hits the target accurately and effectively. One can find valuable tools and software along with a list of startup & technology sites/blog. Not only this but Fishkin's also shares marketing blogs, interesting web-based utilities, and applications. His followers even get to know what he does in his free time.
Also Read: 35+ Tweaks To Maximize SEO in WordPress Blog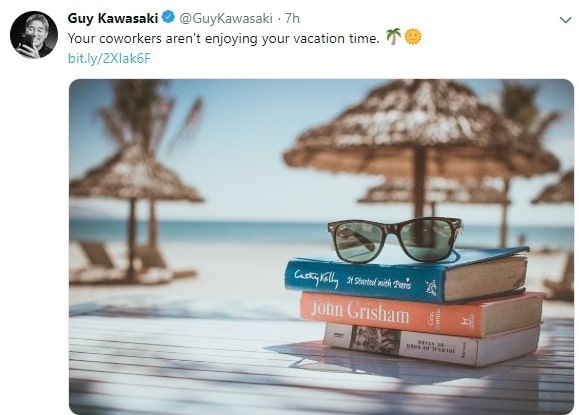 Guy Kawasaki is one of the good GUY in marketing. He is known for his transparency and sharp business acumen. He is the chief evangelist of a popular graphic design tool CANVA. Kawasaki has also been an advisor to tech giants like Apple and Motorola.
He is also the author of books like Wise Guy, The Art of the Start 2.0, The Art of Social Media, Enchantment, and nine other. He is one of a kind modern marketing guru whom you can't afford to miss. With a mammoth list of followers (1.44M) on twitter, Kawasaki talks on entrepreneurship, marketing, and business.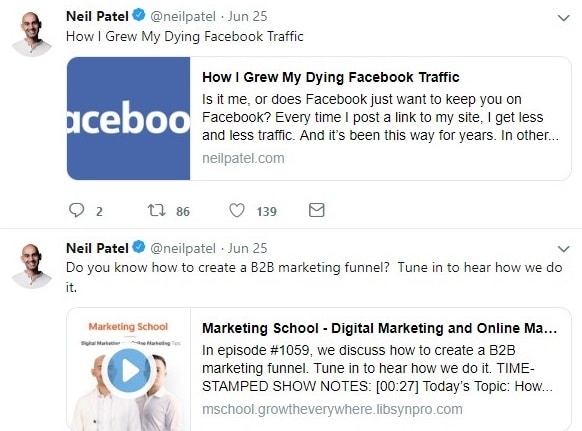 Do you want more traffic on your site/blog? That's the tagline of Neil Patel, a prominent blogger, and digital marketing titan. He is well-known for KISSmetrics and CrazyEgg. Neil's twitter handle is flooded with SEO, content marketing, PPC, social media, eCommerce, email marketing topics.
Also Read: 25 Traffic Building Tips
If you are serious about scaling your online presence then Neil Patel is the right guy. Neil's articles are insightful, easy to read and understand. Even a layman can become an online marketing ninja if he follows Neil Patel. Following him on Twitter is worth because his tweets mostly redirect followers straight to the blog post.
5. Avinash Kaushik @avinash

Avinash Kaushik is an Indian entrepreneur, author, keynote speaker, and co-founder of Market Motive. His core belief lies in a popular Japanese quote – Eat like a bird, and poop like an elephant.
To justify this he shares his knowledge and expertise back with the world via blogs on different platforms. Furthermore, Avinash has authored 2 best-selling books. They are Web Analytics 2.0 & Web Analytics: An Hour A Day.
With 189K followings on Twitter, Avinash sheds deep insights on digital marketing and web analytics and is a must-follow Twitter account. Along with that he also writes on web metrics, data visualization, tools, and digital career topics.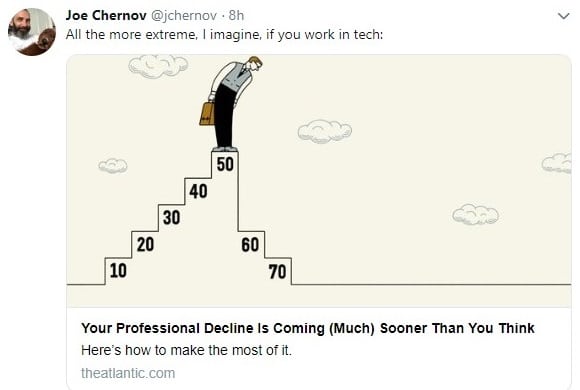 Though Joe Chernov is a marketing geek his twitter feed is full of insightful content and fun. This makes tweeting experience more enjoyable. For example, a tweet from him reads "If you don't have "better half" with your significant other's handle in your Twitter bio, are you actually even in a relationship?".
A fun tweet again – If @Morrison0000 is literally the only person @julianahatfield follows, then yea, I should follow him too. Hence, with 21.1K tweets and 26.6K followers, Joe takes you on a fun ride.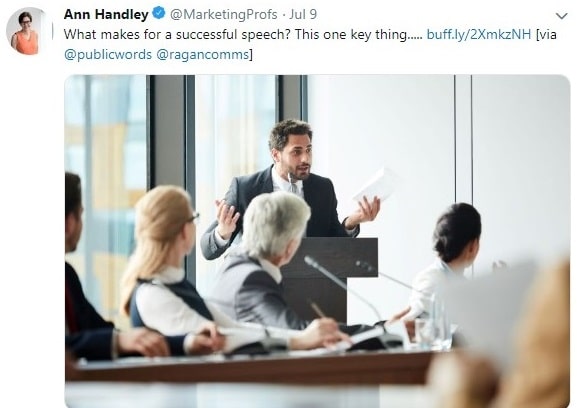 From marketing strategy to technology including metrics & measurements, Ann Handley does it all excellently. Ann is an integral part of MarketingProfs, a marketing education & training company with a practical approach.
Ann regularly posts helpful learning resources on twitter including article, courses, infographics, and charts. You can also access interactive learning materials like a podcast, video tutorials, and webinars. Her twitter handle has 446K followers and 61.3K tweets to date.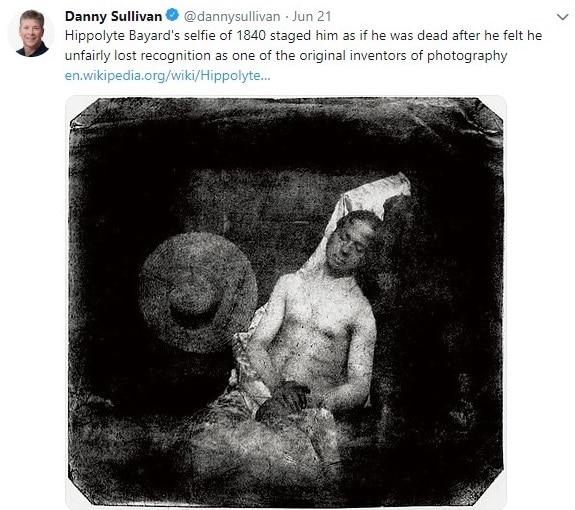 Danny Sullivan works for Google to educate people about search. He's a former analyst and journalist. Danny regularly tweets on technology, TV, sci-fi & more. His mission is to raise awareness regarding issues with search. For this, he takes feedback from people to craft a solution.
He is pretty straight forward and brutally honest with what he tweets. You can see him tweeting about star wars along with his teenage son. Not only traditional marketing topics, one can see Danny posting offbeat news too.
9. Gary Vaynerchuk @garyvee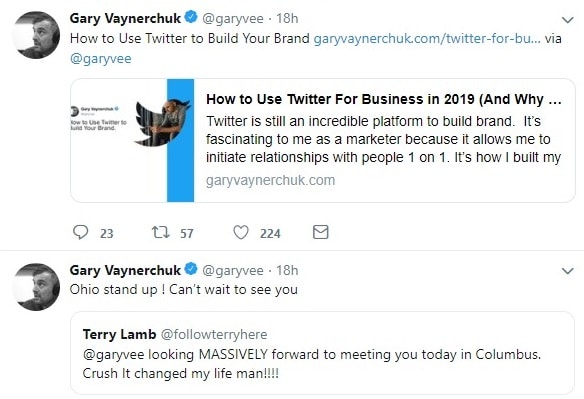 Your digital marketing and twitter following is incomplete without Gary Vaynerchuk. He is one of my favorite. Currently, he is engaged in VaynerX, VaynerMedia, VaynerSports and other variety of online establishments. Along with that he also hosts a popular series #AskGaryVee, on both YouTube and Facebook.
I guarantee you that Gary won't bore you on twitter. You can see him with wine bottles, entrepreneurship talks, gym workouts or motivating his followers in his twitter feed. Gary is a gem when it comes to motivation and marketing hacks. You're missing something utmost valuable if not following him.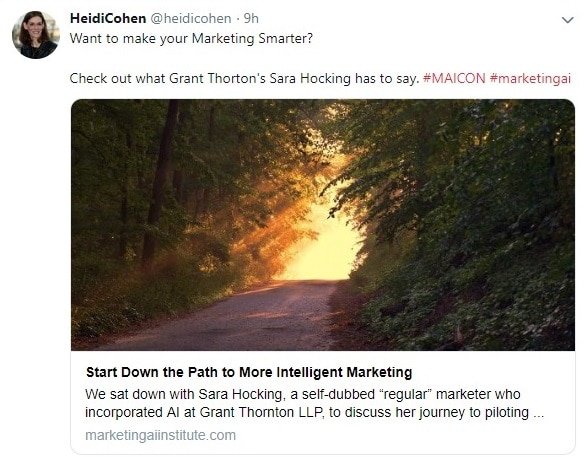 Heidi Cohen is a global marketing influencer with 20+ years of experience in B2B and B2C. Apart from this, Heidi is a professor, speaker, and blogger. Actionable Marketing Guide is the product of Heidi's marketing insights on social media, content marketing, and mobile.
One can find endless tweets about using AI in improving digital marketing in their twitter feed after following her. Her articles include practical tips one can easily apply to their marketing and business plans. Heidi's tweets are almost closer to her number of followers. Visit her twitter handle & see yourself.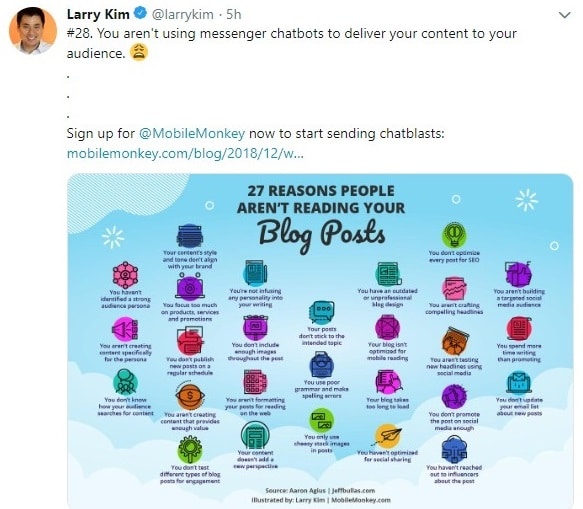 I must admit that I am a big Larry Kim fan. He provides valuable information in his thoughtful blog post. Larry is not only a major digital marketing publisher but also the founder of the Wordstream blog. He integrates stories, the latest marketing trends, charts, and infographics to convey his idea.
His twitter feed hosts important updates and personal experiences as a digital marketer. Some of his interesting tweets include Q&A like What type of content are people likely to share on social media?. How old tech companies are? What skills do you wish they taught in school?
If you find #WednesdayWisdom and #ThursdayThoughts in your twitter feeds, it's none other than Larry Kim. If you look closely at his twitter feed you will find a ton of interesting content & post. I bet you won't resist yourself from retweeting them.
12. Social Media Examiner @SMExaminer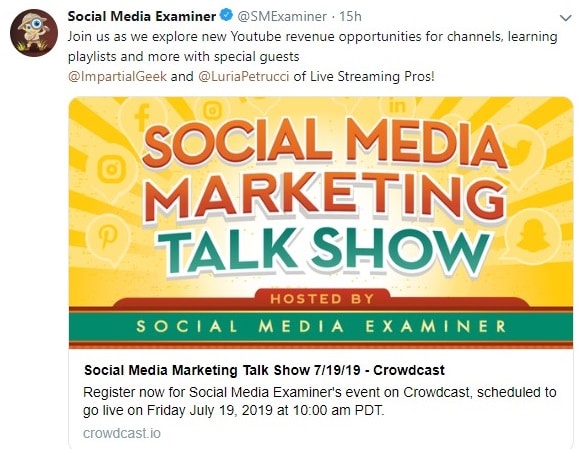 Social Media Examiner teaches how to become a social media marketing rockstar. Needless to say, there's nothing you ask and this blog doesn't deliver. One can find practical marketing guides on Facebook, Instagram, LinkedIn, and Youtube. Get industry reports, latest news, tools, and research.
Follow their Twitter account (522K) and get an update on current industry trends and update. It is indeed the best guide to the modern social media jungle. To make your job easy, I have compiled a list of Best Blogs to Follow. This list has top bloggers in distinct categories.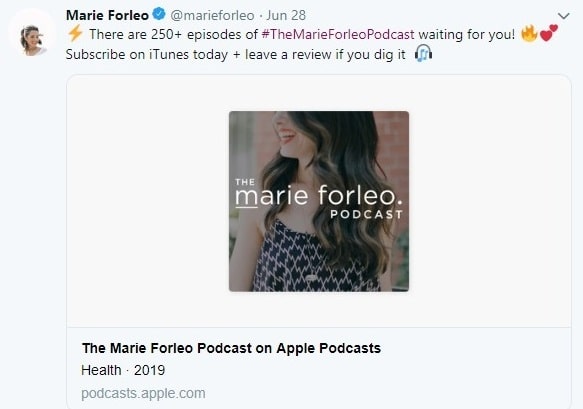 Marie Forleo has a very inspirational story, and I follow her for more such stories. After watching her Oprah Supersoul Session, I started following her and has been watching every video she shares.
With 211K twitter followers, Marie inspires us to be successful online and is a must-follow on Twitter. However, she is not limited to social media platforms. She has garnered an award-winning TV show called MarieTV. With hundreds of motivational episodes, one can get all the wit and wisdom to build their dreams.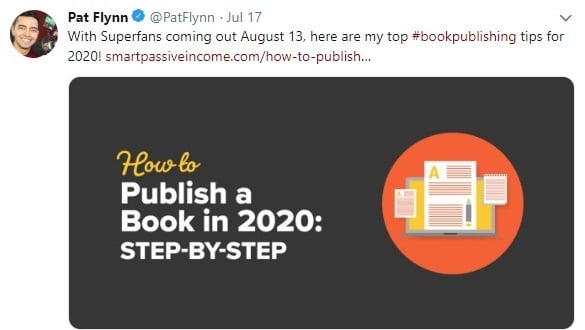 Pat Flynn is the superhero of smart passive income. He teaches the audience about affiliate marketing, better blogging, email marketing, and podcasting. The heart of his blog is to help you build a passive income-driven online business. With over 150K active members community and 156K twitter followers, Patt rocks.
Larry Kim, Garry V, and other famous A-listers follow Patt on Twitter. Mostly the material he provides is free. Whereas if one regularly reads his blog post he/she can literally transform his passive earnings. Visit his blog Smart Passive Income to get started.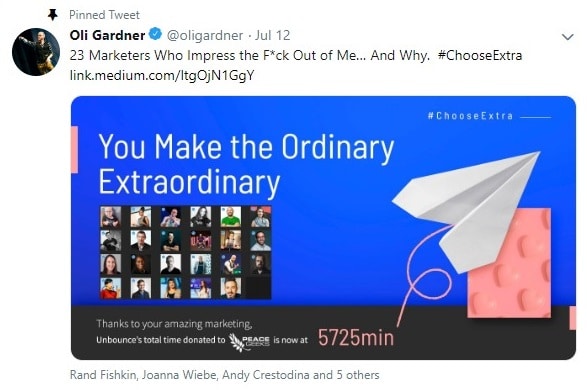 Oli Gardner is a crowd-pleaser. He is rated as a top-notch public speaker along with marketing and conversion optimization expert. Additionally, he is the co-founder of Unbounce. His talks are loaded with data helping the audience to gain a competitive business advantage.
Moreover, Oli takes care that his messages reflect the same tone on Twitter. He shares his event experience, the latest digital marketing news, and trends with his followers. With 32.3K followers, he definitely educates, inspires & entertain.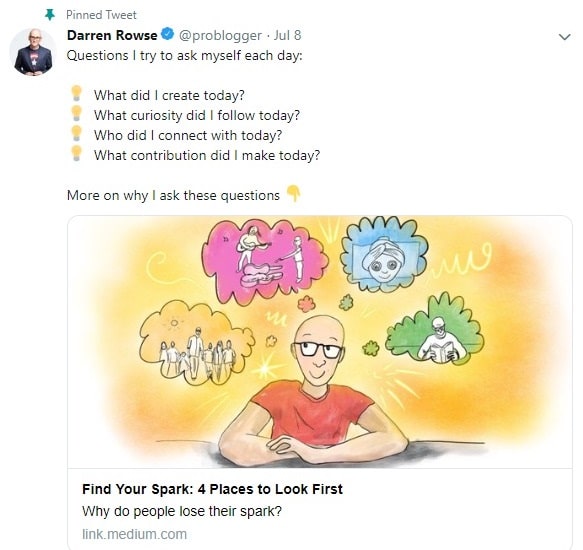 I am an avid admirer of Darren Rowse blogging style. If you have started a blog but not earning enough then Problogger can help maximize the earning potential. He does this by writing on topics like finding readers for your blog, SEO and writing great content for a blog. Plus he also teaches his readers and followers how to use social media to grow your blog.
If you follow him on Twitter you'll get to see behind the scenes of his work, life, and reading. Besides, you'll be notified about the latest posts on ProBlogger. All in all, Darren is a must-follow blogger.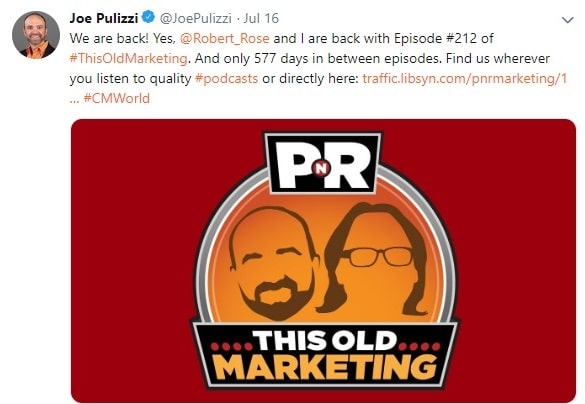 Needless to say, Joe Pulizzi is the godfather of content marketing. When Joe realized that the traditional advertising model is not working anymore so he introduced content marketing. Furthermore, he founded the CMI institute to train people in digital marketing.
His twitter handle is no less than an institute in itself. You can learn visual content & design, SEO, social media marketing, strategy, and content creation. Not only this but Joe also shares toolkit, strategies, and examples to make the whole learning process easy.
18. Michelle Schroeder-Gardner @SenseofCents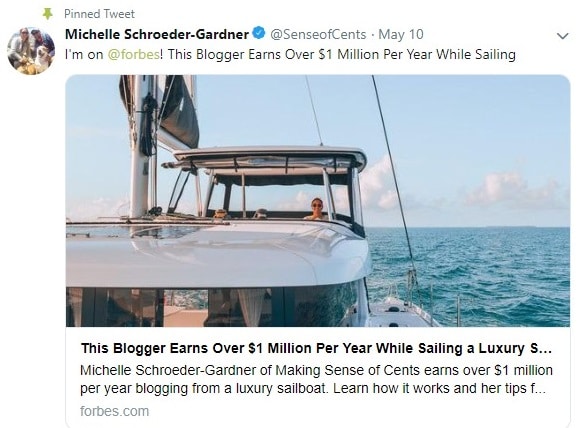 Michelle Schroeder-Gardner of blog Making Sense of Cents is the best example of a successful online female blogger. A blog that was started to pay away her student loan is now making millions every year for her. She is already featured in one of my blog 12 Online Business Ideas for Work from Home Women (2019).
She talks about monetary tips. Plus she gives budget tips, career advice, money-saving tips, and how to pay off debts. You can learn about blogging, get blog topics ideas from her and even start your own blog or website.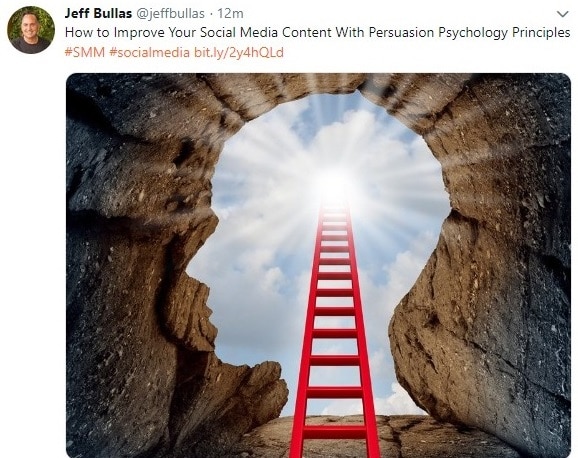 If you are looking for quick, easily readable and actionable content then Jeff Bullas is your man. His mission is to inspire and educate people on "How to win at business and life in a digital world".
Jeff educates his followers on viral marketing, influencer marketing, blogging, and marketing tips. He is on the list of 20 digital marketing experts to follow on Twitter by Inc.com.
If you happen to visit Jeff's twitter handle you will come across diverse topics in the digital marketing niche. He has millions of site visitors yearly and a tribe of over 600K social media followers.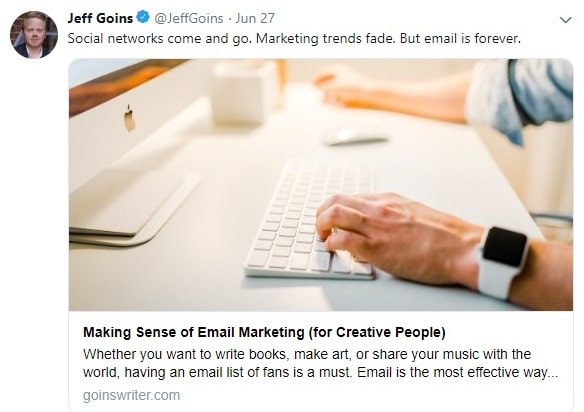 Jeff Goins writing is creative, engaging and effective. His viewpoint of being creative is different than others. He advocates how an artistic temperament is, in fact, a competitive advantage in the digital marketplace.
Starting from web hosting and design to blogging and writing, he has a long list of tools and resources. On the other hand, his twitter handle speaks everything about digital marketing and how to win it. With 87.5K followers, he tops the list in the creative writing category.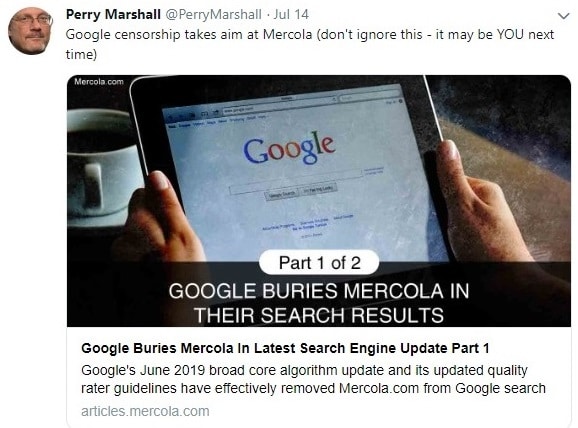 Perry Marshall is Google and Facebook ad genius. If you are looking for an ace resource for your pay per click campaigns then Perry can be a great help. His Google AdWords book laid the foundations for the PPC industry, and techniques he pioneered are standard best practices.
Ultimate Guide to Google AdWords by him is the world's best selling book on internet advertising. Additionally, he runs a radio show Escape the Rat Race on digital marketing. Now all these can be found in his twitter feed. The best part about following Perry is he provides a ton of free content to aspiring PPC marketers.
22. Ramit Sethi @ramit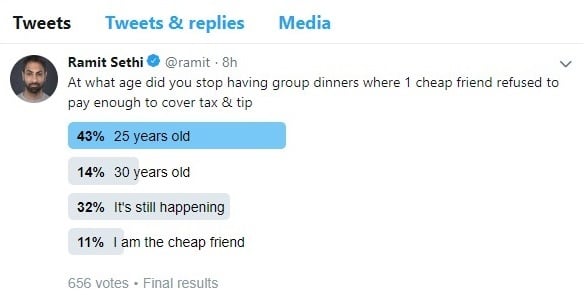 Ramit Sethi is another NYT best selling author and founder of iwillteachyoutoberich.com. Besides,  Ramit is not a hard-hitting digital marketer. Neither, he is an ad specialist. The reason why he is on this list is his expertize on diverse subjects. He talks about automating finances, making more money, finding a dream job, starting an online business or mastering inner psychology.
With 158K followers, Ramit helps his audience by providing valuable info almost free of cost. From the dorm room to NYT best selling author, Ramit's story is not only fascinating but interesting as well. I have no doubt in recommending him for your personal growth.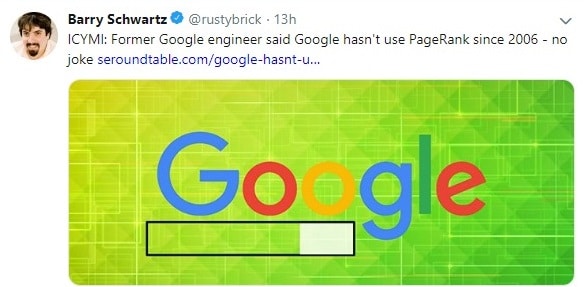 Barry Schwartz is second on this list educating us about Google ads. He runs a blog called Search Engine Roundtable. In his blog, Berry writes about what's happening in the search engine marketing world and related topics. Moreover, Barry is also an advisor to search giants like Google, Yahoo Search, and Bing.
Not only Google ads but he regularly tweets about Google shopping feed, display search, and Google algorithms. Whether you are a seasoned marketer or a fresher, Berry Schartz and Perry Marshall must be in your Twitter list.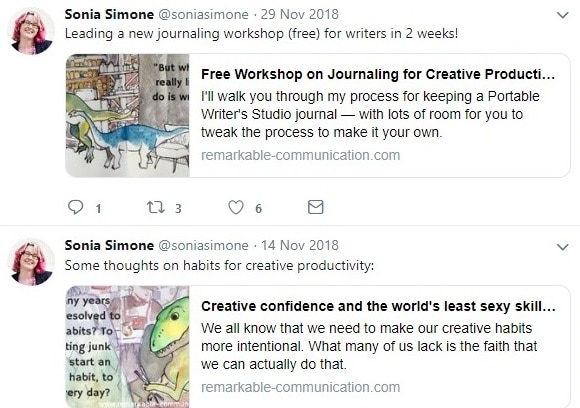 Sonia Simone is absolutely crushing the realm of digital marketing. This particular fact is can be seen from her twitter handle. She has a fan following of 25.6K but the tweets are 26.3K which is evidently more. Being the chief content officer at Copyblogger, Sonia creates podcasts, copywriting guides, SEO posts and a lot more.
This is the prime reason for her huge fan base. Besides, Sonia also has a premium list of top-notch bloggers and digital marketing titans following her. To fulfill your online marketing needs, this one is a good bet. Go for it.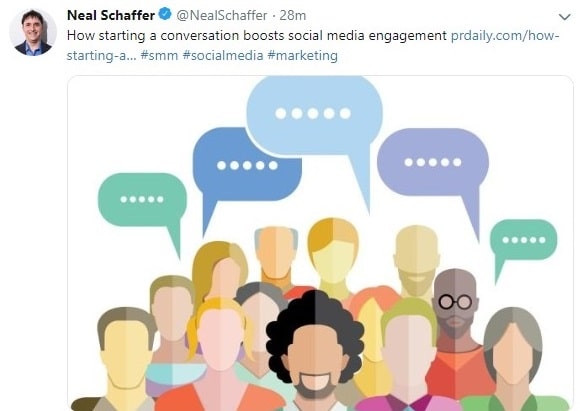 Neal Schaffer is a social media strategist, digital marketing coach, and consultant. He shares helpful articles on digital marketing via his twitter account. Neal's expertize in social media marketing is the next level. This is the reason why leading brands including fortune 50 companies approaching him for consultation.
Although most of us would hardly afford him for a personal session, his books and blogs do it all. Just look at his list of popular blog categories and you will know the wide spectrum of his knowledge.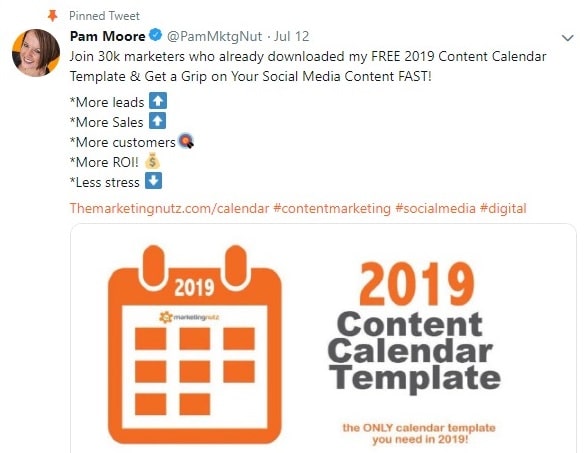 We have a business strategist and a consultant who made her way to Forbes top 10 social media influencers list. It's Pam Moore. She is the founder of Marketing Nutz which is a consulting agency. Pam is also an avid international keynote speaker and best-selling author.
Some of her amazing tweets are Your Logo is Not Your Brand – Why You Need a Brand Architecture and Strategy. Content Marketing: Are You Sharing Your BEST Stuff? Here's How to Know.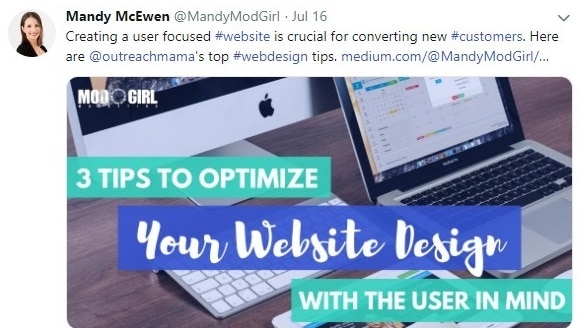 Mod Girl Marketing is the product of Mandy McEwen. Along with being a successful digital marketer, she's a consultant as well. If you are a fan of the latest and greatest marketing tools, she is the one-stop solution.
Her Twitter feed is full of educational and inspiring stuff. Mandy has 86.1K followers with 11.6K tweets on her twitter profile.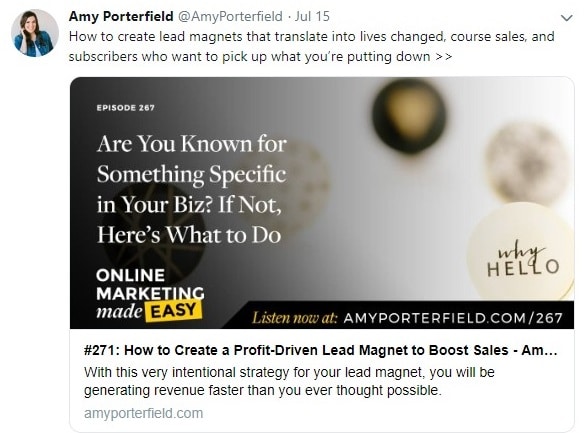 Amy Porterfield has 153K twitter followers for good reason. If you are much into Facebook marketing then you can't miss Amy's wisdom. She provides action-by-action tips on growing social media page popularity and fan base. In addition, Amy teaches how to get the most out of your social marketing efforts.
An interesting fact about her methodology is a beautiful integration of textual and audio content in one place. Amy's twitter handle is equally amazing and colorful like her blog. From Facebook to LinkedIn you just name it and she will give you the best tips to grow it.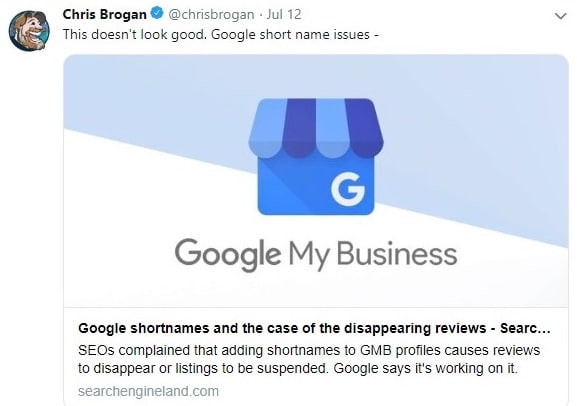 Chris Brogan is a big-time business and marketing advisor. He helps mid to large-sized companies with her core expertize. Apart from that, Chris is a top-rated public speaker and NYT bestselling author. He has already authored 9 books and still counting.
Famous brands like Disney, Coke, Google, GM, Microsoft, Sony shines in his portfolio. Not only digital marketing post but Chris also shares fun post to entertain his 341K Twitter followers.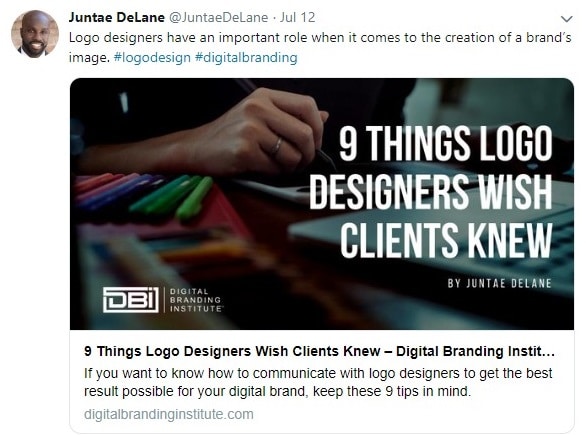 Juntae Delane is a master in making complex digital branding strategies easily accessible. He is a keynote speaker and a digital branding evangelist. You can find highly research-based article links about branding and content creation in his twitter profile.
However, digital marketing and search engine optimization are also his areas of expertize. So, if you are into digital branding then join his bandwagon of 252K twitter followers.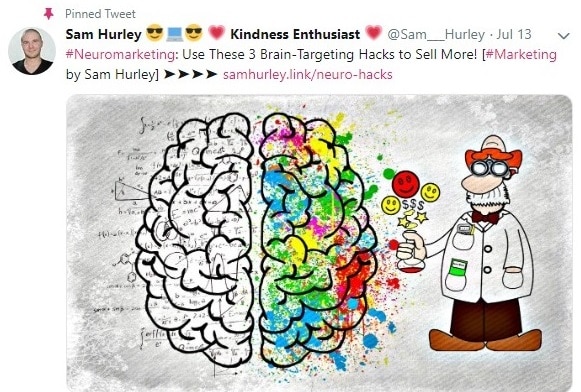 If you wonder a website or a brand logo can excel your online business then meet Sam Hurley. He continually grew his business revenue for an entire 1.5 year time without a functional website. Sam says selflessness, commitment, drive and determination with widespread social media presence made this possible.
Besides, he used to do influential guest blogging & other things wholeheartedly. His basic idea is to cleverly apply social media to build a solid personal brand. Doing this one can harvest residual, passive and active income.
Final Thoughts
I hope by the end of this post you might have subscribed to a couple of digital marketing Twitter handles. It is important to note that the majority of the Twitteratis above have been on Twitter for a long time.
Since I prefer Twitter over any other social media platform, you can follow imtips official Twitter profile @imtipsco.