How one can turn a hobby, skill, or a passion into an online business by being a freelancer, blogger, entrepreneur.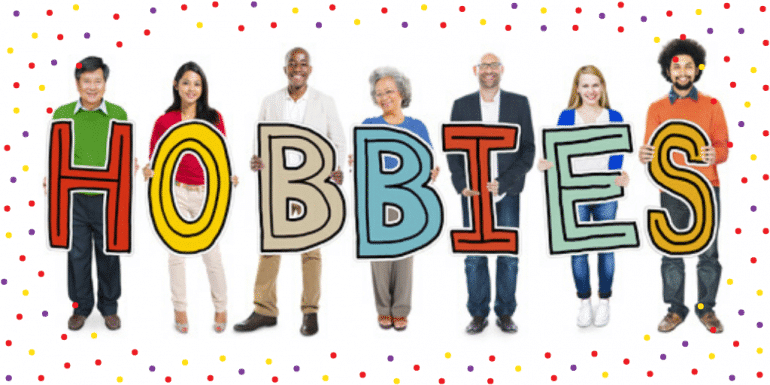 Let me share how I manage to transform my hobbies and passion into an online business. Moreover, how you can convert your hobby, skills, and passion for being an online business by being a freelancer, blogger, entrepreneur.
Understand how you can convert your hobby and passion into a business that pays but, more importantly, it should pay well.
Every Hobby may not be a Viable Business
You may have heard like love what you do and do what you love but understand that every passion may not be a viable business.
Let us take the example of being passionate about cars or love driving fast cars.
Can you opt for being a driver in Uber or Ola for driving those cars? I don't think it's a good business model.
You may like driving cars, but as a business, you may want to write about them, or you can opt to be a car photographer or any other activity that relates to vehicles.
So first and the most crucial aspect that one should consider is, you like doing certain things, but the business around them may not always be the one you want to be doing (like driving). However, it can still be around what you love, like cars or bikes.
Hobbies that can be an Online Business
So here are some of the hobbies that one can consider as an online business?
Writing
Programming
Design
Comedy
Cooking
Traveling
Photography
Gaming
Reading
Gardening
DIY (Arts)
Pets
Fashion
Fitness
Personal Finance
Marketing
And the list can continue forever. The critical aspect is to have a view that what you love doing, there can be an online business around it.
As an example, even if you like watching football, various YouTube channels feature football clips to make a decent income out of it. I am not saying you should be doing it, but the point I am trying to make is, one can convert any hobby into an online business.
Some may pay well, and others won't pay as much as others. With time, one can continue to look out for more ways to make money from the community around.
Hobbies and Passion Change Over Time
I have seen people are very rigid in their hobbies. They are not open to accepting that hobbies can change with time.
The selection of what you love can be limited to your worldview. As your worldview evolves, you can develop new love.
Let me share with you one example that I am sure most of us will relate to. As a kid, who do you love the most?
Of course, your mom.
When you become a parent, your worldview will change. You will have a new kind of love for your kids.
The same applies to what you do for a living.
In those non-computer days, I was passionate about watching Bollywood movies. When I started with computers, my passion changed to strategy games like Age of Empires, Commandos, and Diablo.
In college, I was passionate about C++ programming. When I quit my job to become a freelancer, I was excited about PHP. As of today, I love to write. I am also developing a hobby to study the nitty-gritty of companies' balance sheets.
There is no harm if your hobbies and passion change over time. Everyone can get bored with one of their hobbies or passions. So it is imperative to find a new one.
In 2020, I am getting bored with programming as well. I am getting to love to write now. In my college days, I couldn't even imagine writing, and so there is no way I could have loved to write. So I developed a love for programming.
Deadlines can Kill Creativity
I love debugging, but at times, I have to complete the project, which may leave more questions in my mind as to why something is not working as it should, and that can be frustrating.
To satisfy my inner needs, I even work on clients' projects silently and not get paid for it because it is not something clients want to know why something is not working, and all he cares about is – if the issue is fixed. I work because I want to satisfy my curiosity of knowing why.
As a business, you will always work on getting things more efficiently, but as a hobby, you don't want to hurry on with your creativity.
As a hobby, I may like to know why but if you don't fix the issue on time, I won't be paid, and that can take the fun out of the hobby.
The same can be applied to any creative hobby. As a photographer, you may want to click a perfect shot, but if you have a deadline, you may not end up getting that perfect shot, which can be more frustrating than satisfying.
There is a difference between doing something for fun and doing something for a business.
As an online entrepreneur, you have to find the right mix of both. Doing something for fun, and there is a business around it as well.
Build an Online Presence
We may read all the time. It's not about the money, but I disagree when it comes to business. If you want to be converting your hobby and passion into a business, the success of your business is determined by the cash it can generate.
If you can do everything you love and convert your passion for helping you pay the bills, you can be doing what you love for an elongated period, but not otherwise.
You have to find a business around your passion that can help you make money.
We live in the age of the internet where you can write about any hobby or passion of your choice and still can do business out of it.
I was passionate about C++, and so I created www.go4expert.com, where I wrote about programming.
As a freelancer, I mainly worked in vBulletin and PHP, and I did write about them. I moved to Xenforo and doing the same to date.
Moving away from programming, I have developed a keen interest in investments, and so I write about them on my Investment Analysis blog.
Many bloggers write what they love and have made it a business to help fund their passion with their writing.
Travel bloggers share about their stay in different places. They love traveling, and so the blog has helped them do what they love.
Bodybuilding blogs share how they have achieved great results with a process for others to follow.
Cooking bloggers share what they have cooked and how they cook to develop an online business around it.
Writing is one of the most effective ways of converting your non-IT passions into a business, but if you have a passion for IT Skills, you can be a freelance service provider in sites like Upwork.
Final Thoughts
Freelancing does not need huge investments and is very easy and quick to get started. Similarly, anyone with very little to no technical knowledge can start a blog. Both can pay you a lot more than your current salary in the long run and help you do what you love.
Whatever you are passionate about, try to work out a plan to convert your passion into a business.