How to Avoid Make Money Online Scams by knowing the tactics used by scammers. Things to consider in online money making opportunities.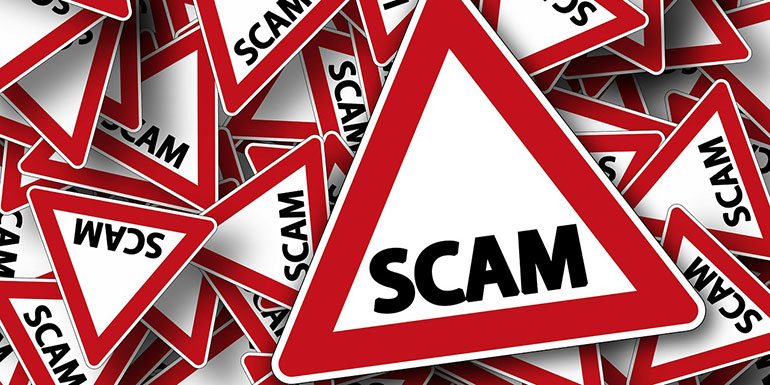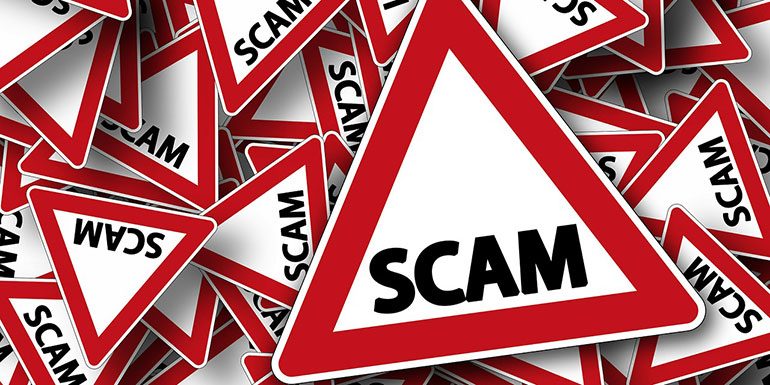 Have you got trapped in a make money online scam and lost money or you are good at spotting them? Let me share how to avoid them, but first, let's identify them.
How to Spot a Make Money Online Scam?
Make money online is one of the most targeted niches to scammers. If you Google the phrase Make Money Online, you will get hundreds of results, but most of them are scams.
They Sell A Quick Rich Formula
If someone is offering you a get quick wealth or financial success formula which seems effortless where anybody can do it. You can safely assume it is a scam.
There's no shortcut to success, and there's no secret formula online. Nothing can start minting money for you overnight.
There are 100% legitimate methods to streamline a long-term passive income online. But they require consistency and honest efforts.
Everybody can't do it.
Earning money online isn't a sprint; it's a marathon. One needs to keep hustling all day long to see success.
Amid all the scams, some bloggers share valuable knowledge with their readers. This knowledge, when applied brings a meaning change in their life, but the change is never via a formula.
They ask for Money
Yes, they directly or indirectly ask money because that's the whole point. Sometimes as registration fee, charity, donations, or trying to keep it a secret or even purchase a product or solution.
The Nigerian lottery scammers have aced this art. They fool people by asking a processing fee to deposit a fake lottery amount in your account.
On top of that, a new type of scams keeps on coming up now and then. Here is the latest one about overseas job scams where people are offered jobs from multinational companies and are scamming for Visa charges. Everything starts with an email telling you that an offshore hotel chain is recruiting new staff at London or USA location.
Legitimate employers never ask money. Above all, they contact potential candidates using reliable platforms, official email, and communication channels.
Exploit Human Emotion (No work all money)
The truth about Internet users still getting scammed even though so much awareness is dreadful. The reason behind it is psychological. Scammers deeply exploit human psychology and emotions.
They lure the greedy people to look into the offer. They make people feel vulnerable and left out.
The moment when people stop reasoning, they get trapped in a scam. Now they can sell an offer of making money, which needs a few clicks and done. Make money doing little or no work at all.
Ask yourself, don't you get super excited when you come across words like – Zero efforts required, Easy money, Free Lifetime Income, Instant Rich, or Overnight Success.
Scamming Tactics of Make Money Online Scammers
To be able to identify and void a make money online scam effectively, one needs to know the common tactics, scammers, use.
Unrealistic photos of a badass lifestyle
They show unrealistic images of an expensive lifestyle to establish authority and wealth. You may randomly see someone flying in a business class, showing off luxury car collection or their multi-million dollar mansion. On top of it, they tell you it's all because of blah-blah business ideas.
They also show you bank accounts with random income figures, working poolside on vacation with a laptop or expensive office interiors. The point here is to show significant and earn big out of you.
They show you a proof of cool stuff to counter your credibility.
You can do it
Scammers continuously hammer a concept.
You deserve all this. It can be all Yours.
They inject an idea of luxury lifestyle into your mind and enforce you to believe it. It injects irrational beliefs.
Not only this, but they use images with mesmerizing quotes to lure. A stock image with a vague quote is a classic recipe to make you digest the sh*t. You instantly trust them.
Scammers feed your desire by offering to enter an elite group where there's little work, lots of play time, and a hell lot of money.
No Concrete Business Idea
It is one of the major red flags to identify a scam. Scammers sound like they are offering a legit business opportunity, but they aren't.
The whole idea is to sell some junk turnkey solutions. A few hours of work every week can make millions.
False Numbers for Proof
Assuming "a million dollar" as profit is what a scammer will try to prescribe. For example, they tell you we made 6 figure income by posting ads.
Now let's go behind the scene. The literal meaning of this statement is – over ten years, the total revenue generated was nearly 100,000 out of which profit was only 50000.
So, the basic idea is to provide a superficial figure and make it look like a massive profit out of doing penny jobs.
Even if they show bank account statements in a video or Clickbank or PayPal account statement and if they are correct, the money is made selling the offer than the actual offers that are being sold as turnkey solutions.
Fake Refund Guarantee
Scammers treat 100% refund as a bait to trap users. The reason is again, psychological. When you see a refund guarantee, you indeed become comfortable in buying the product.
It is because the word refund assures money back if you aren't satisfied.
But the reality is there are no refunds. They promise a turn around time (10 to 30 days) for a refund but either they don't give you or hibernate meanwhile the refund period is on.
How to Avoid Make Money Online Scam?
There are quite a few signs available when it comes to detecting scams. So here are the few things to consider to avoid any make money online scam.
Don't buy Secret Formula
You should not buy any secret formula to success to start making money.
There isn't one.
Even if there is one and someone found it, they will try to make money rather than sell it to you for a little amount.
So, the business ideas available for an upfront payment of some amount is a classic case of scam.
Don't Pay to work
You should not pay to work on any data entry task or any posting task, but instead, you should be paid for doing the work.
I know this may sound a little tricky when there are freelancing websites like Upwork that doesn't allow to bid unless you purchase connects. Still, you can start with other sites that don't charge money to bid. As a new freelancer, if you aren't sure how to construct an Upwork profile or how to write better proposals, you can end up paying a lot more than you will make on Upwork.
Don't think

Anyone can do it

!
One of the most common terms you will see in a scam is they will say, "Anyone can do it!".
As people are becoming more and more aware, they make the wordings a lot different, but they still mean the same:
Anybody can't do it but only those who have a computer and Internet connection.
It is not for everybody but for those who are willing to dedicate an hour daily.
Though the statement isn't anybody can do it, they still mean the same. Everyone has a computer and an Internet connection or if even if someone doesn't have it, it doesn't cost much to get one if the profits are as shown.
If anybody can do it, we may have avoided the financial crisis doing it.

Finally Google about the offer 
If you found something like "Abrakadabra offer" Add Review or Scam as keyword and search about it in Google like "Abrakadabra Offer Review" or "Abrakadabra Offer Scam."
Read how many people have shared their experience with the offer.