How to add existing products already listed on PaytmMall to your Paytm seller account catalog and start generating sales.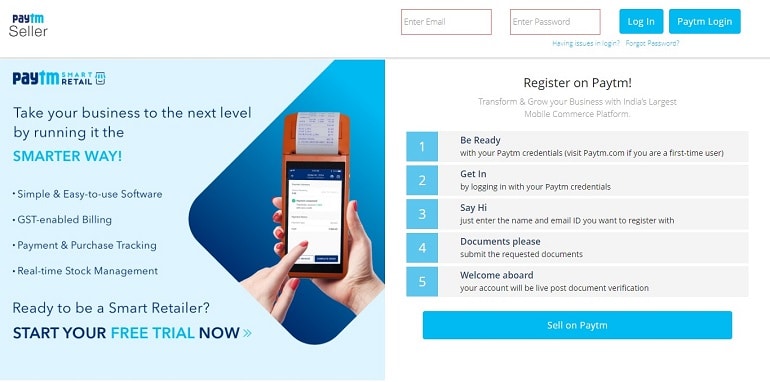 The process to add already existing products to your PaytmMall catalog seller account works differently than other marketplaces. PaytmMall only has an option to add products via Excel template file but that doesn't mean you can't add already existing products on PaytmMall to your product catalog.
So let us look into adding existing PaytmMall products to your product catalog:
There's an upfront add new product button like other platforms but it works differently.
The add new button allows sellers to add only existing products.
Sellers can't create product listings using the add new button.
To create new products seller will have to compulsorily use bulk upload features. This applies to a single listing too.
Without seller support's help, new sellers won't be able to list products either 1-by-1 or in bulk.
How to Add Existing Products in Paytm Seller Account?
Log in to your Paytm seller account. On the left panel click catalog option. Doing this the add new product page opens up. Refer to the image below.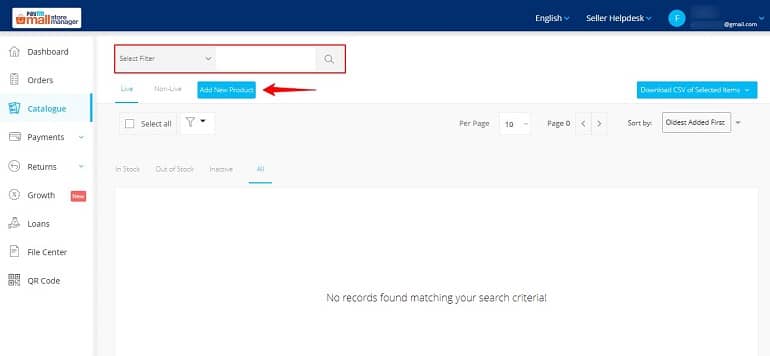 Click the add new product button. The system will display the following pop up. Click the option search and add an existing product. It means first search the product from Paytm database and then add to your catalog.
The procedure is the same with both single and bulk listing. Here we will select the first option and proceed with searching for products.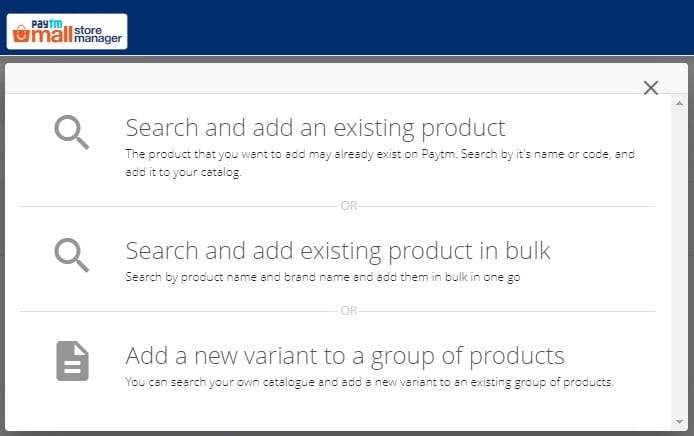 For reference, I am taking Dabur Honey as an example product. Since we are adding an already existing product search the same using common filters like product name, brand, description, code, URL, etc.
Select appropriate filters and trigger the search. Look at the example image below with the reference product of Dabur honey.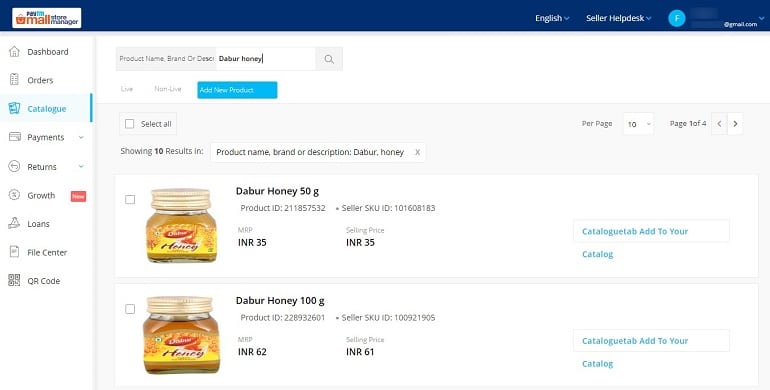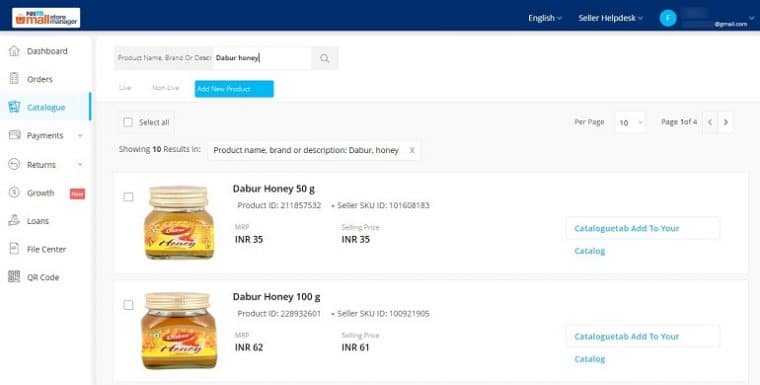 Make sure you have a brand authorization letter to sell products already existing in the Paytm marketplace. The letter is an undertaking by the company allowing you to list and sell their products. Above all, a seller needs to take brand approval after seller registration in the Paytm marketplace.
Existing products that you add will display in the catalog section. Locate the catalog link in the left panel.
Also read:
To get reviews one needs customers. To get more customer one needs reviews. Seems like a deadlock but it isn't. How to easily get customer reviews
Edit Details of Existing Products
When you fetch an already existing product on Paytm the system will ask to review product details. Not this is an essential task. It is because the existing details will be of other sellers. You need to change them. Refer to the list below. Change the following details before making a mapped product live for buyers.
Change the SKU ID
Change the MRP
Enter new selling price
Enter maximum dispatch time.
Finally, validate the details and submit the same to your catalog. The products will instantly go live.
Final Thoughts
Both adding an existing product and creating a fresh new product from scratch are different. If you have new products with private label branding never sold online then use the bulk listing method. But if you want to sell products of a third party brand then use the product mapping method.