Want to write an engaging about me page for your blog? Use the right tone for About Page Copy and include these Essential Elements to make it Engaging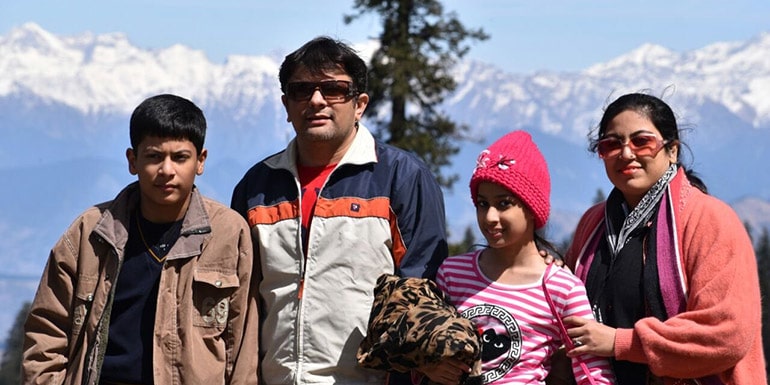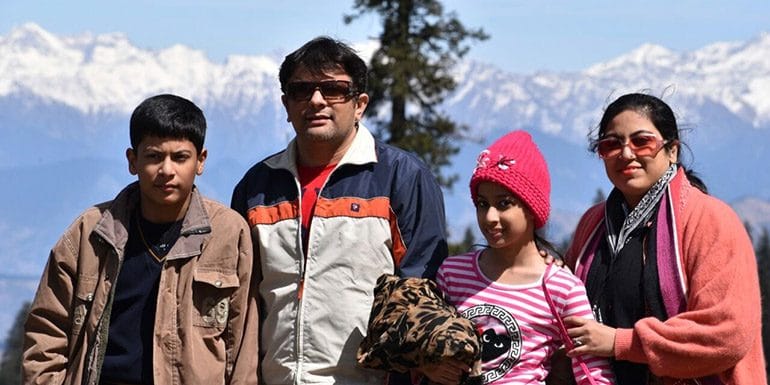 Which is the most visited page of your blog? No points for guessing, it is the home page. Which is the second most visited page (not posts but WordPress pages)? More often, it will be the "about page." So let's dive deep into writing a very engaging about me page.
Why About Me Page is the Most Visited Page?
Human beings are social animals.
When you are reading an article, you want to know who is the person behind it. So where will the readers end up if they want to learn more about YOU or YOUR blog?
The About page.
Usually, we tend to link to the about page in the footer and yet it is among the top-visited page of the blog — an excellent example of organizing the navigation the right way.
I also have a link to the about page from the footer. However, it also exists in the sidebar right at the top as well as after the content. On a computer, you see my about link when you start reading as well as after reading on mobile and smaller screen only after the content.
The reason most bloggers drop the about link in the footer is, they think it is for the sake of adding a link in the navigation. They fail to estimate the true potential of an about page.
So, instead of writing an engaging copy, they have it for the sake of it. A well-optimized about page can help in personal branding. It leaves an ever-lasting impression on the reader.
An about page is the difference between a blogger and a pro blogger.
Top Blogger's About Me Page
Let's see how successful blogs crafted theirs about page. These are a handful of bloggers that I read and follow. Each page tells you exactly what you need to know about them?

















I am pretty sure, above mentioned blogs (or theirs about page) must have inspired you to write your own about page. So, let's start writing one for your blog.
What should be the Tone of About Page Copy?
An about page tells the reader WHO YOU ARE? And WHAT YOU DO beyond blogging?.
So, always use the first person language to address the user. The BizTips about page starts with I'm Shabbir Bhimani … which sets the tone of me talking one on one with my readers.
If you are writing an about page for a company, I still prefer it in the first person from the member of a team.
Moreover, go beyond traditional title (Scrap About Us, try something new). If you have a vision or mission statement, try elaborating it.
Highlight the learning process or establish the authority. More importantly, let the readers have a sneak peek of behind the blog personal life.
The Essential Elements of an Engaging About Me Page
Here are some of the critical elements to make the About Me Page engaging.
1. Introduction
After all, it's your about page. Make sure you let your reader know about you. Share your real name (or if you have more than one person blogging, include each of your real names) instead of the username like admin.
Include a picture. Have a different one than you usually use as an avatar or on the blog's home page.
2. Thank Note
The reader took the time to know more about you. It deserves a note of thanks. So make sure you don't miss to appreciate your blog reader.
Feel free to use the same line that I use:
Thank you for visiting my blog's about page to know more about me and my blog!
3. The "Why" of Blog
Tell your visitors why you are blogging? Why should they read your blog? Most importantly, why should they trust you?
Go beyond the mission and vision statements. What is your goal as a blogger? State your goal upfront.
4. The Journey to Being a Blogger
What inspired you to blog. Be straightforward.
Talk about your personal and blogging journey. Share your story. I am sure your story will relate to your readers and will come as an adaptable person.
5. The Inspirational moments
Every successful blog started with an idea. You had something unique to offer. Share that particular idea which ignited the very thought of starting a blog.
Use this inspirational moment as a milestone when telling your blog story. Discuss the challenges you faced as a blogger.
How did this challenge shape you? Let your readers know what made you and what brought you where you are now?
6. Whom Do You Write for – Your Ideal Customer
Every single visitor isn't your loyal reader. Although you want loads of reader reading your blog, it's critical to define your core audience.
For example, I write for developers who are willing to freelance. My blog's ideal reader is a developer who may have a plan to be a freelancer in the future.
The same way, you have state visualize your ideal blog reader and define the persona. Then write the blogs about page.
7. What You Offer to Readers
Once you clearly define your target audience, the next step is to tell them what you offer. Like I said above, my target readers are freelance developers. Hence my blog post is focused on helping them quit the job and become self-employed.
At times bloggers blog on many topics making it hard to understand for a reader. Overtime this is not going to interest readers at large, and that's a legitimate concern for you as a blogger.
The bottom line is to tell your potential reader precisely what they'll find on your blog. The broad contour of the topics.
8. Include Testimonials
Let readers know about your existing clients or readers feedback. Testimonials of those who have benefited from you
Mention what problems of the readers were solved. Additionally, mention for whom it was done.
9. Treat Readers Like Humans
Make your readers feel like they are interacting with a real human. Describe your personality, values & who you are as an individual. If you have a team, share their experience working with you.
Speak about the work culture that follows among the team members. Portray the bigger picture of your life and business.
10. Include Call to Action
Encourage people to subscribe to your blog.
Readers are reading about you for a reason. Make sure they have an easy option to remain in touch with you from your blog's about page. Grab the opportunity and make sure you let the reader become a loyal reader.
Just to share my subscription stats of about me page.  It is 19%, i.e. For every 100 users who view the subscribe form on the about me page alone, 19 of them subscribe and confirm their subscription.
11. Let them to Connect With You on Social Media
Share links to your social media profiles to encourage readers to connect with you.
I also prefer sharing a contact link and ask me anything link on my blog's about page. At times my blog readers are more interested in getting in touch with me via email than on social media.
The critical aspect is to let the readers get in touch with you via a medium as they find convenient.
12. Indulge them to Read More
Serve the readers with more of your best content. Ensure the page creates a chain for your readers to read.
Readers have given their valuable time to read about you, So help them with more content to read and eventually become a very loyal reader.
Final Thoughts
A good story and attractive visuals will surely grab lots of eyeballs. The focus is still on writing a creative about page copy.