Here is my list of top SEO blogs I like to follow when it comes to keeping up with the latest happenings and changes in Google SERP and SEO per se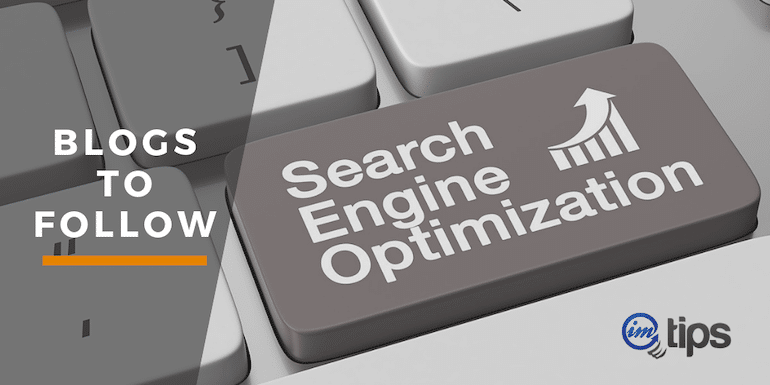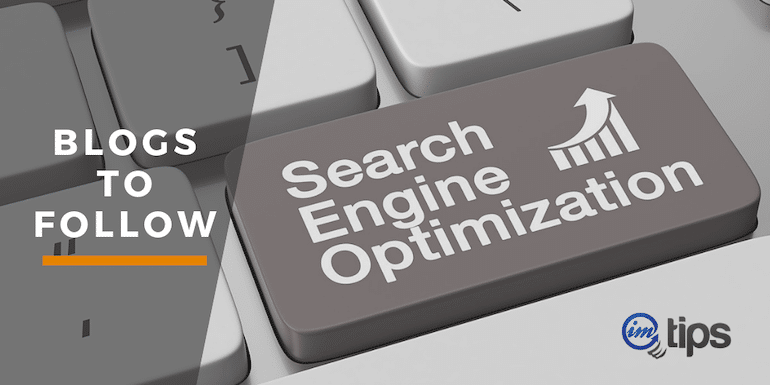 What are some of the top SEO blogs one should follow?
Search engine optimization (SEO) is evolving at a rapid pace. From text search to map and local search to a voice-based search. User behavior is changing the way search engines deliver results. A recent study also shows 50% of user searches don't result in a click.
So it is important to follow SEO along. And here is a list of top SEO blogs to follow and level up the SEO game.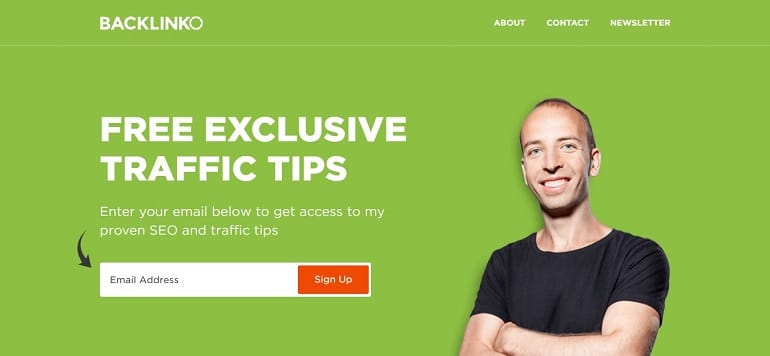 Backlinko is a place from where one can take SEO on the next level. Brian Dean, the founder of Backlinko, has written some proven SEO methods to increase website traffic.
This blog provides vital information that marketers can use without question. Usually, the blog offers a step-by-step guide with actionable tactics and data-based case studies.
Backlinko is a single author SEO blog, and generally, the post comes once or twice in a month. But each post provides some fantastic content that one can directly apply on their website because Brian Dean believes in quality over quantity.

Ahrefs has significant material on SEO news, case studies, analytics, and SEO tools. It provides analytical articles with real-time traffic tracking information, video tutorials, and SEO expert opinions.
Ahrefs's only mission is to get bloggers seen online and help them through link building, keywords, content management, and technical SEO.
Read: 35+ Tweaks To Maximize SEO in WordPress Blog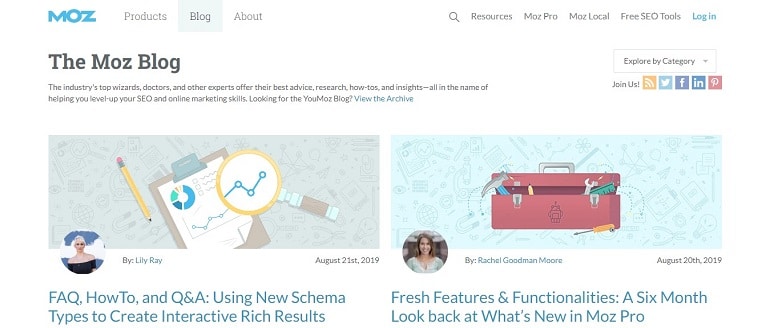 MOZ is the benchmark of SEO blogs and solutions. Their how-to articles can help anyone significantly improve their blog or website SEO.
The team of contributors at MOZ includes industry wizards and experts offering their best advice, research, and valuable insights to a reader. If an individual is new to SEO, then MOZ can contribute a lot to level up his/her SEO game.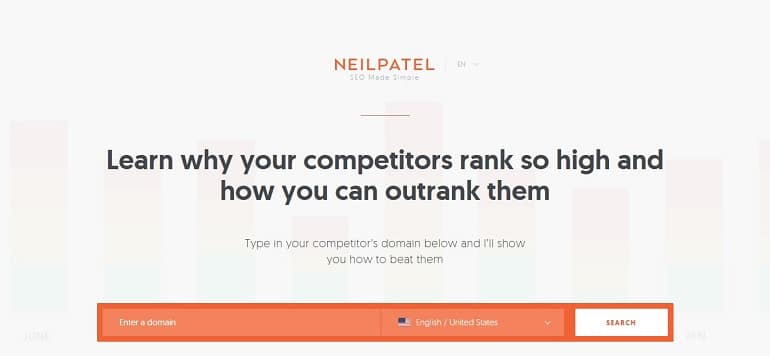 I follow many bloggers in distinct niches. My list includes Pat Flynn, Seth Godin, Garry Vaynerchuk and lot more.
Neil Patel is one of them. Neil provides simplified digital marketing and SEO techniques. His team is doing a great job by integrating the best content from every end of the spectrum.
Neil's blog is the best place to start learning SEO in short time. His articles are highly researched, value-added, and provide a different outlook on a given subject.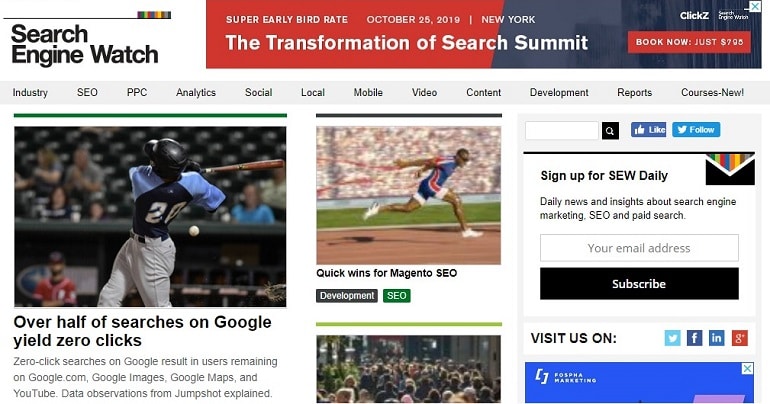 Whether it is website SEO, PPC, content or video SEO, Search Engine Watch has everything. What I like about this SEO blog is the way they tag their post. For example, there are colorful tags under every post snippets.
This way clicking on the given tag one can directly land on a series of post related to the subject. The articles are crafted in an easy to understand English. This blog is 100% readable. Give it a try.
Read: Upwork Proposal Template for SEO – Get Your First SEO Project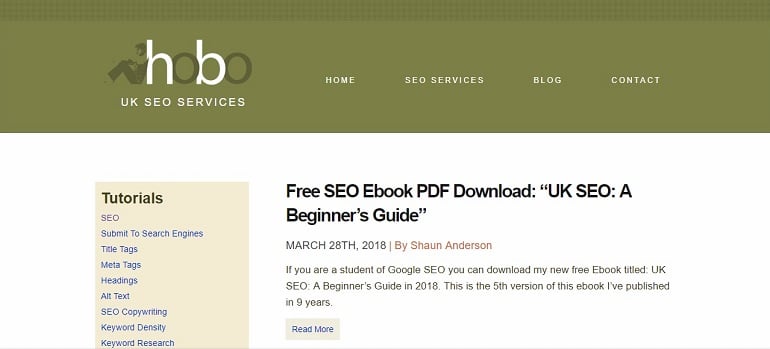 If one is an SEO expert, thee must know what the search engines are doing. Hobo-Web gives valuable insights into the latest Google changes and updates.
The blog covers a variety of topics about doing SEO the right way. Right from the basics of keyword research to advance optimization, one can find detailed technical and expert level advice here. It's an excellent resource to start with.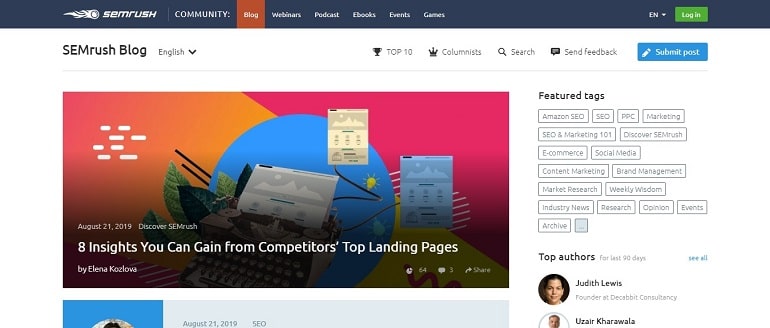 SEMRush offers a product to online businesses for their SEO work. Hence, we can rest assure that their blog article would be equally insightful. Their blog post integrates entry-level as well as advanced SEO tips and methods effectively.
They also provide intelligent inputs to avoid search engines penalties. Moreover, their in-depth case studies can help an individual learn the latest search tactics. Hence, following SEMRush can pull good traffic and improve search rankings.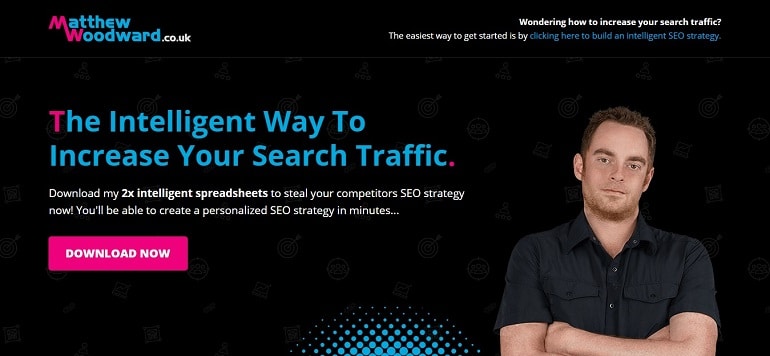 Matthew Woodward's SEO blog is a new entry in my SEO blogger's list. I am intrigued by the way he has compiled the posts. Matthew focuses on three main aspects – SEO, blogging, and digital career.
Furthermore, each topic has a list of SEO tutorials. For example, topics like on-page SEO, link building, and keyword research comes under how to increase search traffic. The same he has done with starting a blog and working online.
Read: Meta Description – How to Write As Per SEO Best Practices

Search Engine Land offers blog posts to read on any topic related to SEO. Whereas their prime focus is always core SEO. All the latest SEO news, updates, and developments in the SEO world is here. Additionally, their approach is more an educational one for an SEO service provider.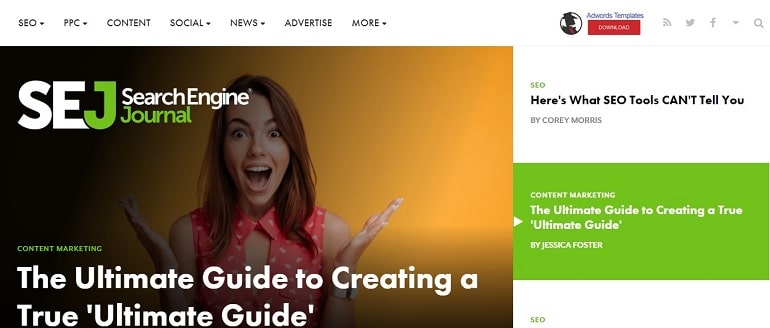 Search Engine Journal has a bit broader range. They publish blog posts not only on SEO but also on social media and PPC as well. In between all these still, their focus is SEO. SEJ provides a mixed bag of blog post for both beginners and seasoned SEO experts.
Topics like local, mobile, and international search can be a good read. Also, they teach how to measure and analyze SEO and digital marketing performance via their content. In a way, SEJ is the holy grail of search engine optimization.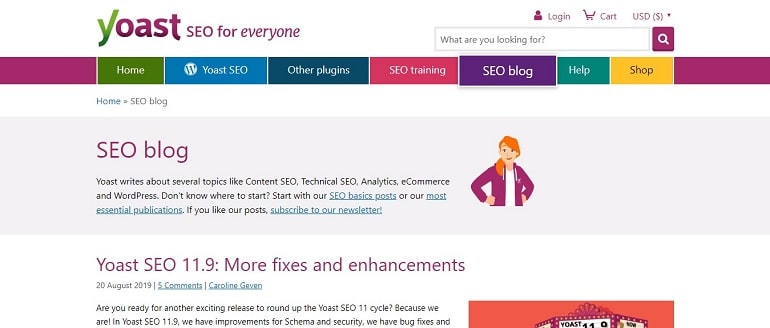 Yoast is like SEMRush. They both provide SEO tools and informative blog posts to learn and do it successfully. I have been using Yoast SEO tool for my blogs for a long time. Yoast is unique. If they are offering a paid tool, they also teach how to use it effectively.
One can learn serious blogging lessons with Yoast blogs. For example, the Yoast team teaches how to write attractive titles. How to use readability analysis? And so on. Learning SEO is quite easy with Yoast.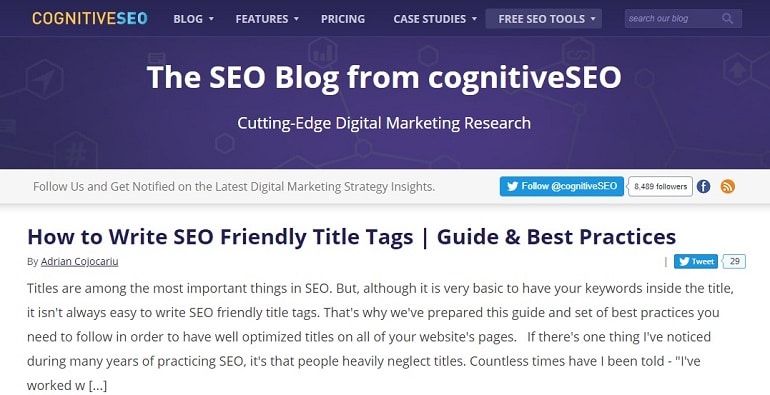 Cognitive SEO is another fantastic blog. The blog provides value to its readers with its 4000 words long articles. It focuses on explaining all the aspects of SEO like thin content SEO, future SEO, and google rankings. The blog is not so old and has gained readers in a short time.
Also, the blog aims to provide cost-effective solutions to meet the critical elements of SEO professionals.

Nathan Gotch founded Gotch SEO in 2013. He writes enormous and detailed SEO blogs with real-time examples. The author only writes one post per month, but it contains information that has the best research done.
The blog provides actionable and proven SEO strategies that will increase traffic.
Nathan's blog features on Forbes, the Huffington Post, Ahrefs, SEMrush, and more.
Moreover, the blog also provides reviews of SEO tools like Ahrefs. It is simple to read articles and has helped many people in real-time which one can see in 1000 comments done on his blog.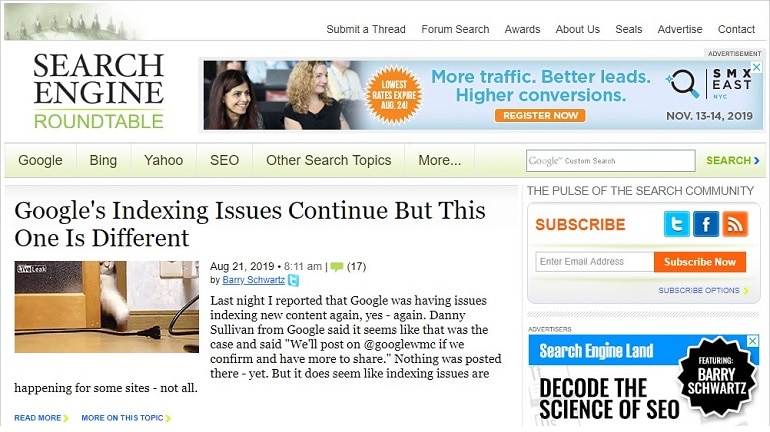 Barry Schwartz started the blog and maintained it well providing detailed discussions and forums across the web. There is a special section on the site related to SEO, and the topics include sitemaps, SEO copywriting, keyword research, link building, local search, and Cloaking.
Also, It has every information one needs to get traffic on site and build a successful blog.
Read: WooCommerce SEO: A Step-by-Step Guide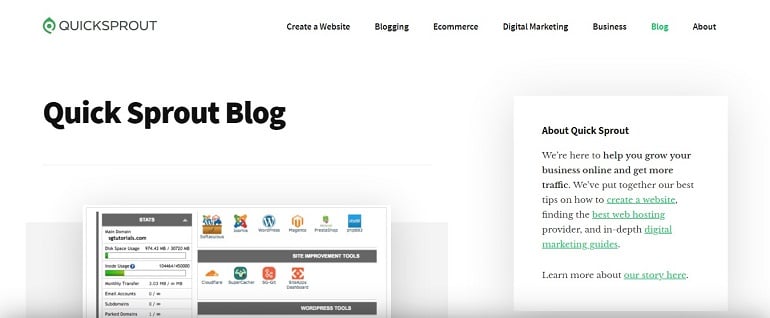 QuickSprout blog focuses on how websites can increase their traffic. Each post includes in-depth research and case studies to help readers. Also, the blog focuses on online marketing than just SEO. It's Neil Patel's blog and consist of dynamic infographics and quality content daily.
Raven blog focuses on two main things: creating beginner guides for digital marketers and search engine optimization to improve SEO and content marketing strategy.
The blog talks about SEO tools, keyword research, and upcoming trends in the SEO game. Also, it has a qualitative blog post focusing on every aspect of a topic with real-time examples.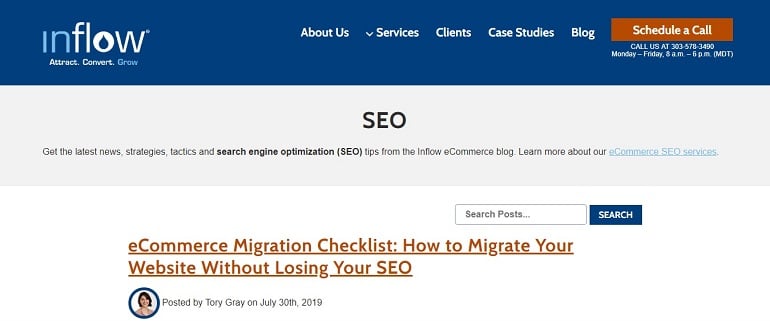 InFlow is an award-winning internet marketing agency based in Denver. One can get tons of advice and tips related to SEO. The blog charms on providing analytical studies and practical lessons to grow one's business online.
Apart from that, It has case studies based articles, SEO tips and tricks, eCommerce, and social marketing topics.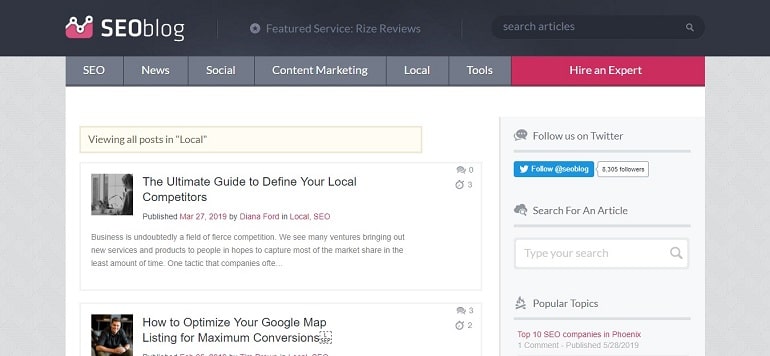 SEO blog is a short and sweet blog which focuses on SEO tools, google optimization, SEO news and trends, and backlinks. They write on different topics related to guidelines for making a robust SEO strategy for content marketing and social media marketing. Good for beginners.

SEO Hacker is all about SEO and guidelines. They have massive content on how-to SEO. The blog is quite attractive and has in-depth content related to guides, advance tools review, SEO e-books, video tutorials, and SEO copywriting.
If one likes to read a blog which is less technical and readable, then SEO Hacker is good to follow.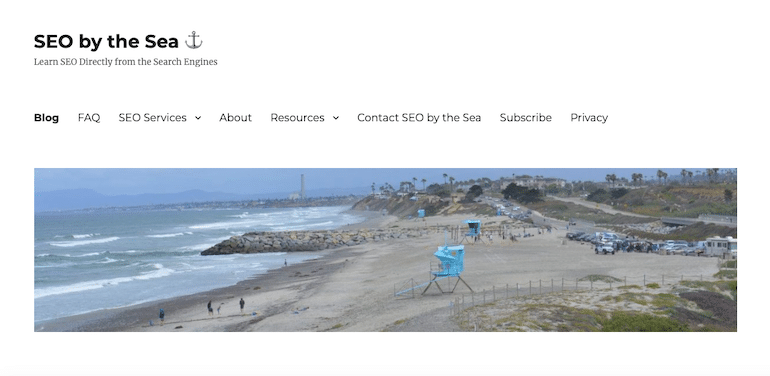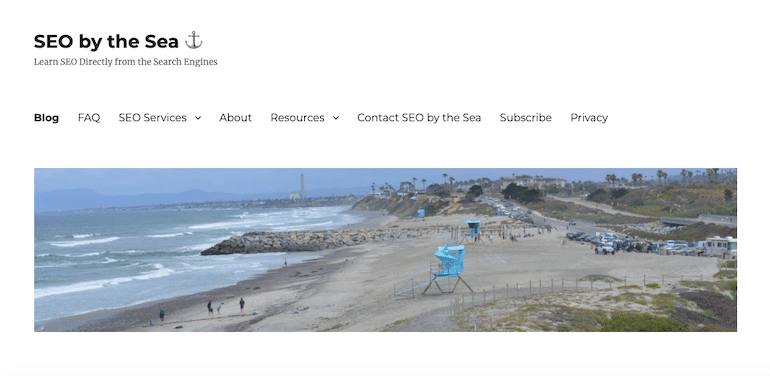 SEO by the Sea is an upfront blog – on point and giving detailed articles. Founded by marketer Bill Slawski, this SEO blog explains search engines' records to provide some of the most factual news and analysis on the latest ranking criteria.
The content is straightforward to grasp for learners. The USP of the blog is its graphic presentation related to future ranking signals in Google, which helps one to use SEO tools in the best way possible. It is a technical blog and helps reach millions.
I hope this top SEO blog helps everyone boost their website traffic. Bookmark it all and read a daily dose of SEO tips and trick to rank a blog on Google. These blogs are a fantastic bunch of SEO guidelines to follow.