The Purple Cow book can completely change your perspective towards TV and print media ads. Now I look at ads completely differently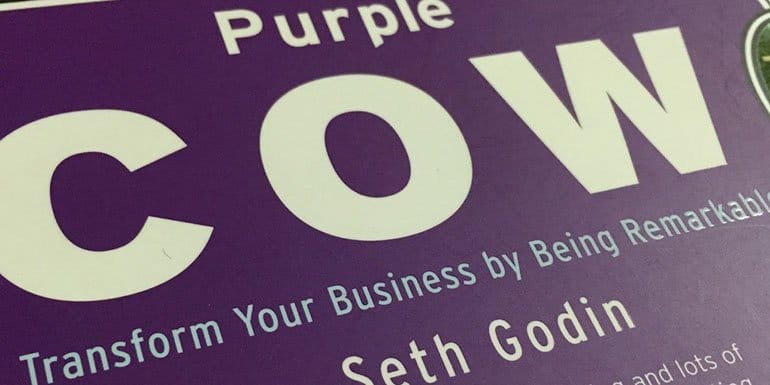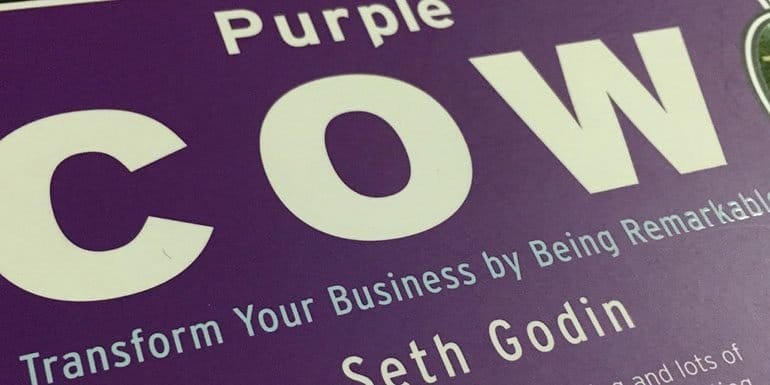 The book Purple Cow by Seth Godin changed my perception towards the TV ads. As I was watching TV yesterday, I found that each of the ads I saw was yet another waste of money ad campaign.
The book is all about how you or your business can be remarkable, and being the Purple Cow to get noticed. It has hundreds of case studies on how every business has or had of being remarkable.
The case studies of businesses like Logitech, Motorola, Nokia, hallmark.com, and many more and how each of those were remarkable. Moreover, how you can apply the same to any business of your choice.
The Purple Cow Book Changed My Perception Of TV Ads completely.
According to Seth Godin, commercial mass media, including TV, radio, and print ads, is a waste of money.
However, I did not agree with him initially.
I wanted to prove that it is not a waste of money at least not in India. So I started to look for some good ads running on Indian TV. Fevicol's ads are some of those that have helped Indian companies flourish. However, there are very few good ads and majorly I was disappointed.
Some Ads In India
Here are some of the ads that I saw on Indian television yesterday. Each and every ad that I saw was yet another cow (as Seth Godin calls it) and none of them were the Purple Cow.
Now I not only agree with Seth Godin that TV ads are just a waste of money, but I also found that so many TV ads that we see daily don't have a single feature that is unique to their product.
So let me share with you a few ads to help you understand what I mean.
Remember, the actual ads may change over time, but then I don't think the stupidity of ads on Indian TV will.
We all know how stupid ads by Kurkure and Bingo can be, and I don't think those ads by Thumbs up, and Pepsi needs any discussion here.
So let us begin with other ads…
Telecom Companies
The idea a telecom company in India providing the Internet services provider for mobile phones.
With Idea Internet "no ullu banaving" which means if you have Idea Internet pack on your phone, no one can make you a fool.
You can use the Internet anywhere and everywhere to find any information. Is it something that is only applicable to Idea Internet?
Things don't stop only with Idea and Airtel (another telecom company in India) Internet ad is even one step further in stupidity.
One-touch internet.
You touch, and you are connected. Ohh, come on, it has to be activated from my phone's settings menu on my smartphone, and if I am connected, I don't need that one touch either.
Vodafone Internet ads are not that loud but only say it has what you need, which is nothing unique about Vodafone.
Mobile Phones
As we are talking about the telecom operator, how can we forget mobile phones? Do you buy a phone because you can click a selfie with a blink of an eye?
I wouldn't.
I am sure very few people will do that, but Panasonic's Eluga S is advertising about it quite aggressively these days. Such a one feature ad is very common among mobile phones.
The above ads clearly suggest there aren't features that a company can offer as unique in their product.
The same applies to every product being aggressively advertised on TV. Focus is not on TV but on aggressively.
Let us look at some other ads that I saw yesterday within an hour of watching TV …
Soaps and Fairness Cream
Soaps and fairness creme can make you fair and handsome.
Not sure how many people actually believe it. Still, one will see one such ad in a streak of 3 to 4 ads at any given point of time on any channel in India.
Classifieds and eCommerce
Snapdeal yet another aggressive advertiser currently on Indian TV, but then is there nothing they offer as unique.
They are yet another eCommerce site, and on top of that, there are so many horror stories about the wrong product being delivered by them.
So instead of burning so much money on TV commercials, they could have to build a better logistic system with the amount of money.
Quickr and Olx are yet another advertiser on Indian TV that doesn't have anything unique to offer. Yet another classifieds site with a big marketing budget.
JustDial is a slightly better-classified site compared to OLX and Quickr. Mr. Amitabh Bachchan recommending JustDial is a way to spend the money.
Also read:
List of top Indian e-commerce marketplaces for sellers to list anything to sell online pan India. Choose a few to start selling online.
Cars
I thought cars were all about comfort and style but I saw an ad by Maruti Suzuki where the model mixes the chocolate milkshake in the car with the help of twisting and turning.
The only reason for such an ad as I see is there is nothing unique that they can show off in a Hatchback car.
Conclusion
Xiaomi MI3 never advertised in India but it was being sold out in less than 2 seconds on Flipkart every week whereas those mobile phones offering selfies with a blink of an eye may not be able to sustain very long.
I am not in support of Xiaomi's MI3 nor I am against Panasonic's Eluga S but then the idea is to build a WOW factor in a product or making the product remarkable so it doesn't need those stupid ads.
The only way you can be successful in this era of the Internet is by being remarkable. Are you being remarkable with what you are doing?
Finally, we are talking about the Purple Cow book and so you can check out the book on Amazon India