Platform: Get Noticed in a Noisy World by Michael Hyatt is written in an intriguing style. It is a collection of blog posts in a sequence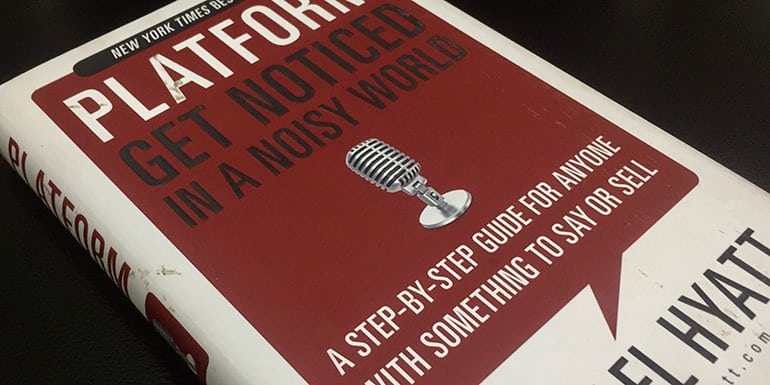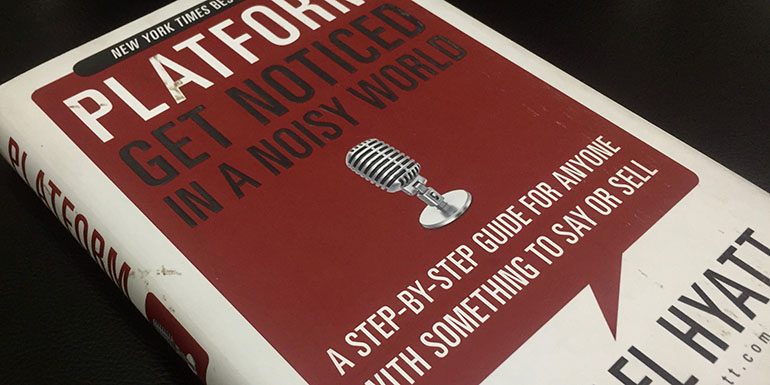 "Platform: Get Noticed in a Noisy World" by Michael Hyatt is one of the few books that have good content with a lot of actionable items in a logical sequence like a collection of blog posts.
I am into blogging for quite some time and follow his blog as well but I still could find some of the items really actionable.
The book is written in a very interesting and intriguing style. It is a collection of blog posts in a step by step sequence to be able to build your blog and social media presence. Each chapter is only 2 to 3 pages with a lot of bullet points for you to read and act. Pretty much similar to his style of writing blog articles.
It is a must-read book for every new blogger. As a freelancer, if you are planning to be a blogger (I am of the view every freelancer should blog), you should definitely start your blog only after reading this book.
So let me share the table of content of the book and it will help you understand what it is in the book.
Part One: Start With Wow
Create a Compelling Product
Bake in the Wow
Exceed Market Expectations
Beware of the Obstacles
Don't Settle for Less than Great
Give Your Product a Memorable Name
Wrap the Wow in Style
Part Two: Prepare to Launch
Accept Personal Responsibility
Think Bigger . . . No, Bigger!
Define Your Platform Goals
Create an Elevator Pitch
Set Up Your Branding Tools
Assemble Your Pit Crew
Secure Raving Endorsements
Get a Great Head Shot
Develop an Online Media Kit
Part Three: Build Your Home Base
Understand the Model
Focus Your Efforts Online
Beware of Self-Proclaimed Social Media Experts
Start a Blog (or Restart One)
Create the Content Yourself
Use a Blog Post Template
Maintain a List of Post Ideas
Write Posts Faster
Create Video Interviews
Don't Hire a Proofreader
Protect Your Intellectual Property
Avoid Common Blogging Mistakes
Create a Better About Page
Develop Your Landing Pages
Build a Speaking Page
Forget About Metrics (for Now)
Part Four: Expand Your Reach
Kiss Marketing Good-Bye
Understand What's Not Important
Generate More Blog Traffic
Build Your Subscriber List
Promote Your Older Posts
Write Guest Posts
Give Stuff Away
Stop Losing Readers
Watch These Metrics
Embrace Twitter
Understand Twitter Basics
Don't Write Off Twitter!
Devote Thirty Minutes a Day
Get More Twitter Followers
Keep from Getting Unfollowed
Use Twitter to Promote Your Product
Set Up a Facebook Fan Page
Employ Consistent Branding
Be Prepared for Traditional Media
Part Five: Engage Your Tribe
Get More Blog Comment
Don't Respond to Every Comment
Keep the Conversations Civil
Develop a Comments Policy
Practice the 20-to-1 Rule
Monitor Your Brand
Defend Your Brand
Don't Feed the Trolls
Monetize Your Blog
You can add "How to" or "what is/are" before each chapter like how to defend your brand or how to monetize your blog or what are the metrics to watch etc and you can get the answer to it in the chapter.
The best part of the book Platform: Get Noticed in a Noisy World is you can skip few chapters from between for topics that you already know about or you can just skim through the chapters to go through few subheadings and not all of them.