The subtle art of not giving a f**k by Mark Manson provides a different perspective to live a happy life. The story of Hiroo Onoda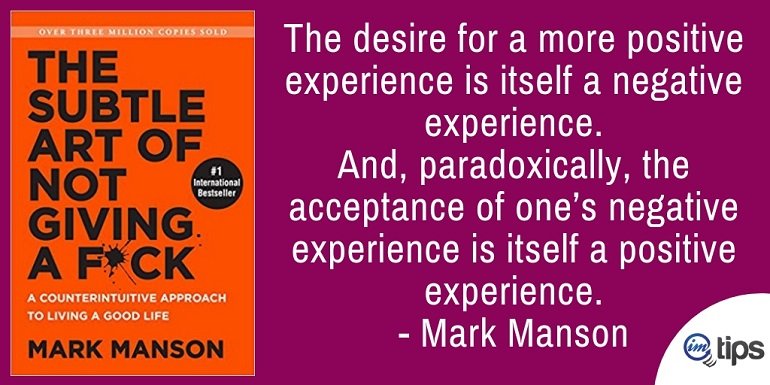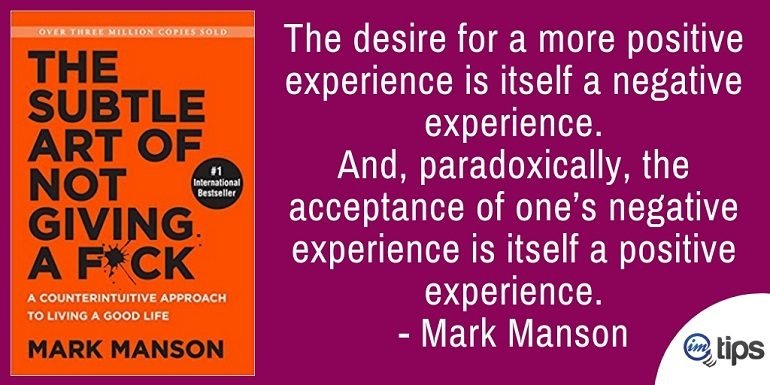 "The Subtle Art Of Not Giving A F*ck" by Mark Manson shares an approach to living a happy life, which is the most crucial aspect for everybody. It is in line with how you should be spending your time, energy, and money on things that matter which has also been authored by Greg McKeown in his book Essentialism – The Disciplined Pursuit of Less.
I agree with Mark Manson that we care about so many things in our life that aren't so important, and yet we go on "riding the problem horse" every day.
So, what does the book tell you then? It's simple. Stop riding the problem horse; just get off it.
You might think it's easier said than done. Mark helps you change your point of view towards addressing any problem.
Let me explain you with an example from his book that has inspired me to change my thinking.
The Story of Charles Bukowski – The art of not giving a f*ck to success
The very first example in the book is Charles Bukowski, a drunk loser. In Mark's own words, Charles was an "An alcoholic, a womanizer, a chronic gambler, a lout, a cheapskate, a deadbeat, and on his worst days, a poet." He worked as a letter-filler in a post office who would spend most of the money after booze, gambling, and women.
During the night when he would drink alone, he would hammer out his poetry on his old typewriter. He spent 30 years this way. When nobody took an interest in Charles's poetry, a small publishing house offered him a contract.
Charles had two choices –
Either to stay in the post office job and go crazy, which he already was for 30 years.
Play on the typewriter or starve – he chose to Starve.
Within three weeks, he wrote his first novel called "Post Office" that he "Dedicated to Nobody". Yes, he wrote this on the dedication page.
Bukowski made it as a novelist and poet. He published six novels and hundreds of poems, selling over 2 Million+ copies of his books. His popularity defied everyone's expectations, particularly his own.
What's the point here? What would anyone learn from a drunkard?
The point is "Don't Try".
Even though Charles rose to fame and became a successful author, he never aspired to be one in the first place. He knew that he was a failure. So, he accepted the fact and started writing honestly. He was never determined to be a successful writer. However, he was just what he was and was comfortable with his failure.
Even after being a successful novelist and a poet, he didn't change. He would still abuse his audience, who showed upon poetry readings. In short, success doesn't self-improve an individual.
Now, that is the point of the author, too, here in the book.
Our modern society is obsessed with unrealistic positive expectations. Be happy, be positive, be smart, be this, be that, and whatnot. We were trying to be what we are not is reminding yourself that we lack certain things.
You stand in front of the mirror and start repeating, "you are beautiful & happy" because you feel you aren't beautiful and happy already.
This book explains that no happy person needs to stand in front of the mirror and say those things because you are so glad in your way. The only thing is you haven't addressed and accepted your beauty and happiness in the way they are.
If Bukowski would aspire to be a successful author right from his childhood, then he would have ended up being something else.
This book walks you through complex topics of life in a beautiful way with real-life stories.
Read another one. It is my favorite too.
The Value of Sufferings – The Story of Hiroo Onoda
On December 26, 1944, Second Lieutenant Hiroo Onoda of the Japanese Imperial Army was deployed on the Lubang island in Philipines. His orders were to stop the American forces, stand and fight till his last breath. Hiroo and his soldiers knew it was a suicide mission.
In 1945, the American troops took over the Lubang island, killing all the Japenese soldiers except Hiroo Onoda and three others who were hiding deep in the jungle.
The war came to a dramatic end when the United States dropped atomic bombs on Hiroshima and Nagasaki and Japan had to surrender. Thousands of Japanese soldiers were scattered hiding in the jungle, unaware of the war coming to an end. The US, in collaboration with the Japanese government, had to throw leaflets all over the Pacific region, announcing that the war is over and its time to go home.
On the other hand, Hiroo Onoda believed it to be fake and a trap set by the US military to know their whereabouts in the jungle. Five years went by. Hiroo and his men became a problem for the Philippines government. New flyers that stated, "Come out, the war is over, you lost" were spread across the island. Hiroo and the company ignored them too.
In 1952, a final effort was made by the Japenese government. Onoda still refused to agree and believed it to be yet another trick of the US military.
The war, his superior's order to fight, and never surrender was still on for Onoda. From 1959 to 1969, two of Onoda's soldiers got killed in a shootout by local police, and one of them surrendered.
Hiroo Onoda was all alone now.
In 1972, the Japanese & Philipines government sent search parties to find Hiroo Onoda, who was now a Myth, a Hero, and probably a Ghost to the rest of the world. They found nothing.
After a series of failures by the governments and international forces, in 1972, an unarmed and untrained hitchhiker named Norio Suzuki took up the task to find Hiroo Onoda. Suzuki himself was a misfit in the strict Japanese cultural norms and society. He was a bit hippie, a school dropout, an explorer, sleeping on park benches, volunteered farms for food, and donated his blood to pay for places to stay. Suzuki was nuts.
Suzuki found Hiroo Onoda in just four days. Suzuki's strategy was to "shout out Hiroo Onoda's name and tell him that the emperor was worried about him".
Both Hiroo Onoda and Norio Suzuki chased false visions of glory with an excellent adventure. Both were heroes in their own stories. One was obeying an order for 30 years to never surrender in a phantom war of a dead emperor, and the other one was on the adventure of finding three things a bear panda, Hiroo Onoda, and snowman in the Himalayas.
The author, with the example of Hiroo Onoda and Suzuki, explains that we humans dedicate a large portion of our lives to useless or destructive struggles or say the cause. We can't imagine the battle of Hiroo Onoda's survival for 30 long years on an island in a jungle eating animals, killing peoples just to leave by an order "never surrender". The same is with Suzuki too.
Hiroo Onoda later in his life in Japan (in 1974) said he didn't regret anything. Instead, he said he was proud of what he did for 30 years on Lubang. Even Suzuki, without money, friends, family wandering nowhere, didn't regret any of these. They were doing what they were meant for. They both chose their sufferings. It said something to them immaterial of how difficult it was to them. They kinda enjoyed it in away.
So, Mark yet again addresses a complicated thing – If problems in life are inevitable and the suffering is unavoidable, then we should not ask, "How do I stop suffering?" instead, we should ask, "Why am I suffering?" "What is the purpose of all these sufferings?"
Another example is from the Music Industry titled "The Rockstar Problem". Here, the author has explained how Dave Mustaine, who formed the legendary heavy-metal band "Megadeth" escalated to success and was still unsatisfied. Dave was one of the most brilliant and influential musicians in the history of heavy metal music. The second one is Pete Best, who was kicked out of the famous band "The Beatles" and still found peace in his life.
The book compares the bad and the good values that we carry throughout our lives and how we evaluate them. You can read such great real-life examples of success and failures in this book.
What does "not giving a f*ck" mean?
Not giving a f*ck does not mean being indifferent; it means being comfortable with being different.
To not give a f*ck about adversity, you must first give a f*ck about something more important than difficulty.
Whether you realize it or not, you are always choosing what to give a f*ck about.
I would like to share a similar TEDx Talks Video by Sarah Knight on The Magic of Not Giving a F*ck.
The above video defines a similar tone of the subject "Not Giving a F*Ck" just as Mark Manson's book but in a humorous way. Sarah Knight advises how one should make a "F*CK Budget" (Yeah, seriously) monitor whom and when to give a f*ck and the vice-versa.