This book has changed the way I see at opportunities now. A must-read book for every entrepreneur and more so for those who are doing jobs.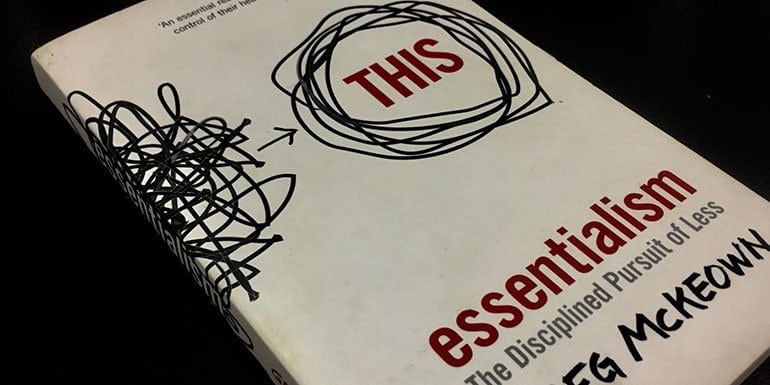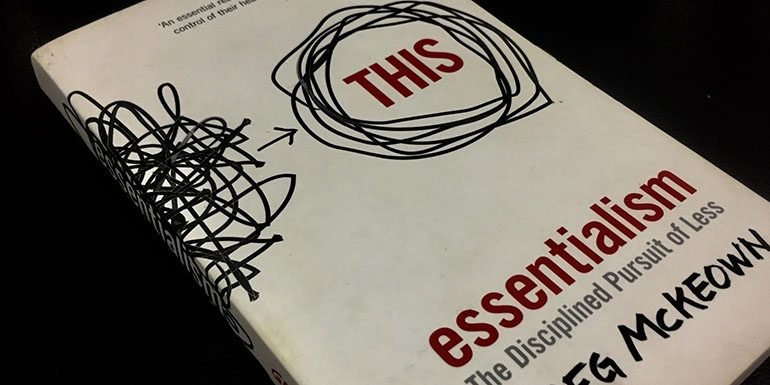 The book "Essentialism – The Disciplined Pursuit of Less" has changed the way I see opportunities now. A must-read book for every entrepreneur and more so for those who are doing jobs.
This first graphic on the 6th page of the book sums up the complete book and explains everything.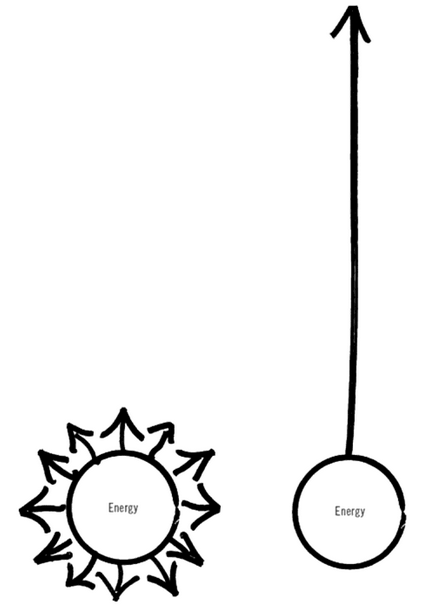 We all focus on many trivial things. How doing a few but vital things with the right focus can help us achieve a lot more. I liked this picture so much that I have set it as my wallpaper.
There are many examples of highly successful in every profession like leaders, journalists, politicians, lawyers, doctors, investors, athletes, artists who have managed to achieve more by doing less. I will share a couple of experiments from the book that has made a lot of difference to my thinking in many ways.
Example1: Price Vs. Value of Item
The author shared an experiment by a Nobel prize-winning researcher Daniel Kahneman.
Randomly gave coffee mugs to half the people and were asked how much they will be willing to sell it for? The other half was asked what they will be ready to pay for the mug?
People were not willing to sell for anything less than $5.25, but those who were asked to purchase were offering it in a range of $2.25 to $2.75.
The ownership adds more value to the object.
The experiment had an instant effect on me. I value so many more things that I own that at times I feel tough to let it go.
As an example, I couldn't sell GlobalDevelopers.net because it was my first website. I had a domain registered for ten years, and in 2014 finally had to let it expire.
I value websites that I own, but if I had to purchase them now, I might not spend a dime.
Example2: Decision Based On …
I couldn't resist sharing this example.
You spend $100 on a ticket for a weekend ski trip to Michigan. Several weeks later, you buy another $50 on a ticket for a weekend ski trip to Wisconsin. You know for sure you will enjoy Wisconsin ski trip more than Michigan ski trip.
As you put are putting your Wisconsin ski trip in your wallet, you notice both the tour is for the same weekend, and it is too late for you to sell, return or cancel.
Now which destination you will prefer to go?
More than half of the people opted for the expensive trip though they will enjoy less because they want to waste less money.
My choice of destination was also more expensive.
If the options were to pay $150 and choose any one destination, more people would select Wisconsin because they will enjoy more in Wisconsin.
The decision is not based on what we will enjoy, but where we waste less.
Also read:
Rich Dad Poor Dad has changed my view towards investing and the way I look at assets and liabilities and how they mean differently to me now
Non-Essentialist Vs. Essentialist
There are many examples in the book that will make you think about what you are doing and what you should be doing.
Let me share a few vital differences that the author has pointed out between a non-essentialist and an essentialist. See if you are an essentialist?
| Non-Essentialist | Essentialist |
| --- | --- |
| I have to | I choose to |
| Everything is essential | Everything is non-essential |
| Views opportunities as equal | Distinguishes the vital few from trivial many |
| How can I do it all | What can I go big on |
| Is too busy thinking about life | Create space to escape and explore life |
| Is overwhelmed by all information | Finds essence of information |
| Thinks sleep is luxury. | Knows sleep is a priority. |
| Has a vague mission and vision statement | Has a strategy that is concrete and inspirational |
| Says yes to everything | Says Yes to things that matter |
| Sees boundaries as constrains | Sees boundaries as liberating |
| Forces execution at the last minute | Practices of early preparation |
| Does more | Brings forth more |
| Start with a big goal and gets small results. | Starts small and get significant results |
| Worries about the future or stresses about the past | Enjoys the moment |
And many more such comparisons of non-essentialist to an essentialist.
Final Thoughts
Essentialism is a habit that requires a clear and concise routine. The book will help you make a move from being a non-essentialist to an essentialist, which is a mantra for success.