How to point a Godaddy domain to siteground hosting. Screenshots to get nameservers in Siteground and edit DNS settings in Godaddy.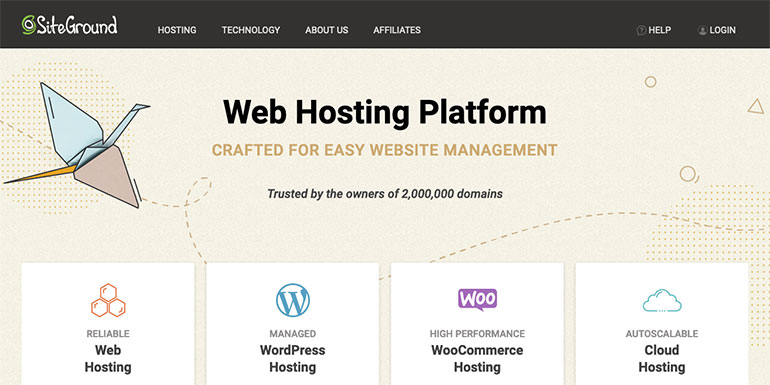 If you have a domain in GoDaddy and want to use it to host a website in SiteGround, you can do that by changing the nameservers of the domain in Godaddy to the Siteground's nameservers. It may sound scary at first, but it isn't. The whole process includes just a few clicks, and you are done.
I will show you exactly what to do (with pictures). I can assure you that you will be able to successfully point your domain from GoDaddy to SiteGround in the end.
So, without much ado, let's start. Before we start, I would need you to keep your GoDaddy and SiteGround account login details handy. To change the nameservers first, we need to locate them in the SiteGround account.
Find SiteGround Nameservers
Log in to your SiteGround hosting account. Click my accounts tab on the main menu. You will find nameservers in the information & settings section with corresponding IP addresses. Copy them. Refer to the example image below and see how it looks like.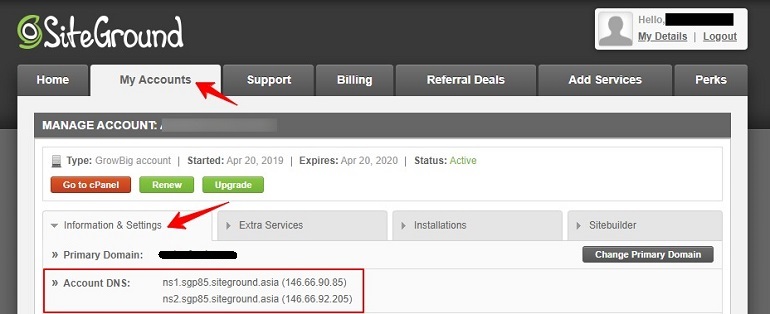 These nameservers from SiteGround should be changed for the domain in GoDaddy.
Locate DNS Settings in GoDaddy
To change the DNS settings in GoDaddy, you must have access to the management tool. Log in to your GoDaddy account. Click my products under the account section. Refer to the example image below.

On my products page, you will see all domains configured in your account. In front of each domain, there are two links – DNS and Manage.

The manage button will take you to the domain settings where you can change the nameservers within GoDaddy to point to the SiteGround hosting or any hosting for that matter. Moreover, we can use the DNS link as well as it takes directly to the nameserver section.
Also read:
How Cloudflare works? How Cloudflare differs from other CDN? The advantages and disadvantages of using Cloudflare? When Should a site use Cloudflare?
Change Nameserver for the Domain
When you click the DNS link, it will take you to the DNS management page for the domain. Click change.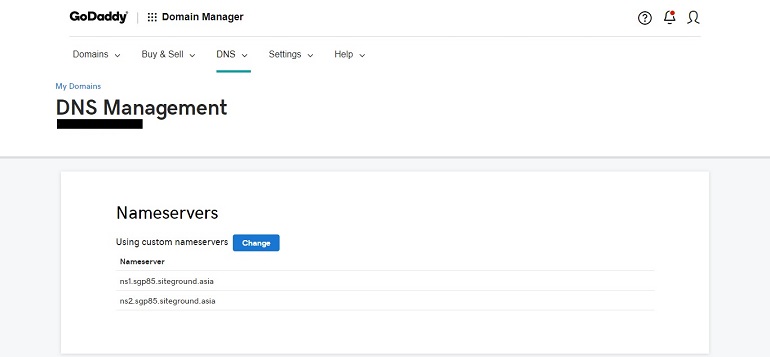 Select nameserver type as custom. Enter both nameservers copied from SiteGround in for the domain in GoDaddy and click save button.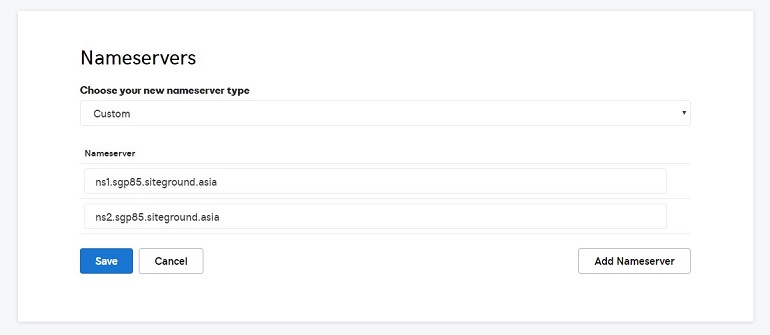 It can take 24 to 48 hours for the changes to be effective and your domain to start serving from Siteground now.
Once the domain points to your siteground hosting, install the SSL certificate by Let'sEncrypt. Moreover, you can install WordPress and start blogging.