Get Rich Click by Mark Ostrofsky' is can guide you to find what you are passionate about and use Internet to make it a business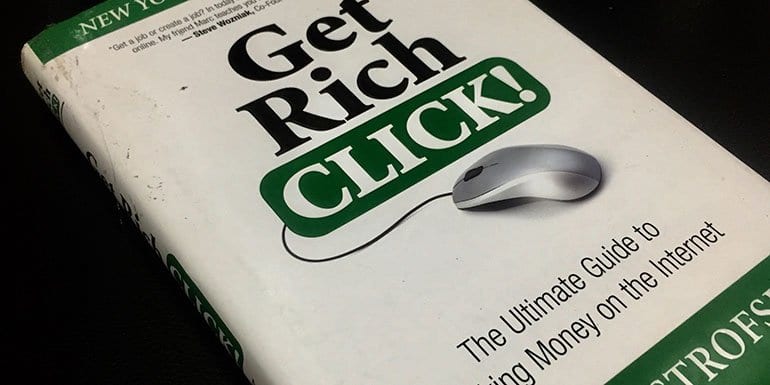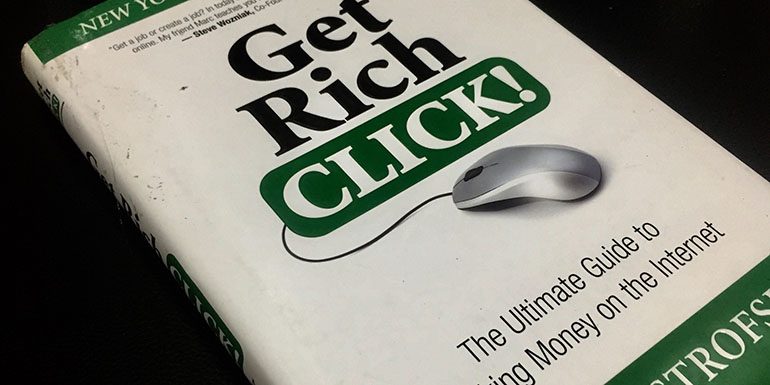 The book Get Rich Click is actually an Ultimate Guide to Making Money on the Internet. It has changed the way I see money-making opportunities online. How you can even make money just with a domain name or how you can make money with almost anything when it comes to online. Find something you are really passionate about and the Internet can help you make a business around it.
A must-read book for those who want to be doing business online.
knowledge is the currency of the Information Age
The book helps with
The GetRichClick mindset or business mindset of making money online.
Search engine marketing to find the right keywords and rank well for them.
Affiliate marketing and how to unleash the potential of Clickbank.
Building traffic to websites with domain names.
Doing content marketing the right way.
Social media where more money doesn't always win but creativity does.
eCommerce and how to find the right products to sell.
Opportunities in Mobile app development.
Video marketing the future of marketing.
With success stories in each of them and how people have managed to do it all. These aren't studies of rich people but are success stories of people who have managed to go from rags to riches by creating a website or a game for mobile phones or selling stuff on eBay.
Mark Ostrofsky's Secrets to Success
Mark Ostrofsky has concluded his book Get Rich Click with his secret to success and it is a must-read for everyone. As he writes
"They are on target. They make all the difference."
And boy they do make a lot of difference.
Know what you don't know – Find out what you don't know and bring in the best people who have the knowledge you lack.
Learn from the best (and never stop learning) – Learn from people who are smarter than you and who have made the mistakes and knows the game well.
KISS or Keep it simple silly (or Stupid) – Don't try to be next Facebook or Google. Think smaller ventures that do make money and require little to no investment and can be done over and over again.
Don't get caught up in "it's already been done" thinking – There is always a scope for the second player in market else we would have one make of car in the market or one brand of computer.
Pay for the best person you can afford – One employee of ₹40k is worth more than two ₹20k.
Hire the right attitude – Hire people who have a great personality, energetic and enthusiastic about life.
Hire your weakness – Hire others that have the skills that you don't.
Do what you enjoy and stick to what you do best – When you do things that interest you and find interesting and fun, riches will come in more ways than one.
Ask questions, cultivate contacts – To be successful in business, you must never stop asking a question and doing your own research.
If at first, you don't succeed … – If one approach doesn't produce the outcome, come at the situation from a different perspective. Creative flexibility is a huge asset.
A graphic from the book
This graphic in the book tells everything about the book.