Email vs. social media engagement experiment to see if email marketing is really dead or it is still worth considering?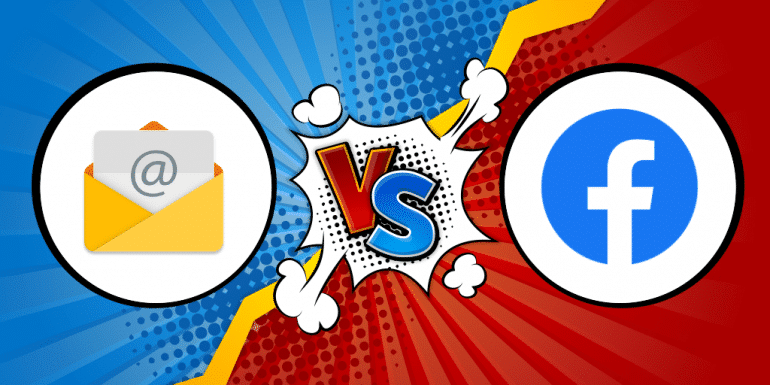 I did a straightforward and yet elementary experiment of social media channel engagement vs. my blog's email subscribers engagement to find out which marketing channel works and is email marketing really dead?
The experiment is simple, and I am sure anybody can do it as well. You won't need to spend any money to conduct this experiment, and I am sure you will be surprised to see the results.
However, before I share the experiment, as well as how you can also do the same experiment, let me share a few lines about email marketing and social media marketing.
When it comes to digital marketing, there are tons of channels one can use to spread a message. Depending on your message, some mediums may prove to be more effective than others.
Currently, the most popular methods include search engine marketing (which includes both SEO and PPC), Email Marketing, and Social Media Marketing.
Each has its unique advantages for businesses to reach a wider audience. Today we will only focus on email and social media marketing.
So let's look in brief about each, aka email and social media marketing.
Social Media Marketing
Experts have hailed social media marketing as the fastest growing marketing tool of our time. Its steady increase in the marketplace has given businesses a new way to connect with customers.
The Key Benefit of Social Media Marketing
The advantages of social media marketing include allowing positive advertisement for a brand and support peer reviews. Most companies that create a Facebook page, for example, have the pleasure of being "liked" by a customer.
That approval of a product or resource is then seen by thousands of networked friends, which will instantly give more visibility of your brand to the public.
Twitter, Instagram, or Pinterest are among the top social media programs. They allow advertisement options for businesses that generate results.
Millions of people are spreading their approval of a product, celebrity, or brand, and spreading it to millions of other users, sometimes overnight.
The Use of Social Media
Most consumers today use social media to discover new products and share their approval, and sometimes disapproval of a product.
However, even with disapproval, companies have the chance to immediately respond and turn a complaint into a compliment in full public view.
Minutes can seem like days on the internet if a complaint is left unanswered, which will further damage a business's reputation if not dealt with immediately.
Social Media generally can better suit entertainment, food, beverage, or even local business brands. Some disadvantages of Social media are that it's individually accessible to a particular age group.
Research shows that 89% of Internet users aged 18-29 are using social media and also are exposed to company advertisements.
Older age groups are slowly increasing; however, the majority still generally depend on search engines or basic methods for finding new businesses.
Email Marketing
Some people have given up on email because what they used to do that netted customers hand over fist no longer works. Assuming "email is dead", these marketers have wrongly given up on email marketing.
Email scams and lack of visual content can sometimes drive an email marketing campaign to rock bottom. With the spotlight on Social Media and SEO, email has wrongly taken a backseat.
Experienced marketers know that merely evolving strategies to meet new demands is the best way to revamp previously working tactics.
How Can Emails Revitalise Your Marketing Strategy?
Building email campaigns effectively, surprisingly mimics other strategies that are working. One of the top complaints about an email from recipients was the content was not relevant or personal.
If you receive email from a pet supply store about how their deals on "big dog treats" were the best around, yet you had a miniature poodle, the result was to block those annoying emails.
Email marketers now understand to be heard; they have to provide relevant content, just like SEO and Social Media.
The best way is to start segmenting your email database into 'like' demographics and targeting those consumers that fall into the same categories for more personalized content.
For service or non-retail businesses providing exciting and readable content should be the first concern. Relating personal details or stories is one of the best ways to engage people interested in you or your company and providing subtle informative text within those stories.
My Experiment: Email Vs. Social Media
I sent greetings for Eid-ul-Fitr to my blog readers, family members, friends, and online friends using multiple channels.
For family members, I used the phone and SMS. For close friends, it was via social media platforms, mainly Facebook. However, for blog readers, it was through email for all my subscribers, along with the share on FB Pages.
The response to the greetings reveals an astonishing fact. Email Marketing Crushes Social Media Marketing by a considerable margin.
And I am not considering the dismal response I got for sharing it on my FB page. I am talking about uploading an image on my timeline and interacting with my school, college, and past colleagues.
Facebook saw quite a few responses from my close friends, reverting. It is highest among social media platforms. However, I expected a lot more responses on Facebook because it is where all my personal friends are online, and we have a lot of interaction on FB.
The greetings Email I sent out to my email list, received thousands of replies and best wishes.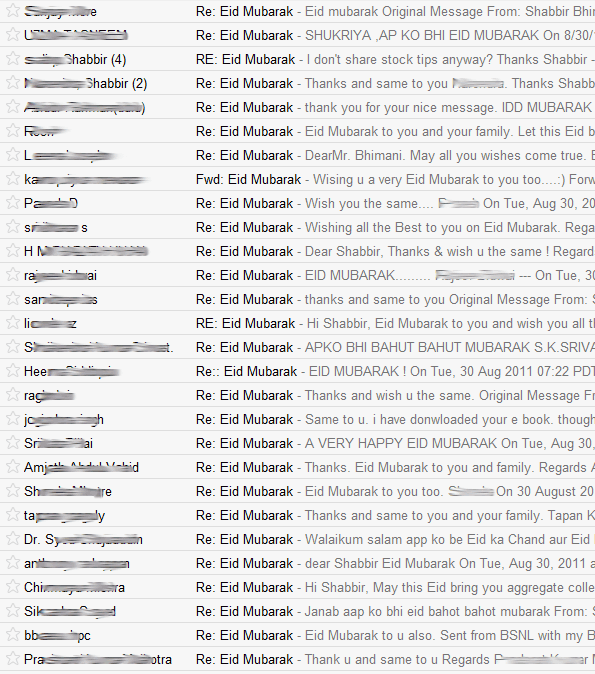 Mathematically email lists generated 250% more responses than social media.
How You Can Conduct the Same Experiment
Moosend offers free their full email marketing options for up to 1000 subscribers. So now, you don't need to spend anything upfront for email marketing. One thousand subscribers are a good number of subscribers for the experiment.
So head over to Moosend and sign up for a free account. Then add the forms to your blog and let the subscribers grow for some time.
Then in the next new year, send greetings to your subscribers as I did along with a personal timeline update on Facebook. However, keep your email list active by sending them regular updates as well.
See the response and engagement rates yourself.
Moreover, if you are my blog subscriber, you will definitely see such greetings a few times a year. New year, Eid, Republic Day, Independence day, etc.
Final Thoughts
You can start growing your email list now. Email marketing is compelling if you are willing to do it. The problem is people ignore it.
You should focus on social media marketing but not at the cost of email marketing? It's not either-or, and one can opt for both.
Focus on growing your email lists with the help of social media. It is one of the main reasons I have my email signup form in a much more prominent position on both blogs than the social media profiles. You can still link to your social media profiles from somewhere, but it is always the email signup form that should have the most prominent position.
Social Media Marketing works best when you add a substantial viral factor in the content, but still, the user interaction with your content slowly but surely phases out.
Email Marketing is the real significant form of marketing that can help drive engagement. It works for every kind of business.