Download free images from these websites. No need to pay for images any more. Thousands of images in hundreds of category available for free to download.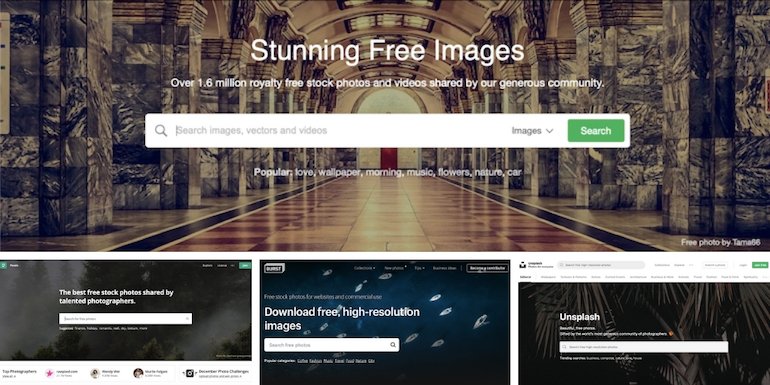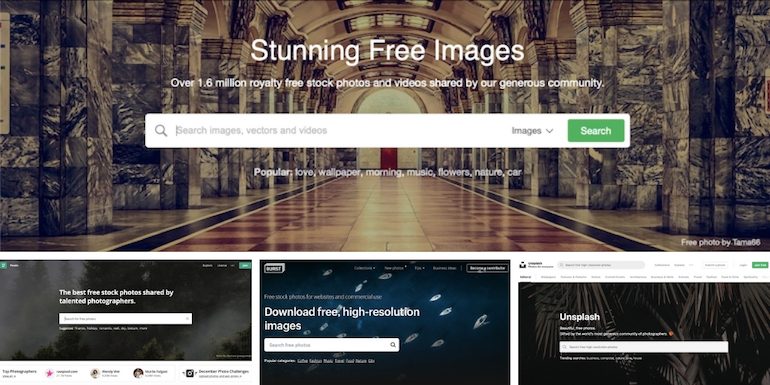 We all download images. Be it in a blog post or on a YouTube video as thumbnails or even in the PowerPoint presentations.
But first, let us understand the difference between free and Royalty-free images.
Free Vs Royalty-Free Images
Royalty-free images are not exactly free though the term is confusing. There is no royalty one has to pay for each use of the image is royalty-free.
Still, a one-time payment for an image has to be paid & then one can use it as many times as needed.
The "royalty-free" means that you do not have to pay a royalty to an owner every time you use it.
So even if you are paying for images, one has to be sure what is the licensing terms for the image.
Free Images Download Sites
There are tons of free image websites where one can download and use images for free. I am sharing a list of sites that offer images totally free to use.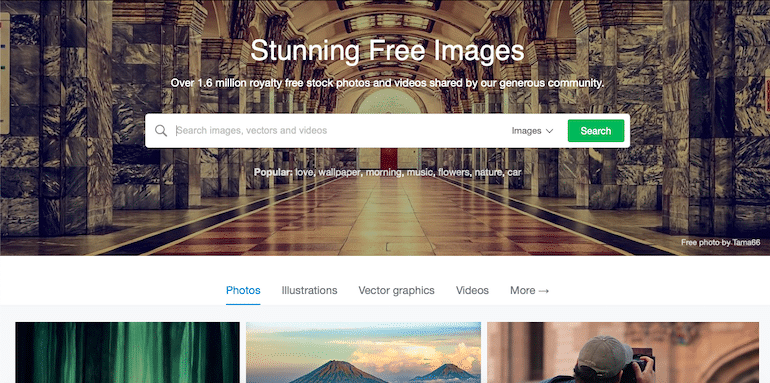 Pixabay is one of the best image gallery websites online. It's free. And offers the biggest collection of high-quality images. They have free video clips, illustrations, and vectors too.
Moreover, Pixabay allows the user to select images based on filters like size, category, photographer, and camera type. This site is best for web designers, online marketing professionals, bloggers, and content writers.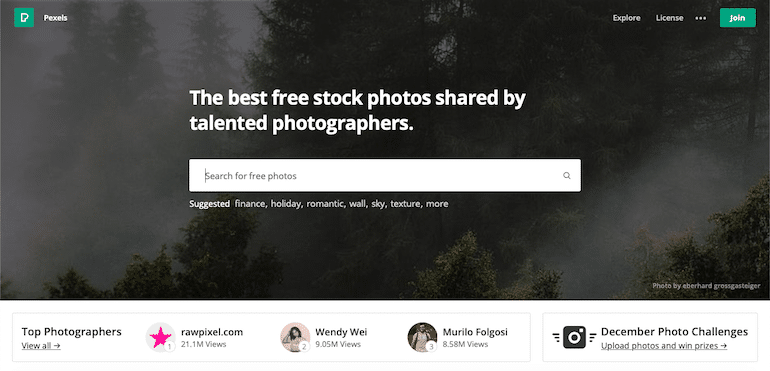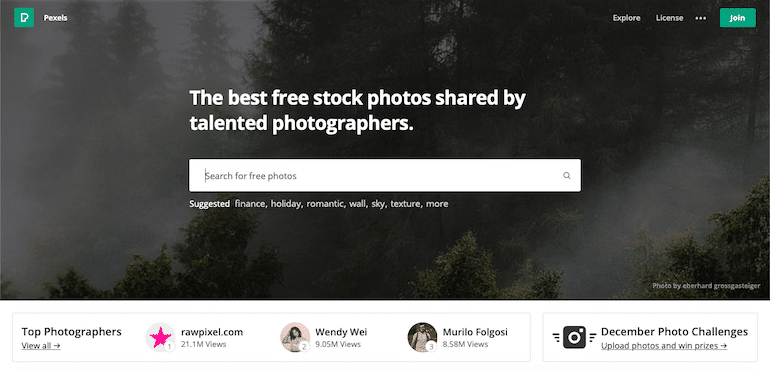 Pexels has some really good collection submitted by talented photographers. Empowering creators is the motive of Pexels. Designers, artists, writers, bloggers, and other niche creators get access to high-quality images.
They can be used in their creative work. Individuals can also upload their images and artwork for other users and community members to use it for free.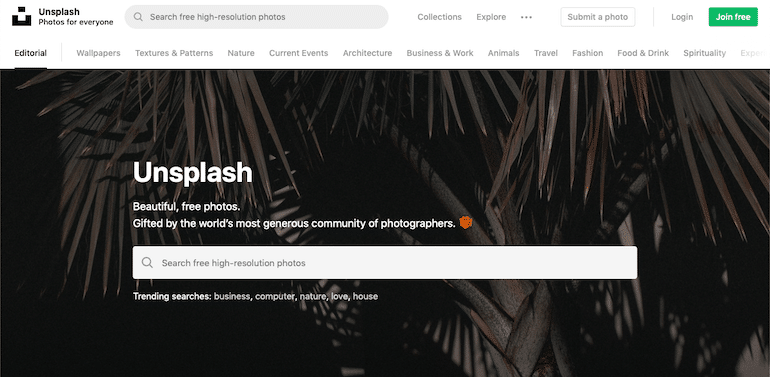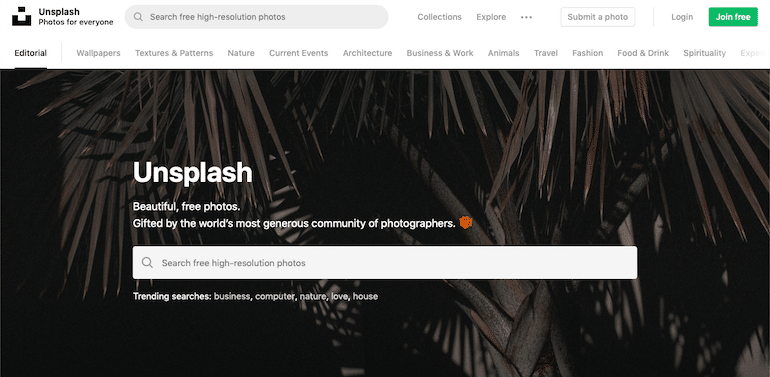 Unsplash – Photos for everyone. It has acquired a strong place in the image marketplaces with its wide range of categories and pixel-perfect shots. There's a photo submission option too with Unsplash.
One can get download all kinds of images in textures, patterns, nature, current events, architecture, business, film, animals, travel, foods, drinks, fashion, spirituality, and more. Try it today.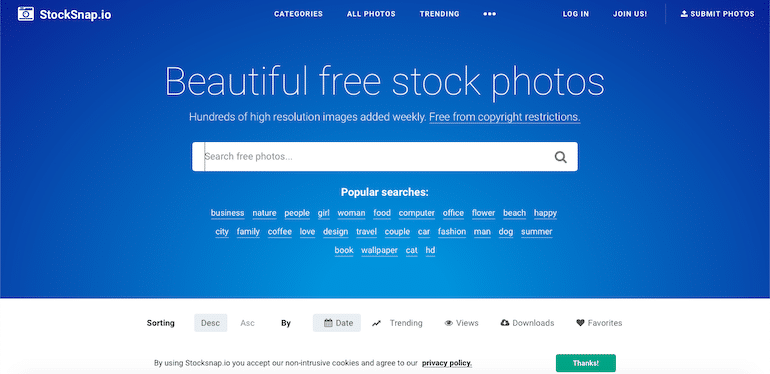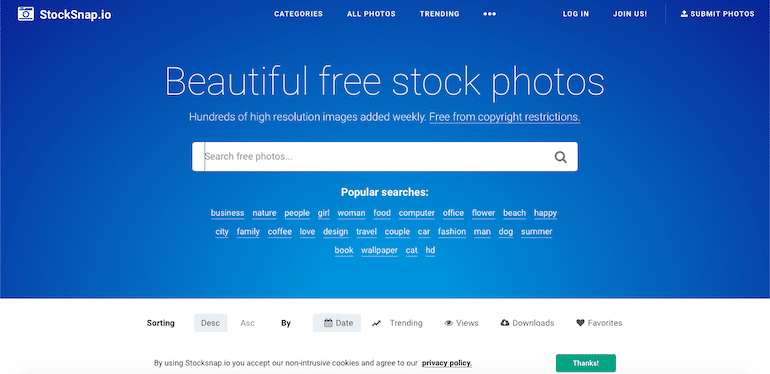 StockSnap is similar to any free stock images website allowing users to download beautiful images. But there are other reasons that make StockSnap altogether different from others.
For example, users can sort images in ascending or descending order. They can filter images by date, views, downloads, and trend parameters. One can also tag an image as a favorite.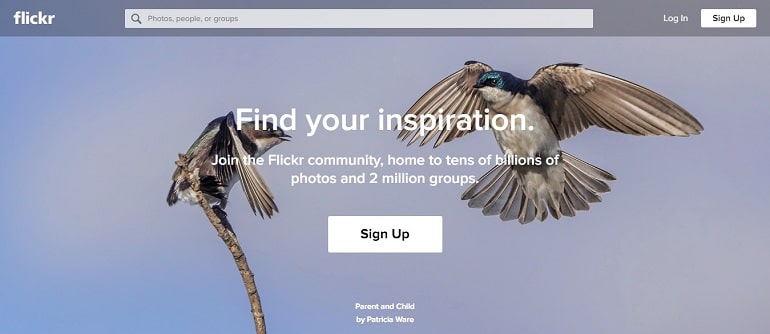 Flickr is a substantial image sharing site with a ton of free images. To date, it has garnered 377 million views and 1.3K image tags. They have community groups with thousands of members sharing images and video media with each other.
For advanced features, a user needs a Flickr Pro account. It helps to see trending photos, best performing, and the latest images over time. Otherwise, it's free to use.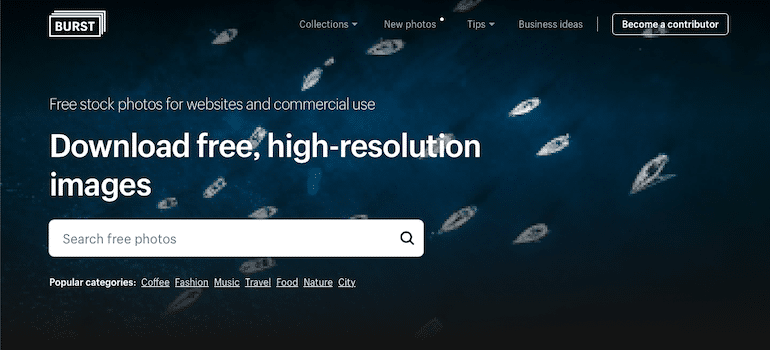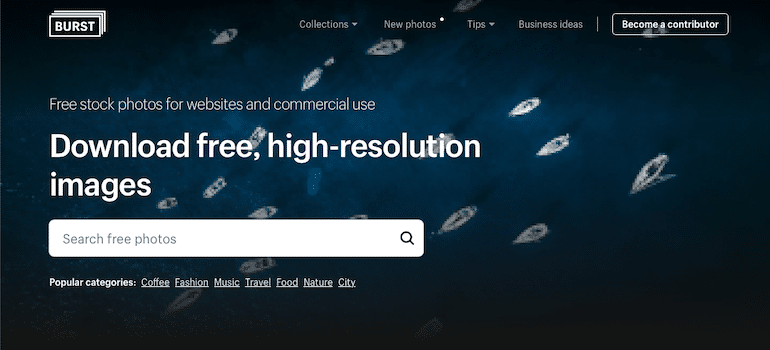 Burst by Shopify focuses on high-resolution free stock images. It has very many interesting categories like makeup, yoga, office, baby, backgrounds, money, and more.
There's a New Photos section that shows new high definition free images added every week. Users can browse latest photos, top downloads and staff favorites based on categories like coffee, fitness, women, fashion, men and much more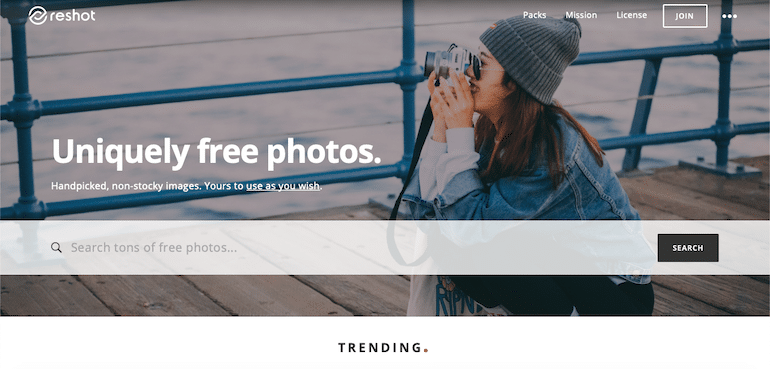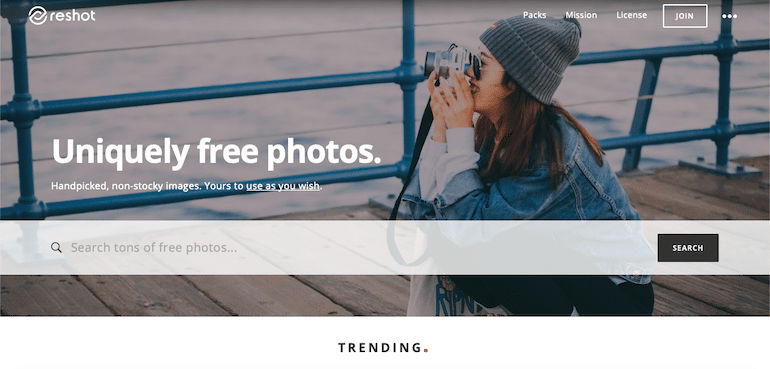 Reshot has a huge collection of hand-picked images. If you are a pixel perfectionist and eyeing quality over quantity then go for Reshot. They make every single image perfect and strive to continuously evolve as to how an image can be even better.
It's an ideal platform for emerging photographers to share their creative work free. Individual users or agencies in need of quality images can explore Reshot for personal or professional usage.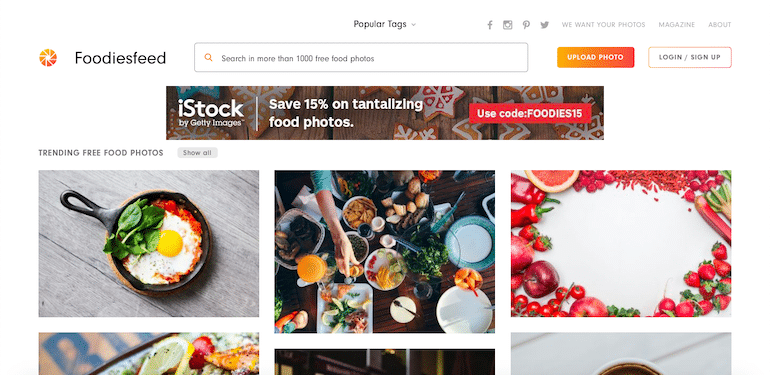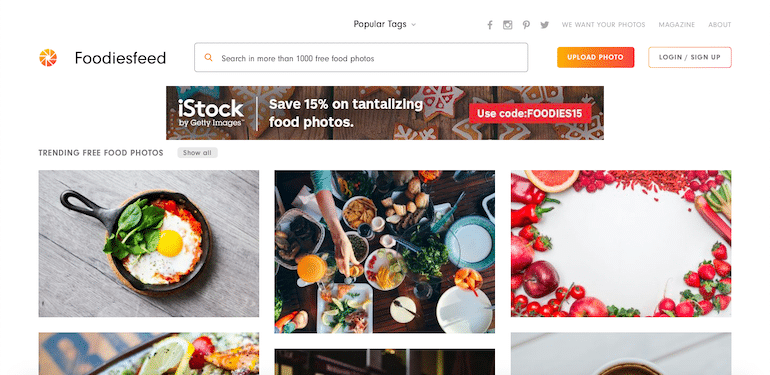 Foodies Feed is free food stock pictures site. If you are a food blogger, running a cooking channel on Youtube, or have a website related to food. Here at Foodies Feed artistic food photographers share their pictures for free which anyone can download & use them for commercial purposes.
This site is exclusive for creative professionals who want excellent food pictures for mobile app development, social media & advertisement.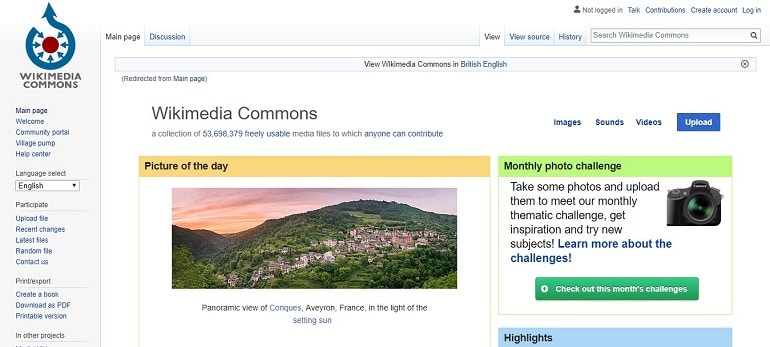 Wikimedia Commons has officially more than 53,698,379 free usable images and video files. Anyone can contribute to and/or reuse them. Using the index on the right side one can filter image by topic, location, type, author, license, and source.
More creative work can be found in Meet our photographers and Meet our illustrators' section. Wikimedia renders Picture of the Day and Picture of the Year too. If someone is new to Wikimedia Commons they can start with Featured pictures, Quality images or Valued images.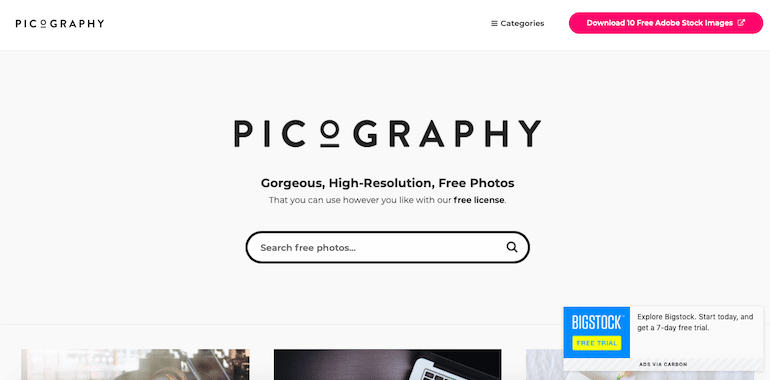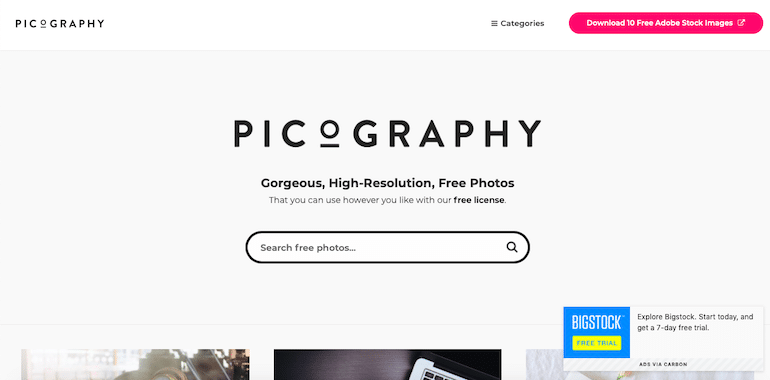 Beautiful and HD free photos are what one requires in a design, blog, videos, or any creative work. And Picography executes it brilliantly. It also offers 10 free adobe stock images to new users.
Above all when you visit them scroll at the bottom of the website for trending hashtags to find fresh new images. And if the user is registered with ShutterStock he/she gets extra discounts with promo code.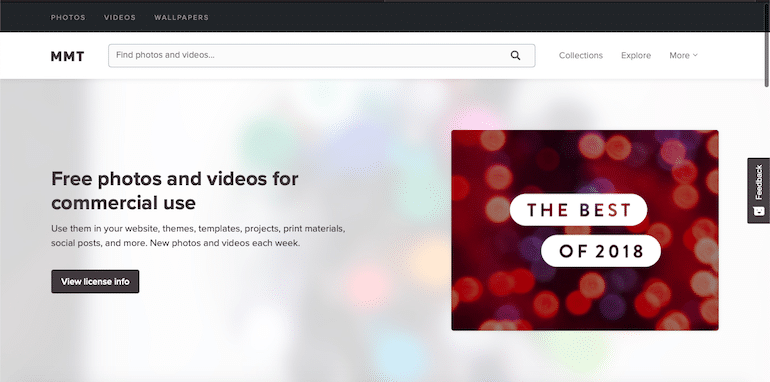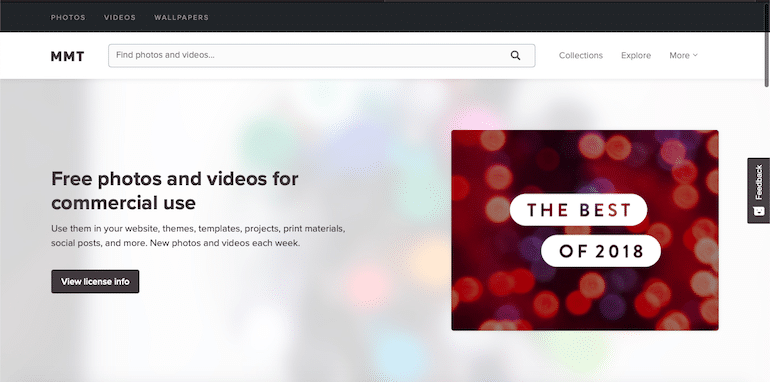 MMT aka MMTStock has featured a collection of photos, videos, and wallpapers. If one can't find the desired image then go for All Collections. Then there is Categories, Tags and Colors option for the user to find images they would be looking for.
This way photo search becomes easy and user-friendly. As a token to recognition, MMT features users who use their images in their website, themes, projects, blogs, etc.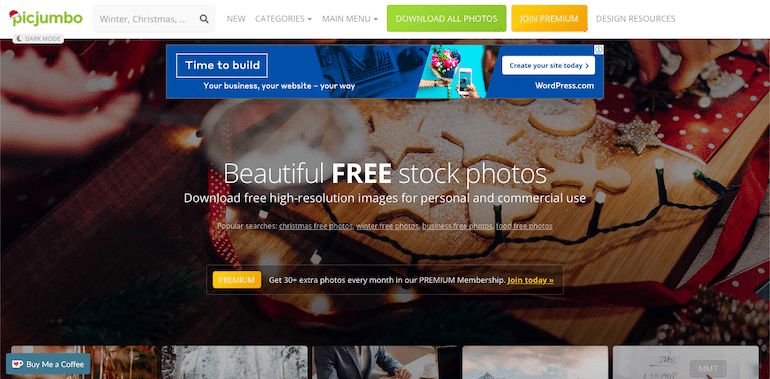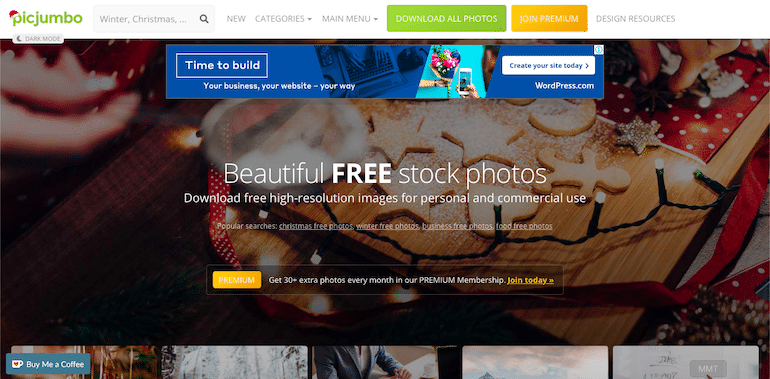 Download tons of free stock images for personal and professional use at Picjumbo. They offer free stock images without watermarks.
From landscape to nature and from object to human figures, one can find all types of images. Picjumbo is a community of generous photographers and travelers as loyal contributors to its largest collection.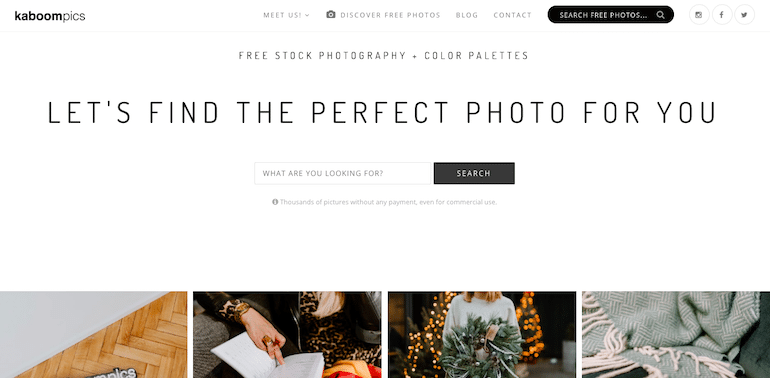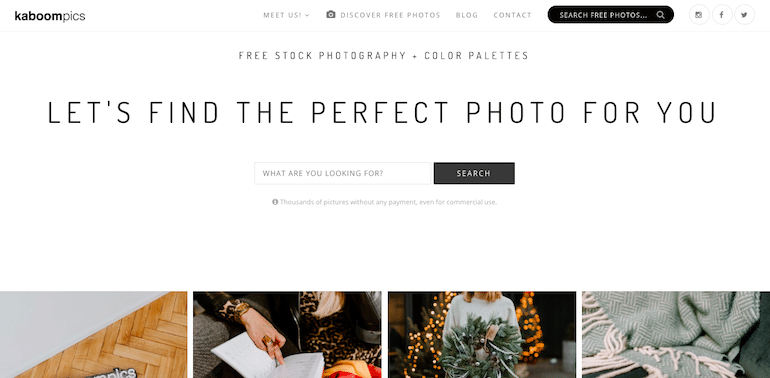 Alike other image sites KaboomPics offers free photos to download. An interesting thing about KaboomPics is it offers a collection of portfolio photoshoot images.
For example, the Street Book Fair link consists of images on books, fairs, street, market, bazaar, Spain, Madrid with tags. Moreover, it also features the photographer's name in the collection. Worth trying it!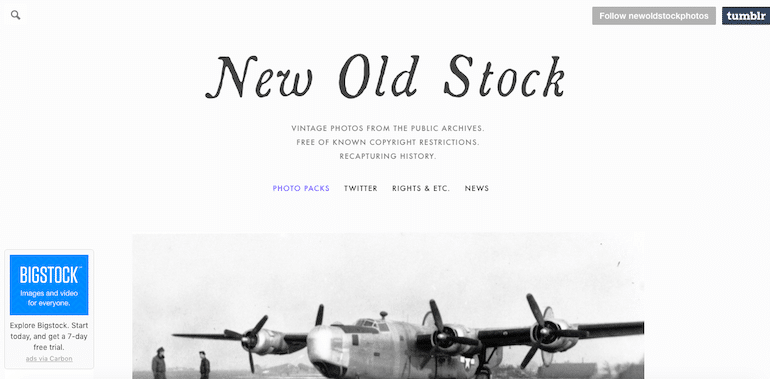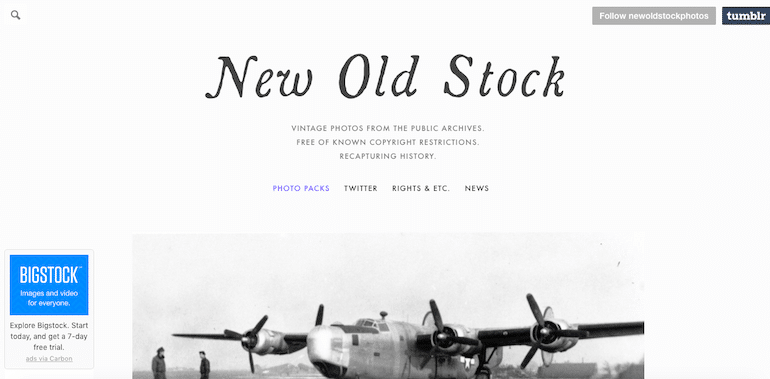 If you are searching for Vintage photos then New Old Stock images won't disappoint you. The vintage photographs on this website are a collection of public archives.
Upon clicking the link, the user is either redirected to Flickr or Tumblr. Here one can see different variations of the same image that are downloadable. Enjoy historical images with New Old Stock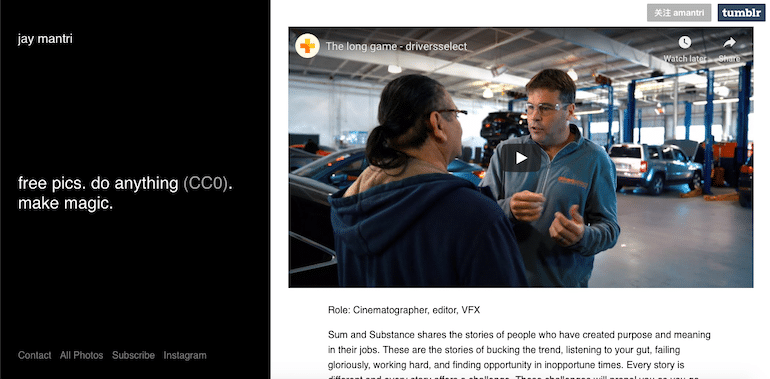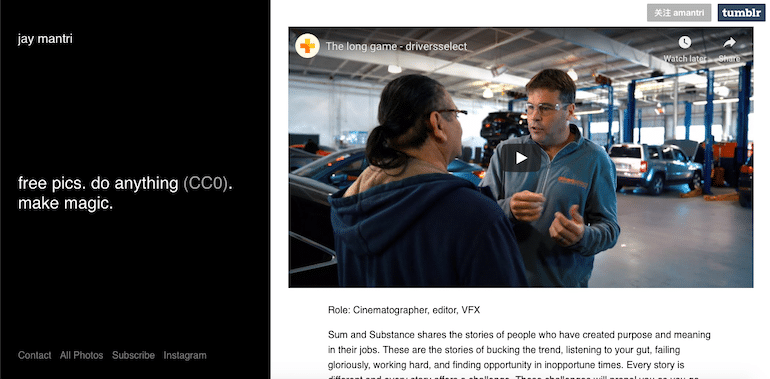 The user-friendly interface of Jay Mantri makes photo downloading easy for users. This particular trait is what makes this website clickable. The concept of Jay Mantri is plain and simple – the user lands on the site, then click the image and download it.
You need to keep scrolling down for more fresh photos. No fancy categories or tags and neither complex search. They upload free stock pictures every Thursday which you can use absolutely free.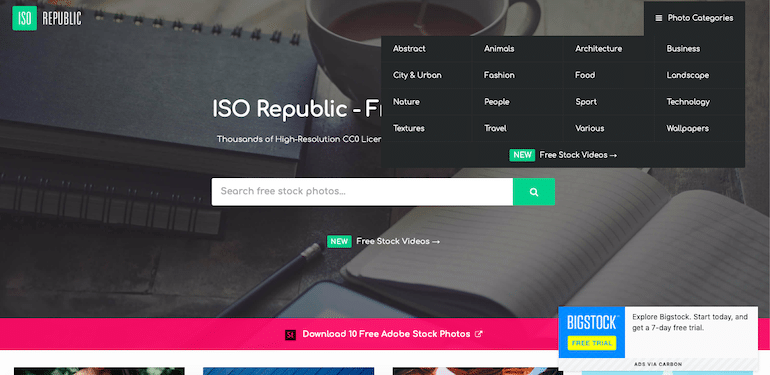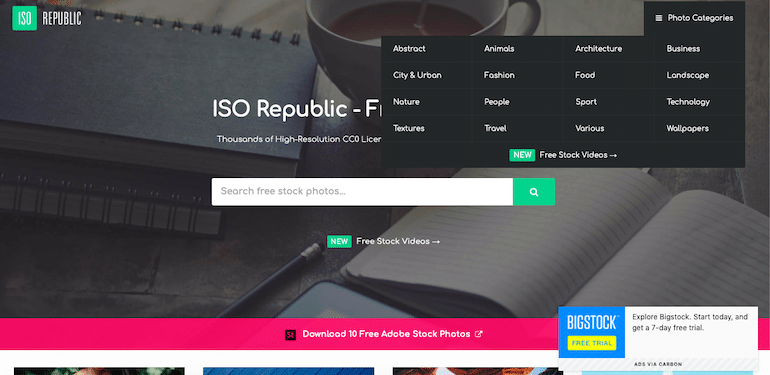 The ISO Republic holds a long list of free stock image categories. It includes Animals, Architecture, Art, Business, City, Fashion, Food, Landscape, Music, Nature, People, Seasonal, Sport, Technology, Textures, Transport, Travel, and Various others.
Additionally, it also showcases popular search terms under the search bar right on the home page. This way user gets an idea of what others are looking at.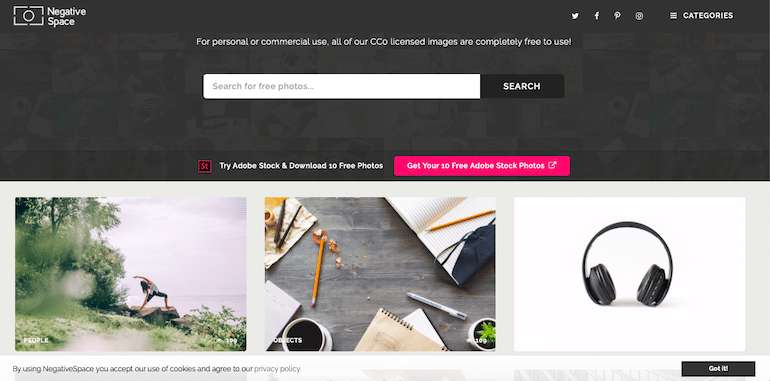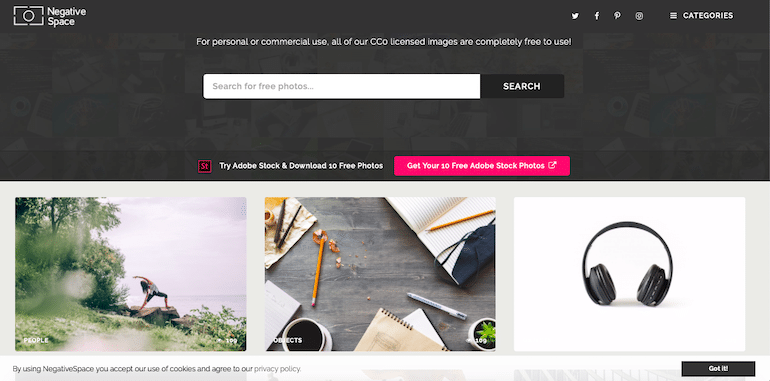 Negative Space contains a mammoth collection of free images. The best thing about Negative Space is when you click an image it shows variations (approx 12) of the same categories. Right under the variations on the right panel it shows closely related photos from Shutterstock of a particular category.
Negative Space has configured its images according to primary colors with the help of tags. For example, if one clicks on green all images with green color it appears. Now, that's time-saving!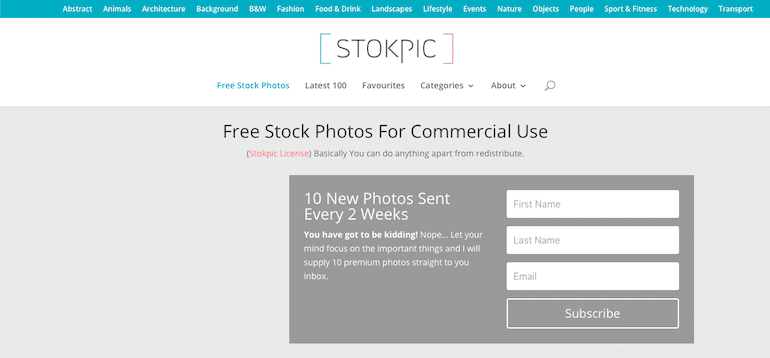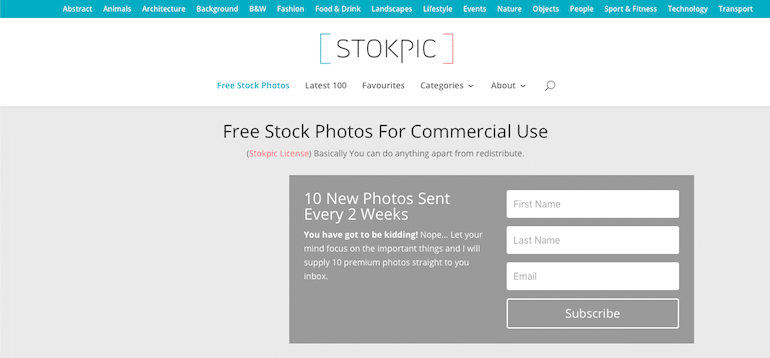 I totally recommend StokPic because of its "Latest 100" feature. They already have free images categorized as per general norms as others do. But the latest 100 showcases top and beautiful 100 handpicked images.
Keep on scrolling to select your desired photo and download it. Their images are free for commercial use, no attribution is required.  They post free photos every two weeks.
It has category pictures like abstract, backgrounds, animal, object, sports and fitness, food & drink, B&W, fashion, lifestyle, event, technology, transport, etc.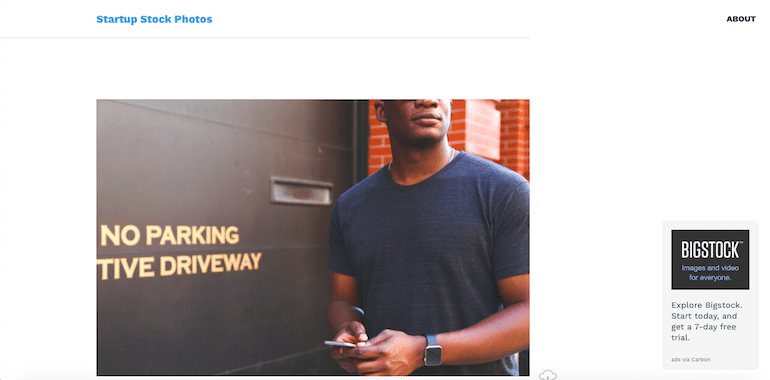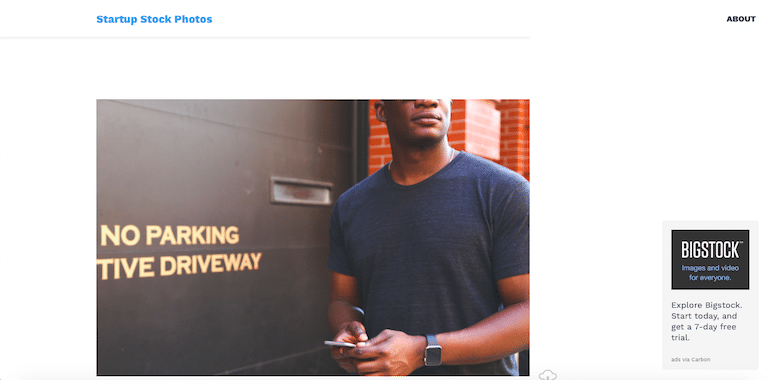 The site startupstockphotos.com has the main goal to provide downloadable free images to the professional communities for startups. It offers free images on human figures, computers, and technology. If you are a blogger then these images are completely ideal for you.
The usage is pretty simple, scroll downside, and keep loading more images to select the best one for your article or post. For more category images you can visit other stock image websites listed in this article.


LibreShot is an amazing site providing commercially free pictures that can be used by website developers or bloggers. It is a free stock image site for commercial use licensed with CC0- Public Domain.
Martin Vorel is the photographer who is sharing all these HD images for free use. But it is more of a mini image search engine. Let me explain how.
What Libreshot does is it offers an image search on its platform as well as for Pixabay, Unsplash, and Pexels too. Yes, the user can initiate an image search for these three websites collectively on Libreshot itself without actually browsing these sites. It's a good deal.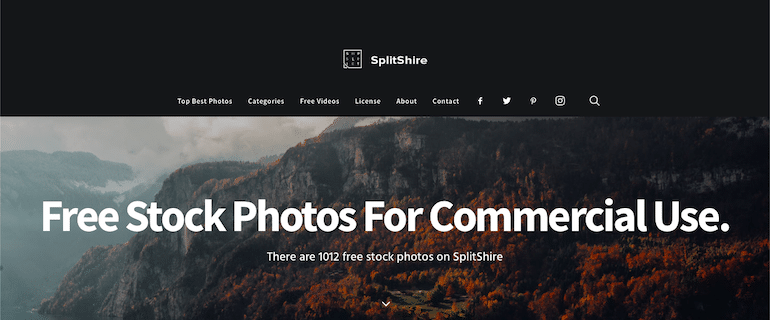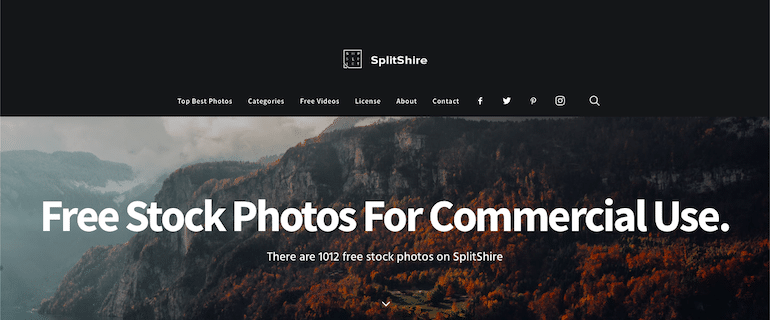 A high-quality image in the custom dimension is what I like about Splitshire. The beauty of these kinds of images is one can customize them furthermore as per the requirements.
Moreover, they offer free images to download without any registration for commercial and personal use. Not only images but they do offer free MP4 video clips of objects, places, and human figures.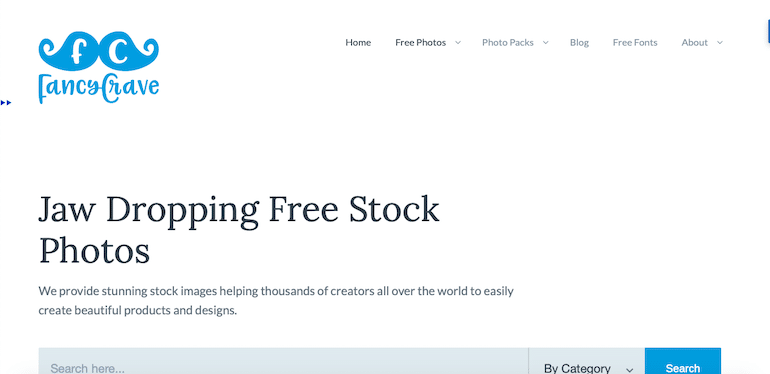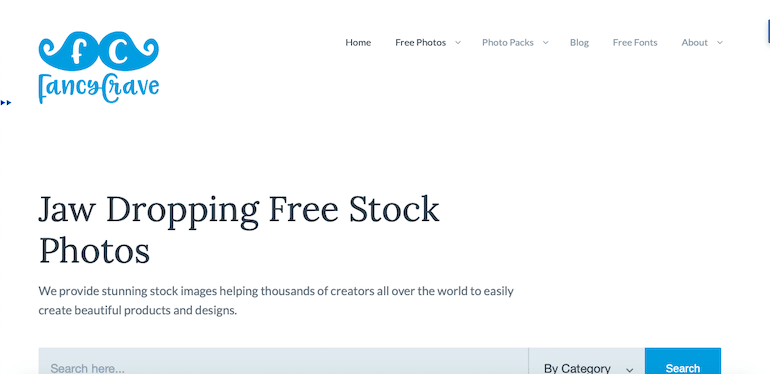 Fancycrave is the best of the best. They have taken free image downloading to the next level. How? By employing image download based on the country! Yes, if you are looking for cultural or ethnic photos then select the region from the drop-down menu.
And Fancycrave will show images exactly according to the country. I gave a shot to it by selecting India. And I got beautiful images of Indian culture and architecture. Give it a try.
They have both free and premium stock images. Over and above, they also offer many free fonts to help with the designs. For instance, they offer images for architecture, technology, transportation, industrial, food & drink, nature, people, SEO, social media & web design category.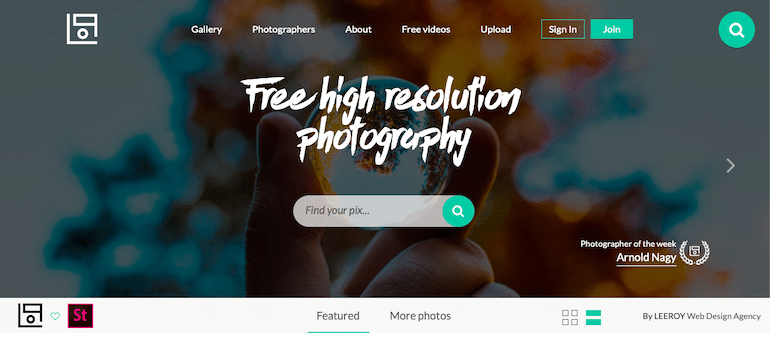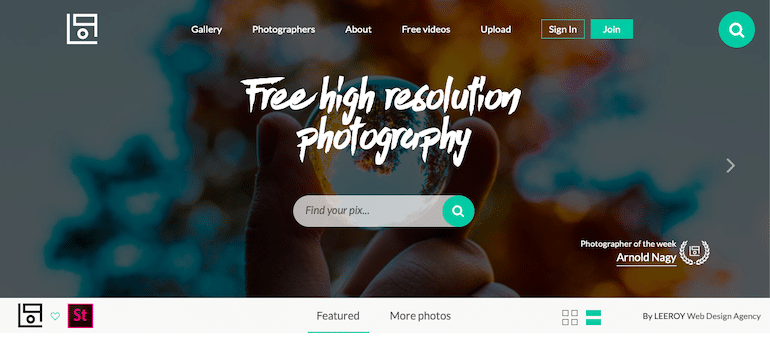 Life Of Pix focuses on Landscape and Portrait size images. Along with image one can download free videos too. Visit their gallery to see the collection of images & videos.
There's another advantage of using this site. If an individual is having good hands in photography, he/she can upload their photos to give away for free. But if he/she intends to earn money from photos then refer my article – 18 Best Marketplaces To Sell Photos Online.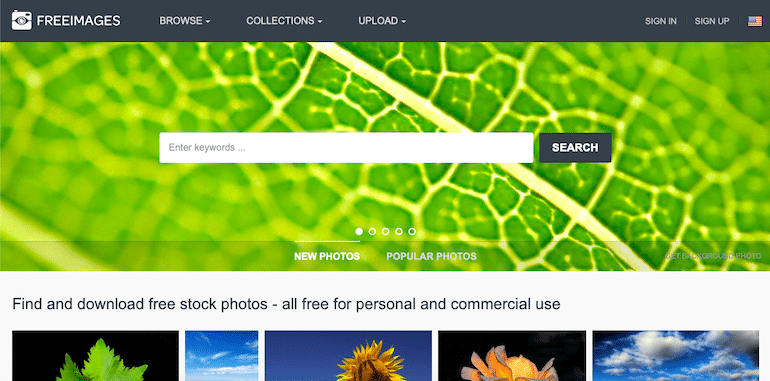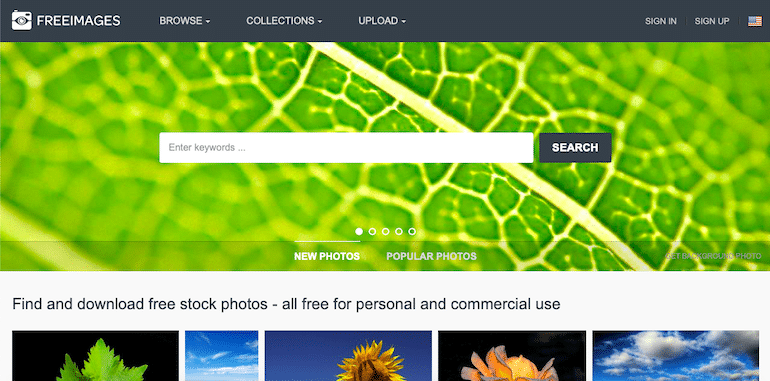 Free Images is another Mammoth in this list (3,00,000 images). With 26 image categories, one can browse and download free, new, and popular images. A step further it has Editor's Picks section having custom select images.
If an individual is fond of a particular photographer or camera device – they have that too! Above all, there are Lightboxes where a collection of images on a subject is waiting for you. Free Images offer small, medium, large, extra large, and full-size images.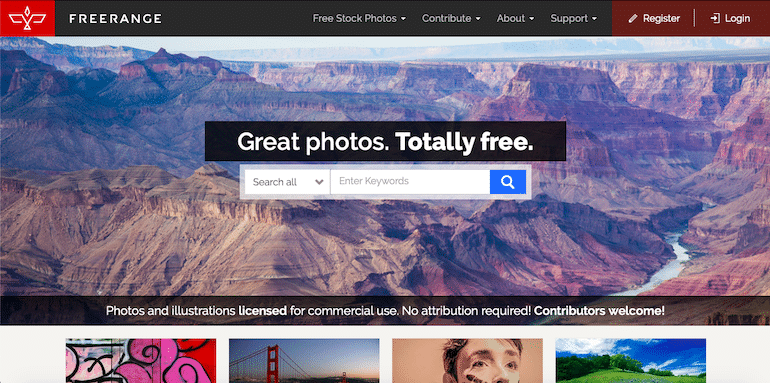 Freerange offers amazing free images for social media & marketing purposes. Even one can use these site images for your presentation. All of them are high in resolution. Mostly based on people, landscape, industry, and food.
Along with the image, one can browse a big collection of free illustrations to enrich their blog articles, newsletters, website banners, social media profiles, and much more. Ideal for online marketing agencies and freelancers.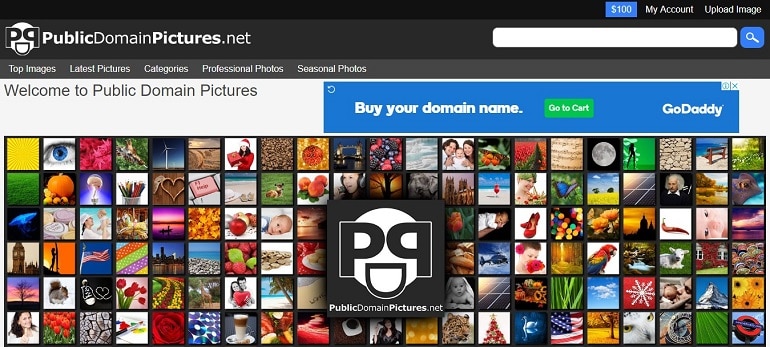 Public Domain Pictures have 260K free photos. It has small to large size images beautifully contained in categories. Then they have seasonal and professional photo sections. The top image gallery consists of amazing pictures from human beings to mother nature.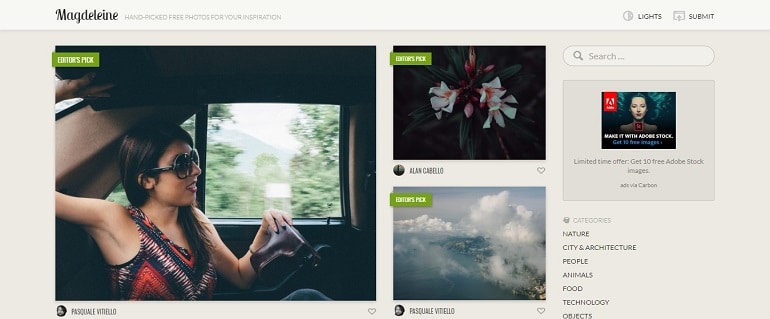 The professional photo contributors at Magdeleine offer images in nature, city, architecture, people, animals, food, technology, objects, and abstract. One can perform an image search based on dominant colors and popular tags.
The site offers light and dark theme user-friendly interface. The easy navigation across categories and images makes Magdeleine more desirable. I would recommend browsing it once.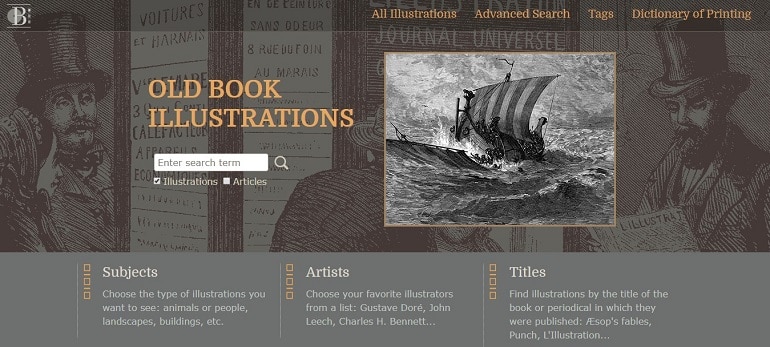 Old Book Illustrations is a bit different from conventional stock image sites. If you look at their images they will refresh the childhood school storybook memories. Hand-drawn sketches of animals, plants, famous places, human figures and a lot more is available here.
If one wants to exactly resemble a historical story with images then this website is a perfect match. I would advise having a look at least.

Jeshoots is filled with mesmerizing free stock photographs by Jan Vašek. The image collection includes topics like casino, love, technology, easter, sports, education, health, drone, animals, food, coffee, and summer. If you subscribe to Jeshoots then free new images can directly land into your inbox.

Barn images launched in March 2015. It is the creative work of two Latvian photographers Igor Trepeshchenok and Roman Drits. Their motive was to redefine traditional stock images.
Barn images offer quality photographs that are fresh and free of duplicity. With free images every week the website offers a whole boutique of HD stock imagery.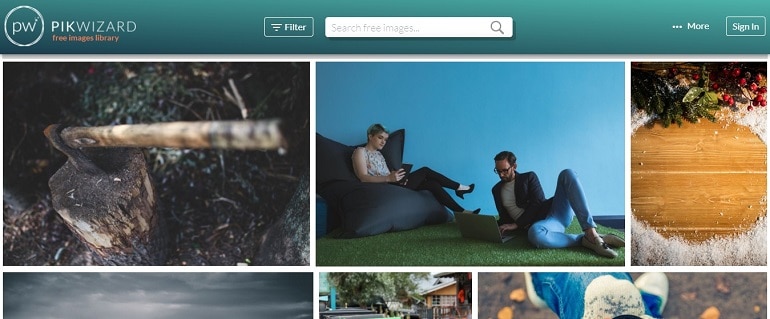 Pikwizard has a massive image library. It offers more than 100K images totally free to use without attribution. They add new images daily which attracts a lot of new users.
Their stock image collection includes wallpaper, backgrounds, and more to play with. Pikwizard is best for web designing agencies and freelancers.
Conclusion
Free stock image websites above are a great resource. An individual must be cautious when using them by checking the license of usage. Overall these sites offer jaw-dropping and amazing photos for commercial use mostly free of cost.