Understand the 10 key elements that any business presentation must include and download a free business presentation template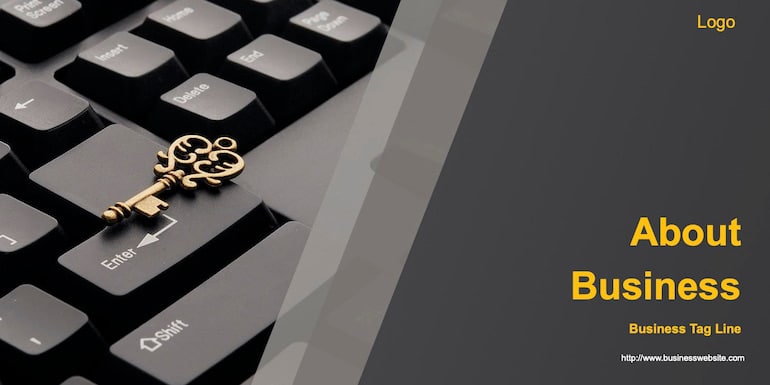 The presentation of your business should talk about what you are doing, how you prefer to work and why you are doing what you are doing. My Google presentation for your business in the form of a template will help you do exactly that.
Speaking at an event, public speaking or explaining your business needs a professional presentation to assist with details you want to convey to the audience.
You can use PowerPoint, but I prefer to use Google presentation, but they are pretty much the same. One can create a slideshow to help you with each point with the audience without a miss.
Today I will share some amazing tips on how to make your slides appeal to your audience and give them a professional touch.
Key Elements in a Business Presentation
When you create slides, you first need to decide on your presentation flow that you will like to follow.
The standard business templates available can be so repetitive and boring. So, use your own template crafted from those templates for your business presentation. The best way to do it is to change the images and it will give a better visual experience.
I will use this Google presentation. You can copy the exact same template but try to change the images within the master slides.
Using the above presentation, I will highlight the key elements that any business presentation should have. You can take all the slides in the presentation or unselect any slide and make your own business presentation style.
1. Introduce yourself
Before starting up the business presentation, it's always a good idea to introduce yourself, how you are attached with current business, your position & role in the business.
For the audience, your face is the attraction in the room, and you also visualize yourself as a brand ambassador of the business. Talking about yourself relating to the business is the essential thing to do during the presentation.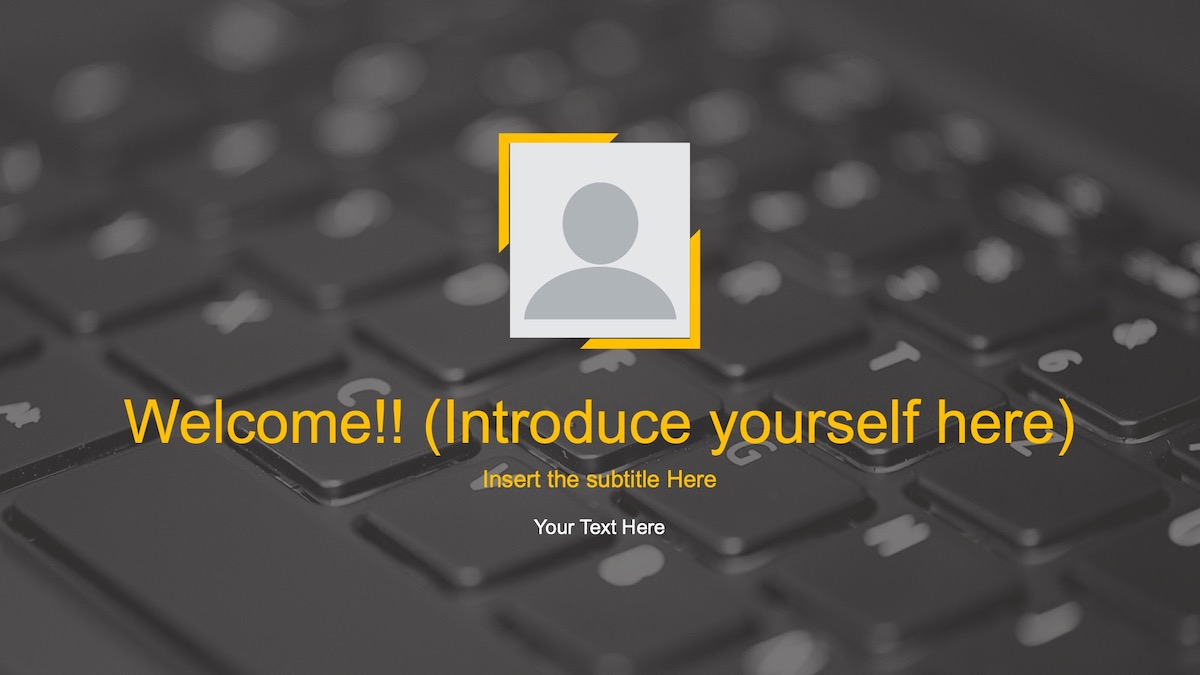 (Slide time: 30 sec)
2. Introduce Your Business
When introducing your business/company to the audience, be very clear to share a concise message about the business.
Every business has stories to share. You also have a story behind starting up your business. Please share it with an audience and create a connection with them.
Apart from that, you can talk about the purpose of your business. Give a clear message about your business's mission, values & vision & business USP (UNIQUE SELLING POINT) & business history.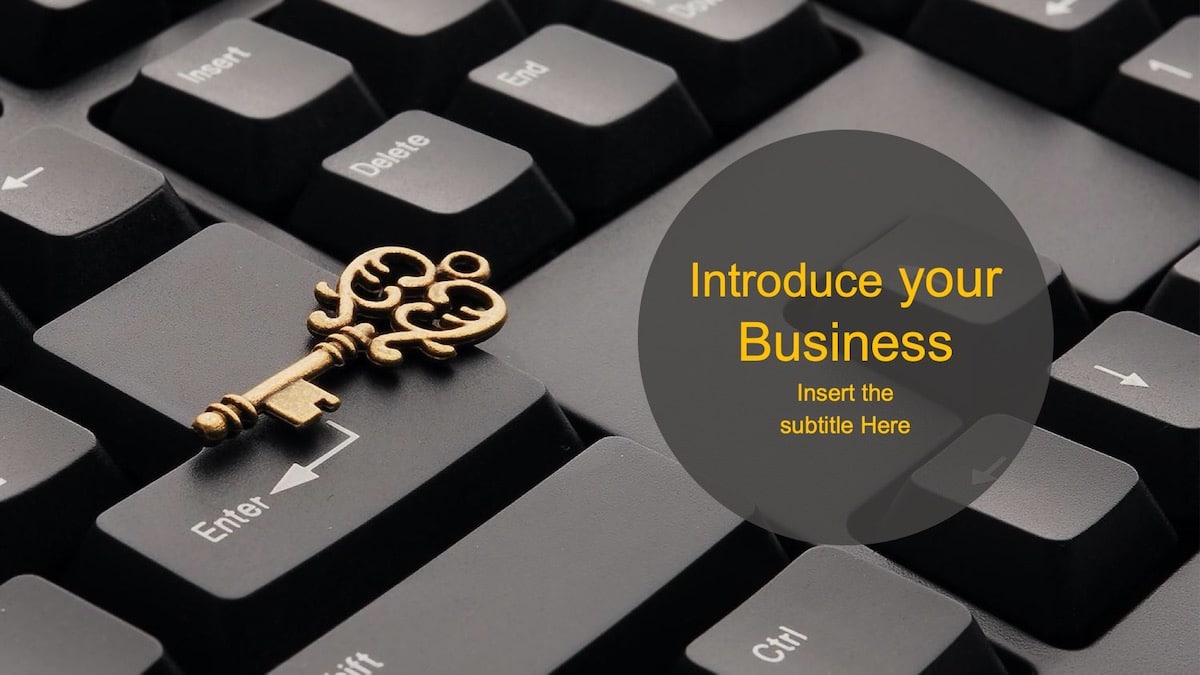 Feel free to use all the slides or some of them depending on the current stage of your business.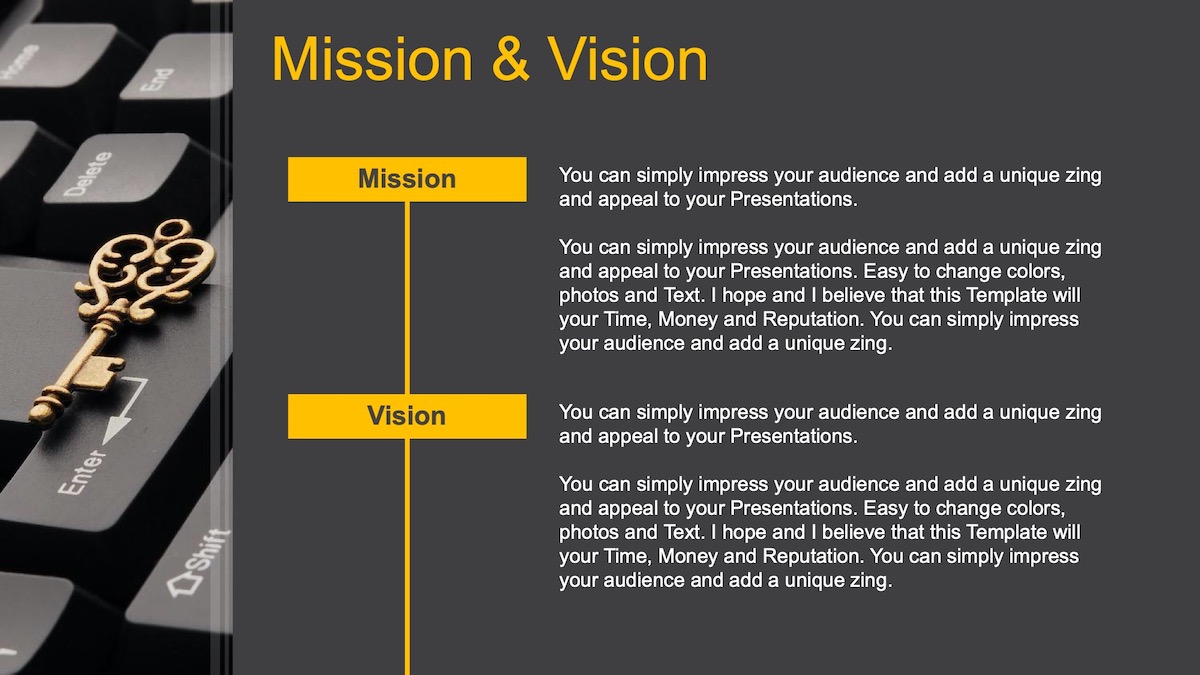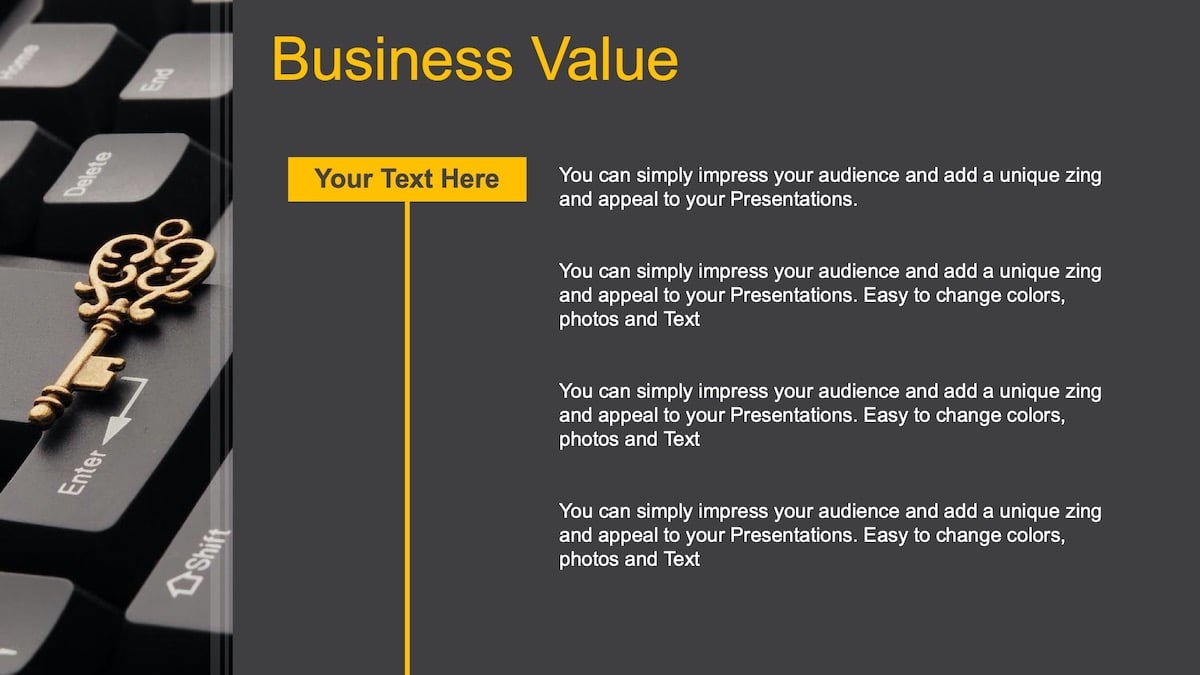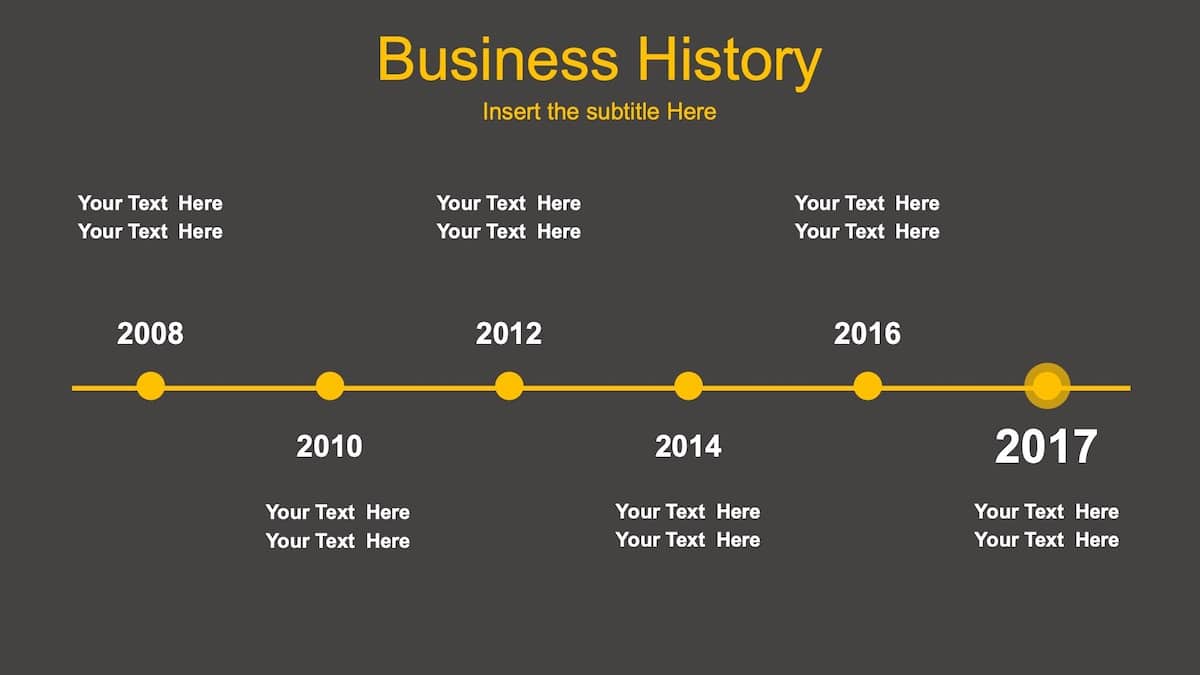 (Slide time: 60 sec to 90 sec)
3. Management Team
When you describe your team behind the business, the audience gives credibility to the business. So your business presentation template should include a detailed overview of who all are involved in what they are doing.
It proves how efficient the business is how terrific the team has to support the customers in every problem.
Describe the gaps in business & how your team can fulfil them. Give a list of leaders in business introducing their names, experience, background & their position likewise in the below slideshow is shown.
Introduce company directors, advisors & CEO to the audience, including their names & experiences.
This information will give a very close look at your team and its efforts for the business.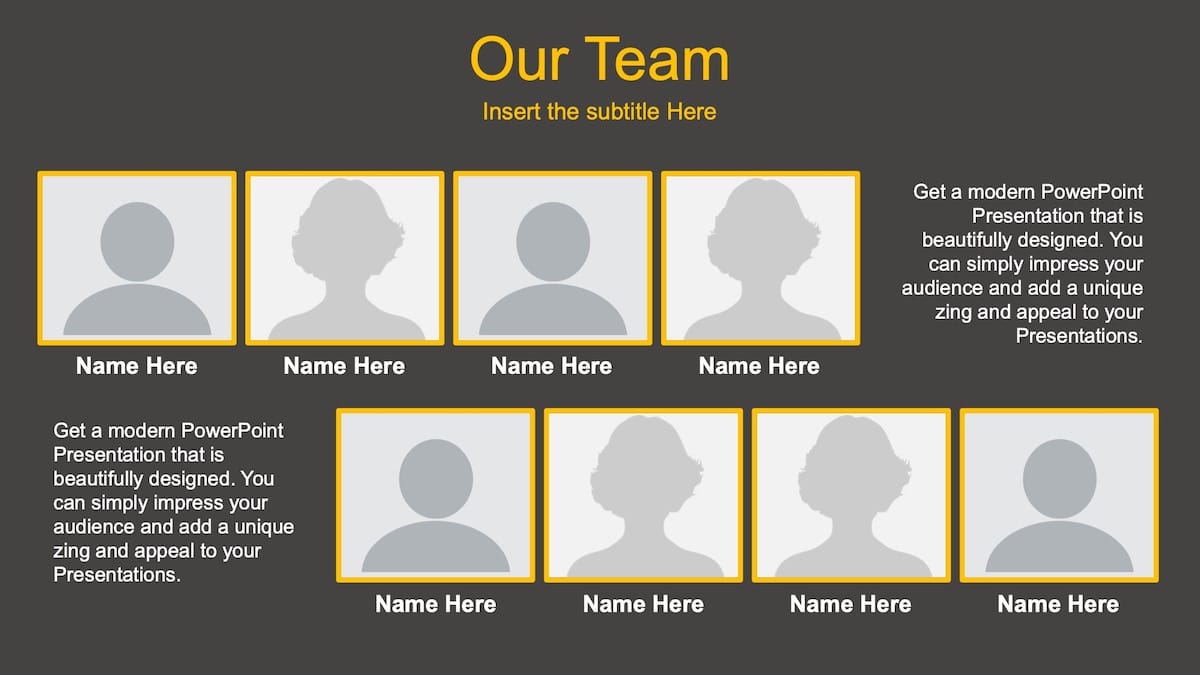 (Slide time: 40 sec)
4. Market Needs
Address the problem you will solve for your customers. Define the problem in the market. Please give reasons for the problems that occurred and share how it is significant to the audience.
Why people will be more than happy to purchase your product or require your service to solve the problem at hand. Explain to your audience why it is high time now that they solve the problem as soon as possible.
Give them examples or stories of the problem so that you can be ready to explain your products or services as a solution.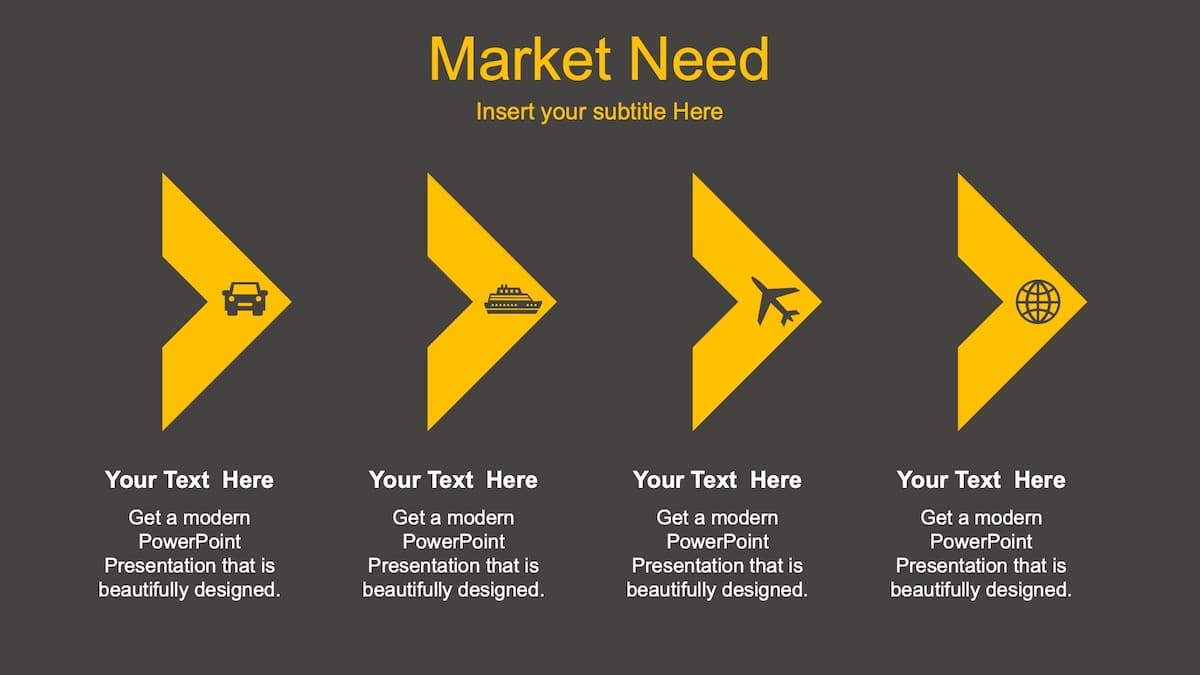 (Slide time: 60 to 90 sec)
5. Products/Services
Here in this slideshow, you will clearly introduce your audience to your products or services to address their problems and provide solutions.
Illustrate the company's solutions with any graphic presentation like the picture, icons, and video or infographics.
Provide brief points about the company's features, benefits & advantages.
Talk about the value proposition of your business that your customers will get. If you want, you can also talk about your product's cost and its advantages in detail.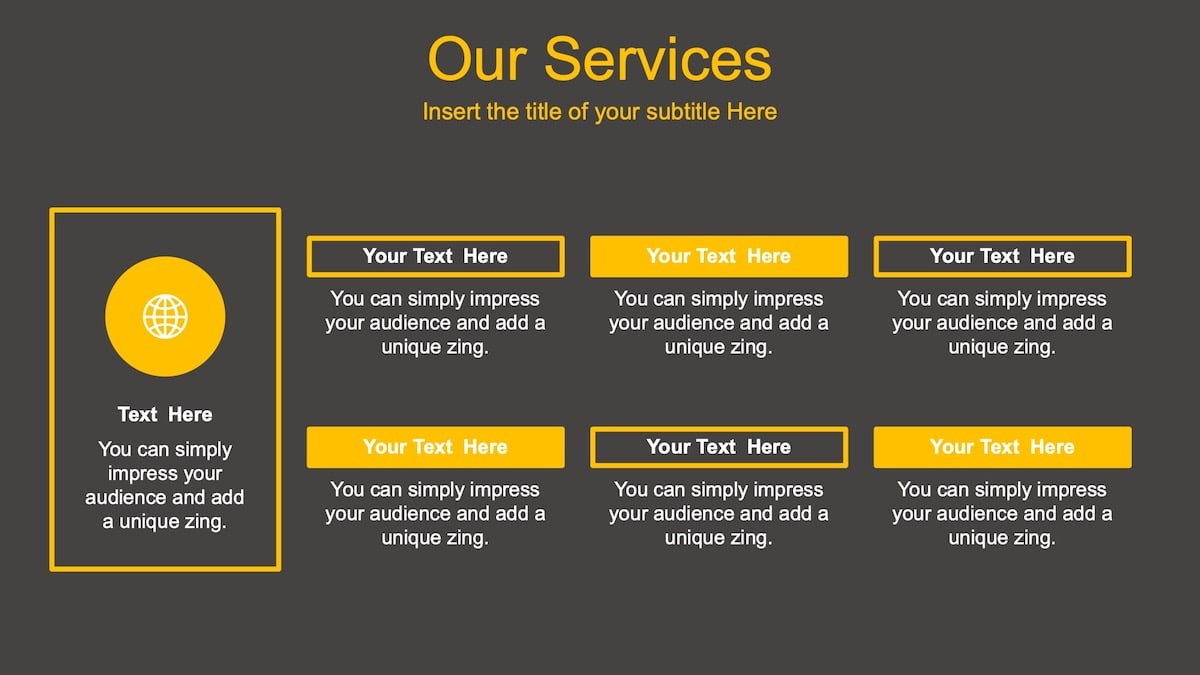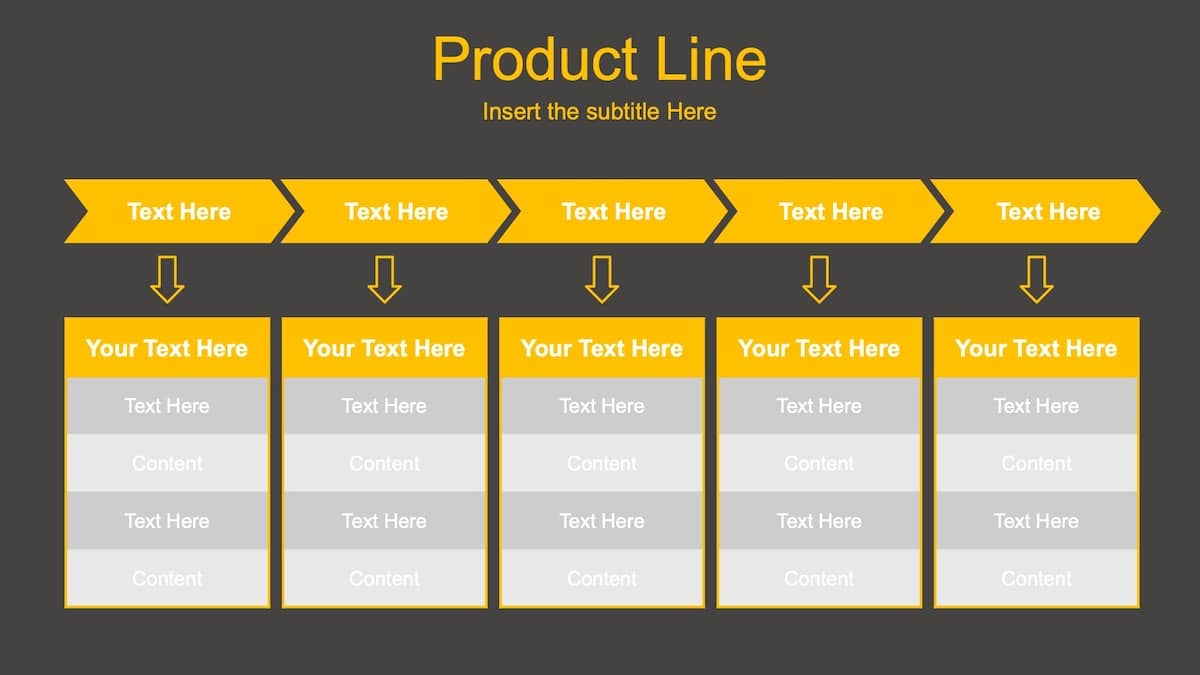 (Slide time: 5-7 min)
6. Product/Service Benefits
Customers listen to your presentation not because they want to know your business stories, history, management team etc. But they want to know what's in there for them.
Give this slide some time and mention every benefit very clearly to them to solve their problems.
Customers love it when their problems are addressed well, and they can clearly see the cherry on the cake.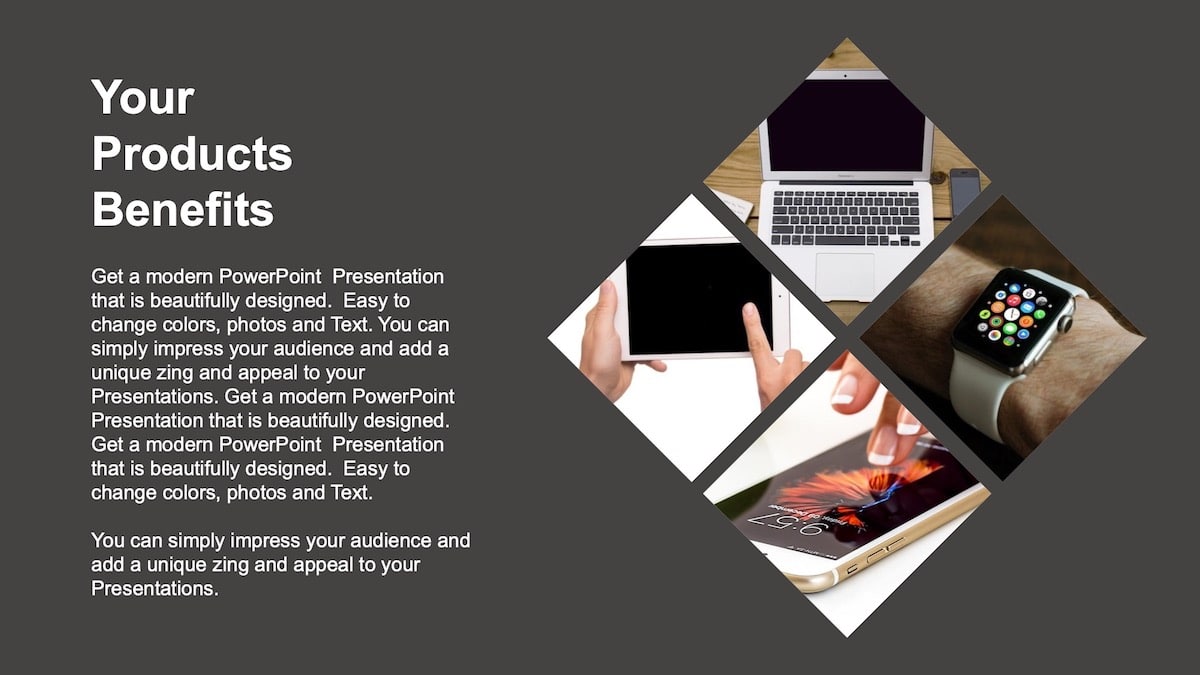 (Slide time 4-5 minutes)
7. Competitive Analysis
Here in this slide, you will talk about your competitors & their product/services. You can take two-three examples from your industry niche, and via graphical tables, you can show your audience what extra benefits you provide compared to your competitors.
Describe how your product or service differentiates itself from the competition & also very important – give an outline of where your business position stands in the market.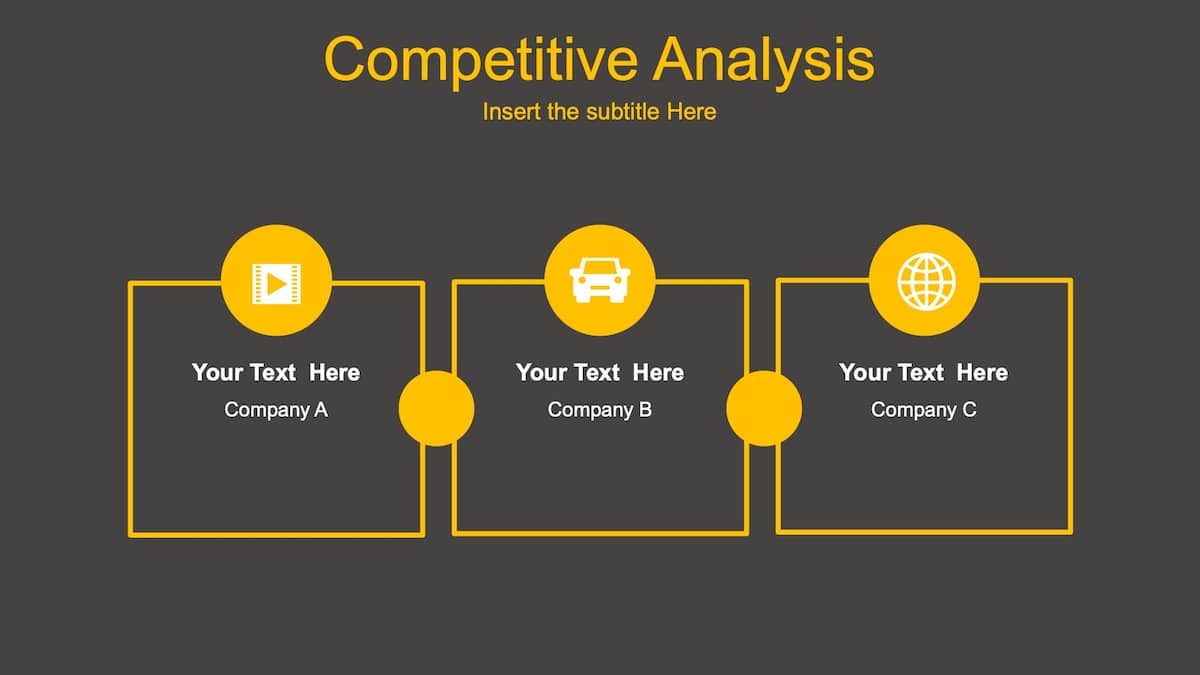 (Slide time: 60 sec)
8. Competitive Advantage
Competitive advantage is a very crucial point which you should share with your audience. It means how your products or services are better than your competition in the market.
You can also give slide space for a graphical comparison matrix table. That will create a good visual effect on the audience.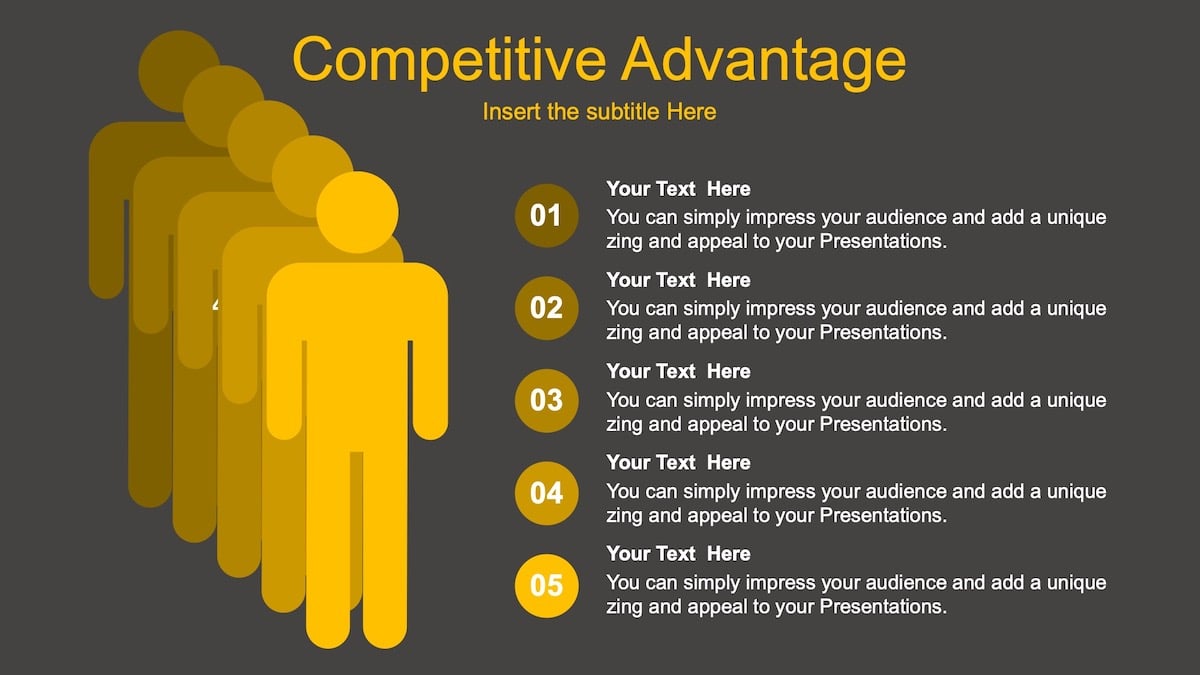 (Slide time: 3-4 minutes)
9. Future Goals
Everybody loves the future and wants to know what's new coming in for them. The same goes for your customers. They get excited when you show them your plans.
Because the plans or goals are always higher than your existing things, sharing your future goals at the end of the presentation raises your customer's excitements.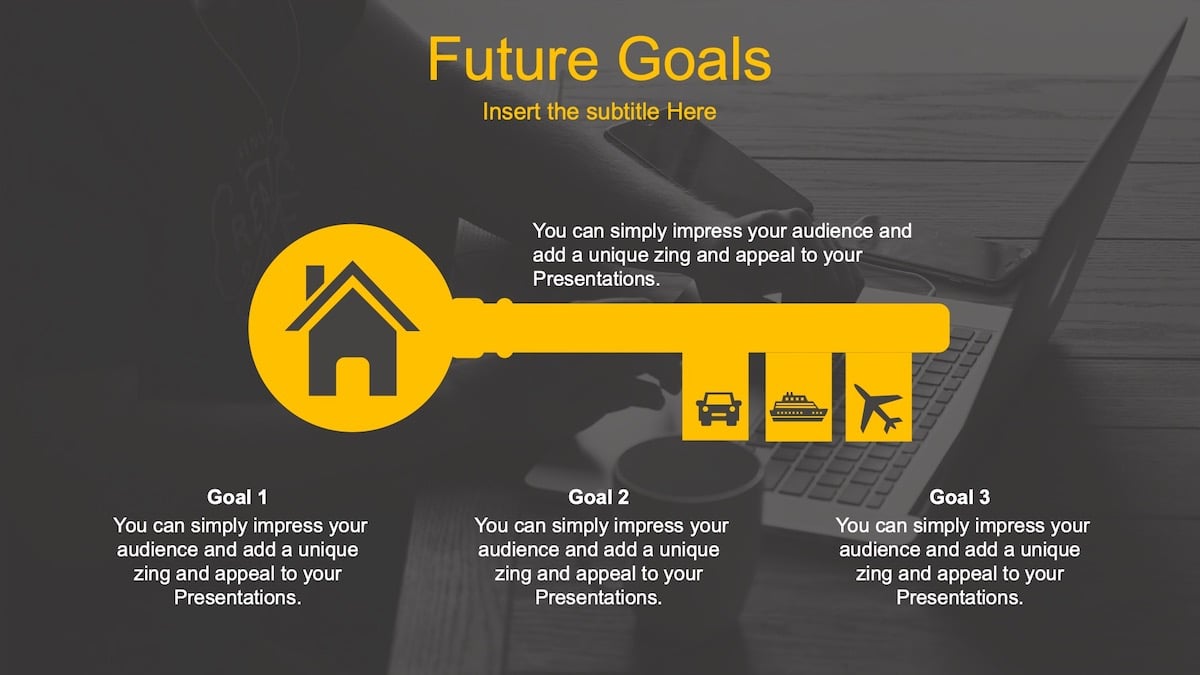 (Slide time: 50 sec)
10. Business Location & Thank You Slide
At the end of the business presentation, give your audience a point of communication & how they can get connected to you or meet you personally.
Share your business address with them & also share your social media handles so that they can get connected to you online too.
A big thank you gesture will give them a good take away note at the end of the show.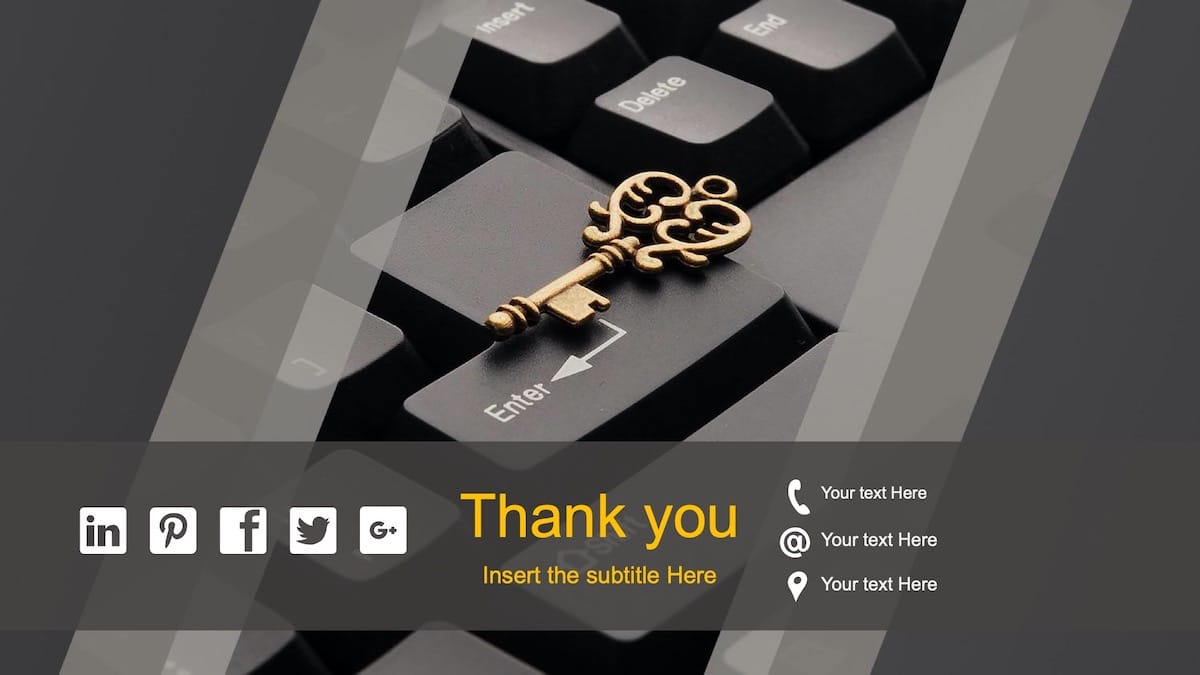 (Slide time: 30 sec)
How To Give Business Presentation a Professional Look?
The business presentation is formal information about the business products, services or practices in simple, accurate slides, charts, statistic data or flip charts.
You can make it professional by focusing on certain areas like the font you use, the template you use & colours combination.
While making a presentation, you need to take care of how your slides are looking? Like is it looking attractive or minimalist so that it does not bore the audience?
Basically, the feel of each slide has to be maintained. And how do you do that? Well, we have tips for that too.
Create custom design slides instead of readymade templates. Even if you are using a template, change the images to give it a fresh new look.
Make sure all of your objects are properly aligned.
Use "Format Menus" to better control your objects' designs. Use graphics to make it compelling.
Choose system standard fonts like an Arial or Tahoma and try to avoid too much curly and curvy fonts.
Final Thoughts
When you make an impactful presentation about your business using a professional template, there is a better chance to win your audience's heart or investment from the market.