When someone views a webpage and goes away without any other page view is a bounce. Expressing it in terms of percentage is bounce rate.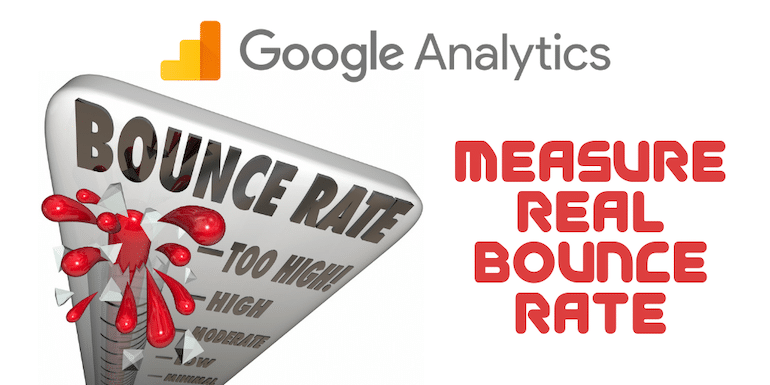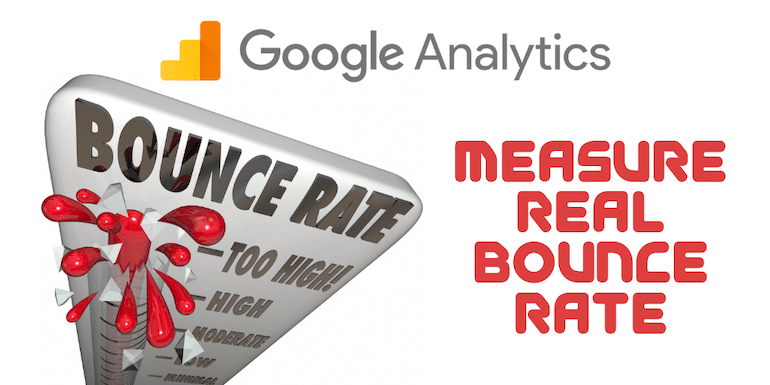 A general perception about bounce rate is – higher is bad and lower is good.
It's a total myth.
A high bounce rate is terrible and low being good can vary from a niche to the kind of site, the type of traffic source, and many other such parameters.
So, let's start with Google Analytics' definition of bounce rate first.
The Definition of Bounce Rate
When someone visits a website or webpage and goes away without any other page view is termed as a bounce. Expressing it in terms of percentage is bounce rate.
Google's Calculation for Bounce Rate is as follow:
Bounce Rate of a page = Total number of bounces on a page / Total number of visits on the page.
One can track the bounce rate of a single webpage or the site as a whole.
There are speculations as to whether Google uses bounce rate as a ranking factor or not. Even if it does, then it doesn't use the bounce rate that we see in Google Analytics for sure. Here are my couple of articles to help you track Real Bounce Rate in Google Analytics Via Tag Manager or Directly changing the Google Analytics Code.
Why Should I Care about User Bounce?
First thing first, bounce rate helps identify how visitors interact with the website. Do they love the site or the content or not. It helps decide whether it's the design elements or the content pushing visitors away.
The bottom line is it tells you what's working and what needs tweaking.
Let's assume you run an eCommerce website with an integrated blog in it.
Let's say your scenario is such that the eCommerce pages are driving highly targetted traffic where people will view more than one page. Whereas, the blog pages may show a higher bounce rate due to Google's highly targeted search traffic to the content pages.
So are blog pages bad?
The answer is NO.
It is driving traffic for related search terms in Google. So if the traffic has a high bounce rate means, it may not be flowing from the blog pages to the eCommerce site the way it should be.
So it means either one of the two scenarios:
Your eCommerce products aren't related to what the user is searching in Google and landing on the blog.
You aren't showing the correct product to the users at the point when they are reading the blog.
How Much "Bounce Rate" is Good?
Variables like industry, business type, location, gender, type of device, and browsers on which webpages are browsed collectively calculates an average bounce rate. For instance, bounce rates of B2B businesses are high compared to B2C businesses.
Take a look at the chart below, showing average bounce rate across industries: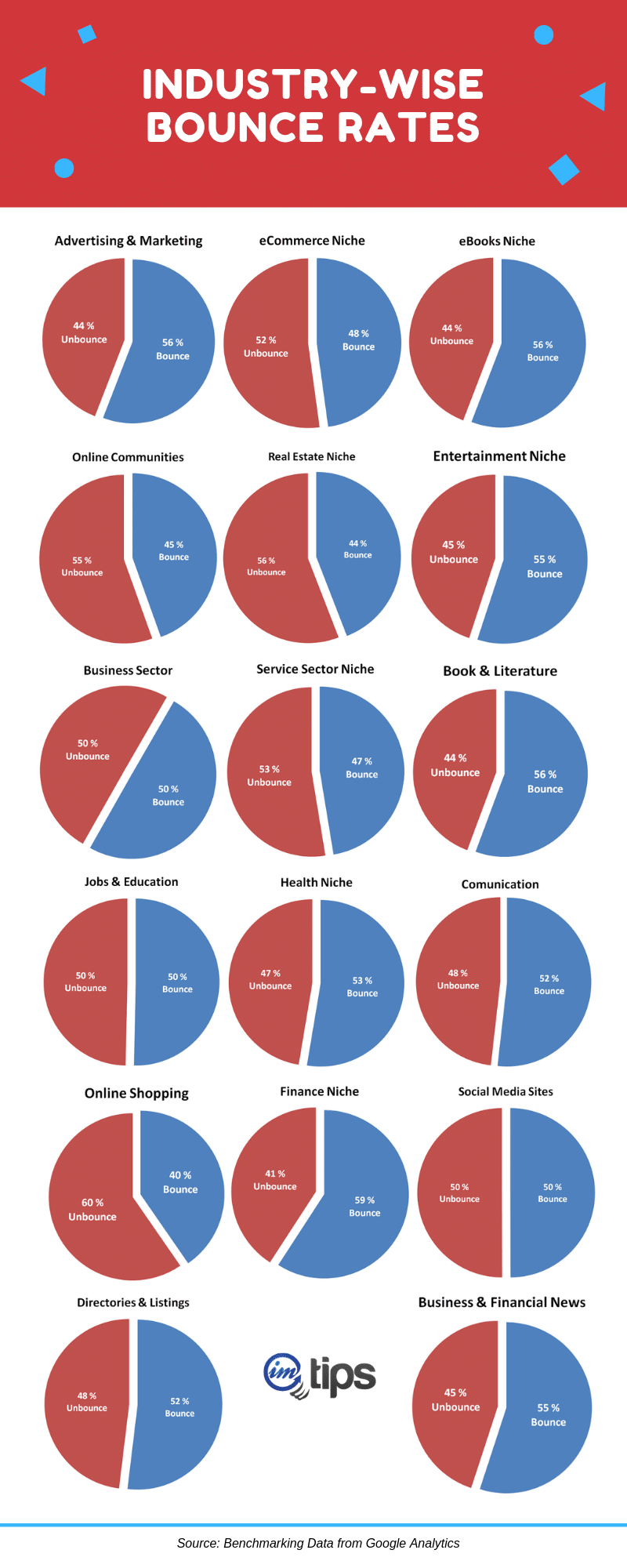 View Bounce Rate in Google Analytics
Navigate to Behavior reports in Google Analytics and locate Landing Pages under Site Content.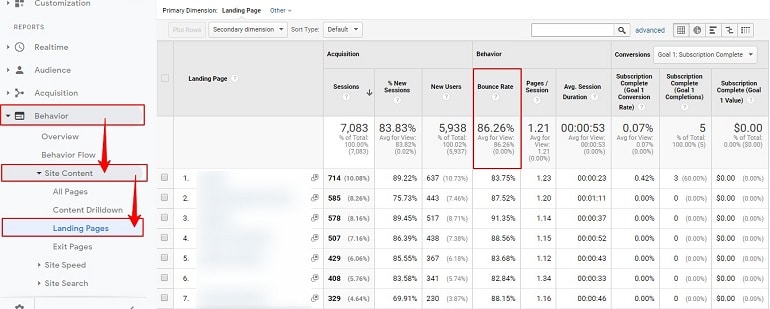 Here, one can see site-wide average bounce rate and individual landing page wise bounce rate. Furthermore, one can dig deep into All Pages, Content Drilldown, and Exit Pages options in the Site Content section to identify unique bounce rate.
There's another location of analyzing bounce rate. To do this navigate to Acquisition and locate Channels option under All Traffic.

Moreover, the bounce rate report is in the Comparision View. A visual illustration of page's bounce rate with the site's average bounce rate.
In short, the comparison view compares metrics against a site's average for that particular metric.
In the example below, we can see the landing page bounce rate percentages as above or below the site's average bounce rate.