What Akshay Kumar, Salman Khan, Shah Rukh Khan and Aamir Khan can help us understand how often one should be blogging and publishing content.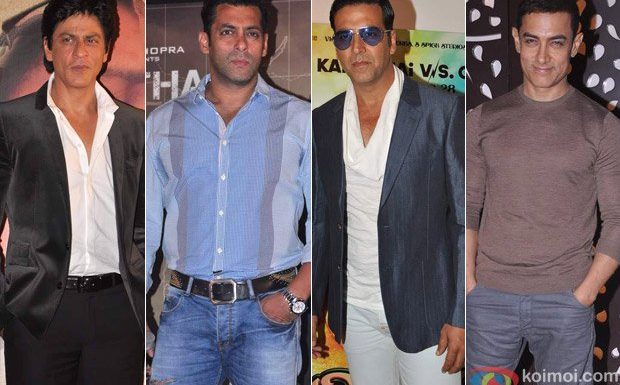 There are many posting schedules followed by many bloggers.
Few times daily (Mashable, Forbes, TechCrunch)
Once-daily (Problogger, Seth Godin)
Few times in a week (Michael Hyatt, QuickSprout)
Once a week (Wait But Why, Derek Sivers)
Post when being useful (Viperchill, Backlinko)
Every blog is super successful with millions of readers. So there can't be a general rule on posting frequency and one can only argue on each of those posting frequency.
I like to take a leaf out of super successful and apply them to blogging like I did with Sachin Tendulkar and today we will try to understand the right blogging frequency from successful Indian actors.
Film Release Schedule
Let us see how often actors release a film.
Many films in a year (Akshay Kumar)
One film per year (Salman Khan and Shah Rukh Khan)
A film every few years (Aamir Khan)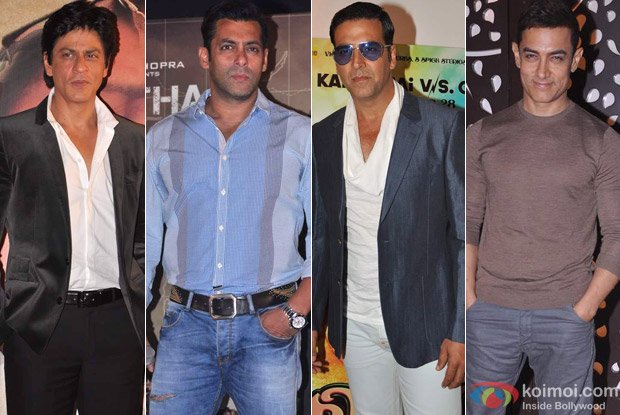 Image by KoiMoi.com
You can sense how it can relate to how often one should be publishing content and updating the blog.
Each of the above actors is super successful and so you can't argue one work and others don't. There isn't any definite rule to how often a film is released which implies that there cannot be a general rule of how often you should be publishing.
So are we back from where we started?
No. Not at all.
We have a definite answer to how often you should blog.
How Often One Should Blog?
There is no rule of how often one should be publishing (releasing the film) but there is definitely a rule to how often you should be writing (making the film).
If any of the actors isn't releasing a film it does not mean they aren't working on it. They are working as often as every other actor is.
It is not that Aamir Khan takes a break for a year and a half and then comes up for the film in 6 months. He is working for the film but may not be shooting but working on his appearance, body and many other aspects of the character and scripts for much longer than Akshay Kumar's roles demand.
Applying the same to blogging, there is no rule how often you should publish but there is definitely a rule of how often you should write.
And the rule is to follow a writing schedule without any exceptions in the schedule.
If you write daily, avoid too many days when you aren't writing. Even if you publish monthly, make sure you aren't preparing the report on the last day of the month or in the last week of the month.
As your blog grows, write as much as your readers want.
If we don't see a new movie each year from Salman Khan and Shah Rukh Khan, we may not be able to enjoy our Eid and Diwali as much as we do by watching their new films.
Once you have readers, ask what they want and how often and follow it. Any posting schedule that you want to follow is ok as long as it is being executed consistently with good quality for an elongated period of time.
Why posting every day is for me?
I am at my best when I follow a routine and is clear in my mind what needs to be done first thing in the morning or else I become very confused and do things I shouldn't be doing like a start to look at Google Analytics and Facebook Insights.
For my investment blog, I am always super clear if it is the start of a weekend, it is time to evaluate business and market and schedule a blog post.
With a 30-day blog challenge, it made things very clear here at BizTips where I will be writing 300 to 500 words first thing in the morning. I did try less writing and posting four and three times a week but it was back to one or two posts a month.
Final Thoughts
If you write daily, avoid a research report type of post, and if you posting once a while avoiding anything that you don't see useful and is just for the sake of updating the blog.