The primary goal of blog commenting should to build a personal brand and nurture the relationship with the blog author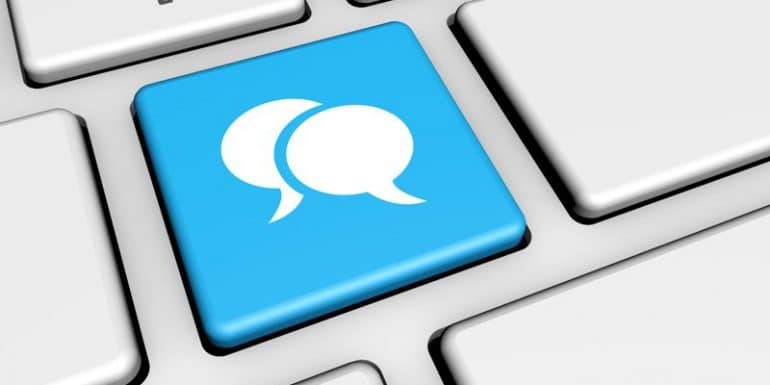 The most crucial question for webmasters now is Does commenting on other related blogs play any role in SEO?
Comments can be a good source of traffic, help build links, and form a good relationship with fellow bloggers.
What new blogger misunderstands is the more they comment, the better but what matters is the quality of comments.
It would be best if you left comments on other blogs for building your brand and traffic to your site, but it is also essential to understand what is a useful comment from the blogger's point of view where you are leaving a comment.
I read and follow many bloggers, but don't comment on those blog for the sake of leaving a comment but only leave a comment if I have something useful to add to what has been written. It helps me build a healthy relationship with bloggers and create my brand.
Why People Leave Comments on Blog?
Blog commenting is a way for readers to interact with the blogger. It can be in the form of questions or a token of appreciation for the information shared. However, often it is the answer to the question that the author may have referred to in the article.
The other aspect of leaving a comment is to reply to other people's comments on some viewpoint that others may not agree to.
In a way, comments help the author build a relationship with the reader and vice versa.
How Important is Blog Comments for SEO?
Blog commenting can play a significant role in increasing traffic to a website. However, blog comments for the sole reason of creating backlinks may not work well in this era of building a brand.
There are four main reasons I see people leave blog comments.
Generate Backlinks
Generate Traffic
Build Relationship with the blog Author
Build a personal brand
My viewpoint is, they are in increasing order of preference. However, people consider it in the decreasing order of importance.
So if you ask me if you are generating backlinks or want to generate traffic, there will be minimal help from the blog comments. They are anyway nofollow links, and people only click links from interesting and intriguing words.
So for me, blog comments may not be very crucial from direct SEO benefits. However, if you build a relationship with the blog author with genuine and helpful comments, you are more likely to get links from the author from the content. That is the real benefit blog comments can have for your SEO efforts.
Refer to the video for what is spam and what is not for Blog comments on the Official Google Webmasters youtube channel.
Points to Remember Before Leaving a Comment on Other Blogs
So here are the 7 points to consider before you leave a comment on the blog.
1. Do not spam or meaningless comments
Spam! Huh, but if you are leaving 2 to 5 words in a comment, it is useless and can be considered spam. Comments like
Nice Article. Keep going.
Excellent and useful info.
Good review. Keep posting.
Thanks for this beautiful post.
And the list can go on and on.
If you aren't adding any value to the original posts, the blogger ignores those comments, and though they are not spam, they are of no value either. Such statements will not drive any traffic to your site, either.
Links in comments will not make too much of a difference to your SEO efforts, and it will be a waste of your time posting such comments just for the sake of SEO.
Such one-line comments can do more harm than it helps if the blog owner is reporting such comments as spam, you can end up being flagged as a spammer. Your good and genuine comments eventually end up being flagged spam and ruin your reputation in the third-party commenting services like Disqus or Akismet.
If you genuinely want to be thanking for an article and have nothing more to say in a comment, share it on your social media and add those one-liners.
2. Do not comment based on the post title
Either comment says the same thing that has been said in the post or, at times, if the title of the post is in contrast to the actual content, comment gives a sense that the user has not read the post and is sharing his views based on title only.
Write a comment if you have taken the time to read what has been written. If you don't read and comment, don't expect your comment to be read by others—tit for tat.
Views and ideas based only on the title will not help you write anything meaningful.
3. Have a gravatar and look real
Corporate identity or company logo does not look human, and those corporate identities cannot read articles or write comments.
I always like to use my real name and real face to comment on other blogs as I don't see my company would be able to comment without any individual doing it.
Try building an individual personal brand with comments and comments with a unique identity instead of creating a company brand with blog comments.
4. Use real name instead of keyword
Never use a keyword for the name in comments, as it will not be making a hell and heaven of difference with a keyword anchor text in comments. I am yet to see a site rank in Google well because of no follow comment links even on authority blogs.
Having a keyword also makes it look unreal and does not look personal.
The link should not be the motive of your comment, but the comment's content should be. The link is for those interested in your views to visit your site, and your personal name is more than enough to drive them to your site or blog.
5. Add something meaningful to the content
Comments are not for you to drop links to your related article, but they are meant for more interactions with the content that is published by the author, where you can share your views and opinions.
You can share your views, argue, or even disagree, but it should add value to those who may read your comment. If you cannot add anything useful to the content, You don't need to comment just for the sake of it.
6. Ideal length of Comment
A comment is a comment and not a blog post, and so you should not be adding so much value to a comment that it becomes a blog post.
The ideal comment length should be 50 words, and comments of more than 200 words are epic. 500-word comments should ideally be on your blog and share an excerpt as a comment and possibly link to your complete view on your blog instead of sharing the full 500 words as a comment.
Note: Your article's link is not the motive but concisely saying something meaningful is.
7. Read others comments and be Interactive
You have read the content and have an opinion that you want to be sharing, but then what you have been trying to say may have been discussed.
So you should comment based on what others have already told and not start yet another conversation that adds no value.