How to add a sub-user account to Amazon India seller central and grant right permission to help them manage your seller account correctly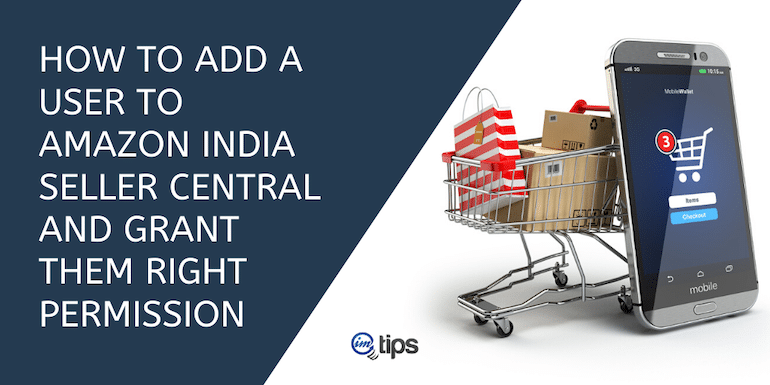 Do you want to give access to an employee or a freelancer to manage your Amazon India seller account? All you need to be doing is add the user to the Amazon India seller account and set the required permissions.
Note the user can't edit the MRP of the products, but they can always offer discounts and sales to reduce the MRP.
As a seller, you shouldn't share the login access details. Moreover, it has two-factor authentications enabled which means whenever your account manager wants to log in, you have to help them with OTP. Instead, add the other user as an admin to the account. The user can log in to their account to manage your account. Moreover, you have total control over what other users can view or edit in your seller account. You can terminate a user anytime.
With this in mind, let's add a new user to the Amazon India seller account.
Also read:
A complete step by step guide with screenshots at each step to help you register as a seller on Amazon India and start selling online.
Invite User to Amazon India Seller Central
To invite new users, log into the Amazon India seller account. Click user permissions under settings. Refer to the image below.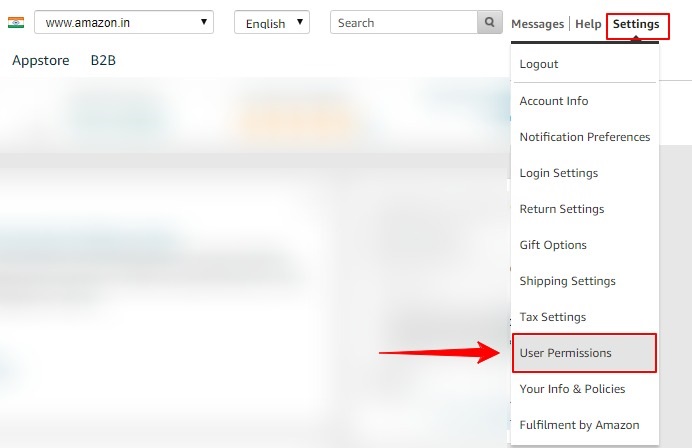 Now you are on the permissions manager page. This page shows all current users along with the principal user ("the main user," "you"). A seller can manage permissions, delete them, or invite a new user here.

In the section, add a new seller central user to enter the contact information. Click invite and send the invitation. Repeat for all new users you want to add. When you invite a new user, the open invitations section will surface. See the image below.

When you send an invitation, the user receives an email from Amazon India. The invitation email looks like the example image below. The user needs to accept your invite.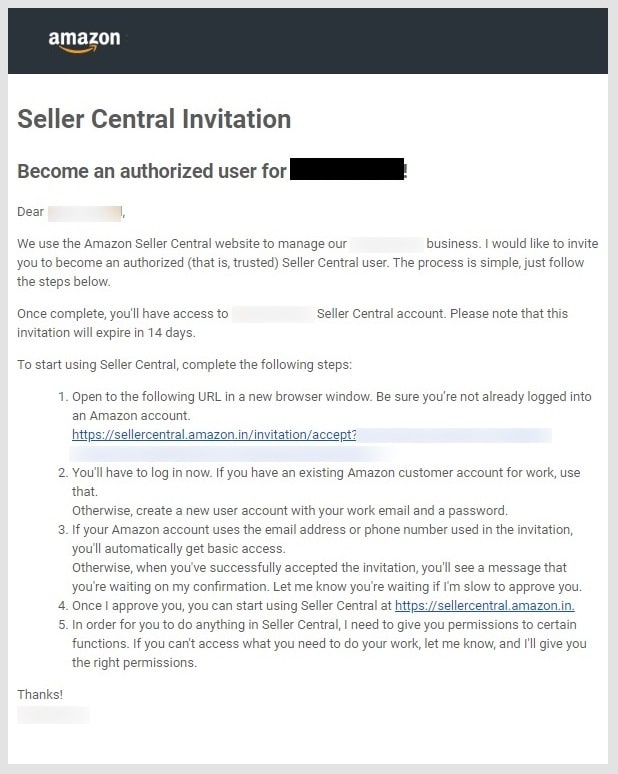 Also read:
Easy to follow step by step guide on Flipkart seller registration process to get Flipkart's seller account from onboarding to verified.
Add User Permissions
After the user has accepted the invite, you can share the permissions as need be.
The following example image shows the option on the user permission page. It has 11 sections and 4 tier permission level viz none, view, view & edit, and admin.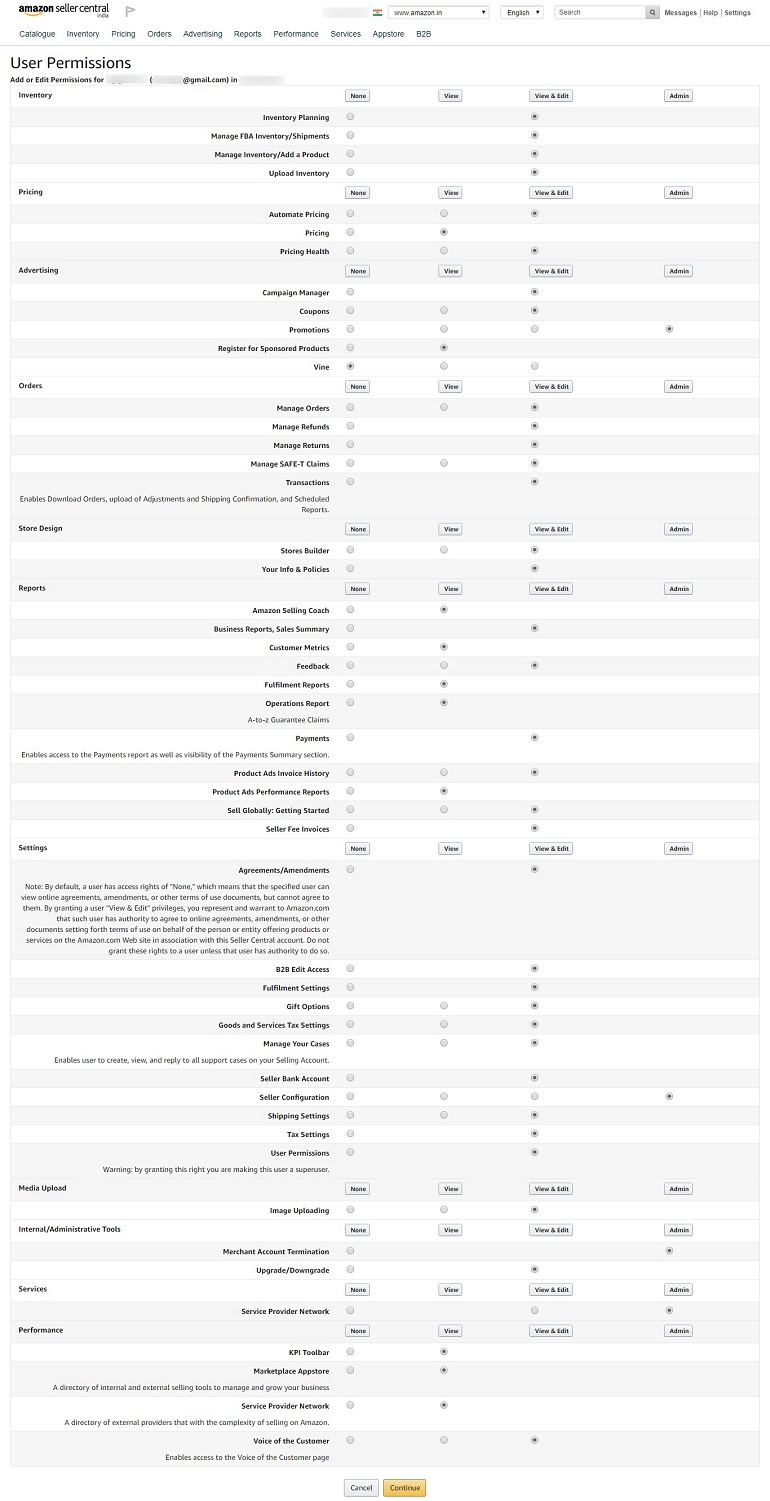 Click individual radio buttons to activate and give user permissions. You can also provide only vied and edit access in selected sections. The admin-level access will provide users with full control of the seller account. Be very careful in giving out access to others.
Finally, click continue to save the settings.
Conclusion
Your seller account security is important, and even Amazon takes it seriously. Invite only people or businesses that you trust to access your business information.
Moreover, here are some points to consider when Adding a sub-user within Amazon India seller account
A new user is regarded as a secondary seller (superuser) in your seller account.
A seller can invite a non-amazon account holder to be a user.
A single user can manage multiple Amazon India seller account.
The invitation to become a user auto expires in 14 days.
Note: Users with admin-level access have the power to close the seller account.