A decade as a blogger, and freelancer I had it all and so let me share with you key aspects of managing your money and finance efficiently.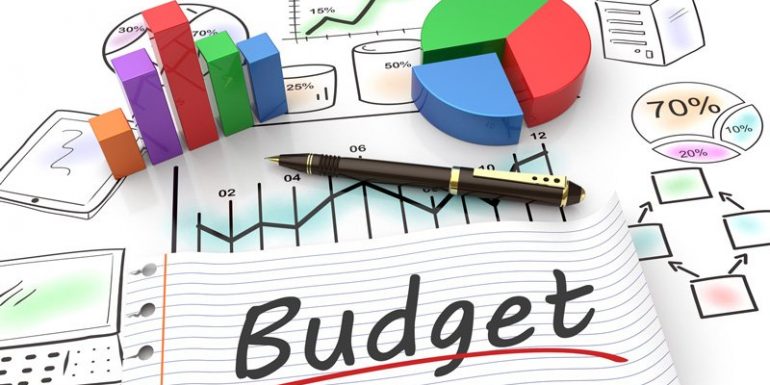 Unpredictable income is part and parcel of the life of a freelancer. So as a freelancer, it is that much more important to manage money and finance efficiently. On top of it, if you aren't desperate for work, you can get better rates for projects you take on.
I have been a freelancer for more than a decade now. So I have seen it all. Let me share some of the processes I follow to help me manage my money efficiently as a freelancer.
1. Separate Personal and Business Bank Accounts
The first step towards managing money efficiently is to have different bank accounts for business and personal use.
I am not suggesting forming a private limited company or a partnership firm or a proprietorship firm for your business.
An individual current account for business, along with personal savings accounts for personal use.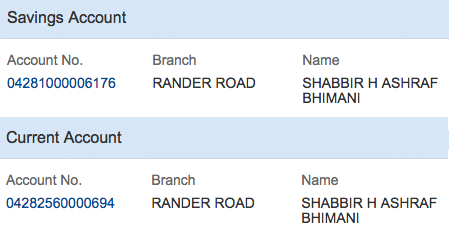 You can do it in the same bank as I have mine in HDFC Bank, or you can even opt for different banks. My recommendation will keep it in the same bank as you can do the instant transfer of money between accounts without any hassle or charges.
2. Separate Businesses in a Separate Bank Account
As an individual freelancer, you can have many businesses. Have a different bank account for separate businesses. I have several blogs, forums, and freelancing. I keep income from each of them into my separate bank account.
Indians cannot have multiple PayPal account under the same PAN card, but you can add multiple bank accounts to the same PayPal account and withdraw funds to the right bank account, depending on the source of business.
It may sound like too much work, but it helps keep track of each of the business's income and expenses very efficiently with a bank statement only.
Moreover, when I am doing my taxation, I know which PayPal transaction goes into which head aka blogging, freelancing, forums, etc.
When starting, you may not need a separate bank account for each of your businesses, but as you grow, it is always good to have them.
3. Project Monthly Income and Expense
Freelancers can have months when the income level is at the bare minimum and then will have months when it is doing awesome. Have an expected monthly income and have a surplus fund when you don't hit that expected level of income in any month.
I like to keep things very simple when it comes to projecting my expected income levels. It is the minimum of the trailing twelve months' income: no averaging or any other complex mathematical formula.
So for July, my expected monthly income will be the minimum income in each of the months from July last year to June of this year. The expenses planned for July will be based on my expected income.
If I stumble upon an expense, the first thing I check is, can I afford it based on my expected income.
If you have extra income in any month, I either reward myself or add it to my investment. Without projections, the extra income goes out as additional expenses. Then you tend to burn out in months when the actual income is lower than the expected revenue.
4. Budget
Budgeting is very critical to any business, and individual freelancing is no different. It is one of the best ways to manage your money as a freelancer. I know many freelancers will be overwhelmed by the term budget, but you don't need to be.
A budget is a plan for expenses, based on your business's expected income.
For me, the month-to-month budget works well. However, you can do quarterly or weekly budgets to manage your finance. Choose the one that works best for you.
Remember, when doing a budget, some personal and business expenses are due quarterly and yearly. Knowing when these expenses are expected can help you schedule them into your monthly budget.
As an example:
In July, I have a final settlement of taxes for the last fiscal.
In the first month of every quarter, there are school fees for my kids.
April has a very high amount of school fees and is due in the first couple of days.
September, December, and March have an advance tax payment.
May has yearly hosting charges.
December has shared hosting charges for some of my minor websites.
So on and so forth.
Knowing when the payment is due helps me budget efficiently and manage my money well as a blogger and freelancer. It helps me allocate funds for such upcoming payments and keep the money flowing to separate accounts that can be used for paying such payments.
I always make business payments from credit cards. So even if I don't remember them, I get notified about the payments. With notifications, I can plan to make the payment that will be due in the next billing cycle.
5. Payment days
Have payment days where you take the time to make payments. I use the last and the first week of every month to pay all my credit card bills. It does not take a couple of weeks to make the payments, but at times, you may not have the funds in the right bank account to make the payment. So may need to wait.
On a personal front, I opt for automatic payment of mobile, telephone, Internet as well as electricity bills through my credit cards. It not only helps me to earn rewards on my cards, but it also makes sure I do not waste my time thinking about making those payments as and when due. I focus on them only on payment days to make a payment from my correct account.
You can make multiple payments to the same card from separate bank accounts. Make sure the whole amount due is being paid, and you don't miss any amount. I like to have an auto-payment of my full amount owing on my credit card just in case I miss the payment.
At times you even have to break the rules of making payments from a different account. You know the amount that you expect to arrive in your bank account may arrive after the due date of the credit card.
So, instead of missing the payment, one should be fine making the payment from a different account.
Missing the payment can mean one has to pay the fine. Moreover, it may also affect my credit score by CIBIL.
6. Emergency Fund
An emergency fund is so critical that even salaried persons should opt for an emergency fund.
The emergency fund is liquid cash that you can use in case of an emergency.
I prefer to use my savings bank account minimum balance requirement as an emergency fund. I keep topping it up to make my emergency fund grow.
The minimum amount of an emergency fund should be able to cover your expenses for at least one full month, but I prefer it to be more than one month and preferably three months for freelancers willing to manage their money well.
If you have the funds in your bank account, you automatically feel more comfortable and can invest in your education or take up some training to enhance your skills.
7. Investments
As a freelancer, you don't have a provident fund or health insurance benefits that a person doing a job enjoys. So it is up to you to invest your money in areas to provide you such benefits and return on your investments.
Investment should be a part of your income projections. People like to invest what is left after expenses, but you should treat the investment as an expense. Spend what is left after you meet investment expenses.
Remember this quote from Warren Buffett:
Do not save what is left after spending; instead, spend what is left after saving. – Warren Buffett
I have been investing 50,000 Rs per month for the last six months openly with my investment analysis blog readers. The per month investment that I have been doing has grown substantially now.
It is not all about earn, invest, and spend. You need to know your expected monthly income, expenses, top-up emergency, and other funds, pay the loans, and then make sure you provide the right amount to be invested.
Investment without an objective is meaningless, and my main aim of investments is to build a large corpus of the fund over time and be able to earn a passive income with dividends.
Over to you
Finance management probably isn't in the to-do list of freelancers, developers, or bloggers. However, the sooner you start managing your money, the better off you'll be. Of course, it takes time, effort, and planning, but the results are far better than the effort it needs.