7 Key difference between traditional offline marketing to online Internet marketing. Prime one is tracking the return on marketing efforts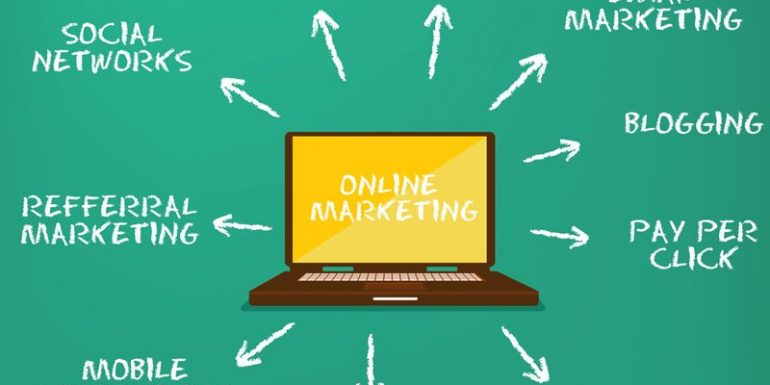 Marketing over the Internet is a lot different from offline or traditional marketing. The main difference between traditional marketing over Internet marketing is very little to track as the return of your offline marketing effort. However, with Internet marketing, there is a lot more you can track on each penny spent.
An example is if you broadcast an advertisement for 10 seconds in a television show, you will never know how many people saw that ad (you can estimate based on TRP) and took the needed action you wanted them to.
When it comes to advertising on the Internet, you can pinpoint the person who took the needed action and the result of the action taken and even specify the trigger point behind the required action.
Traditional Marketing Medium – TV, Radio, Newspaper, Magazines, Posters, Billboards, Hoardings, Mailers, and Flyers.
Internet Marketing Medium – Social Media, Search Engine, Content Marketing, Email Marketing, Affiliate Marketing.
So there is a lot that has changed when it comes to Internet marketing compared to traditional marketing. There are a lot of advantages when it comes to Internet Marketing over Traditional Marketing.
1. GEO Targeting Possible only with Internet Marketing
The traditional form of marketing has a minimal option when you want to target customers based on specific geographic locations.
If you wish to put a newspaper ad, you cannot choose the GEO for the ad unless there is an independent newspaper for different GEO. If you are very specific about GEO, you can only target certain local newspapers. However, one always doubts the reach and readers for such local newspapers.
One can say similar things about GEO targeting for TV or radio ads.
Digital marketing means you can target your ads to the right people, like living in a particular locality.
One can save a lot of money on Internet marketing compared to traditional marketing if it is not operational in a particular area. Moreover, a small niche business operating in a remote locality can focus on Internet marketing compared to the traditional forms of broadcasting.
2. Interest Targeting Possible only with Internet Marketing
Traditional marketing is broadcasting. The one to many communication where you offer what people may be interested in can take it or leave it.
However, with Internet marketing, you can target users interested in what you may be offering.
Interest targeting may not always work, especially for products in the infancy stage. You need to be aware of the product and have an active interest in the topic to advertise about a product.
Let us consider a hypothetical example of a company X where they have a residential plot on mars. You may not even have dreamt about it and so digital advertising channels may not know if you have any interest in it or not. So you can't be a potential person where company X will advertise their products to you.
Instead, the company is better off creating a broadcasting marketing campaign to create awareness about the product. Once people are aware, it will become part of the social profile. Then the social media channel knows about your interest in a topic, and advertisers use it for advertising.
Similar stories may be right for products that we regularly use today.
An example can be a toothpaste. Toothpaste was first marketed in the 19th century but did not surpass the popularity of tooth-powder until World War I.
Companies manufacturing toothpaste then need outbound marketing campaigns to create product awareness. Now companies can use social media channels and promote their products to those interested in a competitor's brand.
3. Getting Started with Internet Marketing is Easy
Getting started with digital marketing is as simple as making a few clicks.
You can have your brand online on Facebook and start advertising right away in a matter of minutes. It is so intuitive that you can begin to market your product digitally almost instantly.
The question is, are you doing it aligning with the objective of your marketing plan.
Traditional marketing is not so easy to get started as the Internet and digital form of marketing.
4. Traditional Marketing is only for Big Budget Brands
Traditional marketing needs big-budget and planning to start, whereas Internet marketing is not an expensive counterpart.
Starting a traditional marketing campaign requires a big budget and planning.
Showing your ad once on a TV show may not fetch any results. Ads may need to be shown multiple times when you have the right kind of users watching for them to remember your brand.
One can start Internet marketing with as low as $1 per day. I always recommend bloggers and freelancers should spend $1 per day to drive much better results.
5. Startups can Compete with Big Brands on the Internet
A startup can compete with an established brand on the Internet. It is the same level playing field for big brands and startups for marketing on the Internet. However, one can't say the same with the traditional form of advertising and marketing.
Let's say a startup created product much better than a well-established player in the market. There is little one can do about it in the traditional form of marketing because the fund's startup had may have been evaporated in the making of the product. So they can't reach the audience in the traditional form of marketing.
However, when it comes to online, the same startup with minimal budget can compete with the brand and start building awareness about the product and start making sales.
There is a good and bad side to it.
The disadvantage is, one can be just too naive to compete with them and, in the process, burn out a lot of money.
6. Real-time Results of Internet Marketing Makes it Lucrative
Traditional marketing does not offer too many measurable results, but digital marketing provides measurable results in real-time.
You can start advertising online and can assign a tracking mechanism to associate sales to each ad dollar spent.
The actual problem is being able to track too much information, and at times, people overdo it.
Make sure you are not tracking every bit of your spending. Track things that help you achieve better results for your marketing expenditure and not just doing for the sake of it.
7. Marketing on the Internet is Feedback Driven Form of Marketing
Traditional marketing creates products based on the survey and what they think will be products to individual consumers. However, with the digital form of marketing, one can create a product taking input from users and what they want.
Crowdfunding is where you describe the product and only build it if you find the needed support.
One can say similar things for blogs as well.
You can just get started blogging about something, but slowly but surely, you can move to a different niche as you find that people want to read on a different topic that what you have written in the past.
Conclusion
The above comparison of traditional marketing vs. Internet marketing is primarily based on advertising. The reason being, the conventional form of marketing was primarily creating ads to create product awareness.
The modern-day form of Internet marketing isn't all about advertising. There is a lot more to it than ads.  As an example, blogging around the product to help people is also a form of marketing.
There is no one approach to marketing that may always work. Some may need outbound marketing; moreover, inbound marketing, whereas in some cases, traditional marketing more than Internet marketing.
Some may even need more social media marketing than search engine marketing.
So it is all about doing the right mix of the right kind of marketing approach to the correct type of products for the right kind of audience.