Freelancers have the dilemma of going for an hourly or fixed price quote. When you can estimate the amount of work – Go for a fixed price else hourly.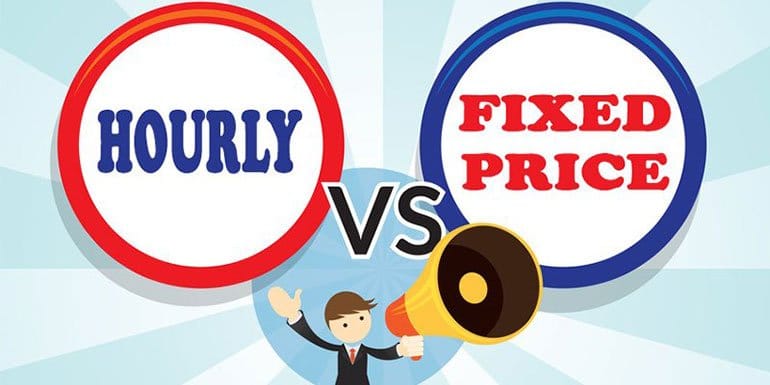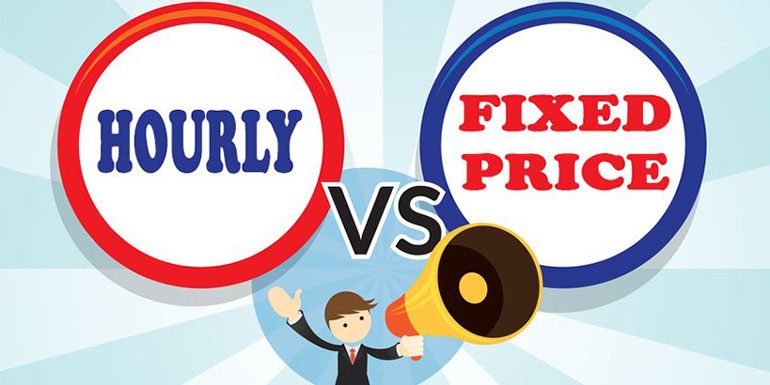 Freelancers especially developers have a dilemma to quote an hourly or fixed price for the project. I had the same difficulty for a very long time. Over time I found a great solution to the problem.
When you can estimate precisely the amount of work you need to put in – Go for a fixed price. Hourly is a better choice when you aren't sure of what the client requires. Often in such a scenario, the requirements will change over time as the product takes shape.
Fixed Price
I prefer a fixed price as and when I can instead of hourly billing because:
Hourly limits earning potential – You have limited time. One can't keep working for more than 8 to 10 hours per day. It means your earnings potential can be limited by the number of hours you can work. Just because you are more efficient, and can accomplish things faster doesn't mean you should make less. If you are going for a fixed price job, it doesn't matter how much time it needs to get it done as long as it's done with quality.
Clients are skeptical about hourly proposals – Many clients are not willing to hire on hourly pricing. They are more than happy if you can just put a price. They are eager to know what it will cost them. It does not matter how many hours you may need to get it done. They want to be sure what it will cost them to get it done.
I don't bill for unproductive hours – I work from home. There are days when there is so much happening around you. You can't get the productivity you may want out of the efforts. For such unproductive days or hours, I remove them from such billable hours. It helps me to build the trust of clients. But more importantly, I feel like I am not doing unethical things.
I prefer good ethics – Have seen freelancers quote a meager hourly rate and then use Upwork's tracking app to move the mouse pointer to charge more hours. They allow the app to capture screenshots to get paid for more time. It's better to be raising rates than use those tricks. Pro freelancers will never charge for an extra hour just because they can.
I prefer to avoid Upwork's Time Tracking App – I request clients to approve manual payments and will not be able to use an app to send screenshots of my computer as sensitive information is in my emails. If a client can't trust me, there is no point moving forward anyway. As an exception, if a client is hiring for more than 30 hours per week, I am fine.
I like to deliver more – I believe in under promise and over deliver. Even for a fixed price, I make sure I do not compromise on quality to get it done faster. Never avoid thorough testing and leave a bug that I may have noticed. I do provide support for a few months for clients to test things out as well.
Hourly Pricing
So I avoid hourly contracts and prefer a fixed price job as and when I can. It does not mean I don't take up hourly jobs. I do take up hourly jobs when
Requirements are not very clear – Clients do know what they want but are not sure what exactly they want in functionality and so you cannot put a price on it and this is when I opt for hourly billing.
Debugging Issues – There is some error or bug in the system which client wants a fix. If I am not sure what could be the issue and this is when I prefer to be going for an hourly instead of a fixed price. If a client is skeptical, I do opt for a fixed price as well.
Long term contracts – Clients willing to work with me for longer terms (monthly or quarterly) contract or commit you the minimum number of hours per week, and I opt for hourly billing. I usually avoid long term contracts and if I take up, don't have more than one at any given point of time.