Amazon India Easy Ship Program alternatives are FBA Fulfilled by Amazon India & FBM Fulfilled by Merchant using Private Courier or Indian Postal Services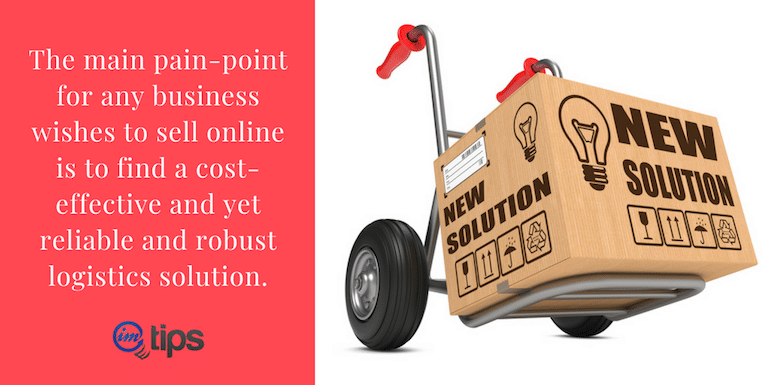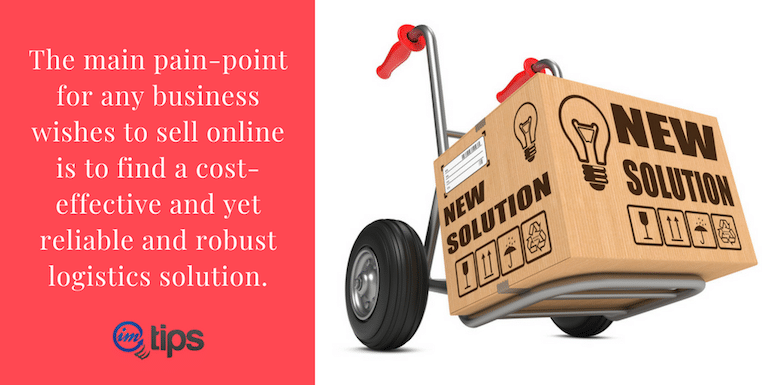 The main pain-point of any online e-commerce business is to deliver the product to customers. The cost-effective, reliable and robust logistics solution can be a bottleneck.
Amazon has done all the heavy lifting to provide better logistics services to its sellers. Hence, sellers have peace of mind when selling on Amazon India. Furthermore, Amazon is able to deliver sellers' products hassle-free pan India.
Amazon's "easy ship" is one of the solutions towards making the life of the seller easy. They pick and deliver the product. You can read about Amazon India "easy ship" service here.
The "easy ship" service doesn't make sense if you are selling a low-price product. The cost of using "easy ship" service for a single product may go beyond the actual selling price of the product.
Hence, an alternative logistic solution at lower cost is a must. So let me share three primary alternatives to Amazon "easy ship":
If you still haven't registered as a seller at Amazon India in the first place then here is a step by step guide.
1. Fulfilled by Amazon (FBA)
Amazon India FBA is a different program by Amazon India itself. It is an alternative to Amazon easy ship program.
Under the Amazon India FBA program sellers stock, their products at Amazon's fulfillment centers (warehouse) and upon receiving an order amazon does the picking, packing, shipping, delivery, and product return on behalf of them.
Amazon charges a nominal amount to deliver products across India. If FBA charges are a concern, optimize the product listing to make more sales and cover up the cost.
Read about Amazon India FBA program, its benefits, how it works, how to enroll for FBA, and more importantly who should use the Amazon FBA service.
Amazon's FBA program offers many other benefits. Here I will reiterate the critical logistic benefits a seller can avail.
Key Logistics Benefits of Amazon India FBA Program
Faster product delivery
Free delivery to Amazon Prime customer
Better integrated logistic solution across India
Sunday delivery (only to prime customers)
Delivers product from Leh to Lakshadweep
150+ Amazon delivery offices across India
350+ third party product delivery stations (service partner network)
41+ Amazon India fulfillment centers (warehouse)
17500 product delivery stores in 225 cities (IHS program)
2. Merchant Fulfilled Network, MFN (Private Courier)
The second alternative to Amazon India "easy ship" service is MFN. Merchant fulfilled network (MFN) means the seller has to deliver products on his own. He/she can use a private logistics or courier company like Blue Dart, FedEx or DHL.
There is no obligation on sellers to use Amazon's logistics solution. When a seller opts out of Amazon Easy Ship and FBA, then they can use with any third party logistics company which is cost-effective.
Below is the list of top courier companies in India to be considered.
Usually, shipping charges of these company start with minimum Rs. 30/500 grams to maximum Rs. 80/500 grams with applicable taxes. You can check each site for their rates.
Private courier companies come with limited options:
Service available on selected pin codes in India
They don't deliver in rural areas
Limited to metro cities only
No free delivery concept
No delivery on Sunday & national holidays
Minimum daily parcel criteria
Complex product return structure
High product return cost
Small-scale warehouse facilities
The higher than average product defect rate
Products may deliver late
Mandatory to use their packing material
Can't opt for payment on delivery services in Amazon
The points mentioned above are generic and differ from one courier company to other. Consider every aspect before choosing the right logistics solution.
3. Indian Postal Service
The postal service in India is one of the most reliable and accurate logistics solutions. The Indian Post covers PAN India delivery. No private courier services can match "India post" regarding serviceable pin codes across India. It is a preferred choice of logistics solution if you plan to consider launching your e-commerce website.
It is one of the better alternatives to Amazon India Easy Ship program. Amazon India has a tie-up with Indian postal services.
Key Benefits of Indian Postal Services
Capacity to process 30000 parcels per day
Most trusted Indian postal facility
The commercial tie-up with Amazon India
Government authenticated premium brand
Custom product delivery plans
No mandatory product packing requirements
An easy consignment tracking system
Indian post allows you to calculate the shipping cost of your product using a variety of postal services including both domestic and international locations. It takes a minimum of three and a maximum of seven days to deliver a product using postal services.
Final Thoughts
Before selecting an alternative to Amazon "easy ship" service, a seller should consider the following factors.
Shipping method (expedited or standard)
Product type & its dimensions
Seller & buyer locations
The final weight of the parcel
The profit margin on selling price
Product return cost
My advice will be to try Amazon FBA first. If things don't work out, try Indian postal service then.